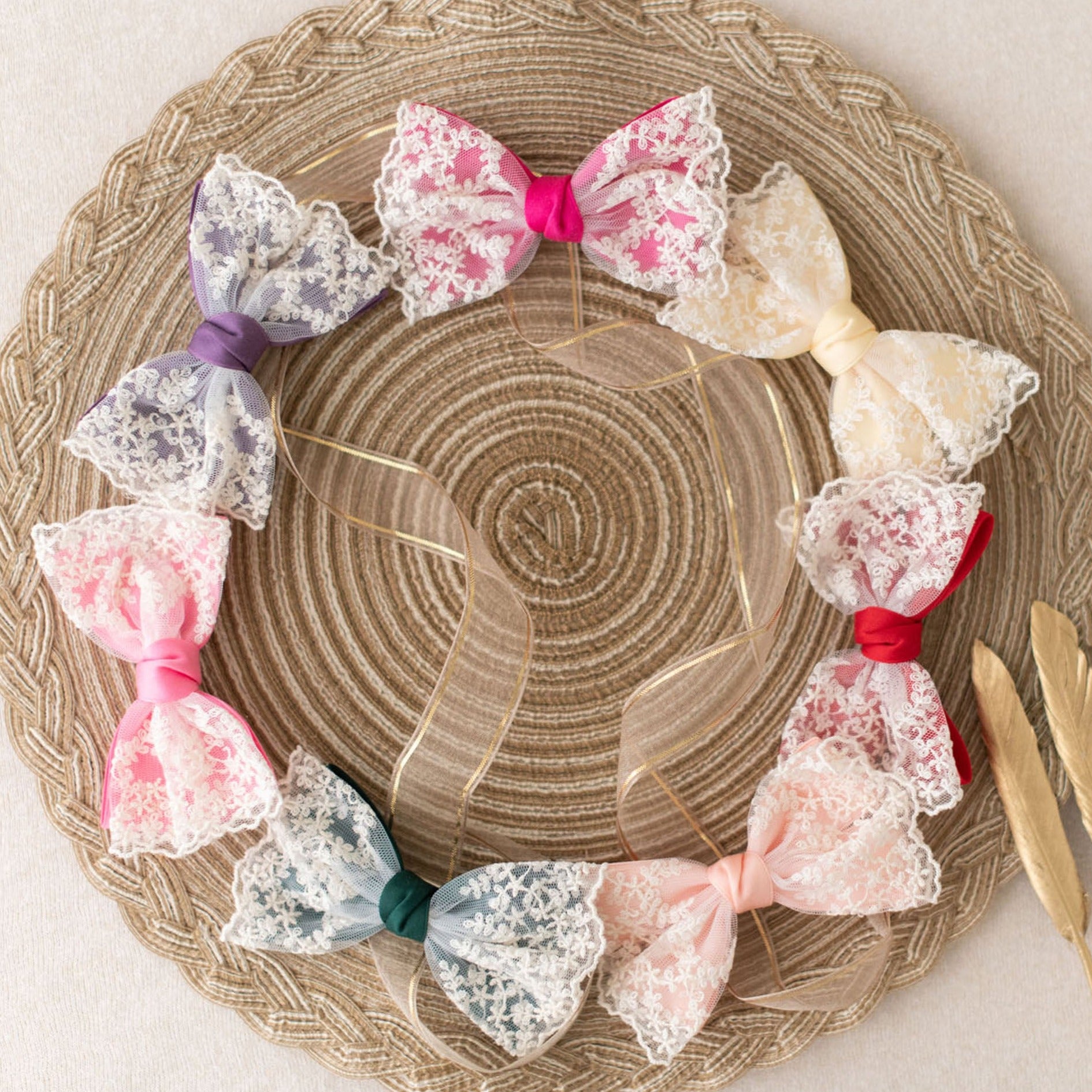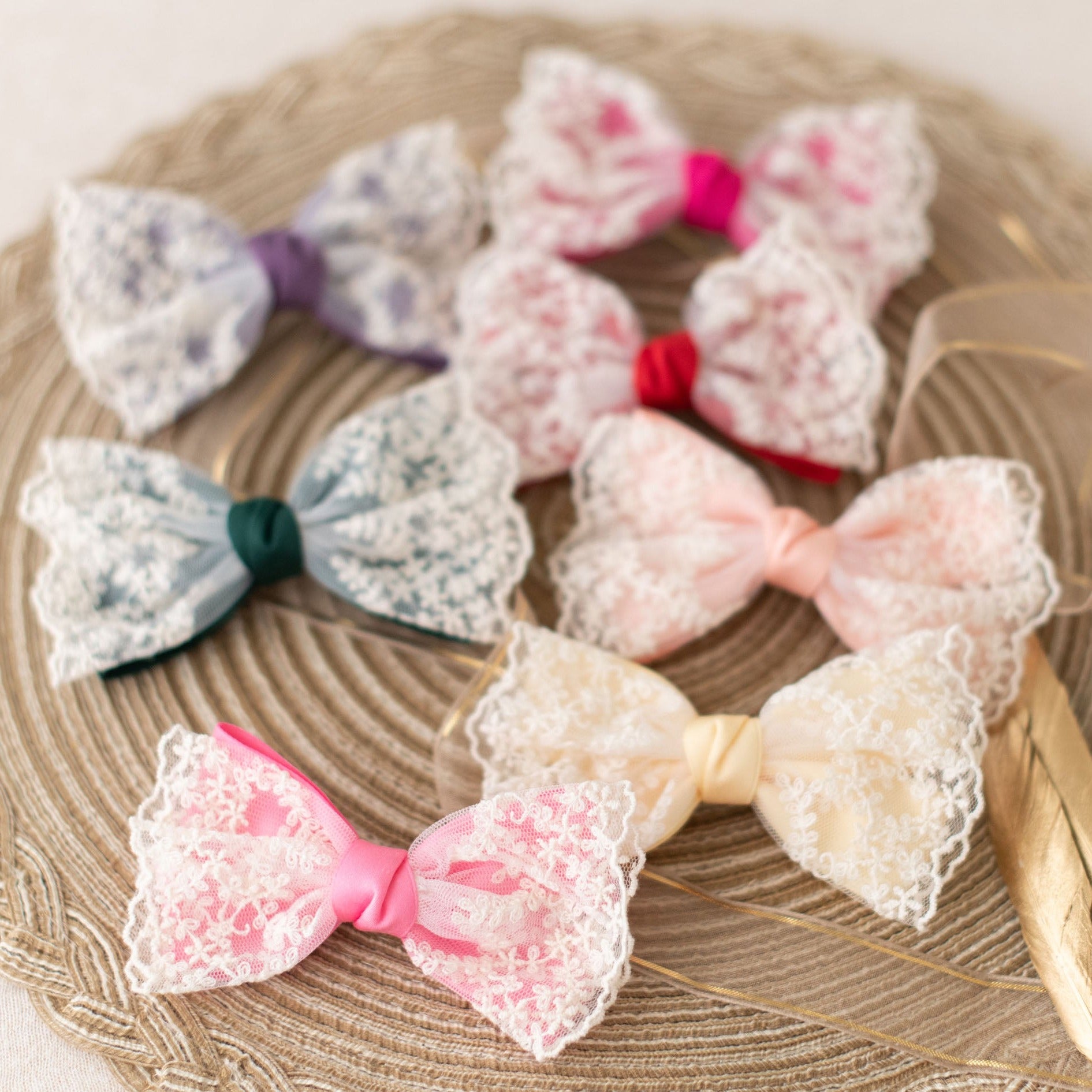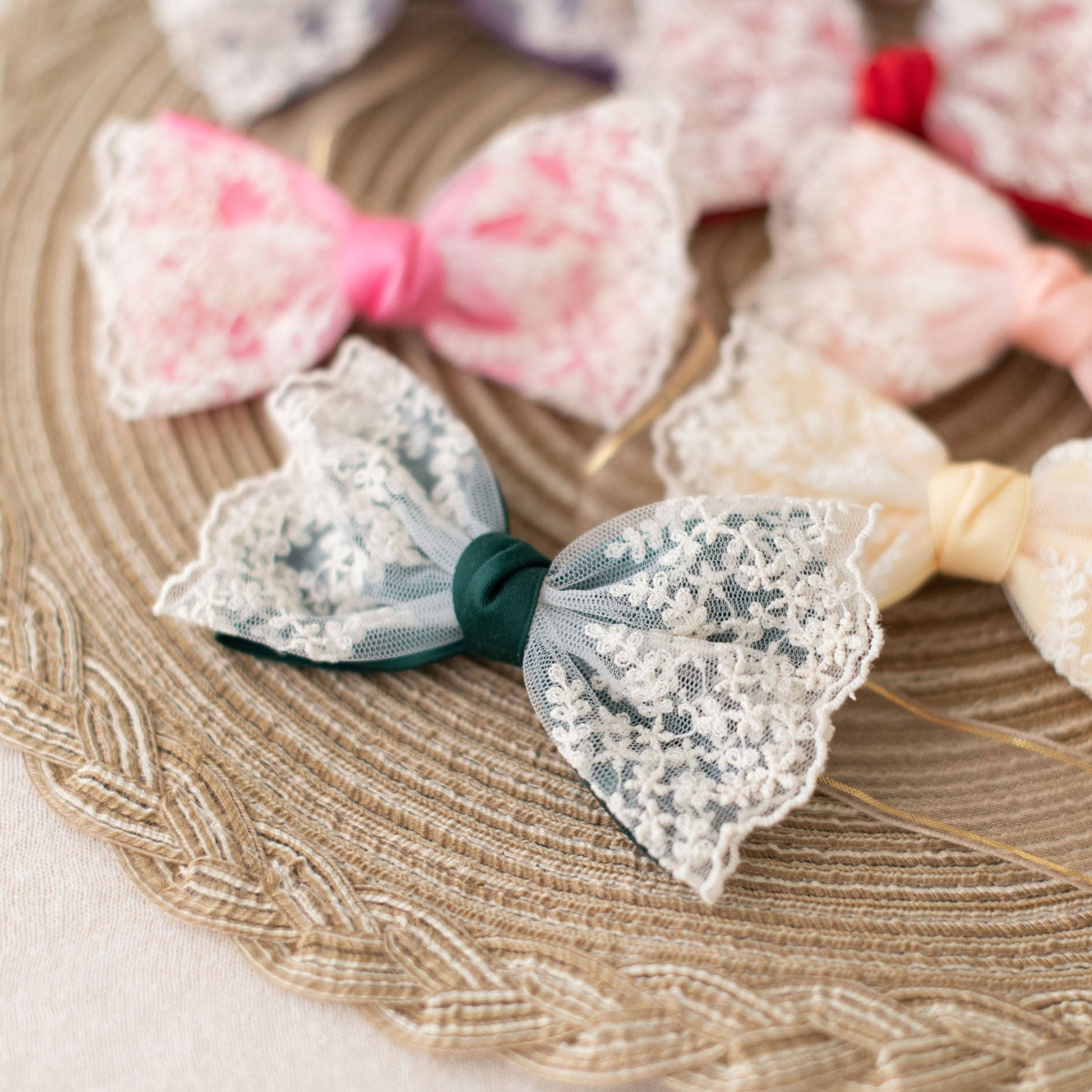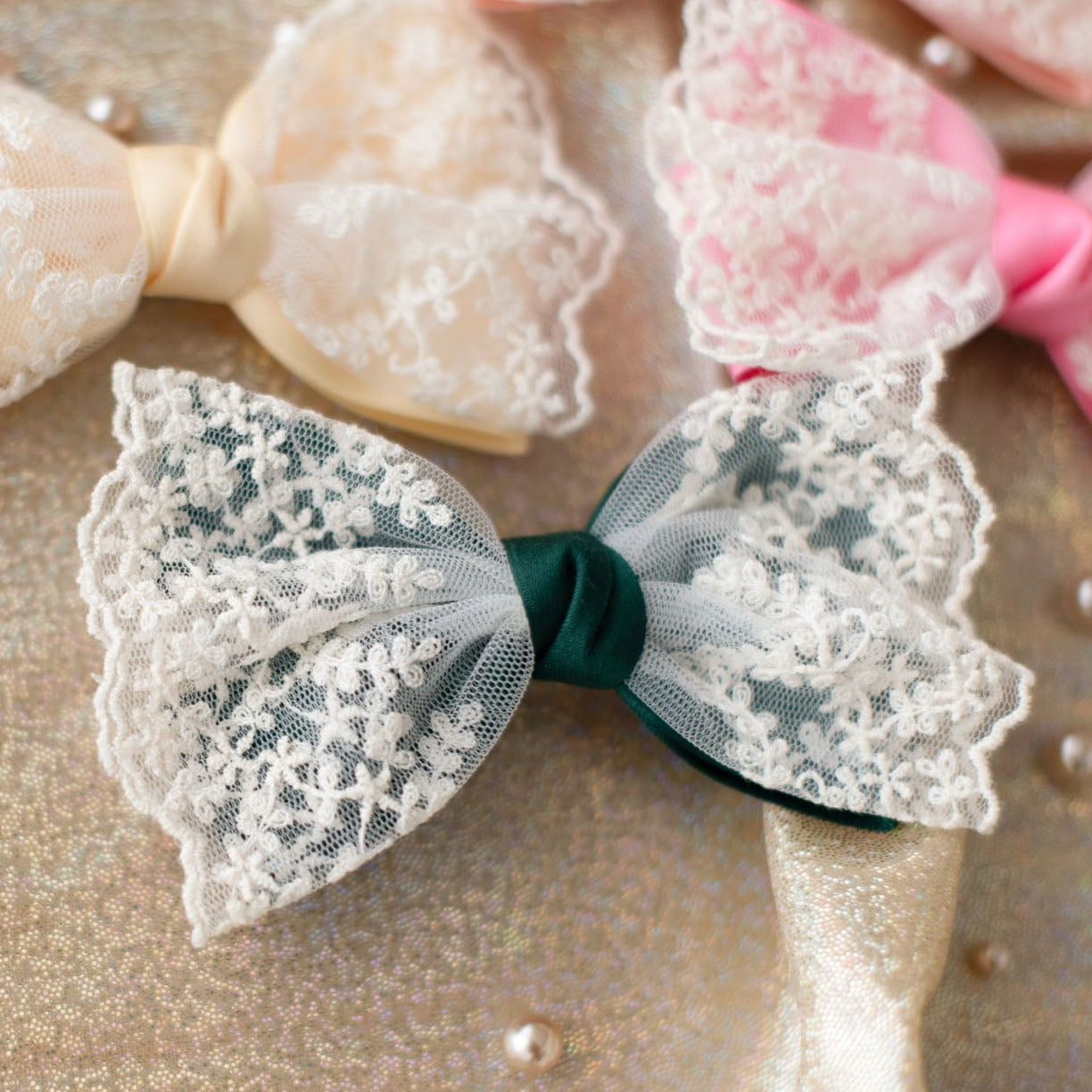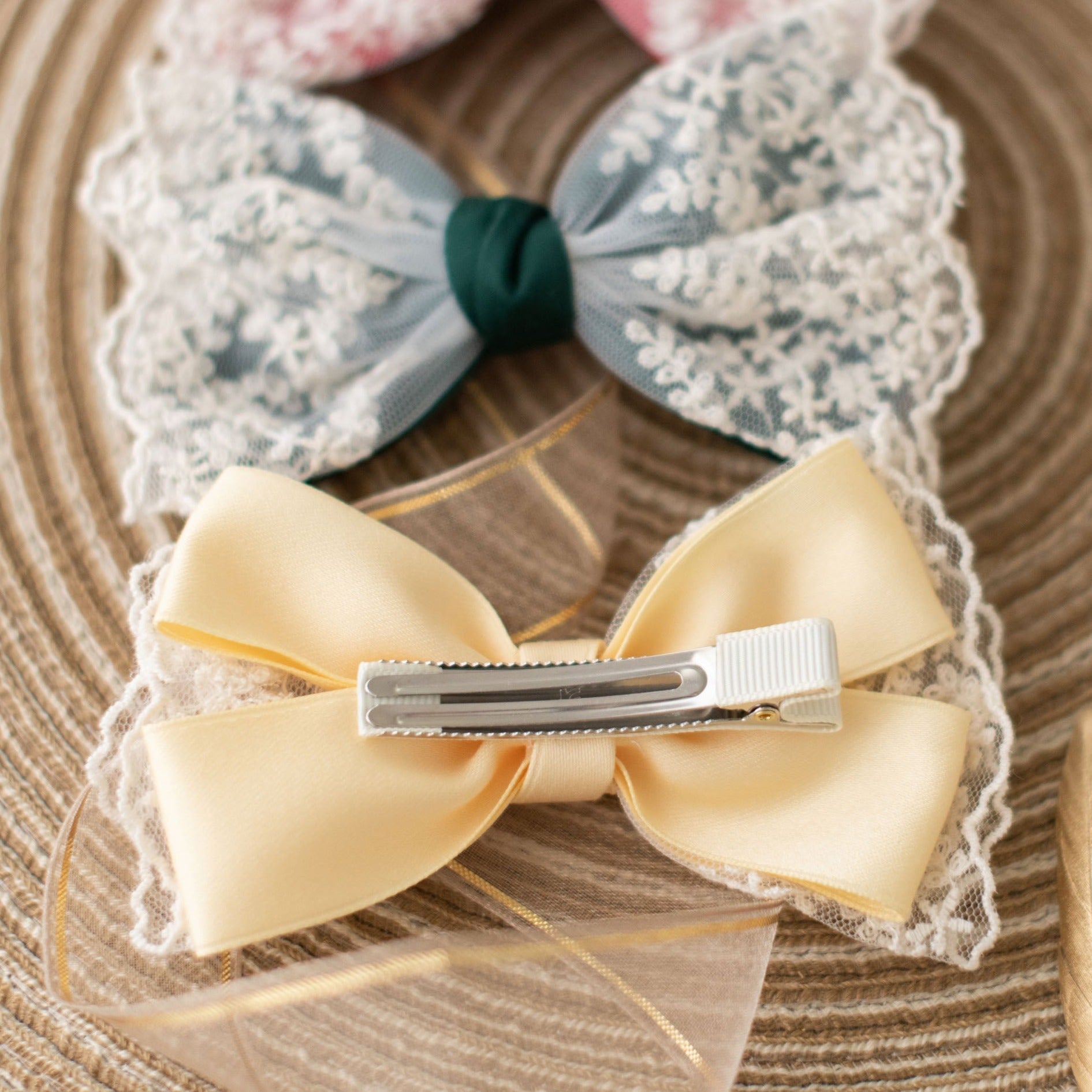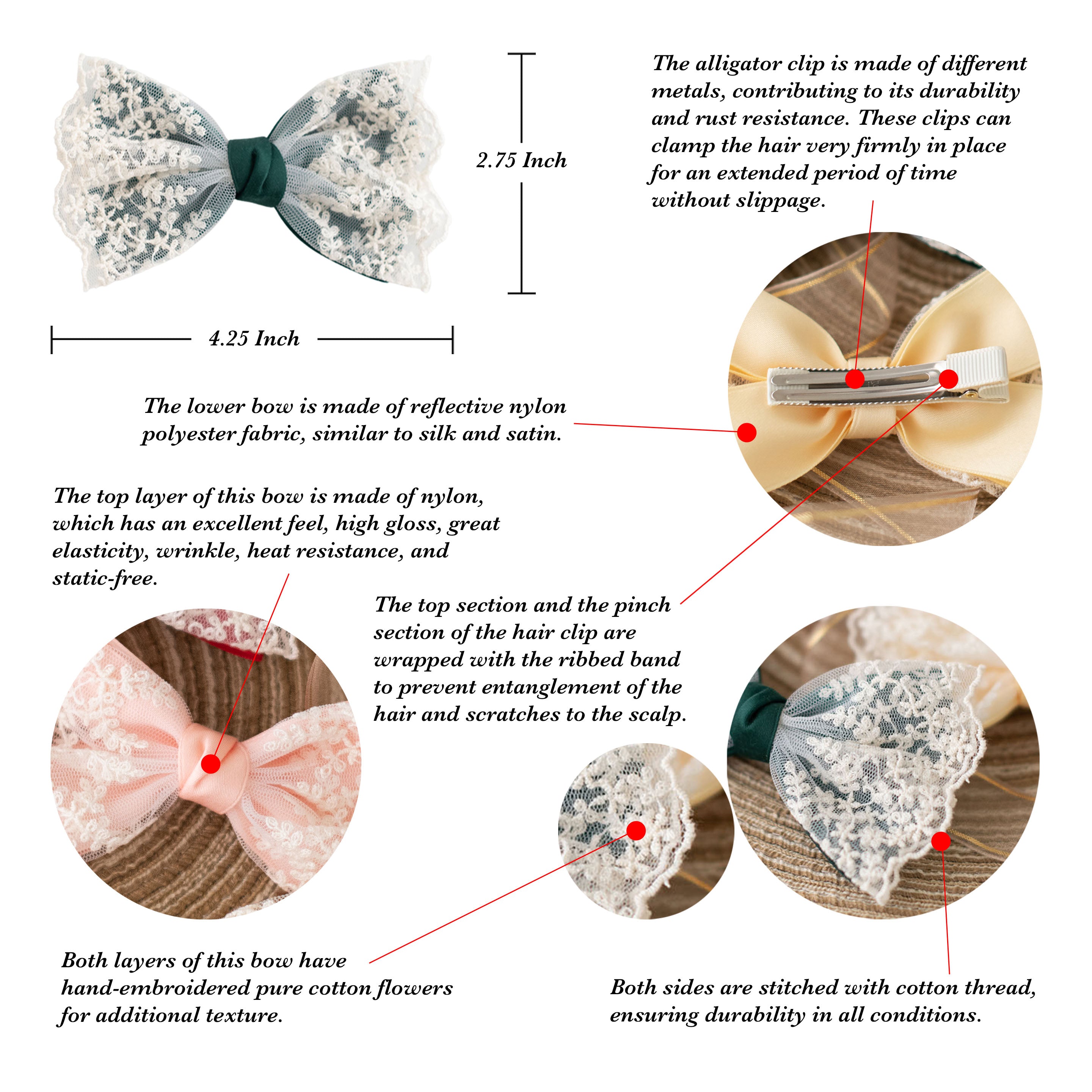 Summer Crystal Tulle Embroidery Large Bow Alligator Hair Clip 2.75 x 4.25 Inch
---
Share
This double-layered lace tulle embroidered bow hair clip is a fairy-like hair accessory that both children and adults can't do without. These clips' versatility elevates a simple outfit to the next level. Whether it is used as a ponytail clip or clipped to the side, the convenience and simplicity of these clips will create a significant difference. The exquisite hand-embroidered design with double-layered lace creates a 3D effect, contributing to a noble yet gentle look.

The top layer of this bow is made of nylon, which has an excellent feel, high gloss, great elasticity, wrinkle, heat resistance, and static-free. Both layers of this bow have hand-embroidered pure cotton flowers for additional texture; both sides are stitched with cotton thread, ensuring durability in all conditions.

The lower bow is made of reflective nylon polyester fabric, similar to silk and satin; the top section and the pinch section of the hair clip are wrapped with the ribbed band to prevent entanglement of the hair and scratches to the scalp.

The alligator clip is made of different metals, contributing to its durability and rust resistance. These clips can clamp the hair very firmly in place for an extended period of time without slippage.
Suitable for girls aged three and above, as well as women with both long and short hair. Ideal for a wide range of occasions including birthdays, holidays, parties, cosplay events, Easter, Halloween, daily wear, and more. This versatile accessory also makes for a thoughtful gift across multiple occasions.