Top 10 hairpin brand list, top 10 hair accessories brand list, hair circle-hair rope-hair card brand recommendation.
01.She's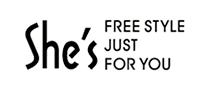 Brand URL: http://www.shes.cn/
Company: Shenzhen Qianzi Garment Chain Operation Co., Ltd., founded in 2000, Huangzi is an original designer brand focusing on high-end hair accessories, covering earrings, brooches, glasses and other boutique accessories, and its products are known for their fresh and natural, lively and beautiful style. The brand has always adhered to the design elements of nature such as flowers, birds, butterflies and leaves, combined with traditional handmade crafts such as copper wire weaving, embroidery, crystal beading, three-dimensional painting, etc., and constantly explores the unique aesthetic value between the decoration and women.
**A well-known accessories brand focusing on hair accessories, a brand chain enterprise focusing on creating a series of accessories for fashionable women aged 25-35, and its products are known for their fresh, natural, lively and beautiful style. **
Akane is an original designer brand that focuses on high-end hair accessories. Founded in 2000, the brand has always adhered to the design elements of nature such as flowers, birds, butterflies and leaves, combined with traditional handmade crafts such as copper wire weaving, embroidery, crystal beading, and three-dimensional painting, to continuously explore the unique aesthetic value between hair accessories and women.
With nearly 20 years of growth, SHES has precipitated many well-known classic series such as Silk Embroidery Story, Art Crystal, Painted Forest, Versailles Dream, etc., and has successfully extended the artistic design language on high-end hair accessories to earrings, brooches, glasses and other boutique accessories, which are deeply recognized and loved by mainstream fashion industry, stars and celebrities, and have also become a fashion weapon for metropolitan women to show their romantic and charming temperament.
In this era of fast-fashion, it's hard to appreciate the pure essence of aesthetics. However, SHES has always yearned for the natural originality and initial colors, deriving a deep sense of fashion taste from them. The art of handcrafting is vibrant and alive, capable of helping us retrieve the warmth that we've long lost from within. This warmth is not only sketched in our hair but also embellished in our ears, flowing on our necks or chests. Each piece isn't rigidly replicated but unique due to its handcrafted nature.
02.AJIDOU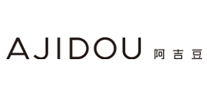 Company: Gu Ma Zhong Wu (Shanghai) Brand Management Co., Ltd. Aji Dou was established in 2003 as a full-category fashion accessory brand oriented towards serving all customer levels. With "all customer levels, all categories, fast fashion" as its core brand appeal, it constantly innovates with outstanding product design and comprehensive operational capabilities, allowing consumers to mix and match for various occasions and satisfy different needs to express different personalities. Currently, it has over 600 directly-operated stores spread across more than 140 cities in China.
Founded in 2003, we are a jewelry chain brand offering a one-stop selection of accessories. We focus on creating trendy and stylish accessories through the use of diverse materials to cater to consumers' daily diverse matching needs, showcasing different personalities.
Ajidou was established in 2003, and after years of development, it now has over 600 directly-operated stores spread across more than 140 cities in China. Ajidou is a brand that offers all-category fashion accessories to suit consumers' daily outfit needs. Ajidou aspires to satisfy consumers' desire to explore their self-identity and pairings for their everyday diverse living scenarios, aiming to inspire everyone with daily ideas."
Our product range includes minimalist yet exquisite, soft and beautiful, trendy and cool, playful styles - all part of our diversified fashion accessory brand. We aim to explore the self-expression of women's personality through various scenarios, catering to the aesthetic needs of women aged between 22-33 in their everyday life and interpreting different personalities.
Ajidou has always been committed to cooperating with global suppliers of high-quality materials and brands. We integrate fashionable elements into our products to provide customers with high-quality accessory products. Multimaterial application: Through the use of pearls, diamonds, alloys, 925 silver, acrylics and crystal elements; we demonstrate Ajidou's diverse material presentations.
Design Team: Ajidou boasts a team of 30 designers and buyers while also forming strategic partnerships with nearly a hundred well-known designers and buyers around the world. They are often active at renowned shows and exhibitions in Milan, Paris, Seoul, New York etc., excelling at capturing global trend culture inspirations.
03.AlexandreDeParis
Brand URL: https://cn.alexandredeparis-store.com/
Company: Chengdu Ai Lin Zhi Shan Trading Co., Ltd., founded in 1957, famous for designing and producing a variety of exquisite, elegant, and fashionable hair accessories.
Alexandre de Paris, or ADP for short, started in 1957 in France. The company is renowned for designing and manufacturing various elegant and fashionable hair accessories. They incorporate the aesthetics of styling art into their product design while upholding the French tradition of handmade craftsmanship. With a rich imagination and colorful sources of inspiration, they continue to create timeless pieces under the Alexandre de Paris brand. The brand has been operating for over 60 years, backed by a rich history and culture.
Mr. Alexandre is known for designing and producing various elegant and fashionable hair accessories. The brand combines elements such as tradition and innovation, craftsmanship and creativity, history, and modernity to incorporate the artistic beauty of hairstyles into their products. It blends high-style hairstyle designs with fashion boutique items.
Mr. Alexandre was born on September 6th, 1922 in Saint-Dupi in the south of France. His mother was originally from Florence, Italy while his father was a native Frenchman. The hair accessories from Alexandre de Paris were also originated by Mr.Alexandre himself who inherited his craft from Antine de Paris - a master he deeply admired.
In 1938, he practiced his skills within Antione Salon in Cannes. In 1946 M.Alexandre made his debut at Aga Khan's wedding (an Indian princess), showing off his skills prominently for the first time.
After this event, he met the Duchess of Windsor on the flourishing Mediterranean coast which helped him lay down the foundation of his career in Paris; For over thirty years following this meeting he remained her private hairstylist consultant creating various hairstyles for her to wear at different occasions.
During these days, his name became popular throughout France, America and all over Europe thanks to the Duchess of Windsor, who discovered this gem in the art field.
The Princess of Monaco, Grace Kelly and her daughter Princess Caroline were his supermodels since they were regular clients showing off his latest hairstyle designs. However, despite the glitz and glamour of social engagements, he remained passionate about his work. Often times he would spend time in the salons on Champs Elysees whenever he had free time during parties.
The charm of Mr. Alexandre was not in his loyalty to his clients but in how often those clients became good friends. As a result, Mr. Alexandre was constantly invited to different parties where hosts would consider it an honor to have him as a guest. They would even arrange yachts or first-class planes to welcome him overseas.
Alexandre de Paris boasts its own team of designers, who are also the creative force behind the accessory lines of numerous brands such as Chanel, Jean Paul Gaultier, Dior, and more. Today, Alexandre de Paris has a global presence, including in countries like France, England, Italy, Germany, Switzerland, Japan, China, Taiwan, Korea, Indonesia and Australia.
Chengdu Ailin Industrial Co., Ltd., established in 1993, has followed the pace of China's economic growth over nearly 20 years. Accompanying the emergence and development of fashionable department stores in China. To date it has developed into a company with wide influence and market position in Southwest China, Northwest China and Central China. It is a specialized high-end fashion brand operator and retailer. Between 2008 to 2010 the company successively obtained the rights to expand the mainland Chinese market for ALEXANDRE DE PARIS as well as Italian brands GHERARDINI and braccialini.
Throughout its continuous business operations and development process,the company always adheres to a people-oriented approach with a focus on serving its market and customers. It follows the direction of fashion consumer markets and its business principles. The company possesses comprehensive market operation systems as well as platforms for retail management ,brand management , customer service management , digital information management , logistics distribution management , financial management ,and engineering management . It maintains good operational conditions and excellent market development capabilities.
04.BINF
Brand URL: http://www.binf.cn/
Company: Guangzhou Trendy Beauty Fashion Business Co., Ltd. Founded in 1998, Trendy Beauty is a large-scale chain enterprise that integrates R&D, production, sales, and service. It is a domestic experiential light beauty + makeup and hair styling one-stop service chain brand that pioneered the "product + service" experiential sales model to drive continuous product sales through services. There are over a thousand franchise stores nationwide under the Trendy Beauty brand.
Founded in 1998, it's a domestic experiential light beauty + hair and makeup styling one-stop service chain brand. With the "product + service" experiential sales model, it offers facial care and free in-store hair design, updo hairstyles, makeup and other styling services with hairpin purchases.
Trendy Beauty is a hair accessory, cosmetic, and skincare brand under Guangzhou Trendy Beauty Fashion Business Co., Ltd. Established in 1998 with its headquarters located in Guangzhou Science City, it uses the "product + service" experiential sales model to provide customers with facial care and free hairstyling services such as hair design and updo hairstyles with the purchase of hair clips. With an innovative business model, it gradually expanded its business into skincare products, cosmetics, hair products, earrings, necklaces and other fashion accessories fields. After more than two decades of development, Trendy Beauty has become an integrated chain brand encompassing R&D production sales and services with thousands of exclusive service terminals. It has successively won authoritative awards such as the Most Trusted Brand by Consumers and set a Guinness World Record for updo hairstyles.
05.Evitaperoni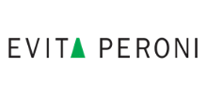 Company Name: Guangzhou JingJiang Jewelry Co., Ltd., a light luxury hair accessory brand from Denmark, showcases female individuality and fashion style with its casual, simple, and atmospheric European and American product style.
Founded in Denmark in 1988, it is a globally renowned light luxury hair accessory brand that specializes in high-end hair accessories, scarves, hats, glasses, jewelry and more. Its designs are stylishly novel yet classically simple. The brand is deeply loved for its understated elegance.
Evitaperoni is a Danish light luxury French-style brand born in the Deichmann family estate at the back of Copenhagen. Its understated elegance has won the love of the Danish royal family and has been a long-term chosen accessory brand by members of the royal family.
Founder Mr. Henning Deichmann established the Evitaperoni brand in 1988 in Copenhagen, Denmark. The brand specializes in high-end hair accessories, scarves, hats, sunglasses and jewelry. It pursues self-confident and independent style positioning. Its designs are fashionably novel and classically simple with exquisite craftsmanship that caters to different occasions' wear to showcase women's romantic and charming personal image.
Evitaperoni adheres to everything beautiful to awaken women's dreams within them and shape their unique charm. Each collection's design uses high-quality fabrics, acetate fiber, and beads to carve out the art of accessories. Years of experience have created beautiful hair accessory shapes providing excellent comfort.
You'll find that each collection intertwines a sense of romanticism stemming from sincere craftsmanship: an easy-going expansion of modern women's brand with timeless elegance. Evitaperoni's refined simplicity of Nordic fashion has won over fashionable women worldwide; its sales network spans over twenty countries and regions (Asia, Europe, Middle East etc).
06.SWAROVSKI
Brand URL: http://asia.swarovski.com/
Company Affiliation: Swarovski Trading (Shanghai) Co., Ltd., founded in Austria in 1895 is a globally renowned supplier of crystal jewelry and optical equipment, famous for its cutting technology and design. Swarovski offers a diverse range of products that are widely used in fashion clothing, jewelry, lighting, architecture and interior design. Its iconic swan-shaped crystal jewelry is a star product with its marketing network spread across dozens of countries and regions worldwide.
**Established in 1895 in Austria, Swarovski is a globally recognized manufacturer of optical equipment and precision-cut imitation crystals. It provides crystal elements for fashion apparel, jewelry, lighting, architecture and interior design. Known for its excellent cutting technology and dazzling imitation crystal products...
Since 1895, Swarovski has been adhering to the purpose of its founder Daniel Swarovski, constantly striving for perfection in imitation crystal cutting. His passion for innovative design has earned Swarovski the reputation of an internationally renowned jewelry and accessory brand. To this day, the Swarovski family continues this tradition, creating unique fashion styles for girls all over the world.
At the historic headquarters in Wattens, the Swarovski team continually pushes creative boundaries to bring more cutting options, color tones and sizes to their imitation crystal products. In addition to innovative designs, Swarovski also develops various new technologies to create the most outstanding imitation crystal products. Techniques such as beading, pavé setting, edging & stone claw setting deliver even more sparkle & precision to their imitation crystals' charm.
From conceptualization to product launch, Swarovski's creative process is both unique & effective. By focusing on trend planning, design & brand promotion strategies, they craft captivating stories for each product while incorporating over 120 years of exquisite craftsmanship into it. With continuous material & technological research & development keeping them ahead of trends in the cut-imitation-crystal market.
Swarovski unveils the charming allure of imitation crystals through various patented techniques, such as the Pointiage low-temperature ceramic technique that creates a refined texture with hand-set detailing.
07.OSEWAYA
Brand URL: http://www.osewaya.jp/
Affiliated company: Osewaya Co., Ltd, established in 1979, is a fashion accessory brand originating from Japan. It's renowned for its colorful and diverse product range. The creative inspiration behind Osewaya's products primarily comes from Punk and Gothic Lolita, forming a distinctive Shibuya street style. The company has currently established solid collaborations with well-known industry magazines and has built an extensive global marketing network and service system.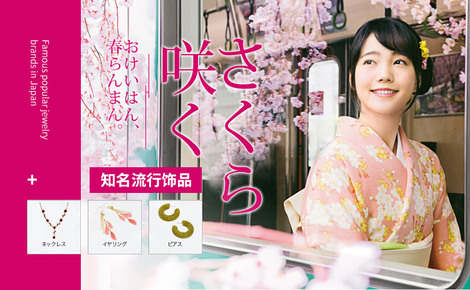 Osewaya, a leader in trendy Japanese accessories, officially opened its doors in 1977 and incorporated in 1979. With several physical stores across Japan, it's adored by the country's women. Its style is vibrant, multifaceted, and strongly inspired by the street fashion of Shibuya - a colorful array of diverse styles. Its designs predominantly draw from Japanese street fashion trends, often featured in magazines like Ray and Mina. Osewaya has also long sponsored popular Japanese dramas by providing accessories for leading female characters. Whether you're looking to stay on trend or need something for a formal event, Osewaya has the perfect accessory for you.
08.Riotlily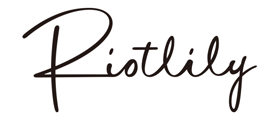 Brand URL: http://www.riotlily.com/
Company: Gu Ma Zhong Wu (Shanghai) Brand Management Co., Ltd., Riotiy is an influential emerging accessory brand, aimed at young urban women. It offers a full range of accessories, crafted with exceptional design, diverse fashion styles, and high-quality raw materials, to match the various lifestyle scenarios of ladies. With an international team of designers and buyers inspired by global cutting-edge trends, Riotiy presents the trend of ladies' fashion accessories.
The combination of "riot," symbolizing indulgence, unruliness, and self-expression; and "lily," embodying purity, innocence, and intellectuality; results in RiotLily – the passionate lily that craves for an internal adherence and rebellion to express life's exploration.
RiotLily adheres to the philosophy that "every side is me," dedicated to uncovering women's genuine inner needs. Through outstanding product design, diverse fashion styles, and high-quality raw materials, it creates trendy accessories fitting for women's varied life scenarios. RiotLily aims to depict a representative group of women who are either confidently independent, elegantly soft, provocatively sexy or intellectually wise but all have their own unique fashion perspectives represented through their accessories.
RiotLily boasts an exceptional design team and highly aesthetic buyers who curate extraordinary materials from France, Italy, Korea and Japan. With meticulous craftsmanship inspired by global cutting-edge trends deeply interpreted into their work; they portray the trend of ladies' fashion accessories.
09.ITALIAN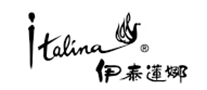 Brand URL: http://www.italina.com.cn/
Company: Italina Jewelry Boutique (Zhongshan) Co., Ltd. Founded in 1969, Italina is a large jewelry company that integrates jewelry research and development, production, sales, and the tourism industry. The company's park covers about 60,000 square meters, with over 1,000 experienced craftsmen and senior technicians. The main products include seven major series of jewelry, hair accessories, silver ornaments, wristwatches, decorative accessories, furnishings, home decorations and more than 20 categories with over 500,000 styles. Products are exported to countries all around the world including the United States, Italy, the UK, Australia, Southeast Asia, the Middle East and South America.
Italina was founded in 1969 as a large-scale jewelry enterprise integrating jewelry R&D, production, sales and the tourism industry. Its main products include series of jewelry pieces such as hair accessories,silver ornaments,wristwatches,jewelry accessories,furnishings,and home decorations.
With nearly four decades of successful professional experience under its belt , Italina Group is an international enterprise group with a solid strength. The founder of the group once studied in Italy in the early 1960s under a contemporary Italian jewelry design master before bringing back the Italian classic aesthetic fashion and jewellery craftsmanship to Hong Kong for entrepreneurship where he established "Italiana Jewelry Factory Limited Company" as well as "Italina" brand in 1969 - aiming to make "Italina" inherit Italian fashionable style and lead world's jewellery trend.In 1989,the group invested in Zhongshan City ,China to develop Italina Industrial Park which covers approximately 60k square meters including electroplating factory,gift box factory,and complete supporting facilities along with over a thousand experienced craftsmen & senior technical personnel making it one among globally largest jewelery production bases currently.
The group has introduced advanced detection equipment from the United States and Switzerland, adopting electroless plating processing technology. After salt zero testing, sulfide testing and accurate gold plating layer detection, the quality of the plating layer is guaranteed. The product quality stands out in the industry and has won IS0 9001, IS014000, TS16949, OHSAS18004 certifications. The main products include 7 major series such as jewelry pieces,hair accessories,silver ornaments,wristwatches,jewelry accessories,furnishings,and home decorations with more than 20 categories & over 500k styles. Advanced alloy production technology along with a rich product system promotes continuous development & growth of Italina Group making its products be exported worldwide including United States,Italy,UK,Australia,Southeast Asia,Middle East,and South America.
The group has fashion research and development centers in Japan, South Korea, Hong Kong, Australia, Italy, and the United States. Its international buying team spread across the globe brings a constant stream of fashion trends and design inspirations to Italina's fashion R&D. Leveraging the R&D strengths of multiple fashion hubs and the rich resources of international suppliers, we offer Asian women a one-stop fashion resource including jewelry, watches, accessories, scarves, glasses, leather goods, bridal wear, home decor, ornaments and gifts that seamlessly connect with international trends.
With strong product development capabilities and a professional advantage in leading fashion trends, the group has become a designated jewelry manufacturer and partner for many internationally renowned brands. As a deep strategic partner of Swarovski, it is authorized to use the "CRYSTALS FROM SWAROVSKI" logo. It has also provided gift customization services for well-known brands such as Chanel, Gucci, Mary Kay, Volkswagen Auto Group , Procter & Gamble (P&G), Shiseido , Triumph International , Mead Johnson , China Mobile , China Bank etc., as well as being the designated producer of alloy jewelry for events like 2008 Beijing Olympics , 2010 World Expo , Disney etc.
As one of the earliest foreign-owned fashion enterprises to enter China market , Italina has become a globally renowned jewelry manufacturing enterprise with hundreds of retail counters and specialty stores sales network domestically. With its international fashion sense and stable quality standards , it pioneered women's aesthetic accessory matching in various life scenarios including business workplace , leisure self-enjoyment , party feasts , sweet romance etc., becoming a familiar and beloved brand among Asia-Pacific women as well as setting benchmark for leading fashionable trends.
10.AlexandreZouari
Brand URL: http://www.alexandre-zouari-accessories.com/
Company : Shanghai ChongMeng Trading Co., Ltd. Established in France in 1987, it's a luxury hair accessory brand globally renowned for its exquisite French/Italian craftsmanship and unique design, distributed worldwide by ChongMeng Xingye.
The beautiful hair accessory masterpieces of the Alexandre Zouari brand exude Parisian style and luxurious charm. Alexandre Zouari is an internationally renowned hairstylist who has created many innovative haircut techniques and artistic hairstyles, including collaborations with numerous fashion brands such as Hermes, Moschino, and Gianni Versace for fashion shows. His interviews have been featured in fashion magazines like Vogue and L'Officiel. Not only has he elevated hair design to an art form, but he has also expanded into other areas, including designing diamond jewelry, sunglasses, scarves and gorgeous hair accessories.
In 2008, Alexandre Zouari launched a high-end hair accessory line, leveraging his unique creative talents. Zouari also ventured into publishing, releasing Blush magazine in France to feature French fashion lifestyle and report on local clothing trends. That same year, The Ascendancy Business Corporation began a global patent contract with Alexandre Zouari for hair accessories, launching a new series of hair adornments.