While browsing through the style blogs of fashion influencers and female celebrities, showcasing their outfit ensembles and hairstyles, don't belittle yourself. Don't think they are so good at dressing up themselves, too smart indeed. Actually, they were probably just like us ordinary people once, not really "understanding" much about dressing and styling. Not only were their clothes rigid and hairstyles dull, but they were also often criticized by photographers for lacking atmosphere.
Now, they are very adept at using some beautiful hair accessories to embellish their hairstyles, instantly blending you into the surrounding environment and creating the desired atmosphere.
Look at this, a simple short hairstyle instantly becomes vintage chic with the addition of a minimalist hair accessory. The best color choice would be one that matches your outfit to achieve style cohesion. It's eye-catching and unique, drawing all the attention to your crown and cleverly creating an illusion of height.
The key is, there are thousands of types of hair accessories on the market, enough for us girls with various aesthetic preferences to choose the one that suits us or the one we like. We can use them to match our outfits, take beautiful pictures, and instantly beautify our social circles. And don't worry if you have a low crown, you can use big bows or big scrunchies to accentuate your "head-wrapped face".
Open up any major social media platform and I can find plenty of content about matching hair accessories with hairstyles. You can study it when you have time. Many hairstyles are actually not difficult to create, you just need to be careful.
The First Type: Headbands
It's quite common to see hairbands on girls' dressers. They are a popular type of hair accessory and are especially easy to use, primarily helping to secure those little stray hairs on your forehead. If your everyday style leans towards the more modest and reserved side, a hairband is the perfect way to reflect your personality.
Moreover, it's best to choose a headband color that matches or is similar to the color of our outfit. This way, we can achieve the most ideal effect without worrying about making a mistake or creating a clash.
Second Type: Bow Tie
Sometimes we use accessories like bows to make ourselves look younger. Bows can also be used in hairstyling. There are various styles of bow hair accessories, and you can choose according to your age and style. Just remember not to use them too forcefully.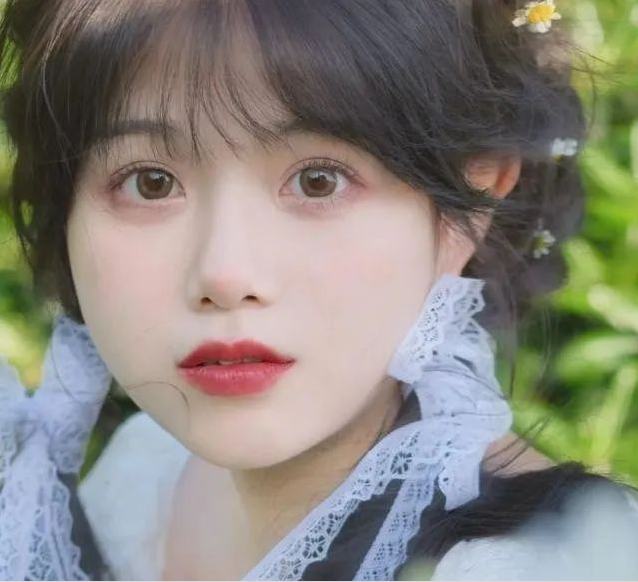 As shown in the picture above, besides the three-dimensional bow hair accessory, you can also opt to use a small lace scarf to achieve a bow hair accessory look. This is very effective in showcasing a gentle and demure character.
Third Style: Hair Claw
Shark clips are also a very popular hair accessory. You don't need to put much effort into it - just casually tie up your hair and you'll exude a sense of simple elegance. It's a great way to showcase your softer, more gentle side.
For those sisters with short hair, you can also utilize shark clips. Try creating a half-updo with a shark clip, it's very chic and gives a high-end feel.
Fourth Style: Knitted Hairband
As shown in the picture, this type of headband is often worn during physical activities and it inherently carries a sporty style. It's also pretty good for creating a youthful, energetic vibe. If you girls are into it, feel free to give it a try.
Moreover, if you choose a wider knitted headband, it's quite suitable for daily wear. It can also be used to hide hairline issues or a broad forehead. Paired with casual hoodies, it exudes a relaxed and comfortable vibe.
We may not all be born with natural beauty, but we possess the ability to rewrite our fate. Every beautiful and outstanding woman can find her own suitable style through hard work, creating her own unique charm.