Accessories are a part of the outfit.
And among all accessories,
Only hair ornaments
Are a true expression of a woman's mood.
Even in different contexts, it carries different connotations and purposes, transforming those who are hesitant to speak into a strand of imagination swaying in the wind.
Especially in the springtime,
In the atmosphere of rejuvenation,
A hair accessory
Delicately adorns the hair,
It's the most beautiful response to the spring breeze.
Hair rings
Hair rings are making a comeback from our childhood days.
And they're even more exaggerated in style and richer in material.
The colors are also more vibrant.
They're the perfect choice for tying up ponytails or buns.
Not only can they make you look youthful and playful,
but they also bring out your intellectual and elegant charm with their soft material and sophisticated colors.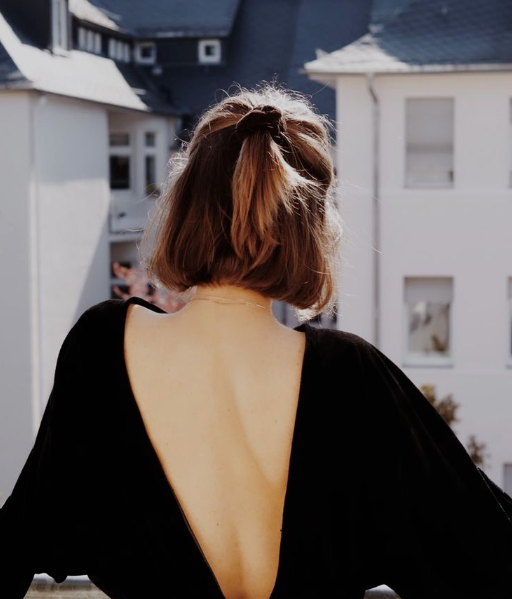 Headband
Headbands are an important element of the vintage style.
Especially velvet, satin, or headbands adorned with intricate embroidery,
they play a significant decorative role in vintage styling.
Headbands also have a strong ability to enhance facial features,
The thicker and wider the style,
the smaller the face appears.
Shark hairpins
Shark clip is best for medium to short hair.
Made of tortoiseshell material with pearl accents,
and the minimalist metal shark clip
can instantly make an ordinary hairstyle
look sophisticated and feminine in a low ponytail.
The sharkskin tie is the perfect complement to a suit ensemble, adding a touch of refinement and sophistication to a serious and formal look.
Scarves
Scarves have a close relationship with hairstyles. In all the romantic, free-spirited, and fashionable imaginations, there's always a scarf floating along with the hair. The simplest way to wear it is to make a headband with it and let the rest hang down to tell its romantic story; or you can incorporate it into your hair to make the color more eye-catching.
Wearing a scarf around the head
there is an unconventional style,
like a gypsy girl with the wind in her veins.
Braid your scarf with long hair for a more ladylike and intellectual look. It brings to mind a woman wearing a cotton dress, quietly embracing the passing of time.
Since ancient times, it has not been easy for women to wear decorations on their heads. Ornate headpieces are necessary if one desires to show elegance and grace.
In the past sky,
Headdresses of women contained identity and status.
Though today there isn't as distinct a class distinction,
Hair styling and beauty still have some connection.
Because hair is the first factor to attract the eye,
A good hairstyle can change a face's shortcomings.
And beautiful headdresses are like butterflies in a garden -
it is the soul of the whole garden.
In conclusion, I'd like to say that a woman who is still willing to wear a cute hair clip on her head at 80 years old is someone who will never age. As a child, I loved playing with hair accessories like ribbons, bows, and candy-colored clips. It was like the treasures of my childhood that filled my hair with dreams of being a princess. Nowadays it seems we have forgotten about the dreams held in those accessories, changing hairstyles frequently but rarely wearing any accessories. Those hair accessories that held our young hopes and dreams are now hidden away in boxes of crystals, reminders of our journey through time.
PS:Some images sourced from the internet. All rights belong to their respective owners. If there are any copyright issues or questions, please email us and we'll handle it promptly. Thank you!