Hair rings
In my memory, these hair rings are something I used to wear when I was a kid~
At that time, my favorite was a pair of sky blue hair rings
I loved them so much that I didn't even want to take them off when I went to sleep
Now they have once again become a fashion trend
Even many celebrities love to wear them in their daily casual outfits!
So indirectly, I guess that makes me a big star too (let me dream a little)
High ponytails and top knots are the perfect matches for scrunchies.
They can even save flat hair.
A must-have for girls with low crown.
Wearing them makes you invincibly youthful!
Thick Hairbands
The second item is the vintage thick hairband, as thick as the scrunchie.
It's also one of this year's hottest trends.
Guaranteed to turn heads 100% of the time when you're out and about.
At first glance, it might seem hard to pull off,
But once you put it on, you'll find it's a godsend for those with low hair volume~
It hugely amplifies your hair volume!
There are also versions with patterns
It nails the elegance perfectly!
Shark Clip
Shark clip is a must-have for the granny chic style!
I remember it as the kind of hair clip my mom used when she took a bath.
I really disliked it back then,
But now, I absolutely adore it!
What's crucial is to have wisps of hair on both sides of your cheeks.
Create a bit of carefree messiness.
That's the gentle and casual vibe of a Korean drama female lead~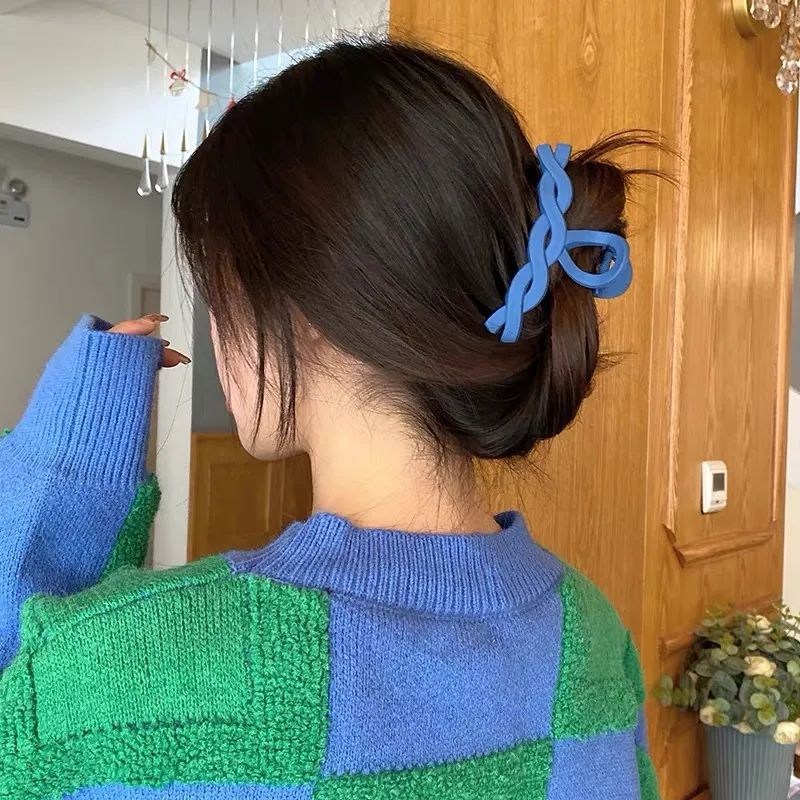 These are the three most common hair accessories in our Summer Crystal boutique.
Feel free to leave a message in the comments if there's another type of hair accessory you'd like to see.
Who knows? I might just make a tutorial next time~
Don't worry about it being a hassle.
"After all, beauty comes from effort."