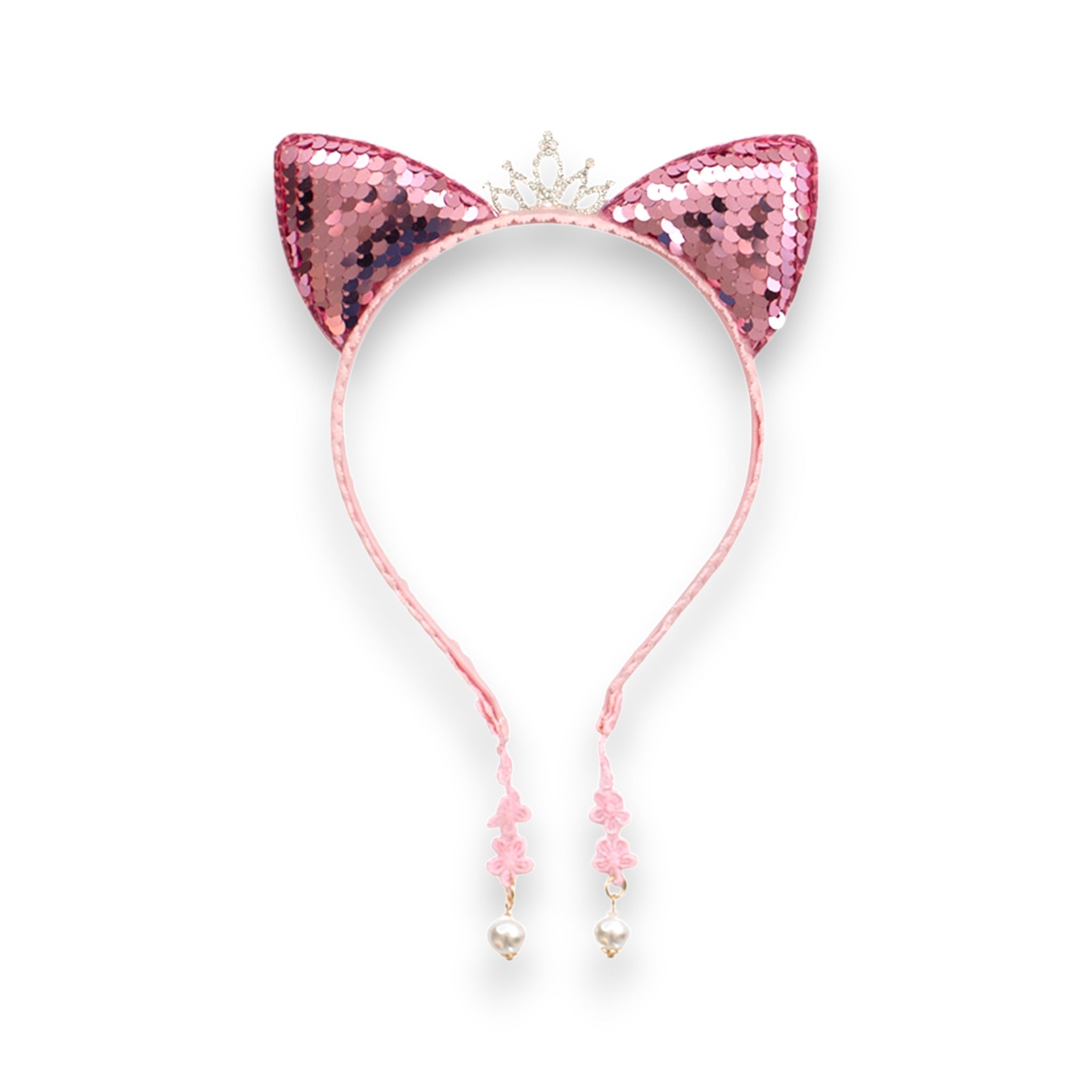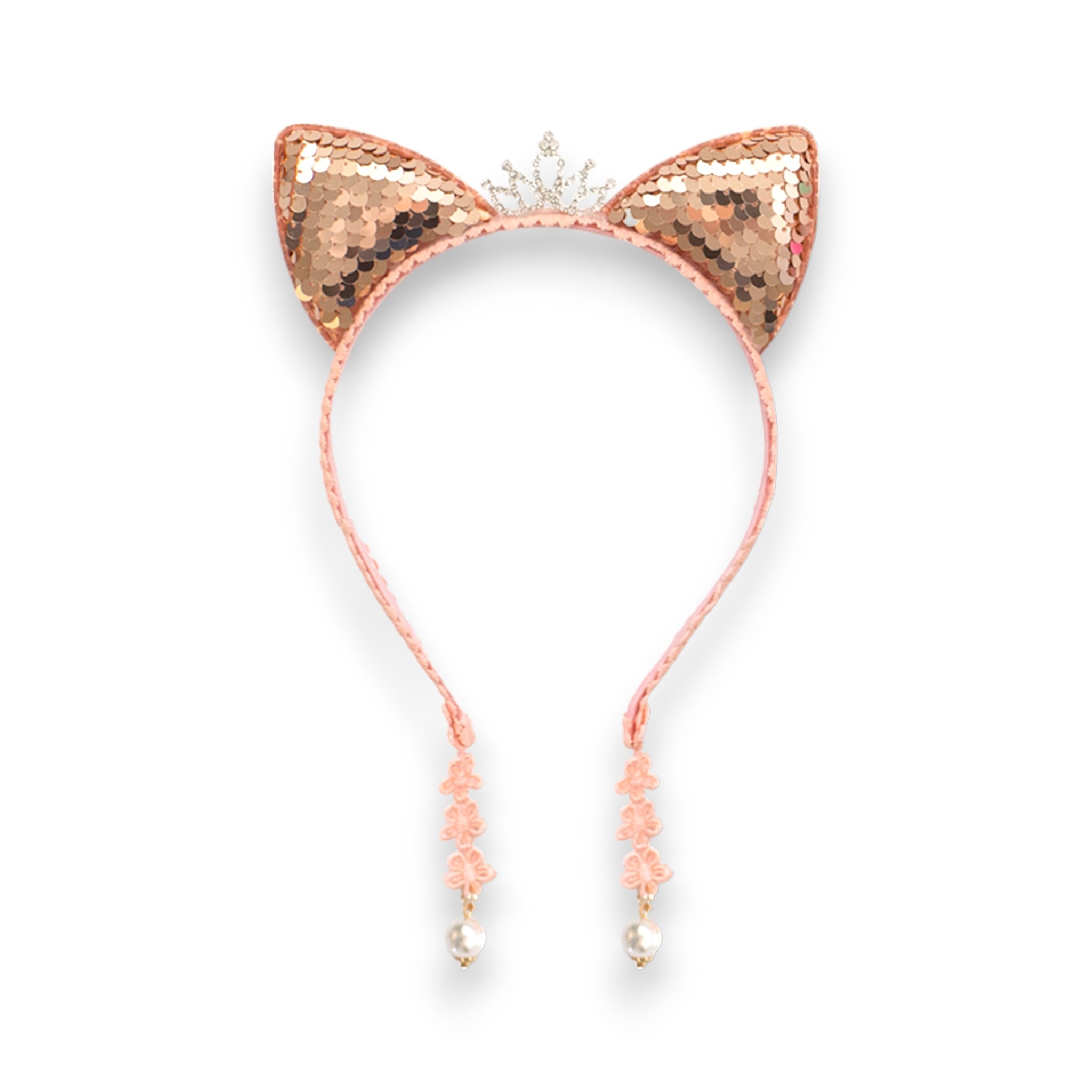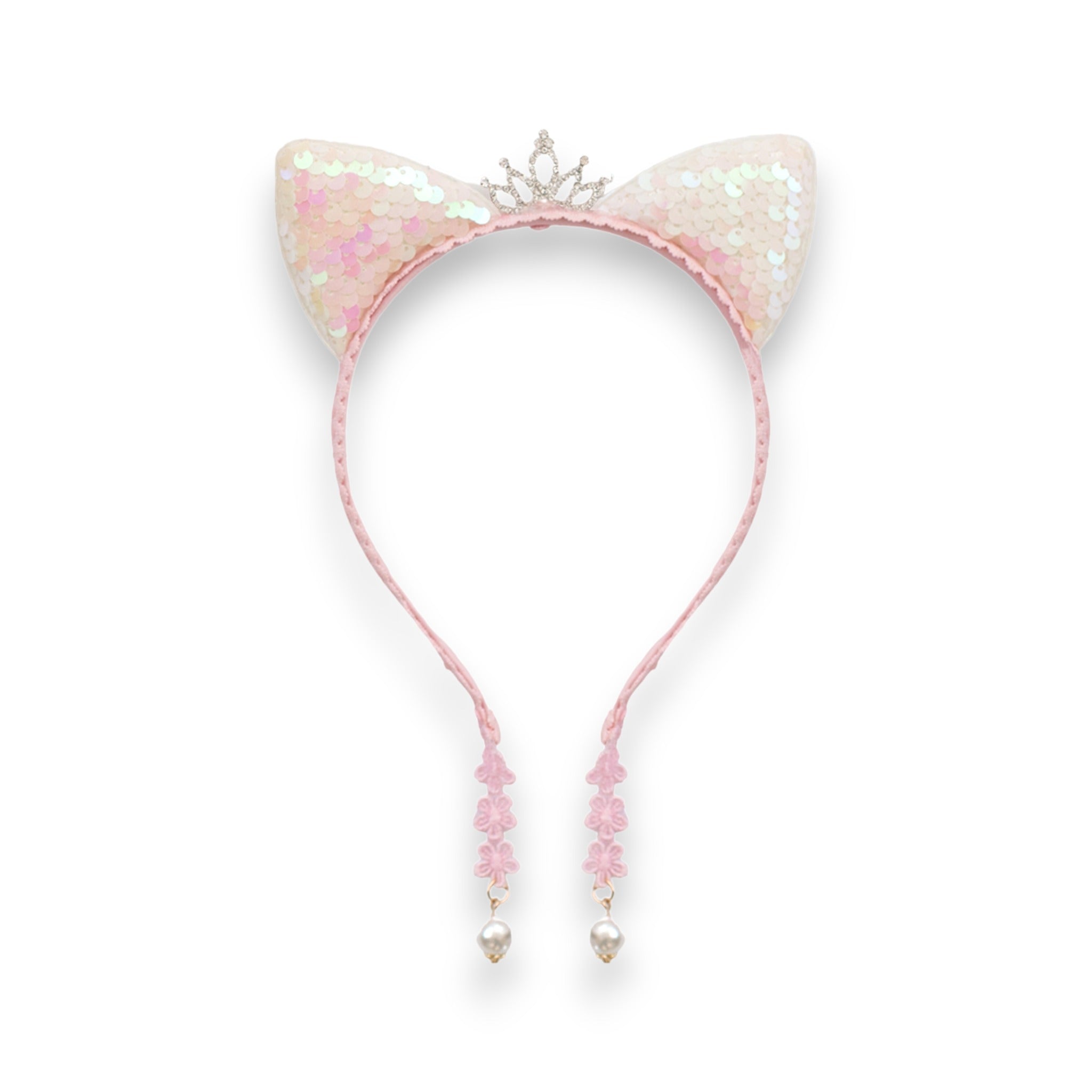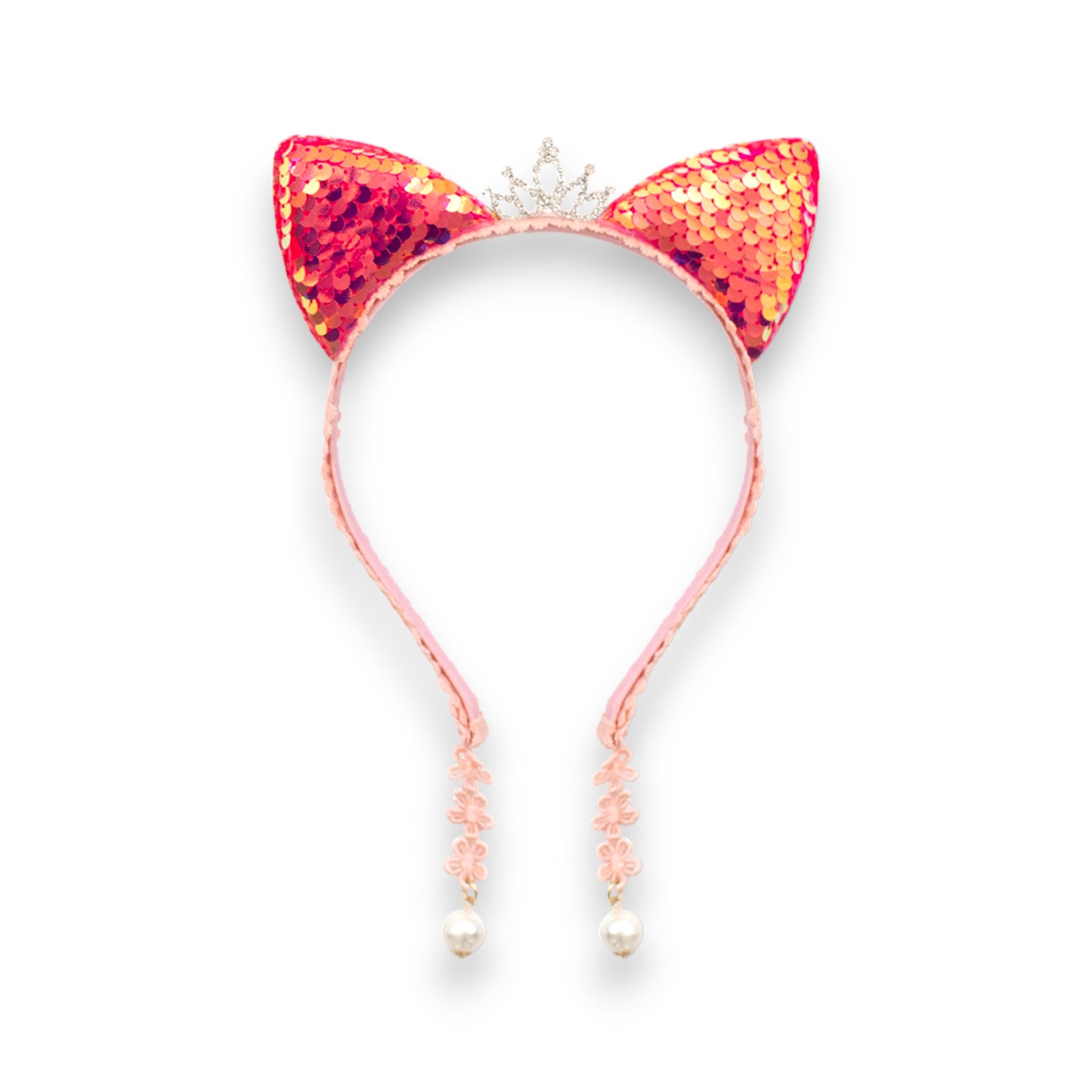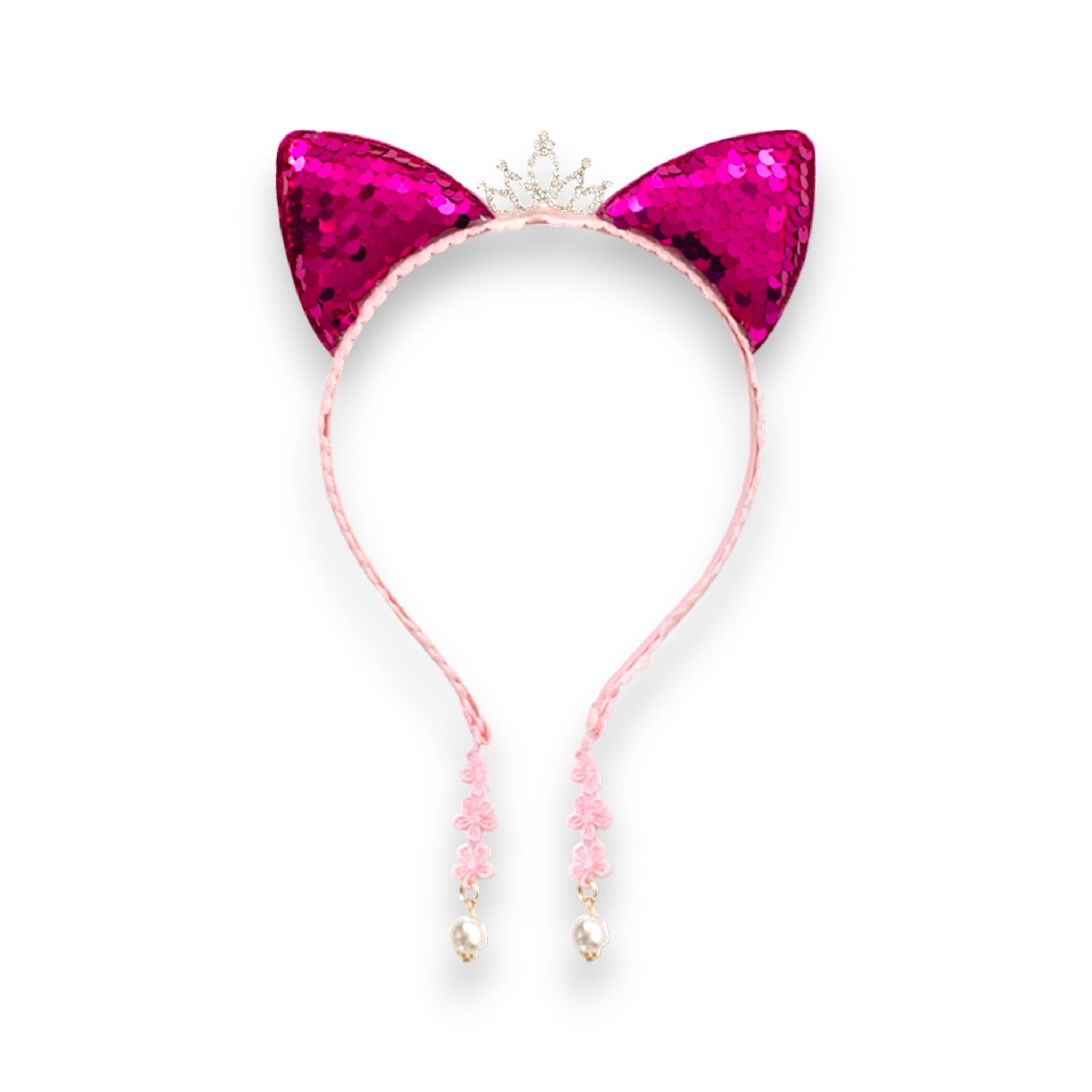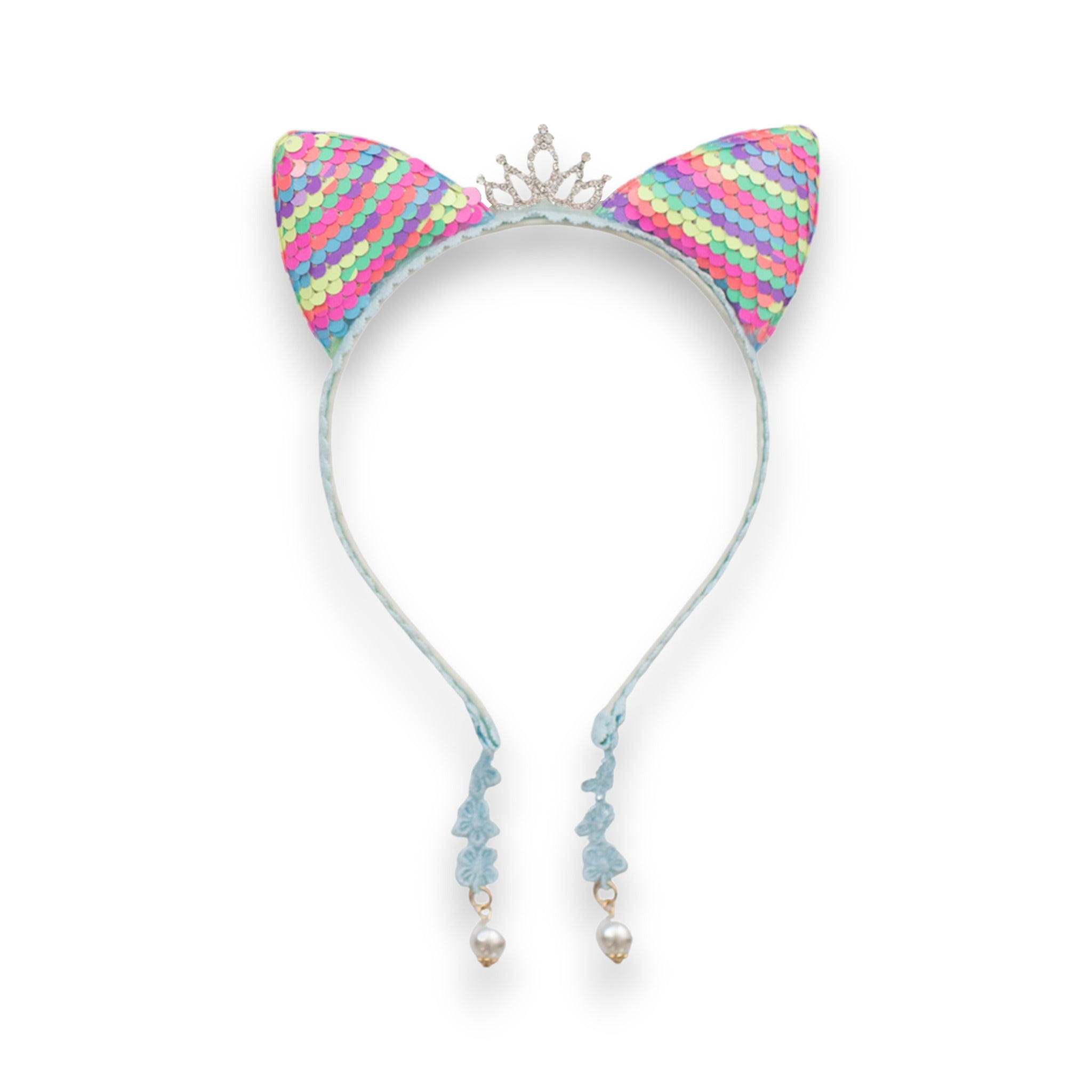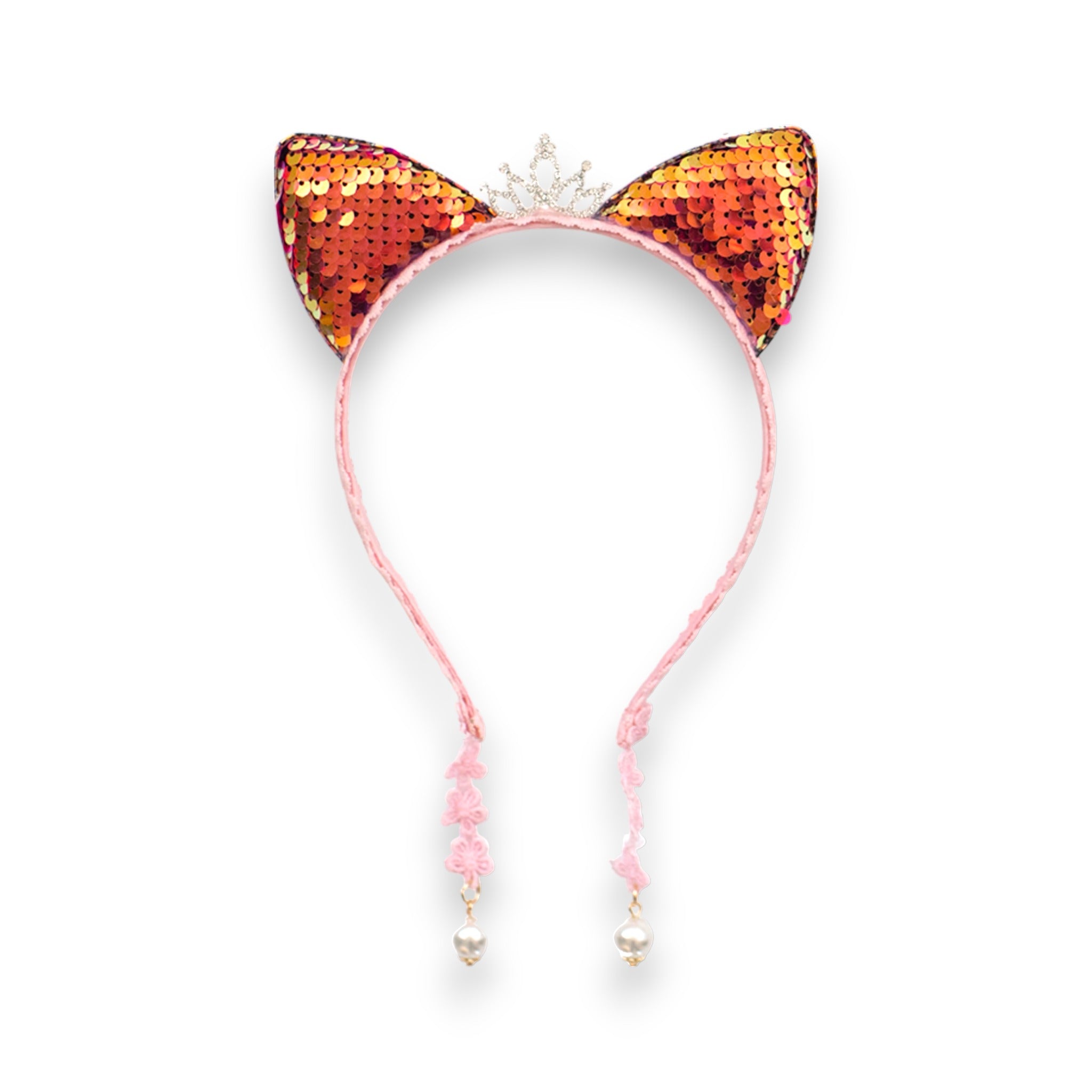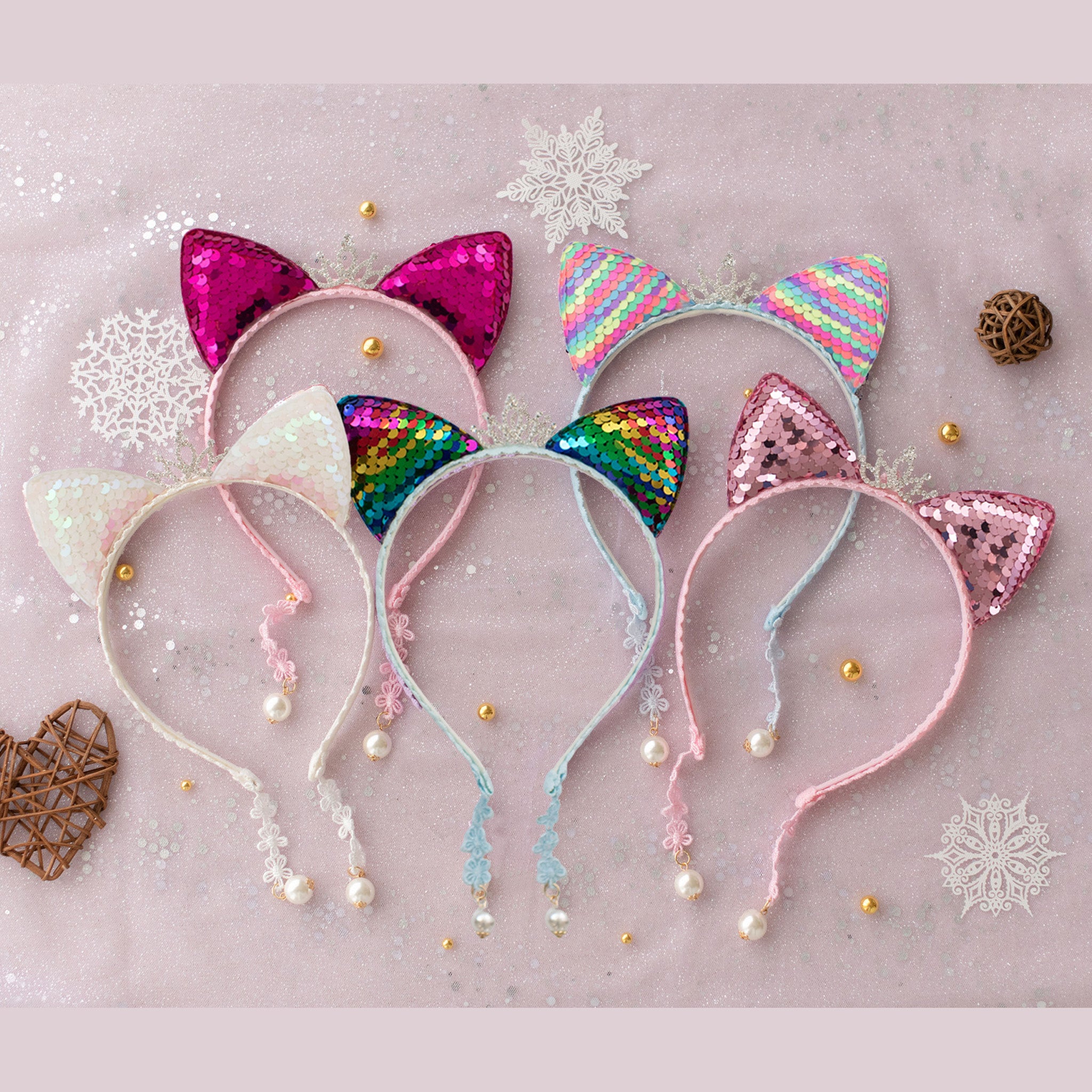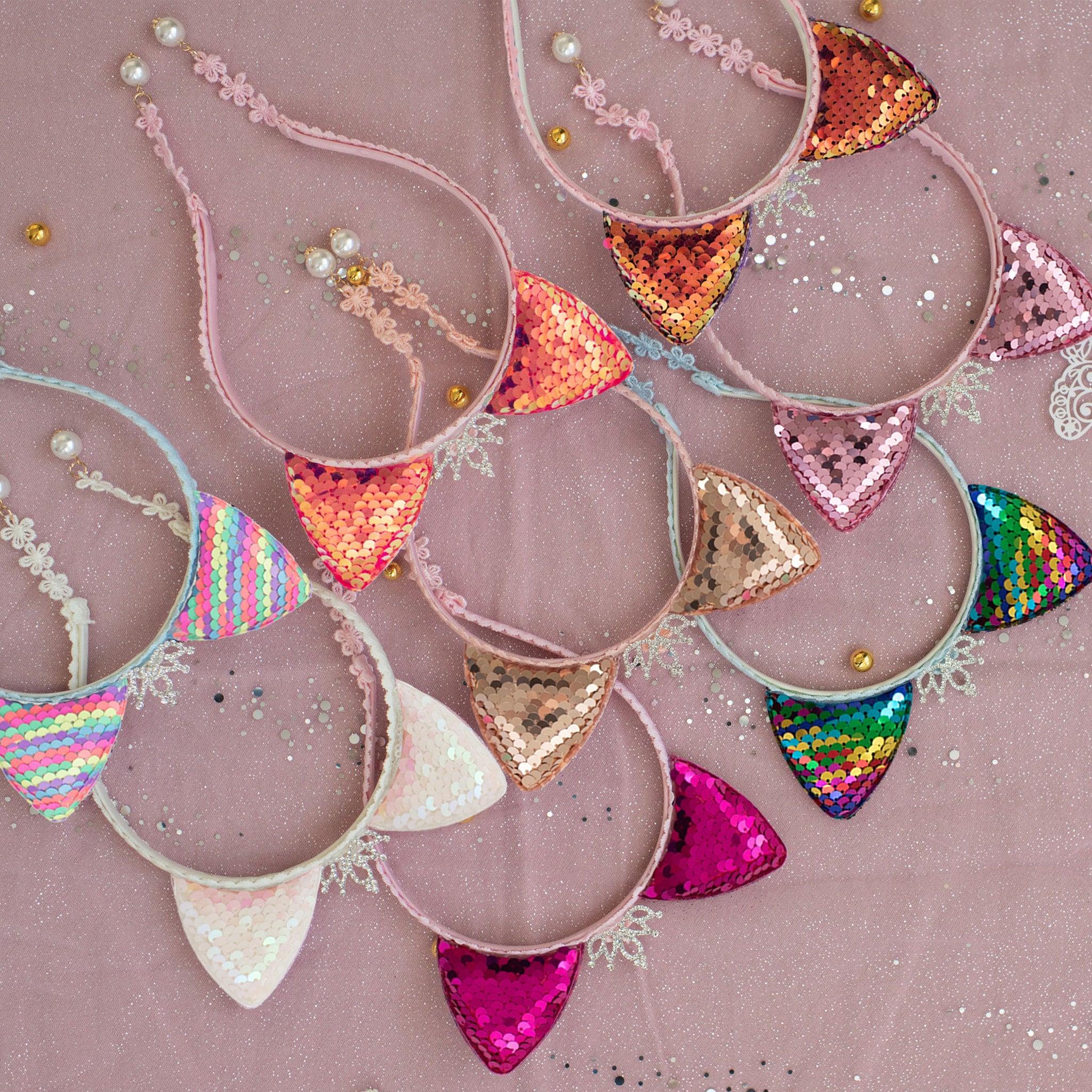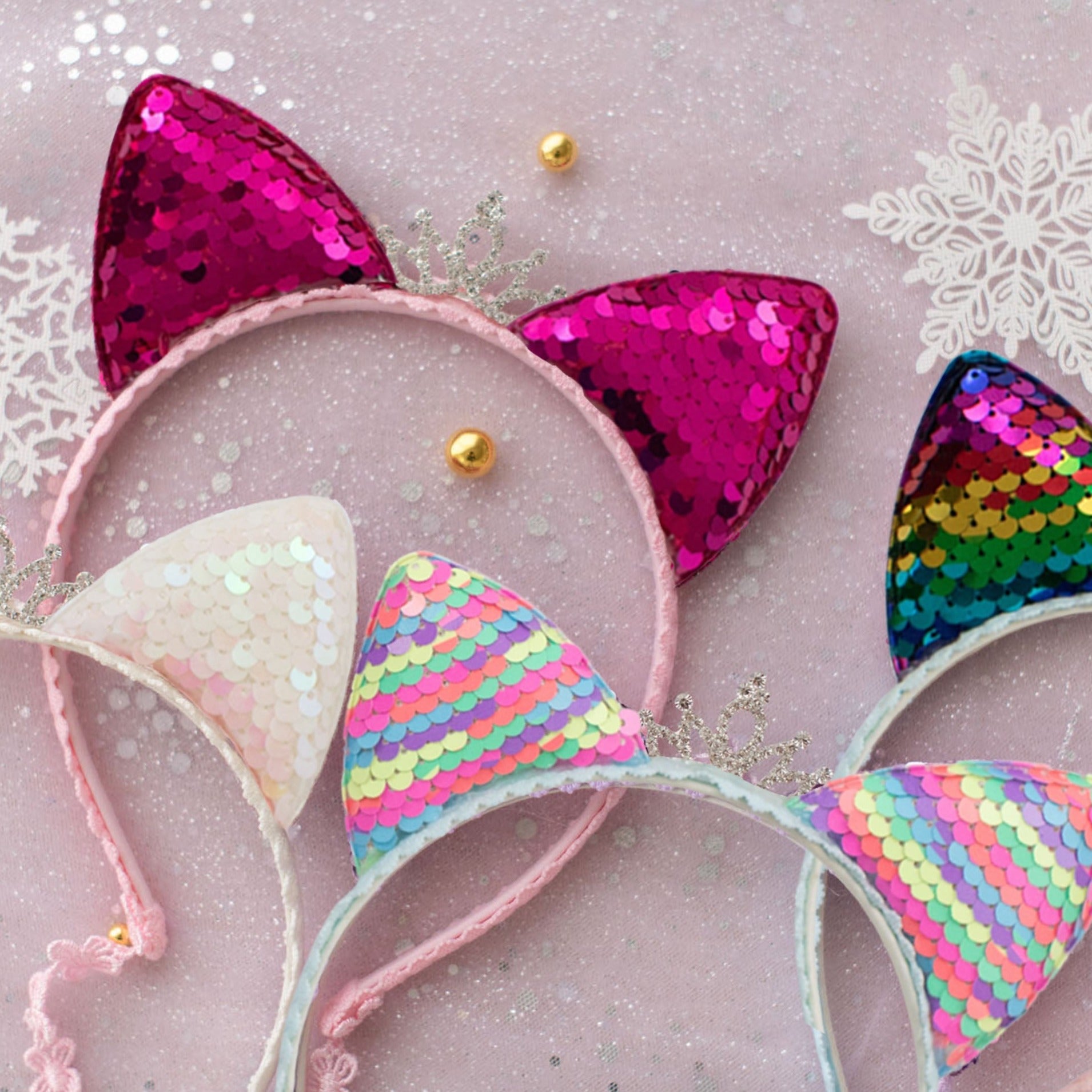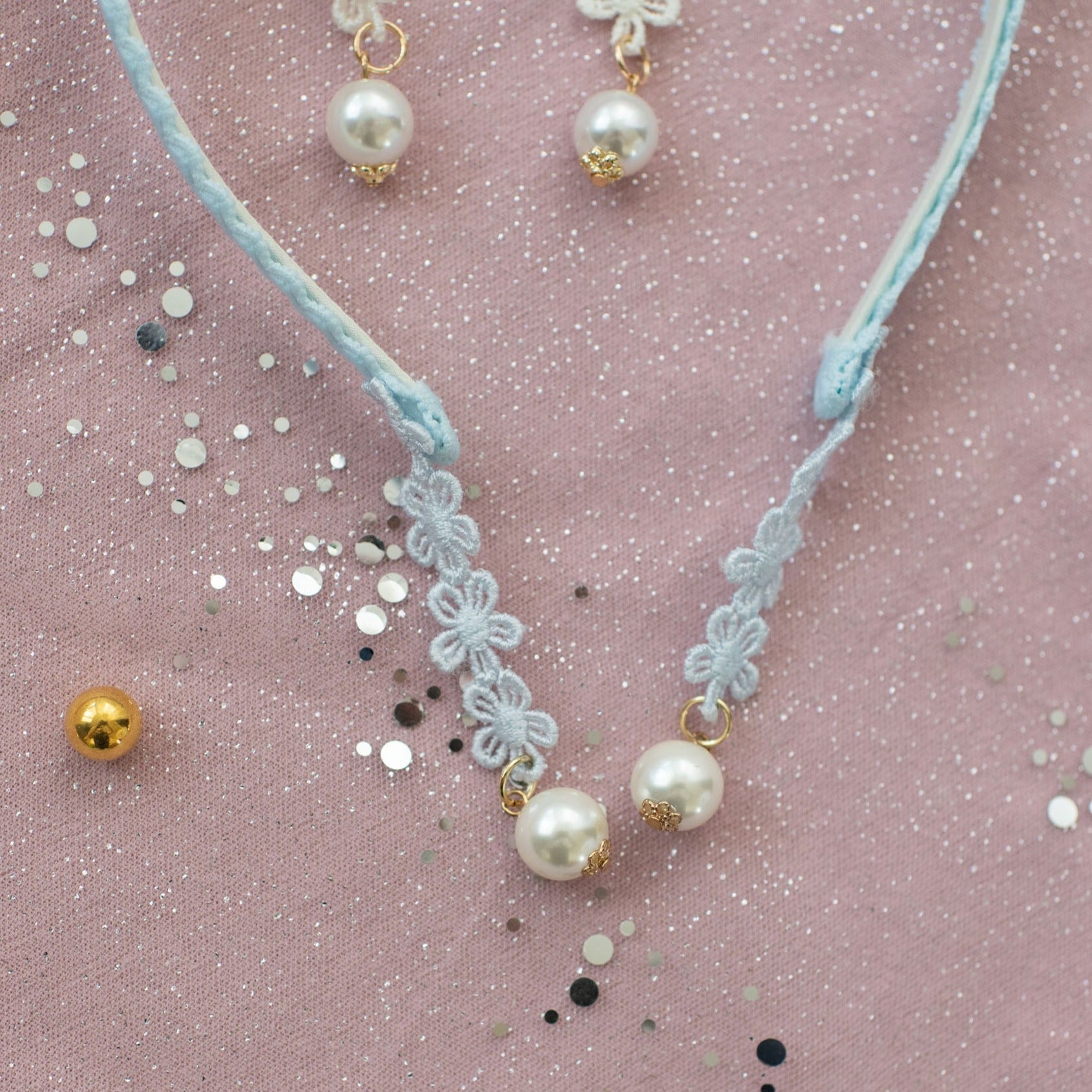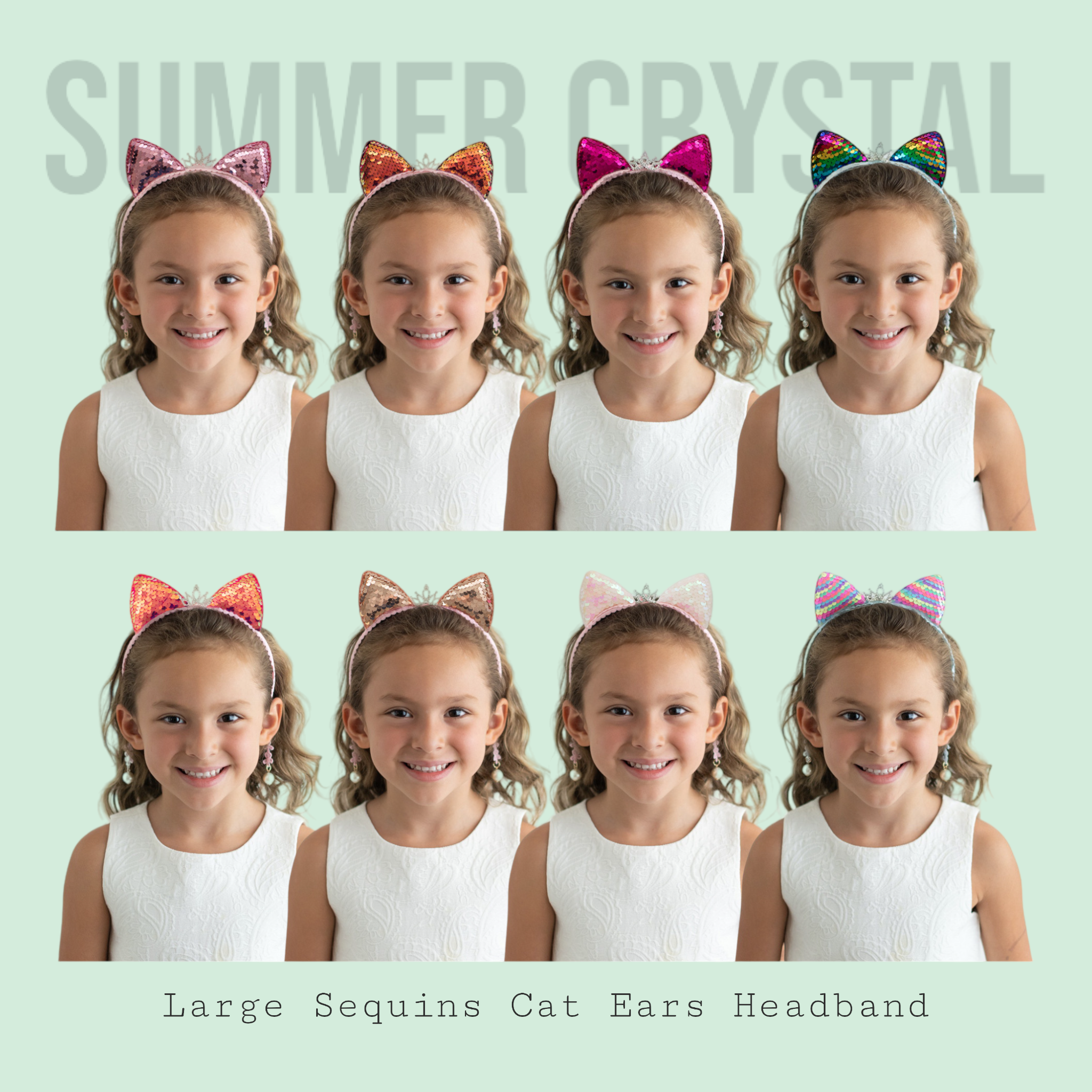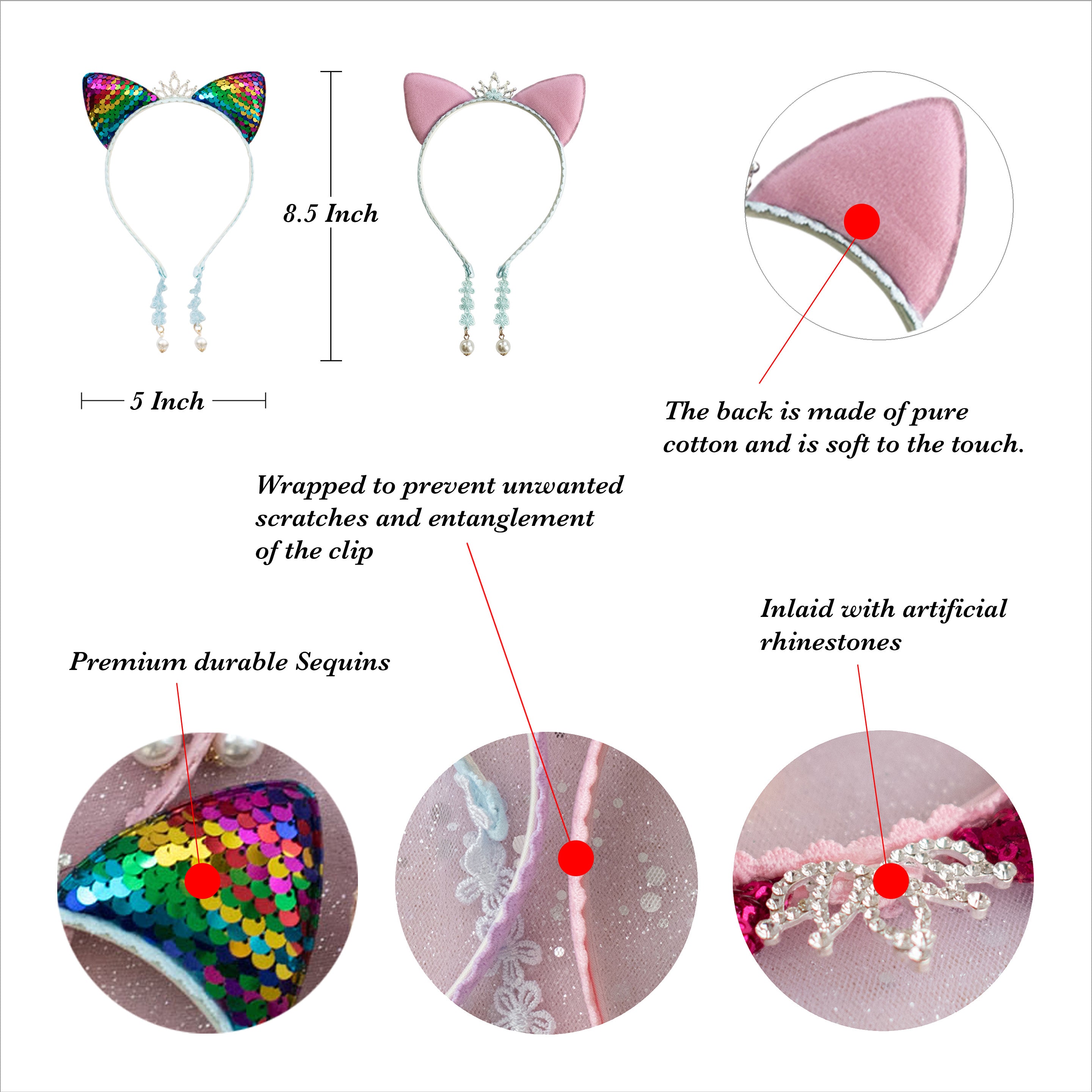 Summer Crystal Sparkling Large Sequins Cat Ears Headband with Pearl Earring Pendants
---
Share
Sparkling with glitter and rhinestones, this Cat Ears Headband is a delightful expression of sweetness and vibrant energy, perfect for children eager to showcase their unique personalities. Its bold color scheme is not just memorable but transformative, changing hues under the sunlight to create a captivating display of shimmer and individuality.
Each ear and the crown portion of the headband is meticulously adorned with tiny, gleaming artificial rhinestones, exuding an aura of royalty and nobility. Adding to its charm is a lace flower pearl pendant positioned perfectly at the earlobe, mimicking the elegance of an earring. This feature is particularly endearing for those without pierced ears who wish to embrace the fashionable, adorned look. With this headband, youthful exuberance meets a timeless sense of style, making it an accessory to cherish and flaunt on various occasions.

The front of the cat ears headband, crafted with vibrant sequins and artificial rhinestones, dazzles and is durably constructed to glisten elegantly under sunlight. Its ears are filled with sponge material, providing a plush, three-dimensional texture with premium quality.

Fashioned from satin polyester, the rear of the headband boasts a radiant gloss and a silky-soft feel to the touch. The centerpiece, a crown set amidst the cat ears, is meticulously inlaid with artificial rhinestones and crafted from anti-corrosive alloy and crystal glass, ensuring durability and a lasting shine.

With a dynamic color scheme, this versatile headband effortlessly complements various hair colors, enhancing the uniqueness and sparkle of your outfit. Its outer and inner linings, fortified with high-quality polyester fabric and delicate lace, provide a comfortable yet secure fit.

Attention to detail is evident as the bottom end near the ears is carefully wrapped to prevent wear on the headband and protect ears against potential scratches and friction burns. Made from durable and flexible polyester, the headband contours comfortably to the head, serving as a stunning accessory and comfortable wear for any occasion.
Suitable for girls aged three and above with both long and short hair. It is ideal for various occasions, including birthdays, holidays, parties, cosplay events, Easter, Halloween, and daily wear. This versatile accessory also makes for a thoughtful gift across multiple occasions.
Beautiful!
Grand daughter loves them. Cute and beautiful!
Cute
Great colors, cute and comfy.
Great
These are beautiful! I have two daughters and I wanted that they could wear whether their hair is braided or not(the prongs is some bows hurt) so these are not only beautiful but super cute!
Perfect!
The headbands definitely will not disappoint the colors and quality are amazing. The headbands are very beautiful!
Very cute and eye catching!
These are great. My granddaughter has curly hair and they slid on and off easily. There are soooo many colors. We have a bow to match any outfit.