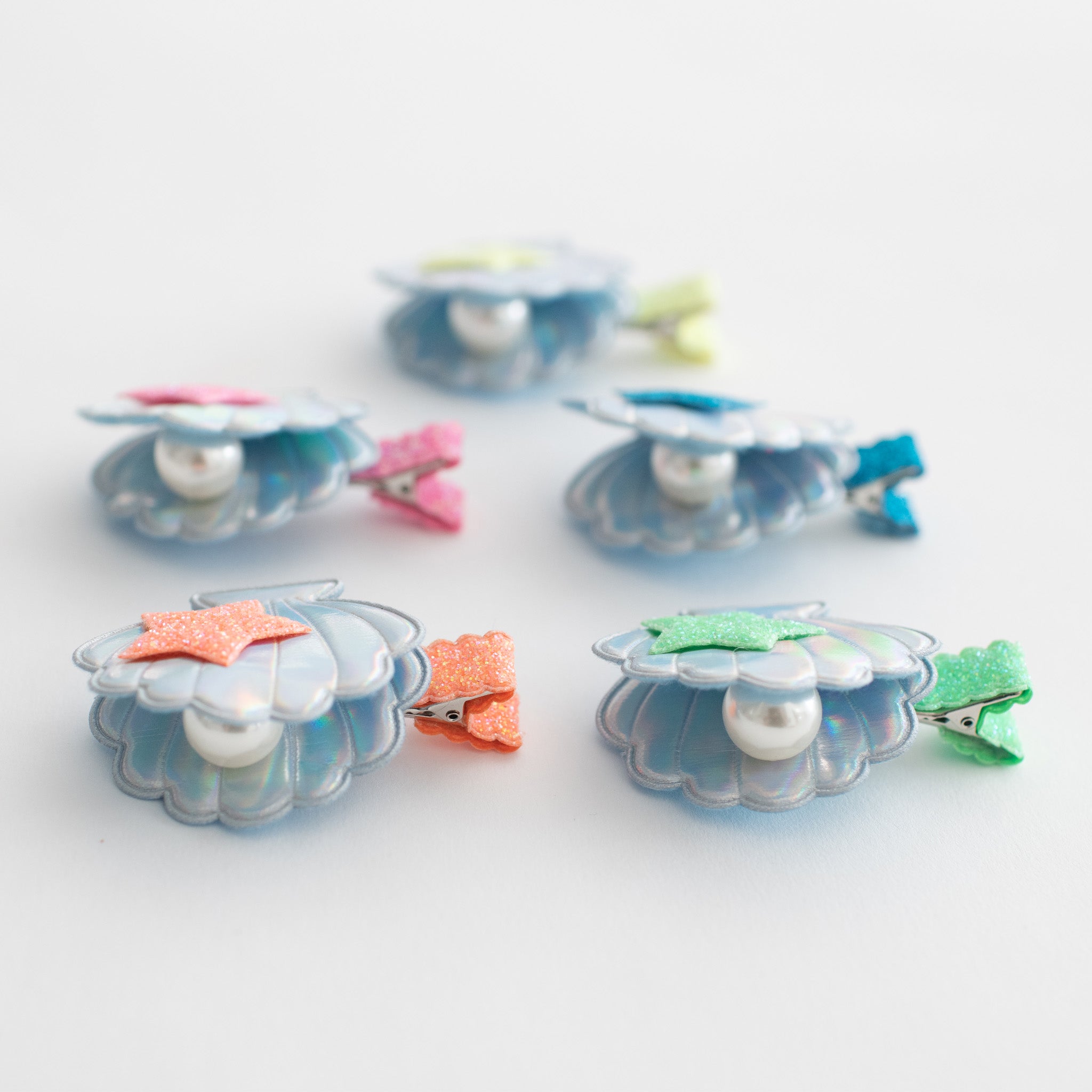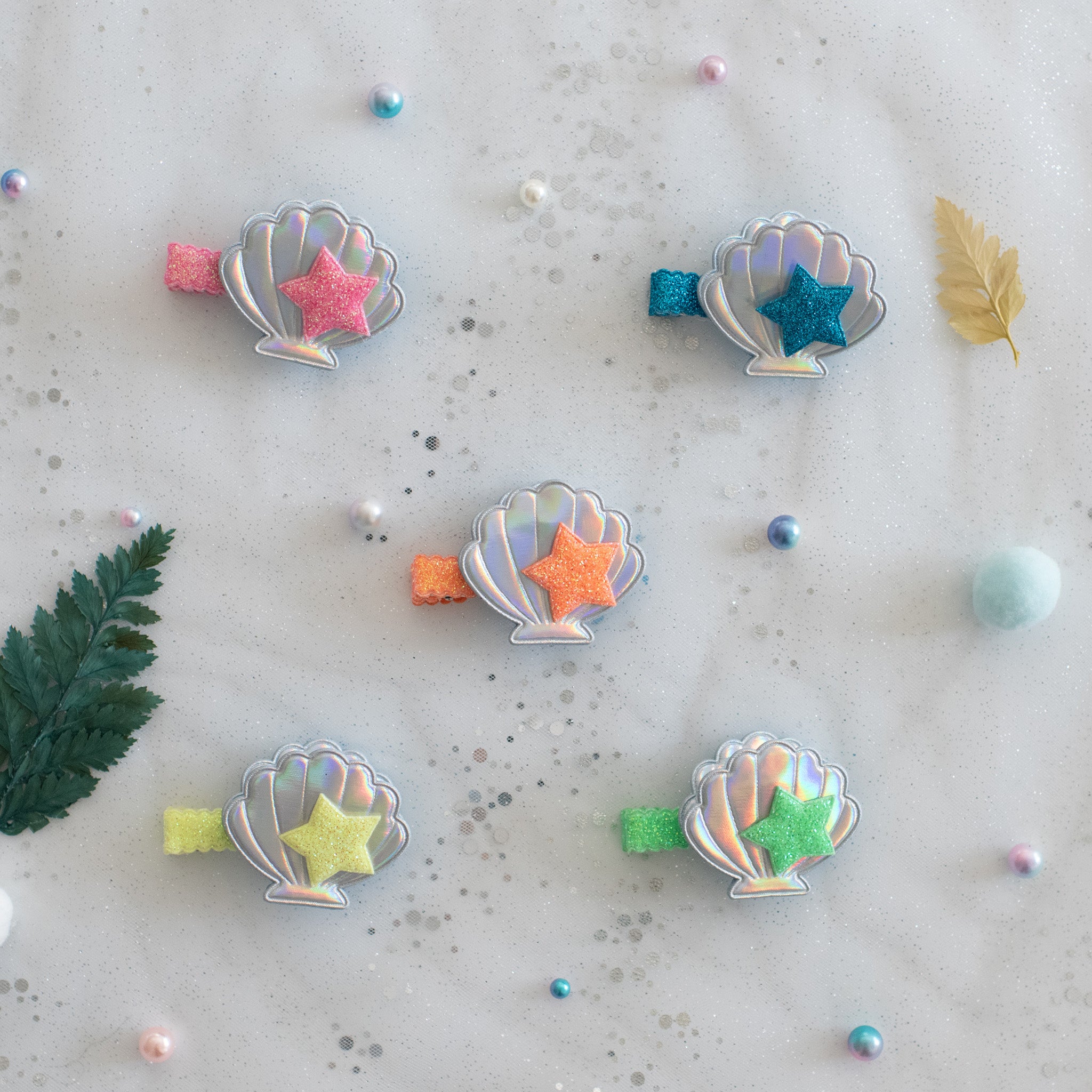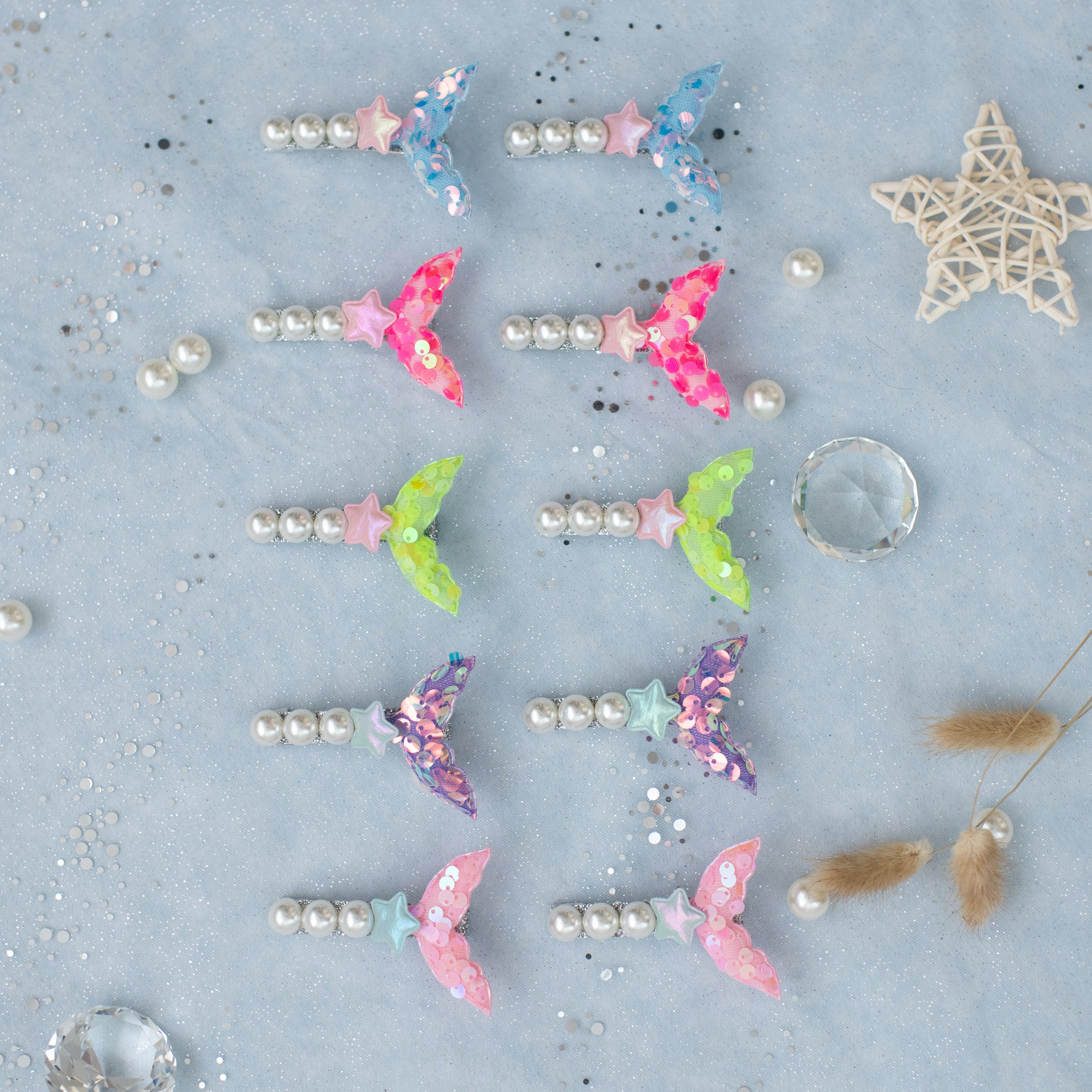 Summer Crystal Pearl Sequins Mermaid Tail and Shell Hair Clips - Pack of 2
---
Share
Introducing our dreamy sequined mermaid tail and pearl shell oceanic hair clips! Fashionably unique in design, these wondrous hair accessories are meticulously handcrafted. They exude a sweet, cute, and stylishly playful vibe, adorned with vividly beautiful colors.
Each pack comprises one starfish pearl hair clip and one sparkling pearl mermaid tail clip. These clips boast a three-dimensional, ocean-inspired allure, are compact and lightweight, and are perfect as side accents or for securing hair in updos. A convenient hair clip set, suitable for various hair types, ideal for everyday wear, and perfect for any occasion, projecting an adorable yet charming look.

Embedded within the shell and mermaid tail clips are durable and realistically radiant synthetic pearls, ensuring colorfastness. The mermaid tail clips feature a colorful UPVC sequins tail that's dazzling and securely attached, resistant to shedding.

The shell starfish's front surface and the metal clip's outer layer are made of premium, safe glitter fabric that won't shed particles. The back of the shell and mermaid tail utilize a composite of high-quality pure cotton fabric, offering protection for sensitive skin with a soft touch, colorfastness, and breathable comfort.

Both clips employ advanced, safe composite hot melt adhesive—odorless and firmly affixed, preventing easy detachment. The Alligator Clips are crafted from the latest durable alloy materials, resistant to corrosion and rust, effectively securing small sections of hair in place without slipping.
Suitable for girls aged three and above with both long and short hair. It is ideal for various occasions, including birthdays, holidays, parties, cosplay events, Easter, Halloween, and daily wear. This versatile accessory also makes for a thoughtful gift across multiple occasions.