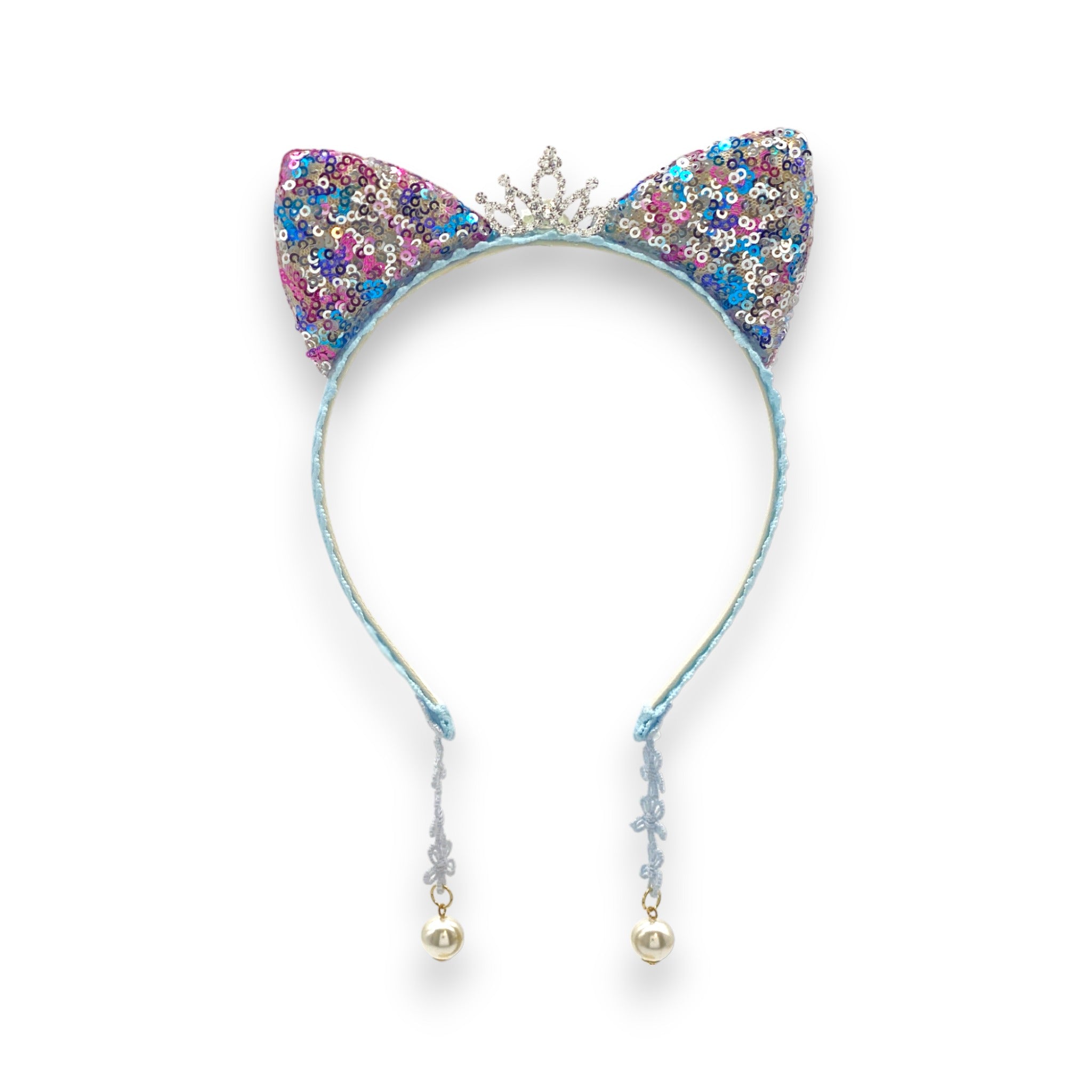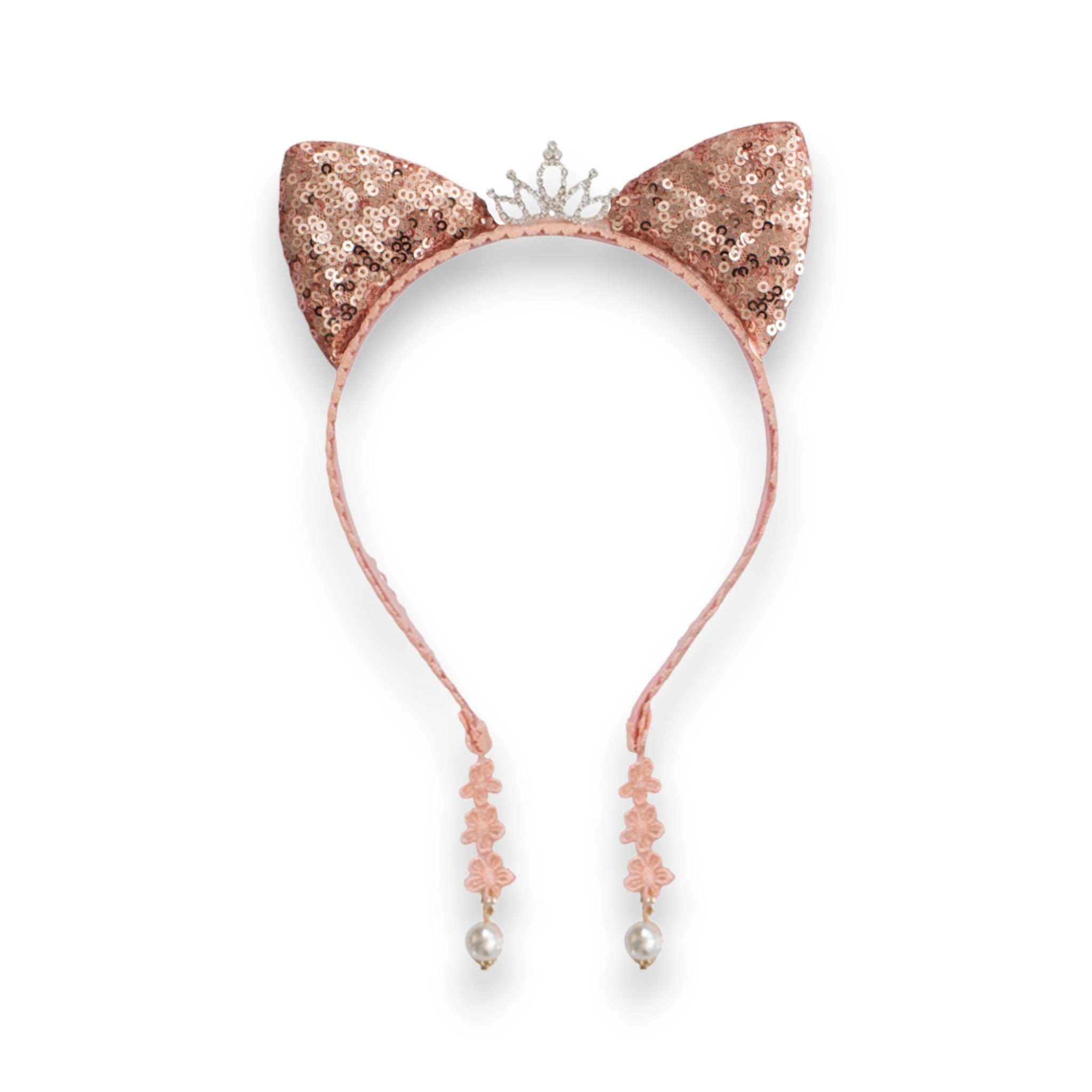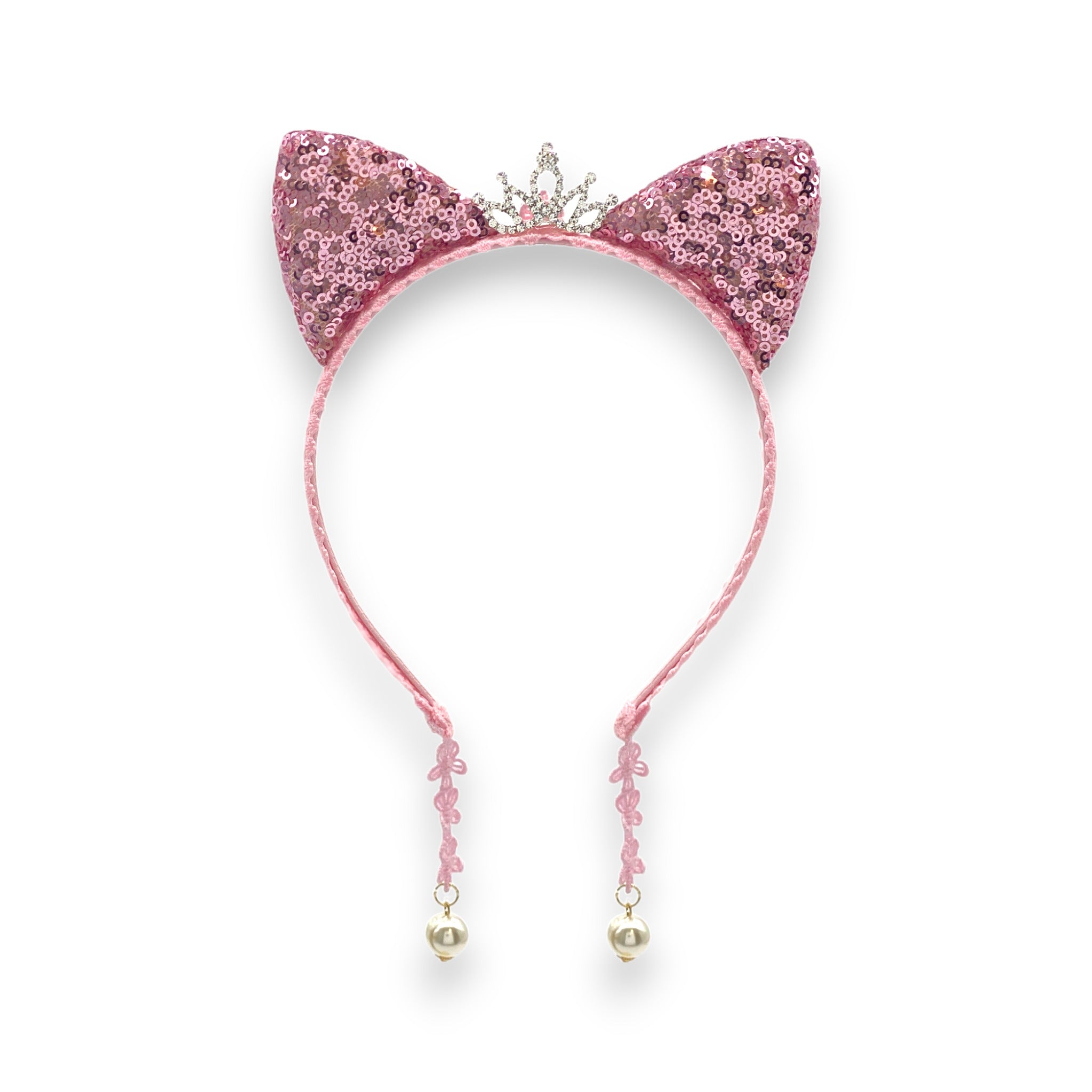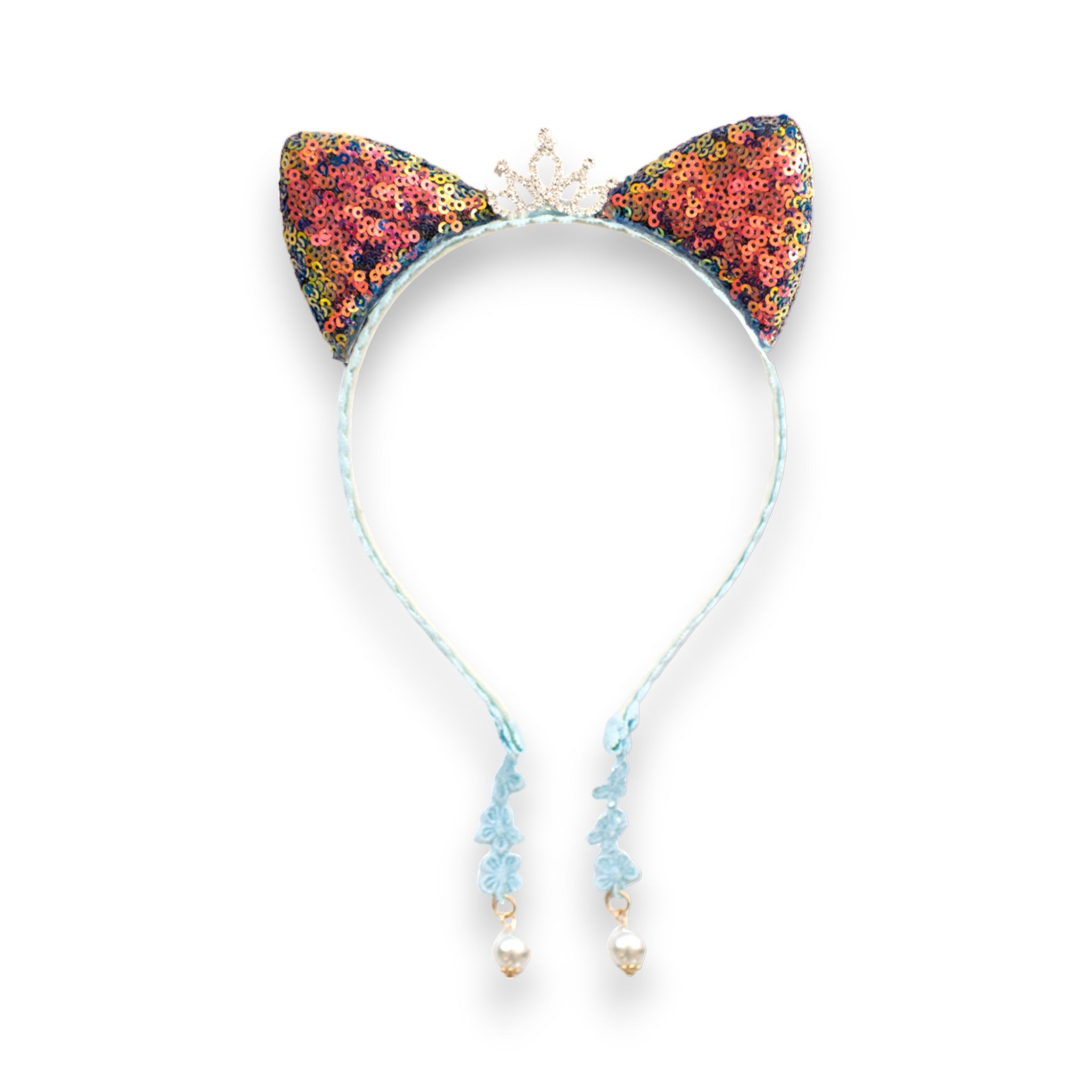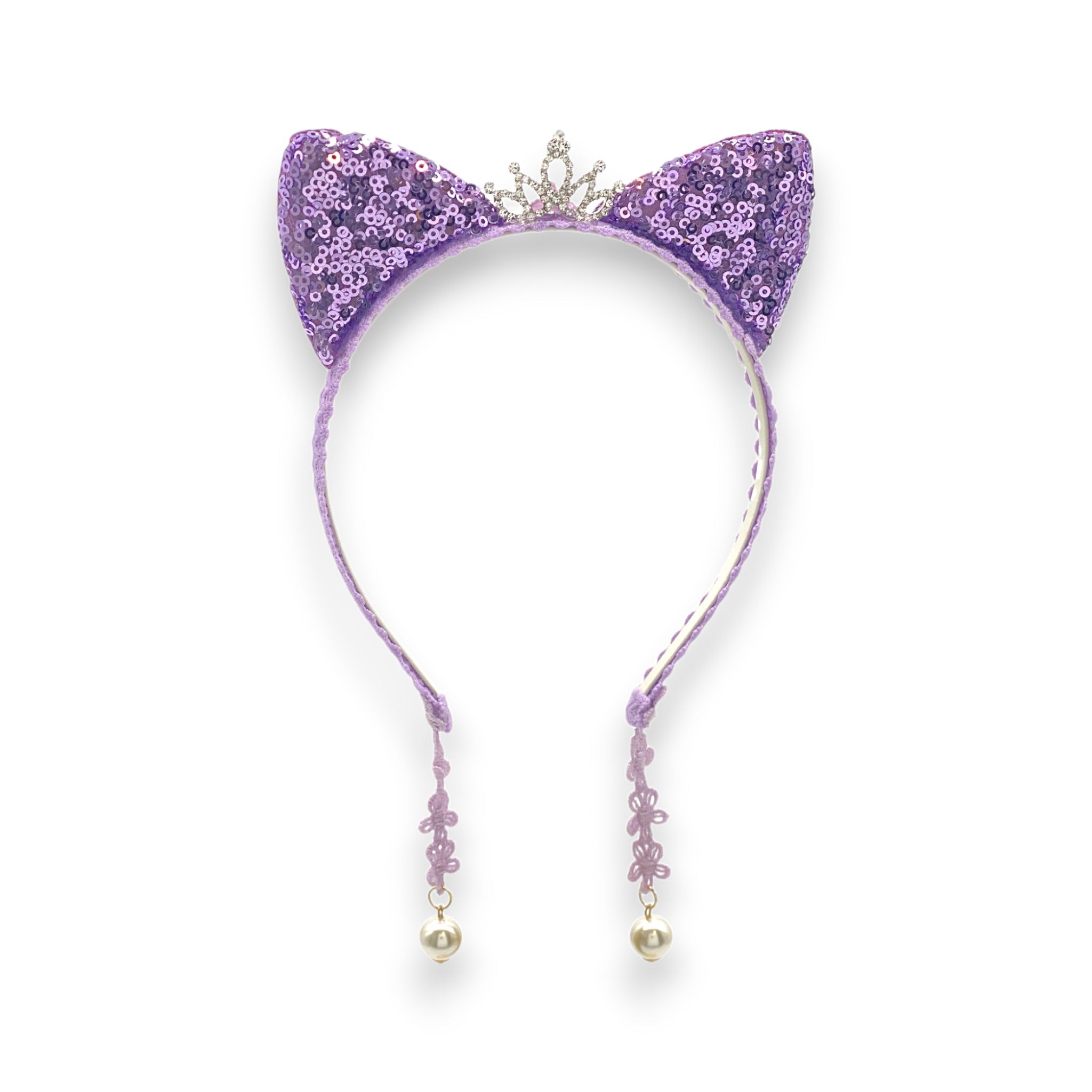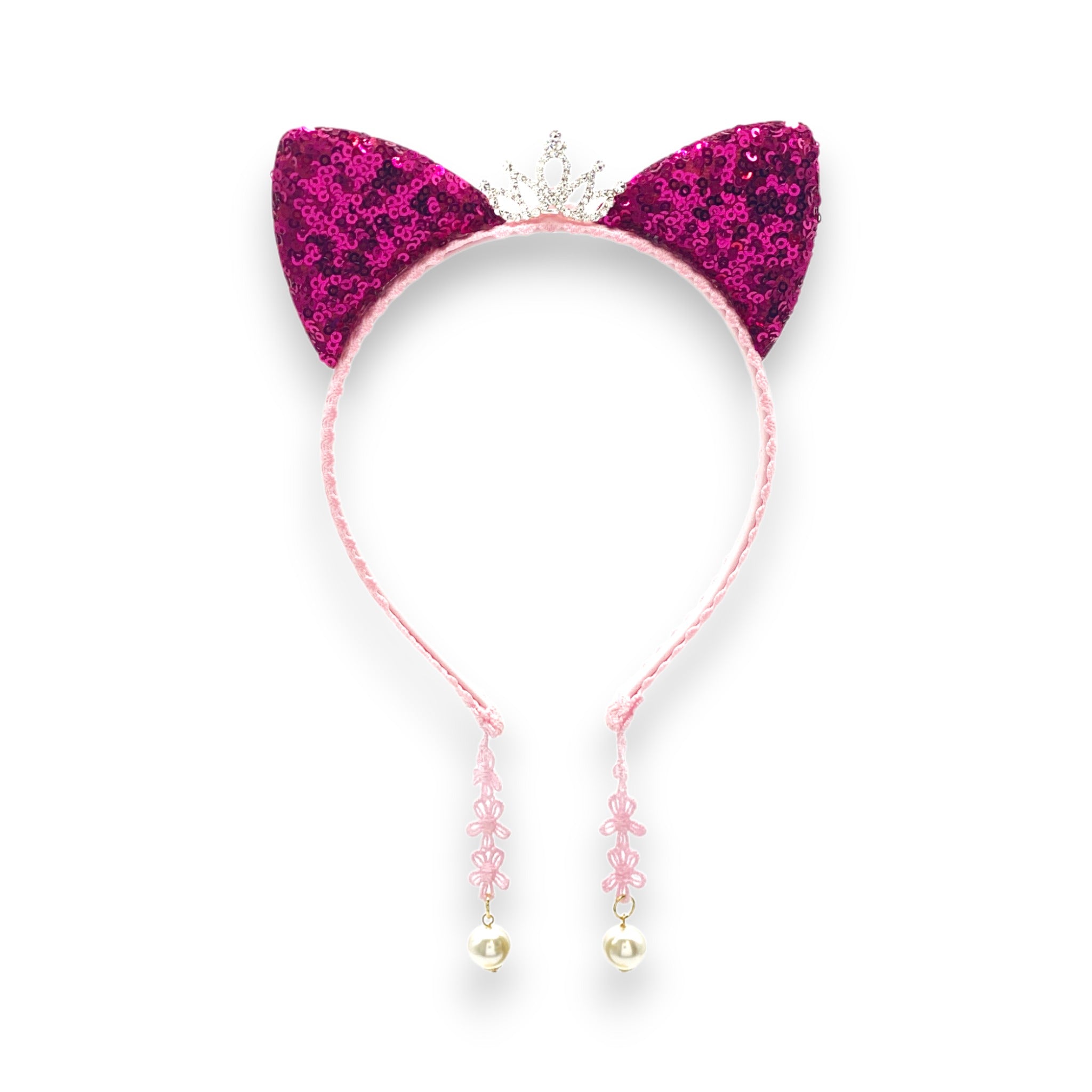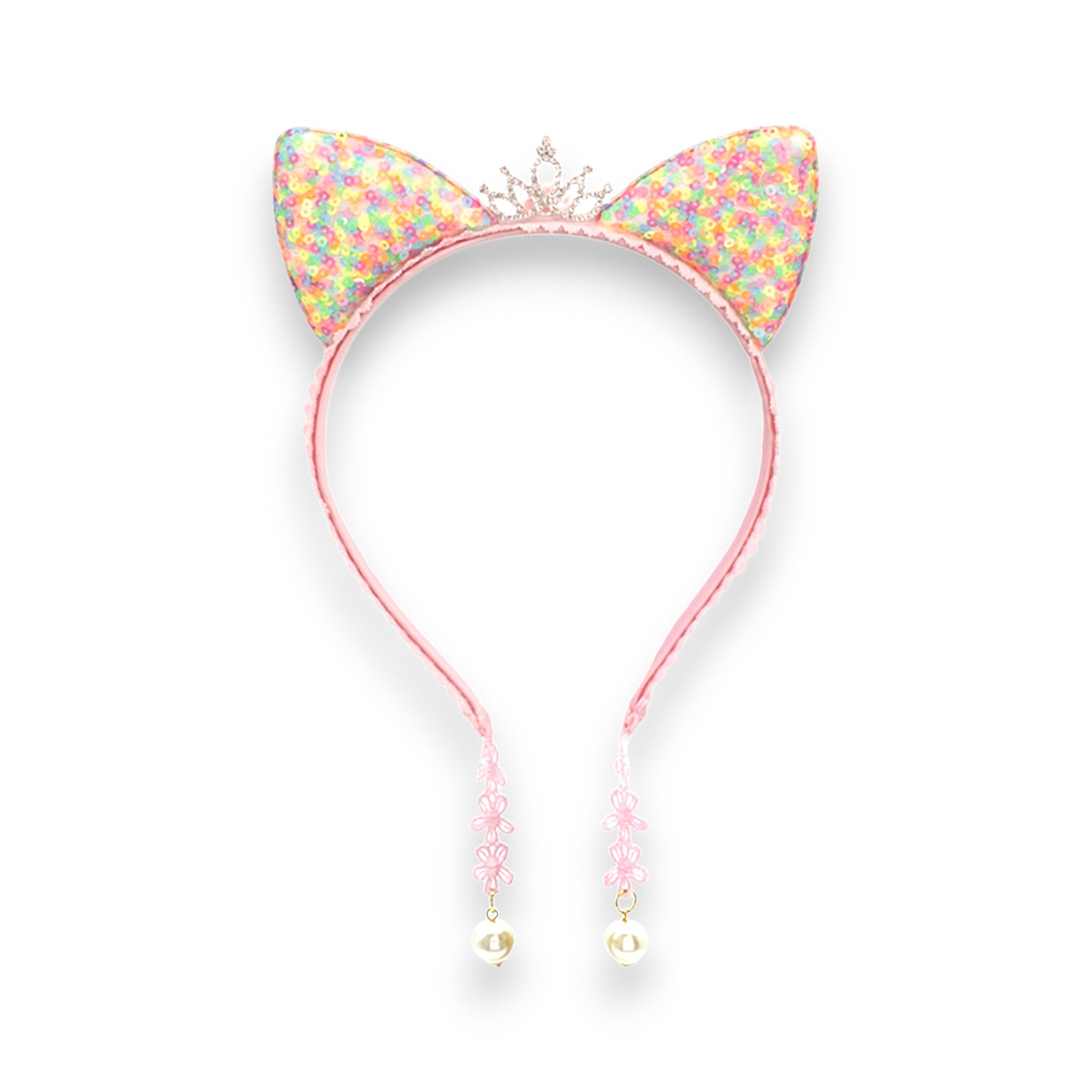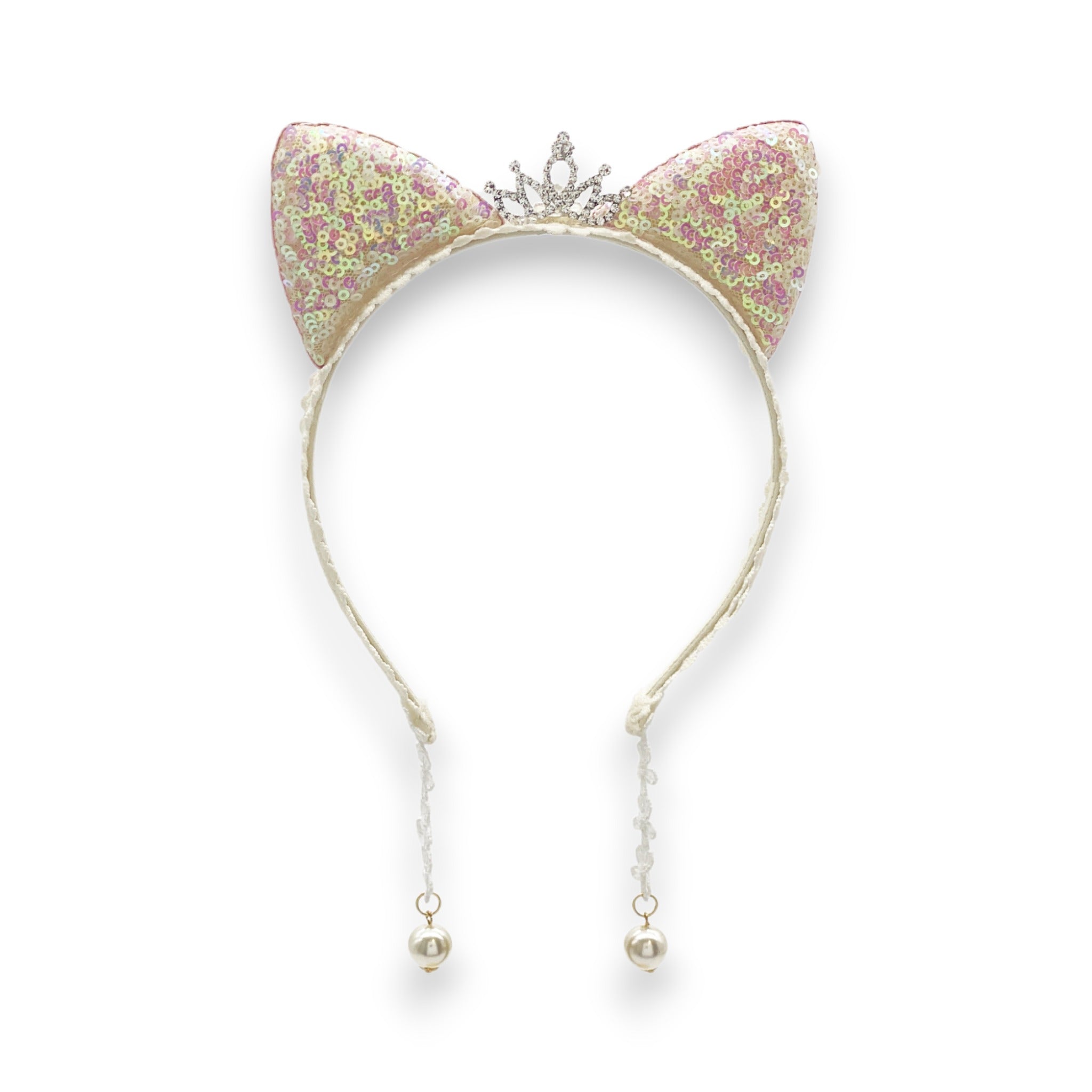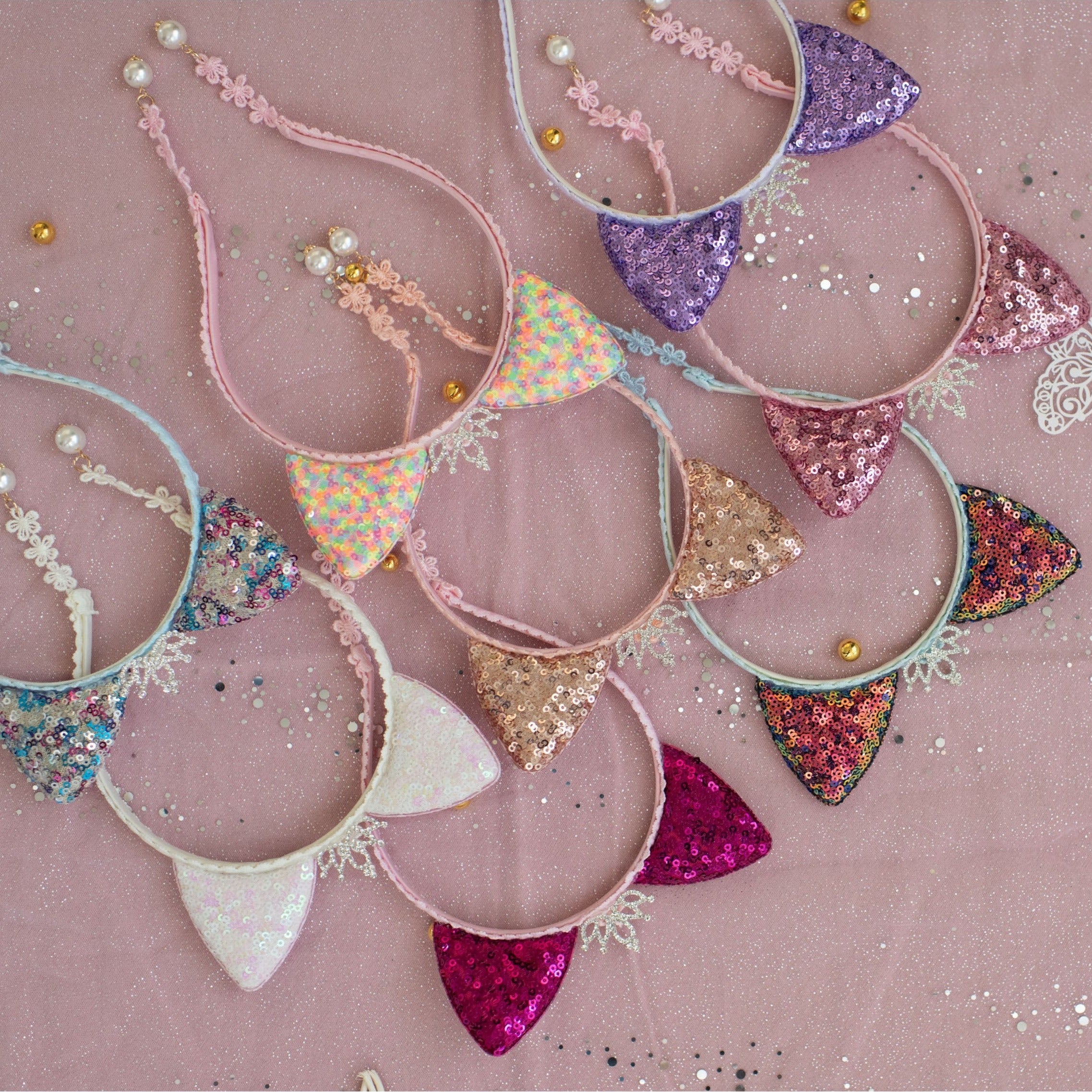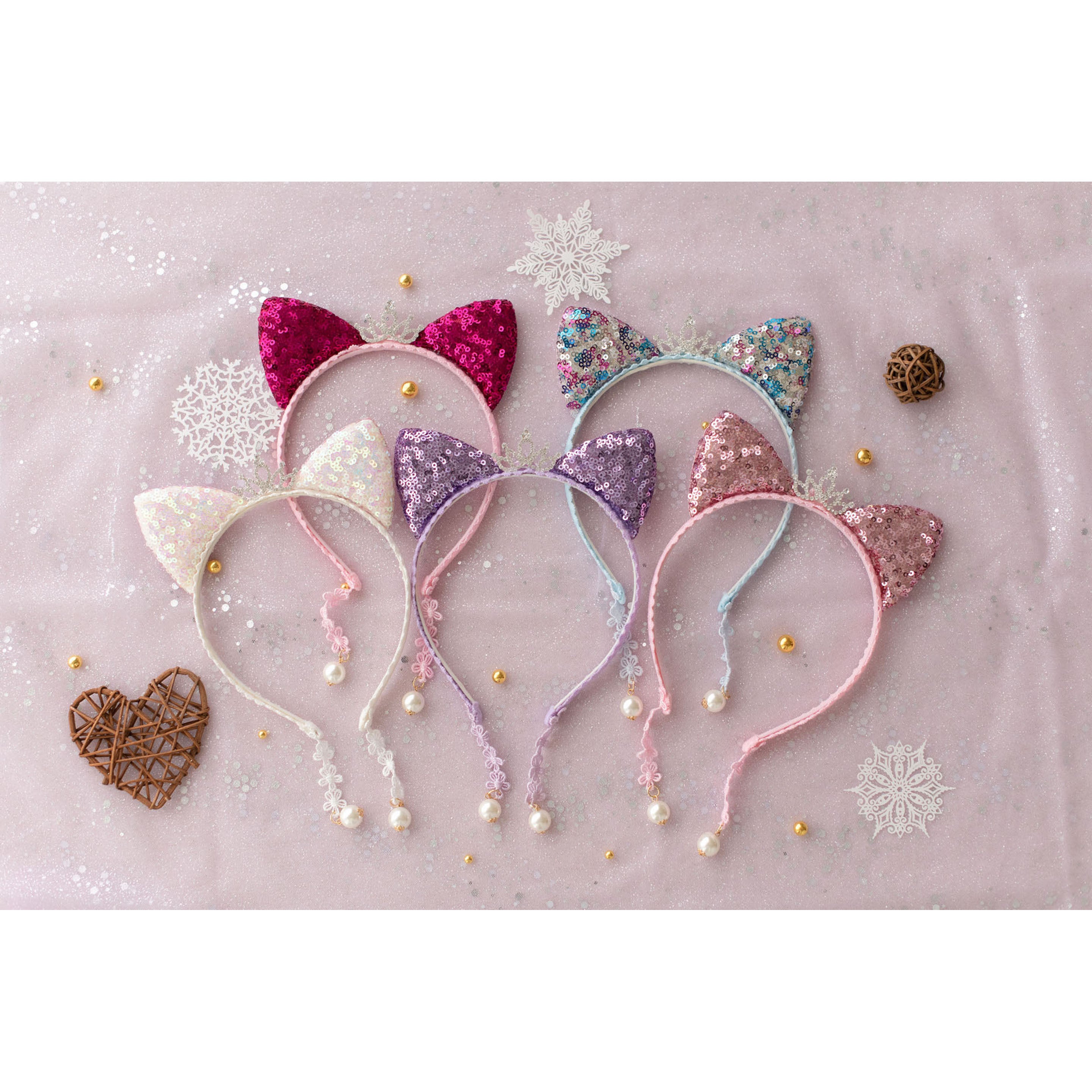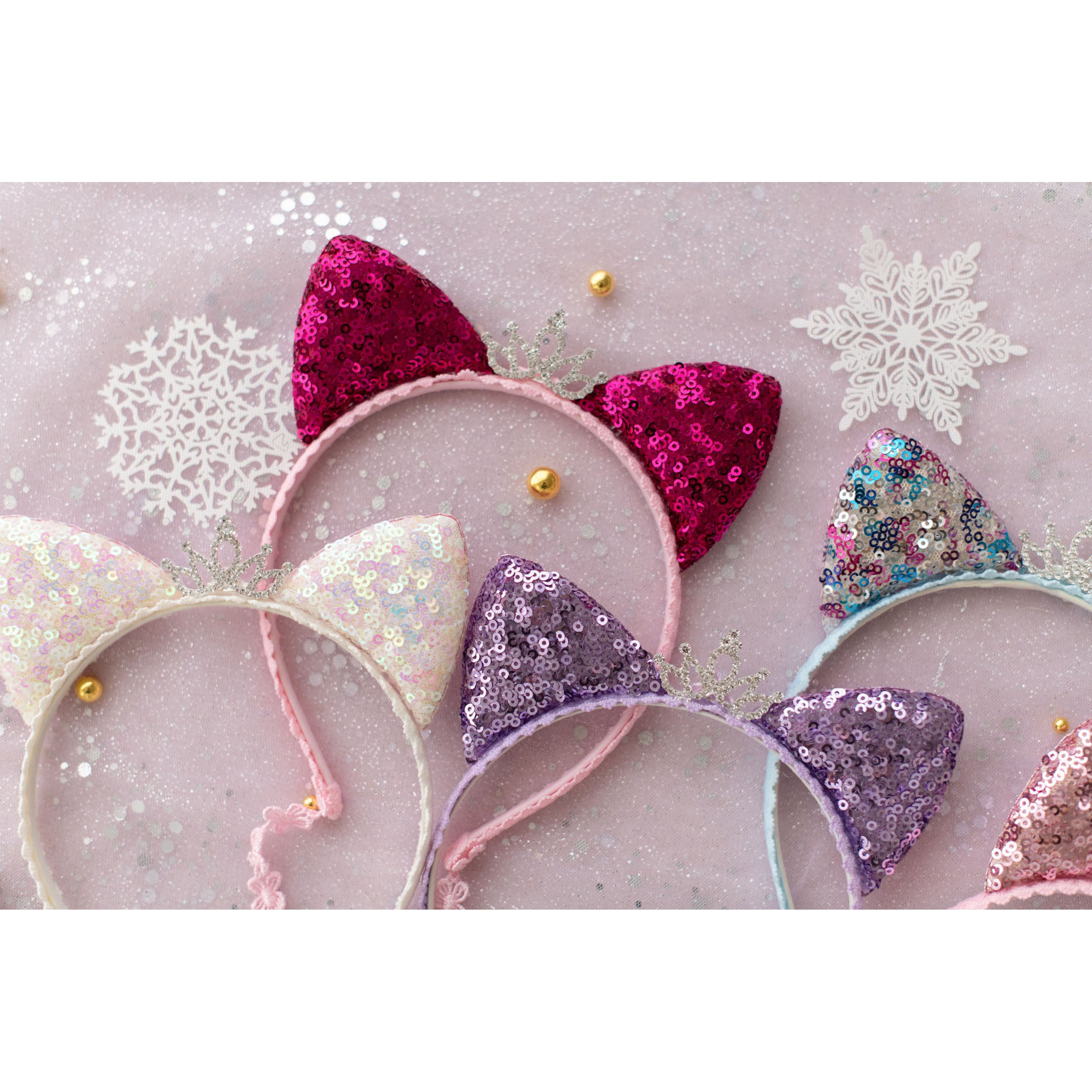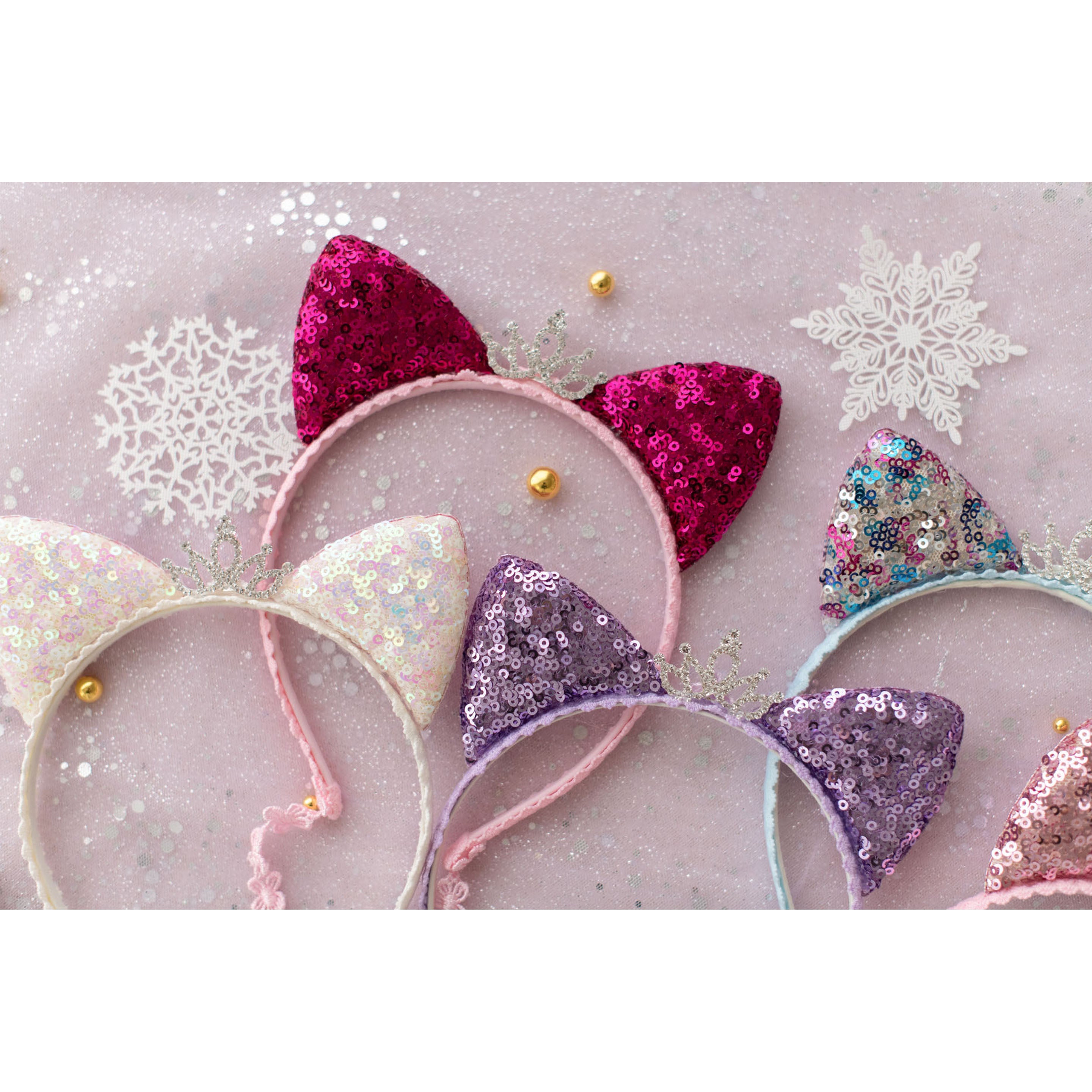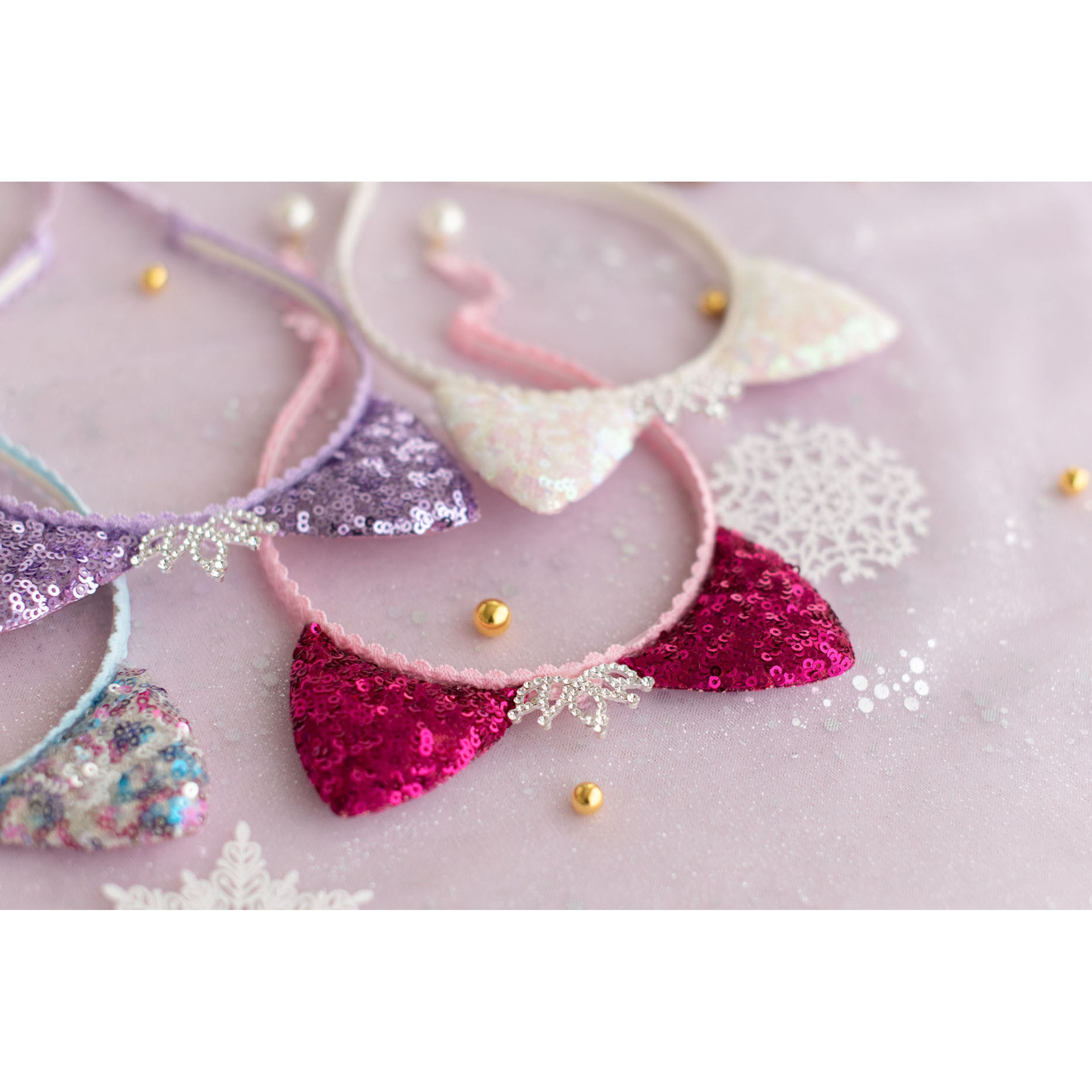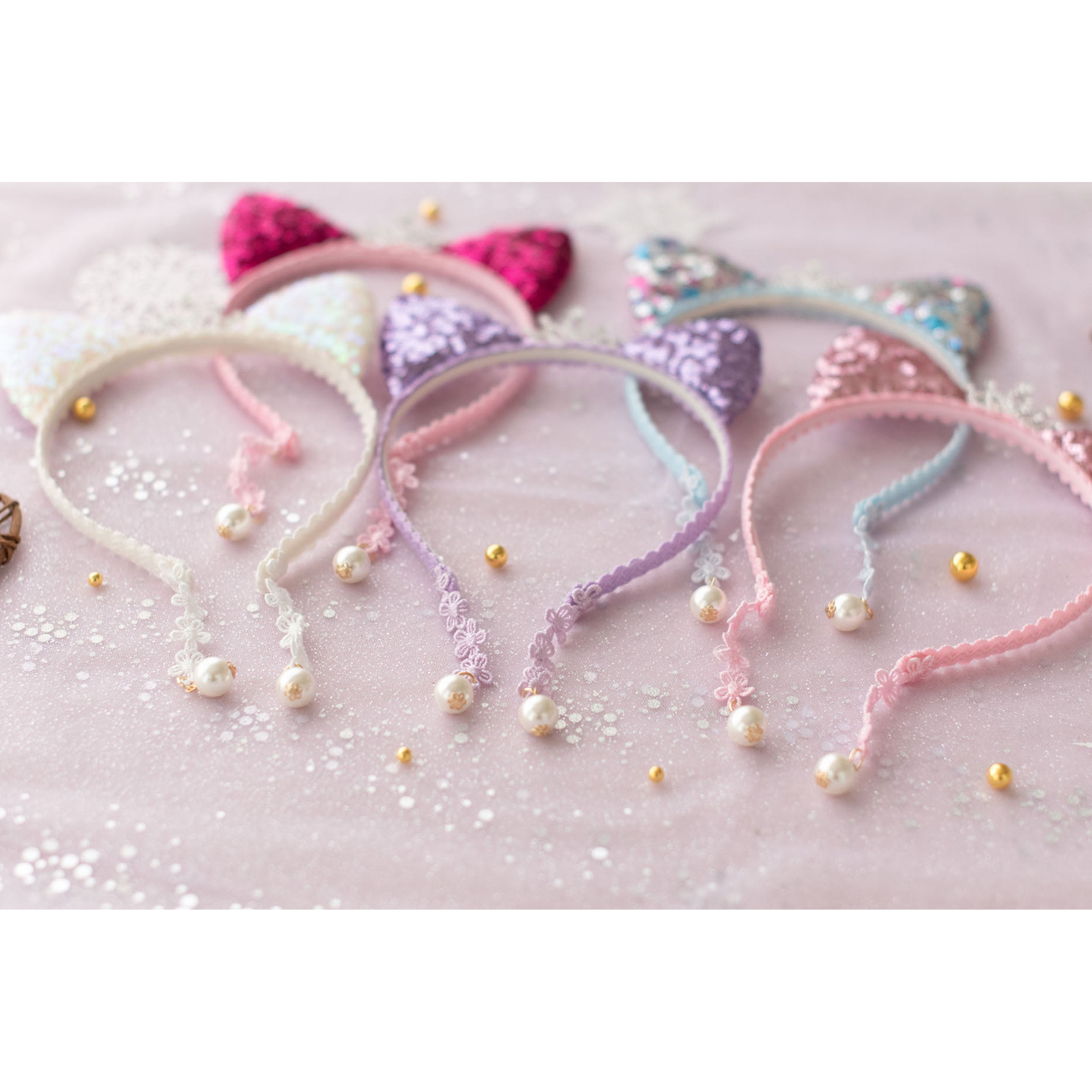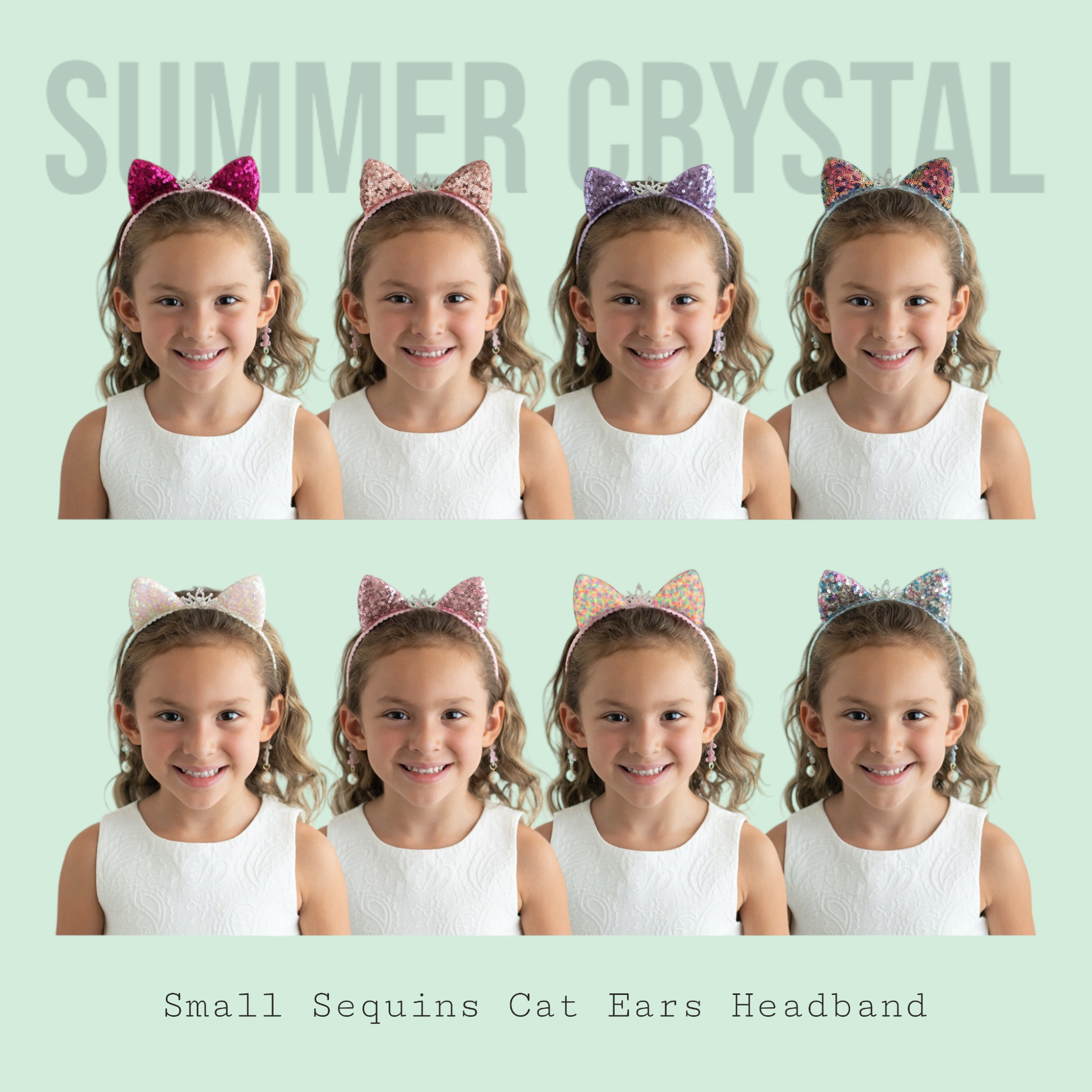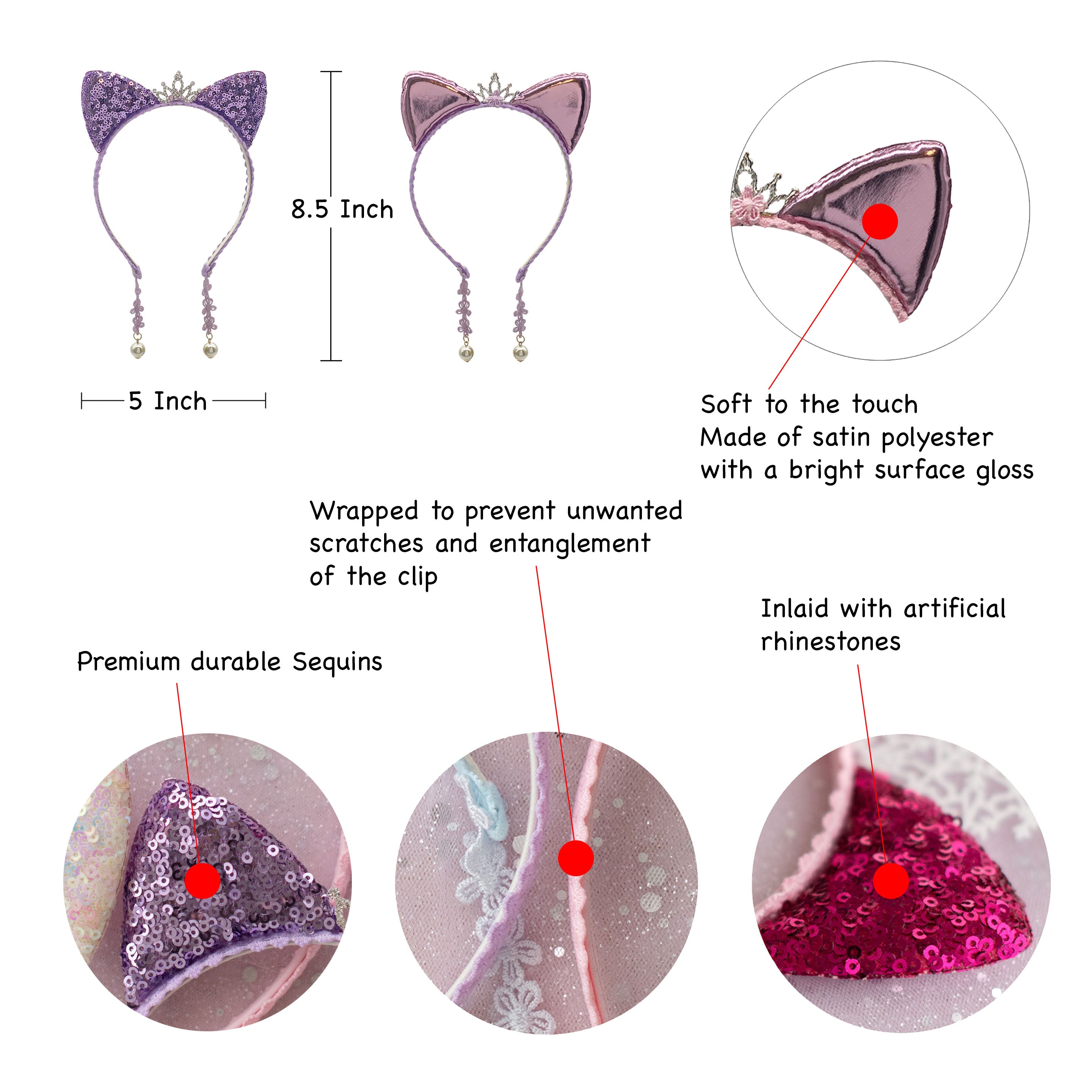 Summer Crystal Sparkling Sequins Cat Ears Headband with Pearl Earring Pendants
---
Share
Sparkling with glitter and rhinestones, this Cat Ears Headband is a delightful expression of sweetness and vibrant energy, perfect for children eager to showcase their unique personalities. Its bold color scheme is not just memorable but transformative, changing hues under the sunlight to create a captivating display of shimmer and individuality.
Each ear and the crown portion of the headband is meticulously adorned with tiny, gleaming artificial rhinestones, exuding an aura of royalty and nobility. Adding to its charm is a lace flower pearl pendant positioned perfectly at the earlobe, mimicking the elegance of an earring. This feature is particularly endearing for those without pierced ears who wish to embrace the fashionable, adorned look. With this headband, youthful exuberance meets a timeless sense of style, making it an accessory to cherish and flaunt on various occasions.
The front side of the cat ears is adorned with vibrant sequins and artificial rhinestones, meticulously designed to be durable and offer a delightful sparkle under the sunlight. Each ear is filled with a sponge, lending a 3D and premium texture to the accessory, enhancing its overall appeal. The back side features satin polyester, known for its lustrous sheen and soft, tactile quality. An eye-catching crown, nestled between the cat ears, is meticulously inlaid with artificial rhinestones.

The crown is forged from durable alloy and crystal glass, both anti-corrosive materials, ensuring longevity and sustained beauty. With its robust and versatile color scheme, this headband is a versatile accessory that pairs beautifully with various hair colors, instantly elevating your outfit with a unique and dazzling flair. The headband's outer and inner linings are finely wrapped in high-quality polyester fabric and delicate lace, adding to its exquisite finish.

Attention to detail is evident in the design, with the bottom ends near the ears thoughtfully wrapped to prevent wear and tear on the headband while also protecting ears from potential scratches and friction burns. The headband is designed to comfortably fit around the head, adapting gently to different sizes and shapes. With its combination of style and durability, this headband is not just an accessory but an expression of individuality and elegance.
Suitable for girls aged three and above with both long and short hair. It is ideal for various occasions, including birthdays, holidays, parties, cosplay events, Easter, Halloween, and daily wear. This versatile accessory also makes for a thoughtful gift across multiple occasions.
Love it!
My daughter like the accessories for hair and she love it
Cute and easy to use
Bought these for my 3 & 4 year old grands, and they love them.
Very cute and easy to use.
Great
I really like it and will buy it again to give as a gift to another child.
good value for the money!
Great quality for the price, plenty of colors. Glad she can wear them to school & I don't stress if they got lost. Would absolutely buy again.
Perfect!
Bought these for my daughter and they fit perfectly. She loves them and wants to wear them every day.