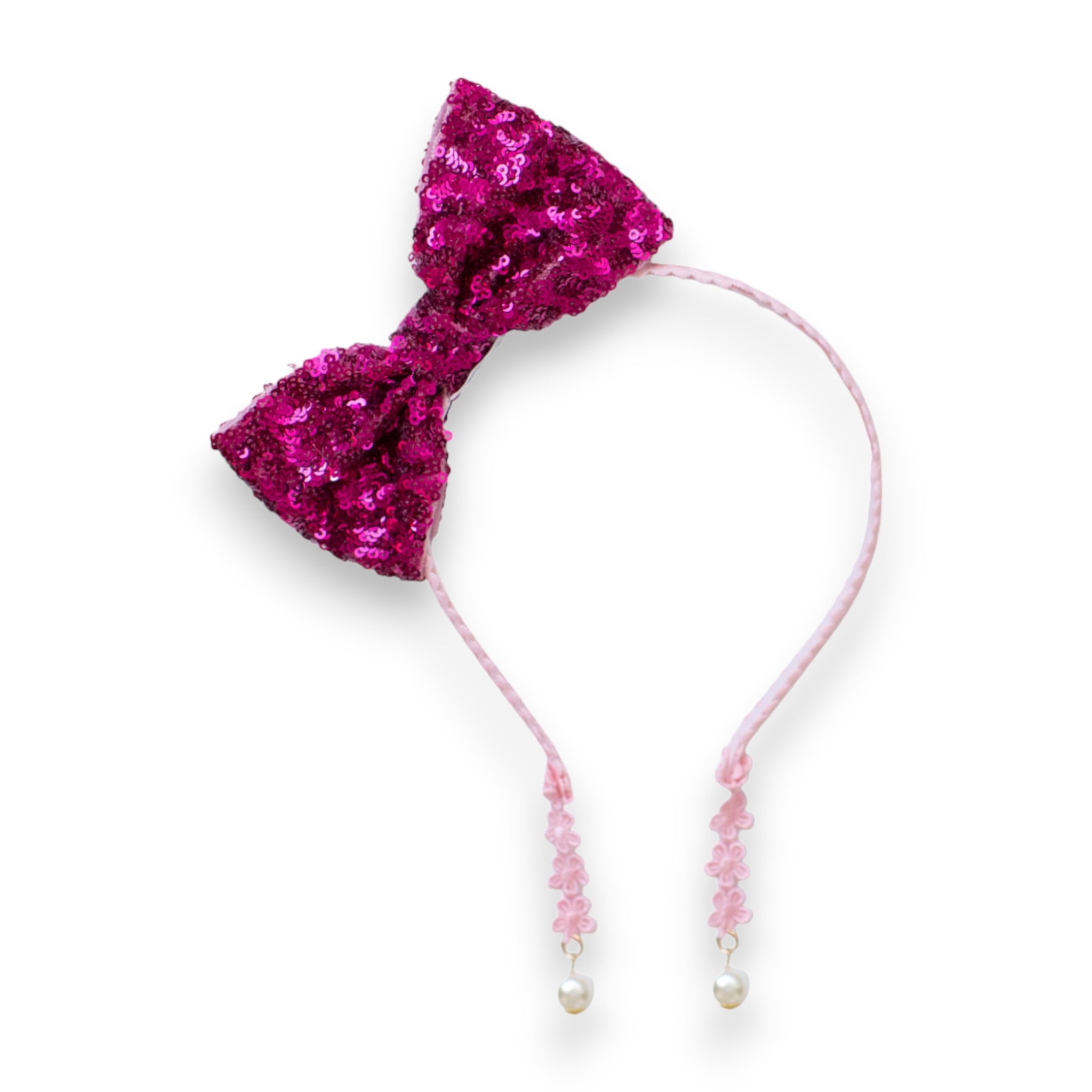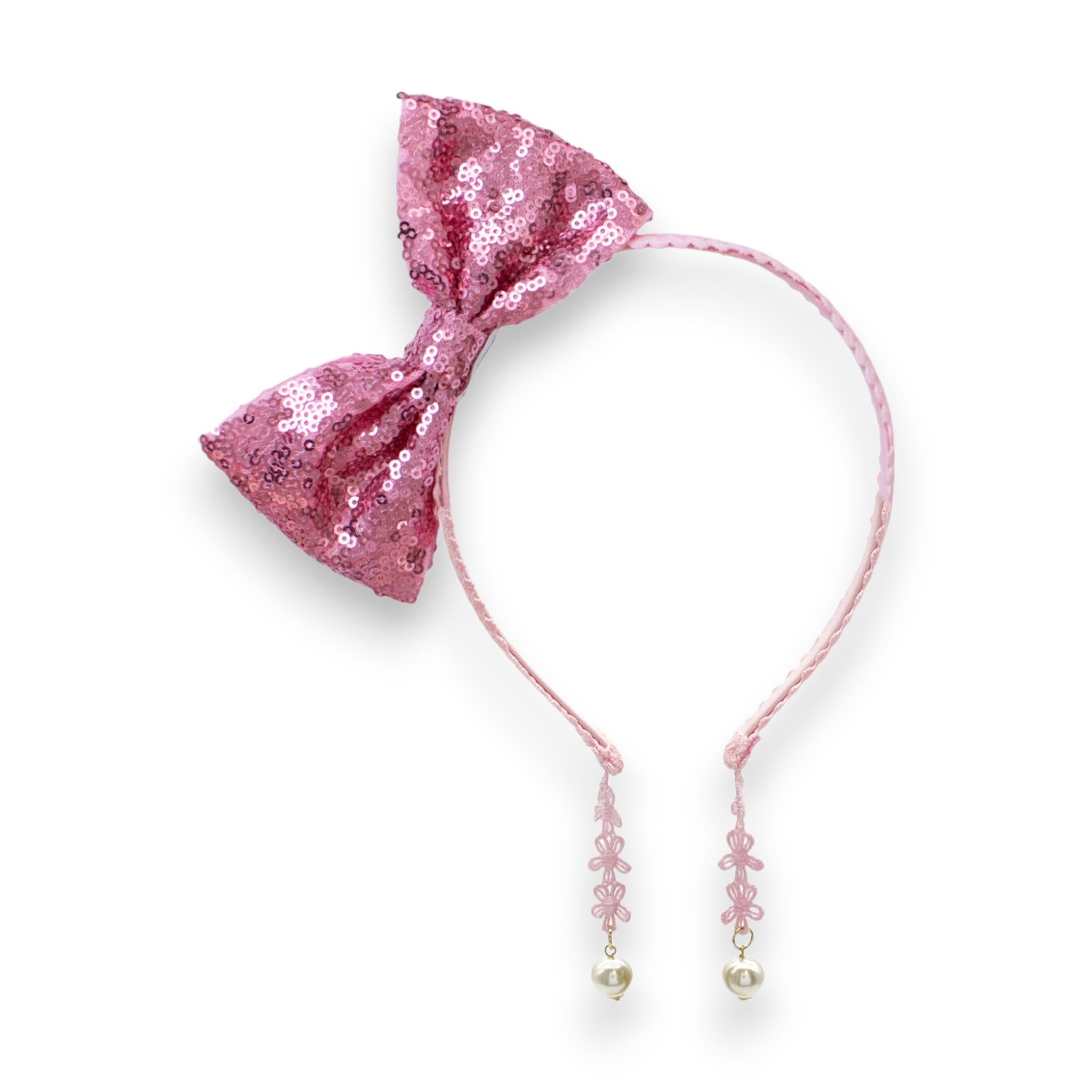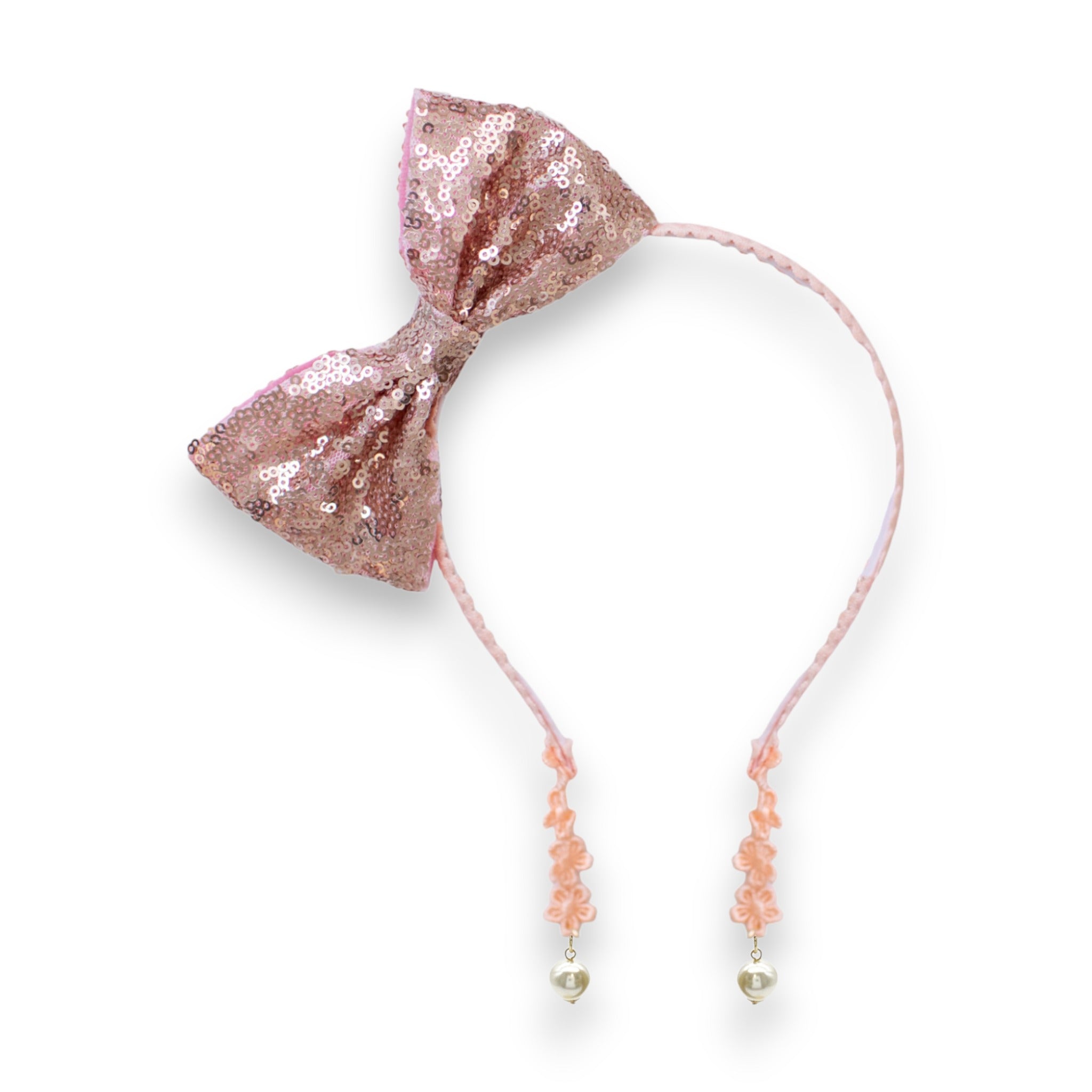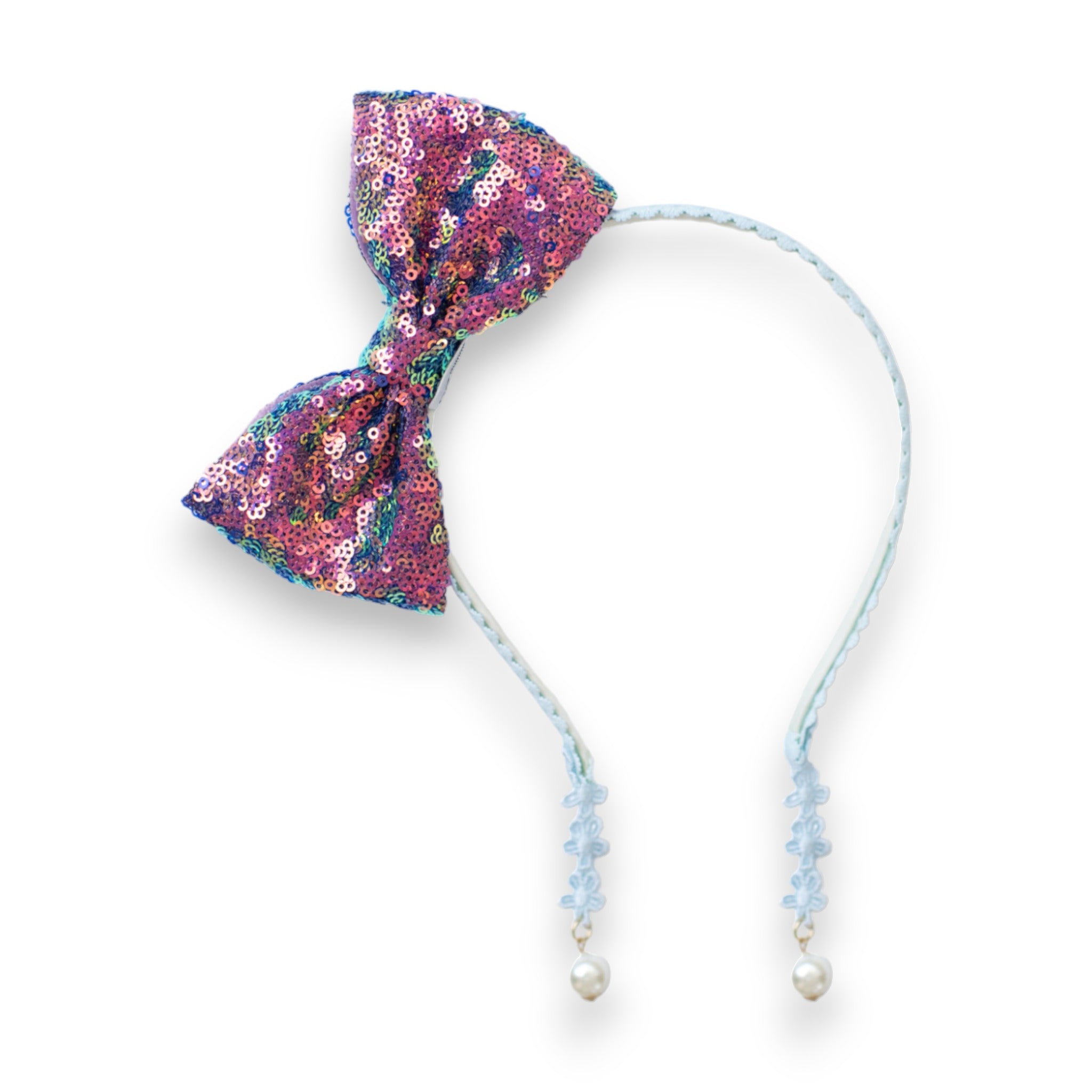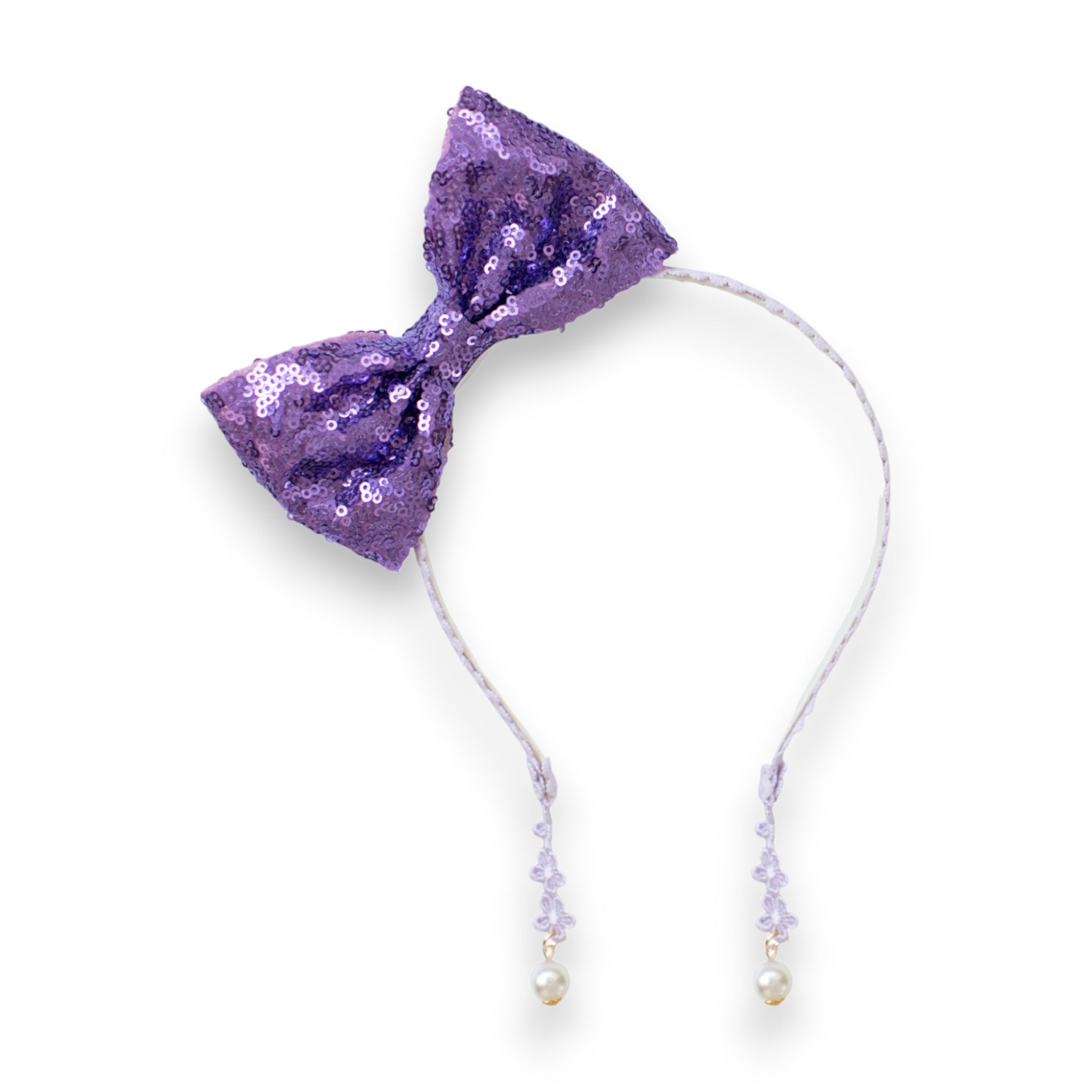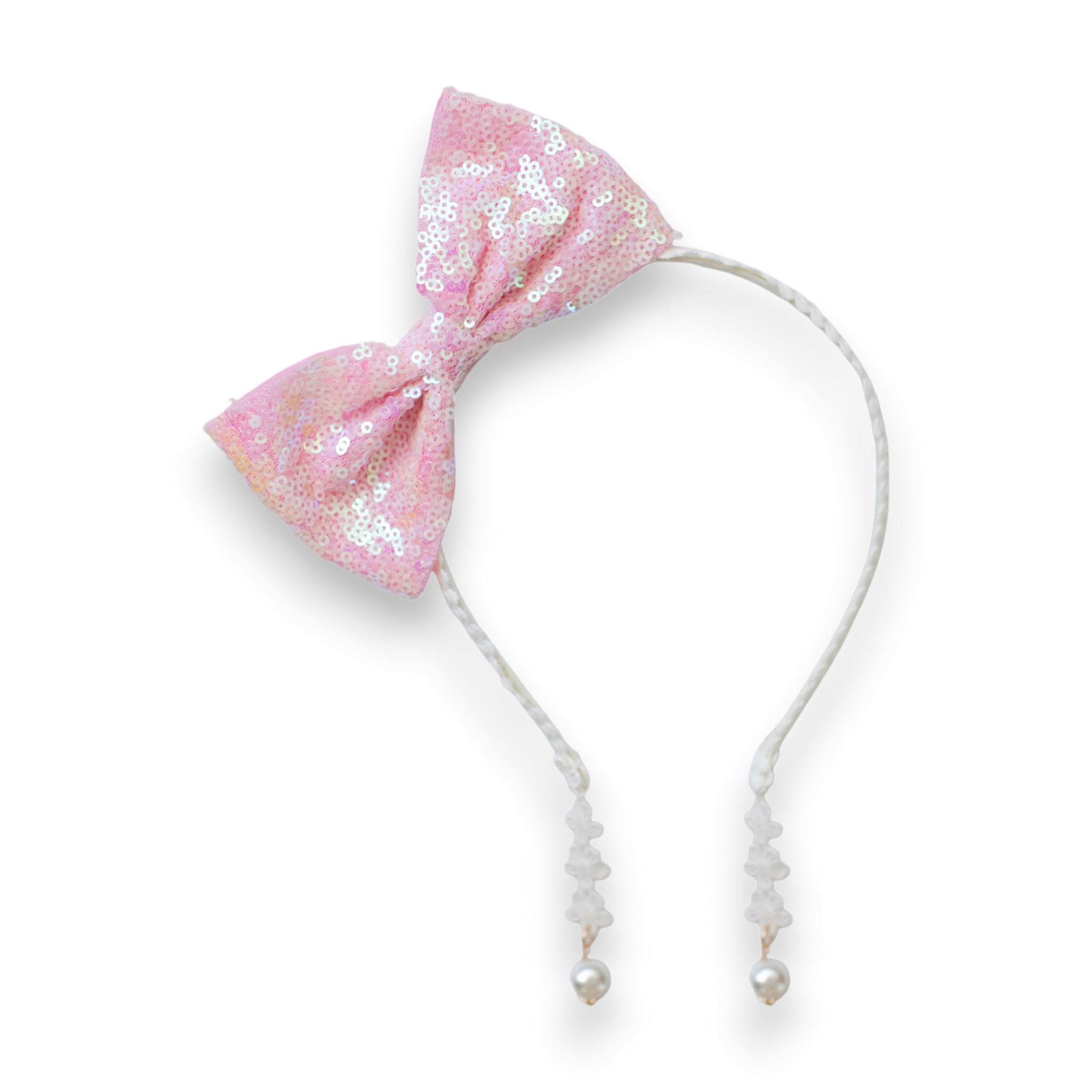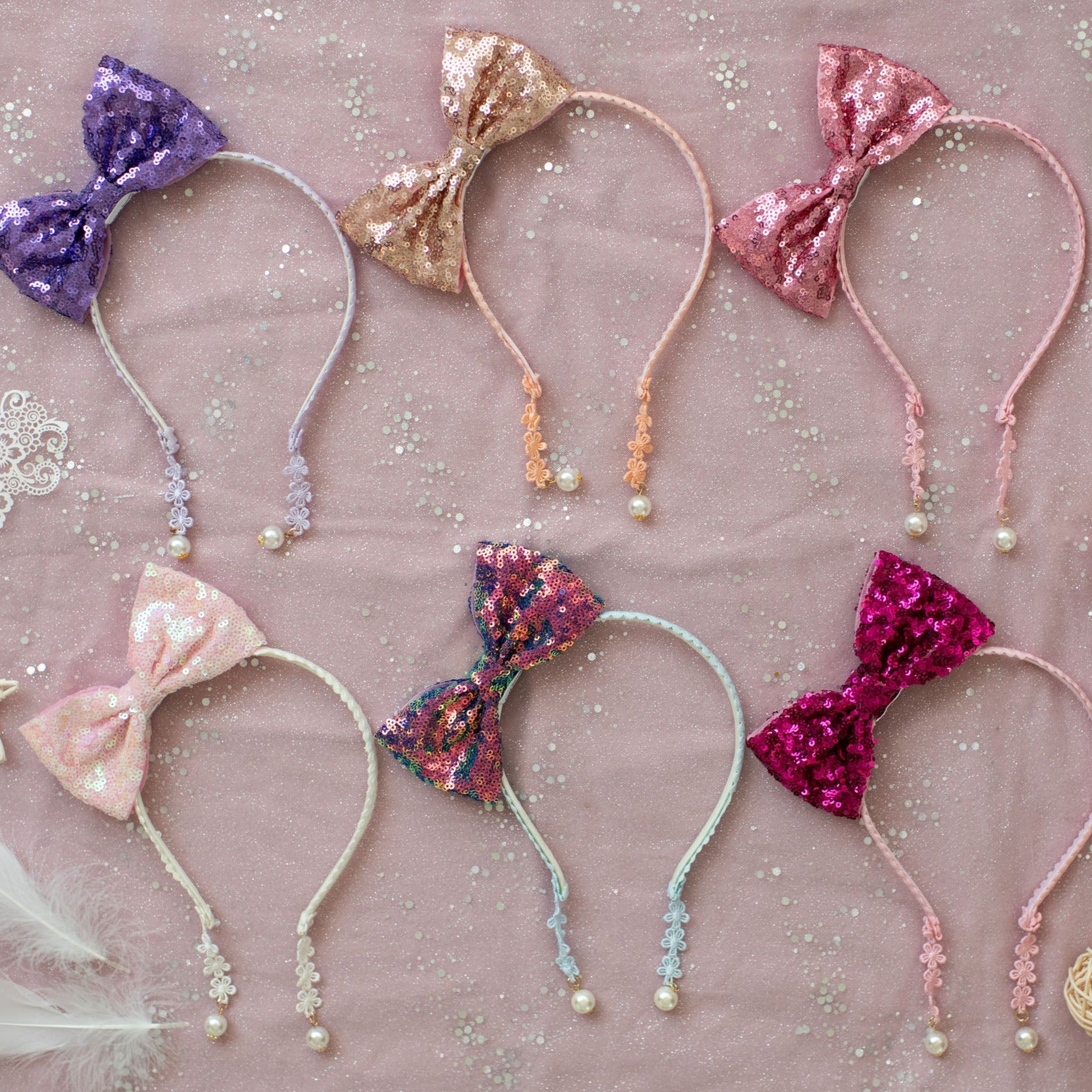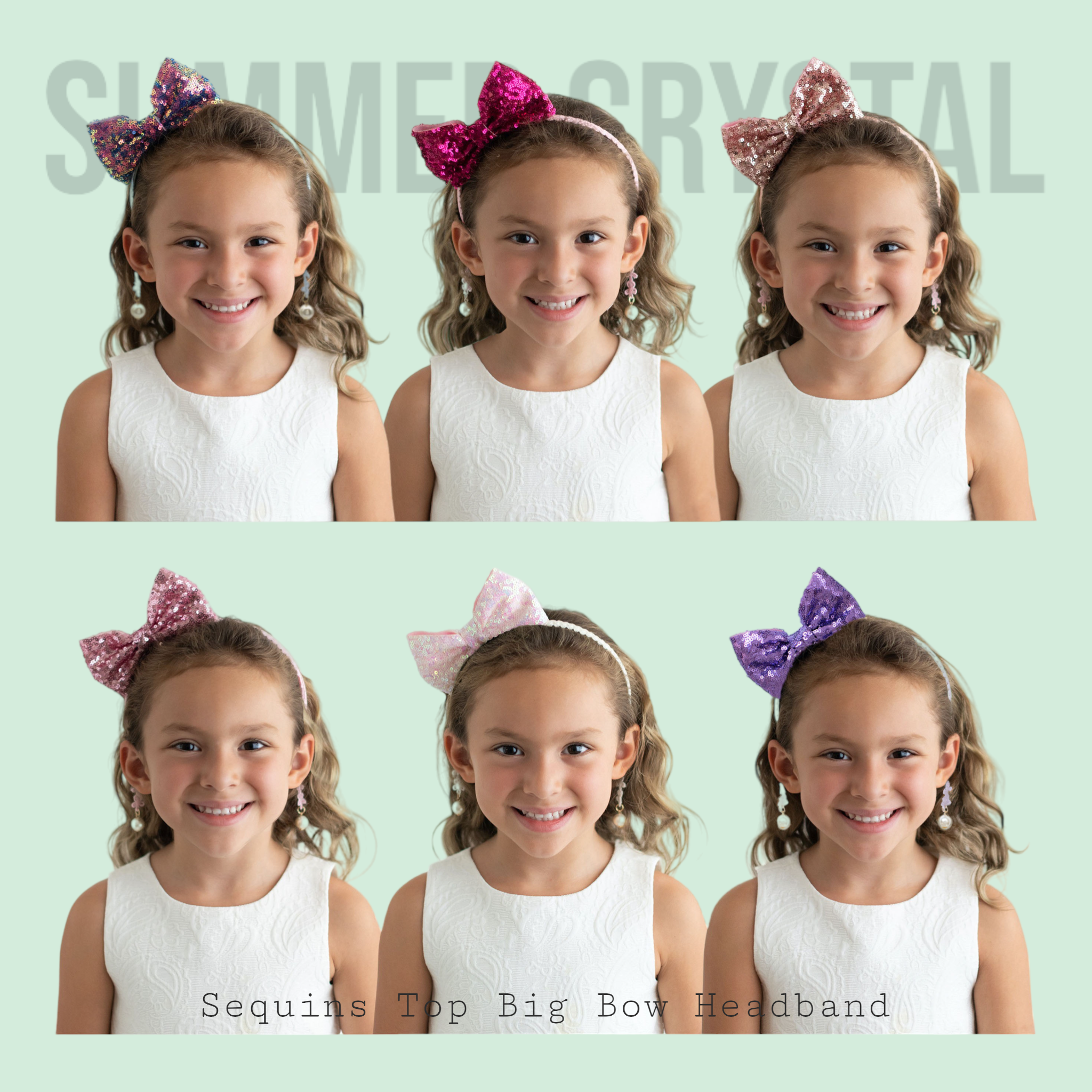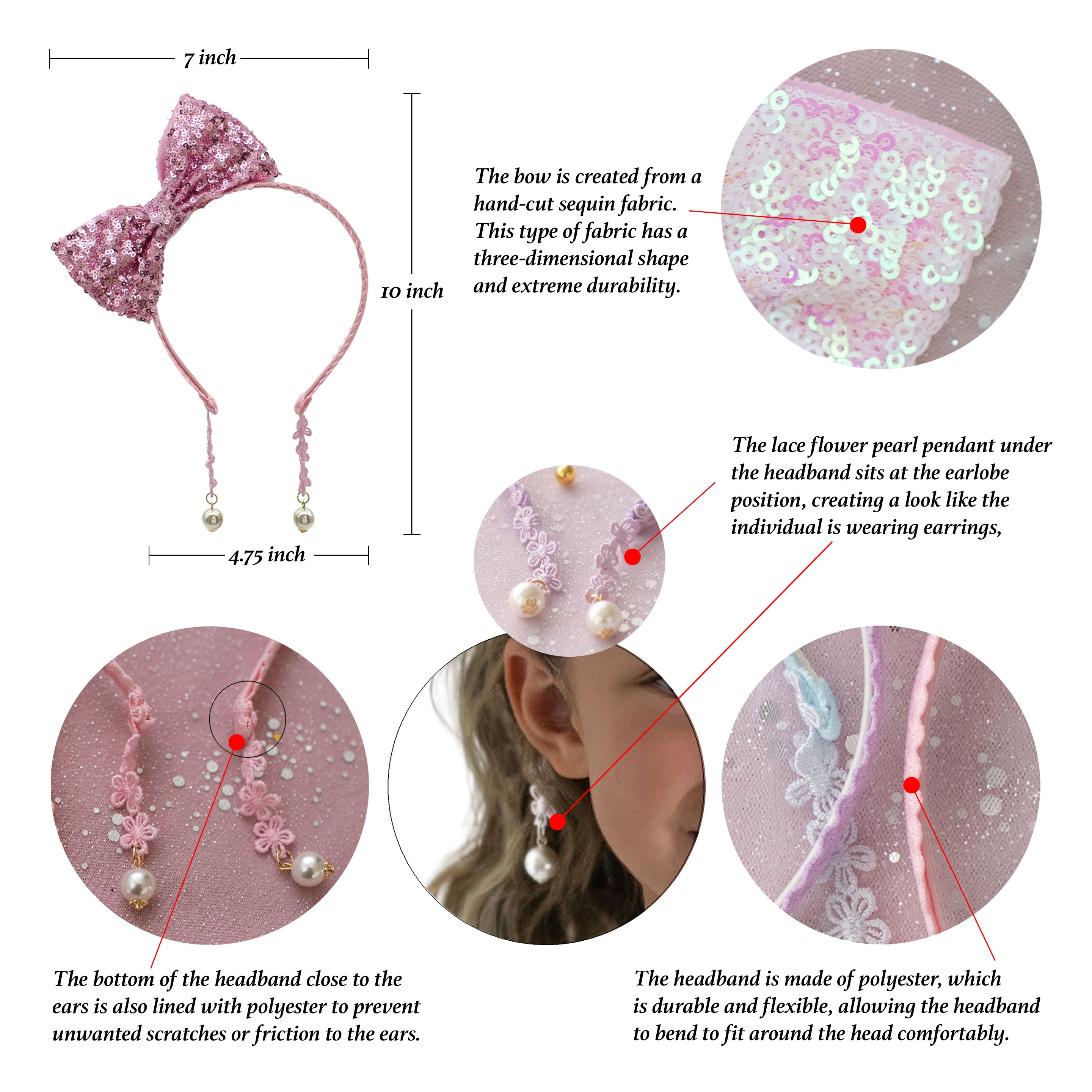 Summer Crystal Sparkling Sequins Bow Headband with Pearl Earring Pendants
---
Share
Introducing our enchanting Sequin Bow Headband, a delightful and unique accessory designed to embrace the vivacity of children and celebrate their unique personalities. This headband boasts an unforgettable color palette that transforms gracefully under the sun's rays, casting a mesmerizing, ever-changing hue that genuinely sets it apart.
Adding a touch of elegance, a delicate lace flower pearl pendant dangles just above the earlobe area, creating a charming illusion of wearing earrings. This feature especially appeals to those without ear piercings, offering a captivating earring-like effect.

Whether paired with a chic ponytail or cascading locks, this headband guarantees to capture attention from every angle. Make a statement with this playful yet sophisticated accessory that encapsulates the essence of youth and individuality.

Headband size: 4.75W x 5.25H Inch; Total size: 7W x 10H Inch

Crafted with precision, the bow is meticulously fashioned from hand-cut sequin fabric, offering a captivating three-dimensional texture and unmatched durability.

Our headband is ingeniously constructed from high-quality polyester, a material known for its remarkable durability and flexibility, ensuring a comfortable and snug fit around the head.

Both the outer and inner surfaces of the headband are expertly enveloped in a layer of polyester, enhancing its longevity and providing excellent slip-resistant properties. Additionally, the lower section of the headband, near the ears, is thoughtfully lined with polyester to prevent any undesirable scratches or friction, ensuring a truly comfortable wear experience.
Suitable for girls aged three and above with both long and short hair. It is ideal for various occasions, including birthdays, holidays, parties, cosplay events, Easter, Halloween, and daily wear. This versatile accessory also makes for a thoughtful gift across multiple occasions.
AWESOME!
Perfect size for a child, or a fun adult! So many colors, no repeats of colors, so you have a perfect match for any outfit, or what ever you want to put on it!
Haarreif mit Schleifen
Tolle Haarreifen mit Schleifen in verschiedenen Farben
Perfect gift!
Great for a gift or for your little princess! These are perfect and great quality.
Cute
I got these for my daughter because she hates for her hair to fall in her face. They're well made and super cute!
Beautiful!
These are great for a picky daughter that likes to mix and match! So many to chose from and I love the quality and price.