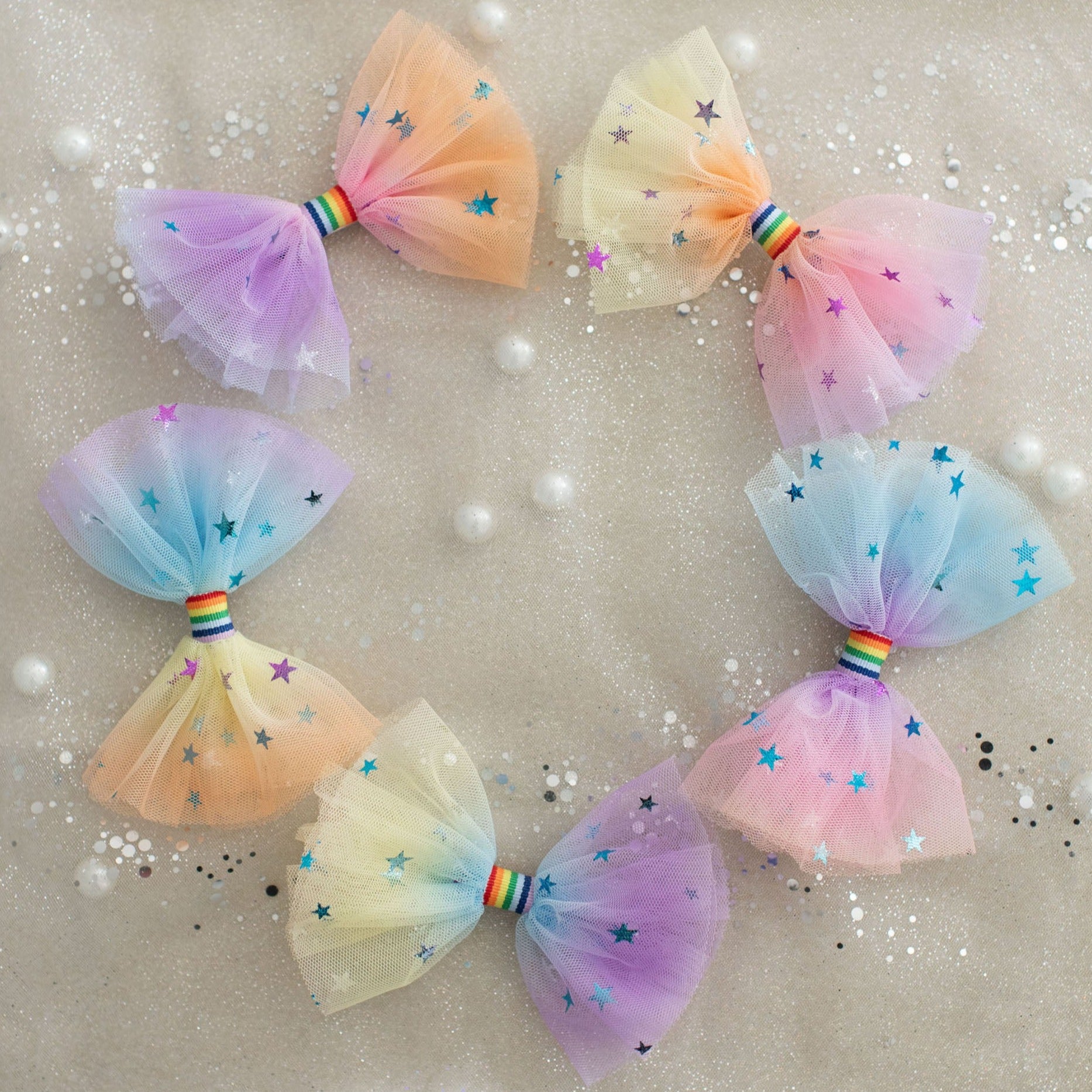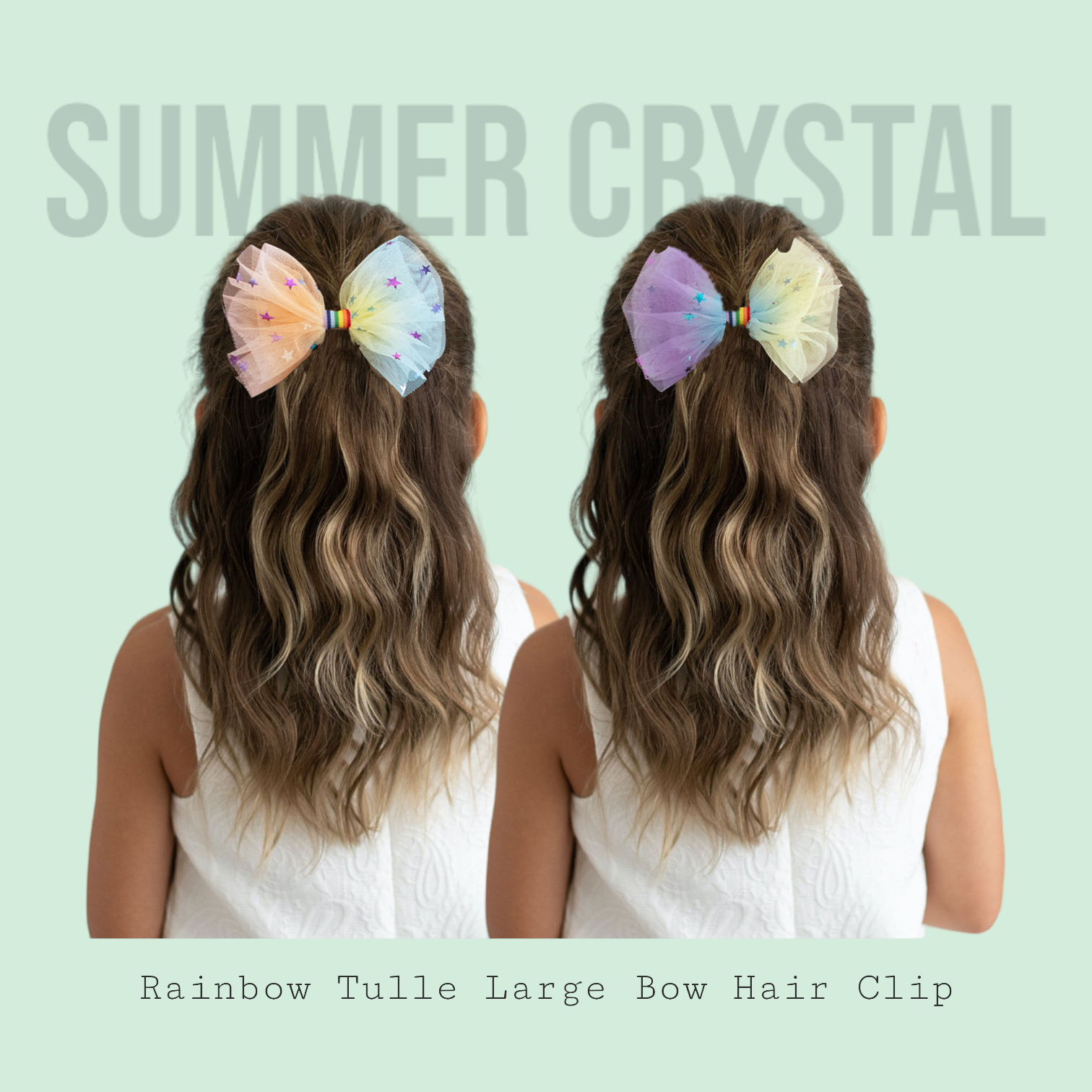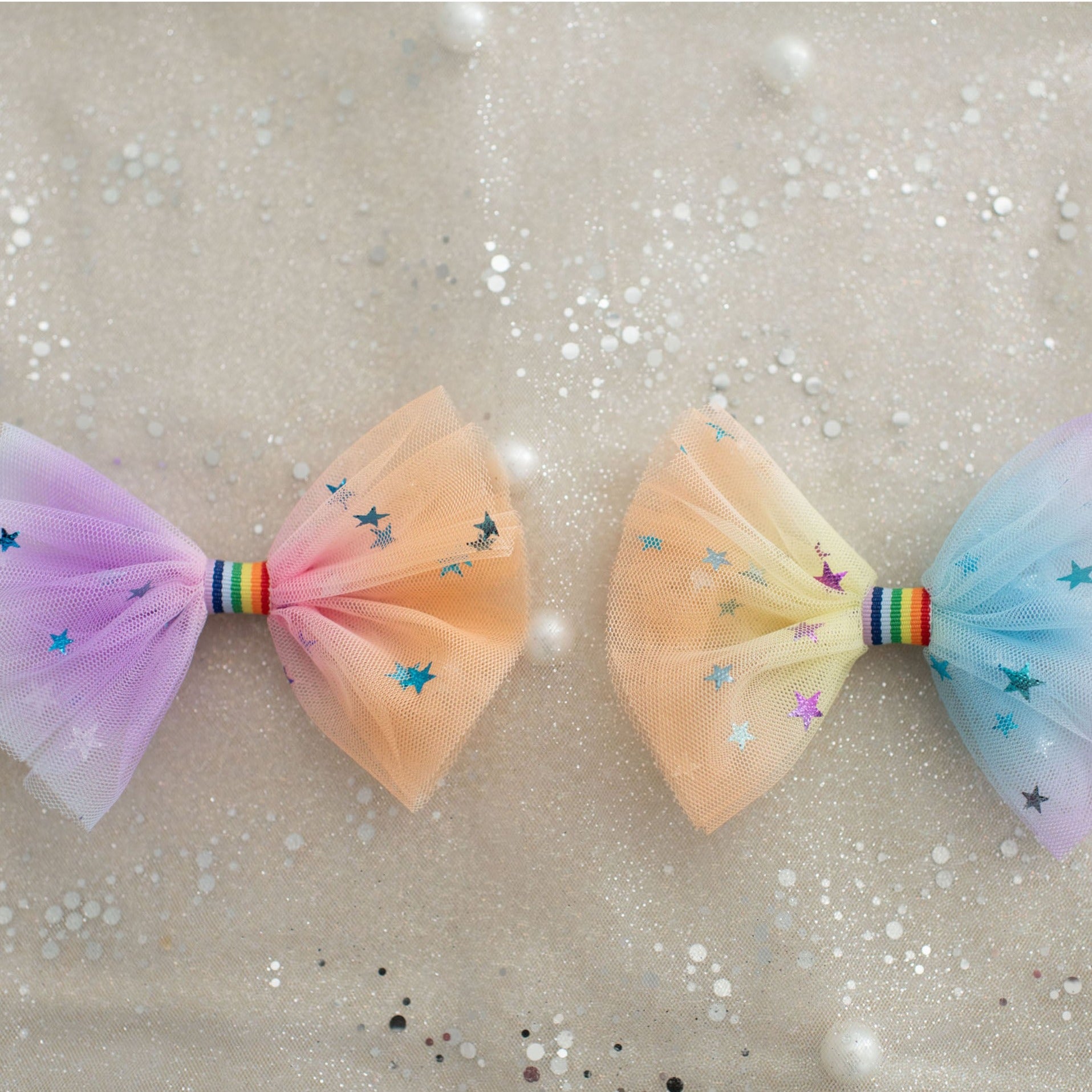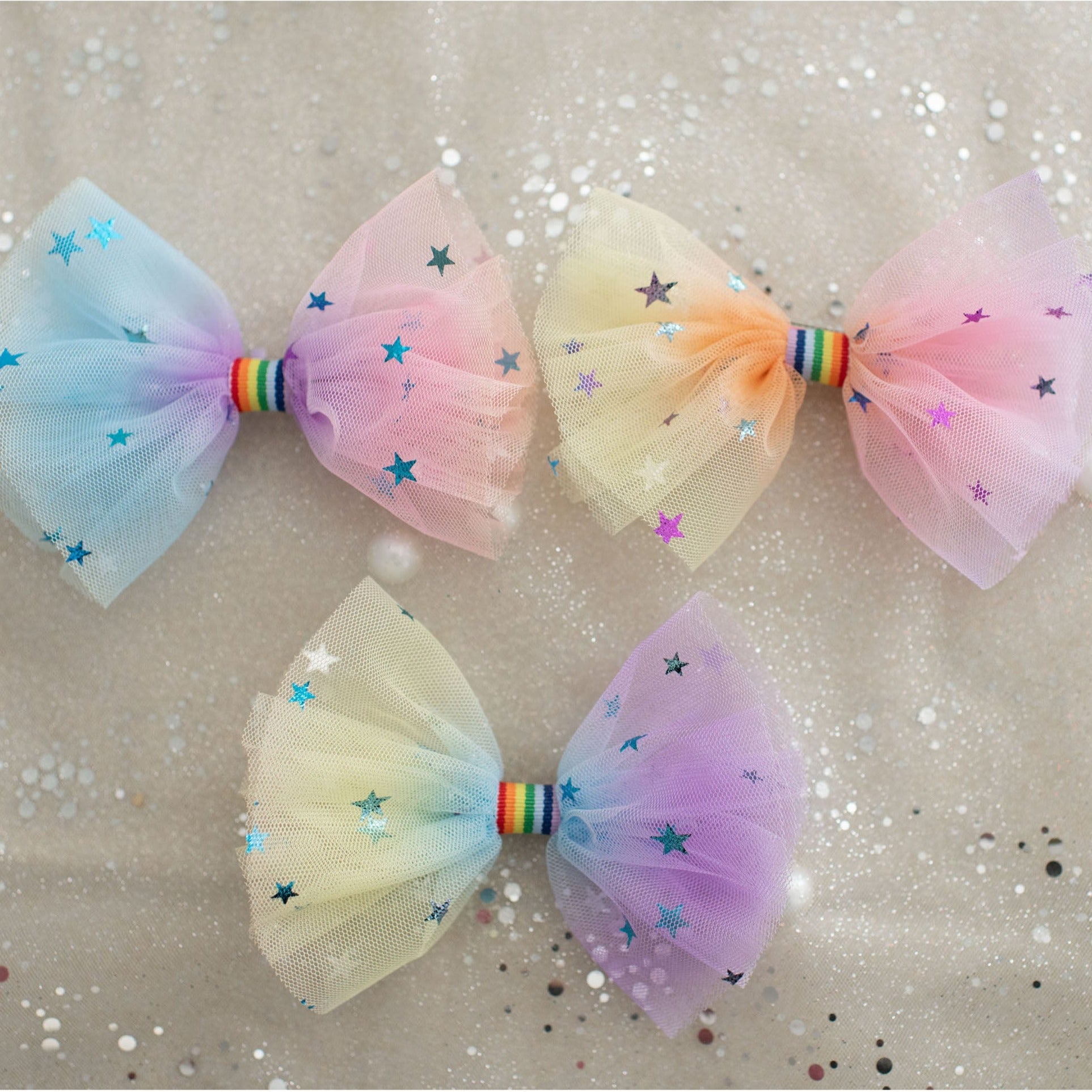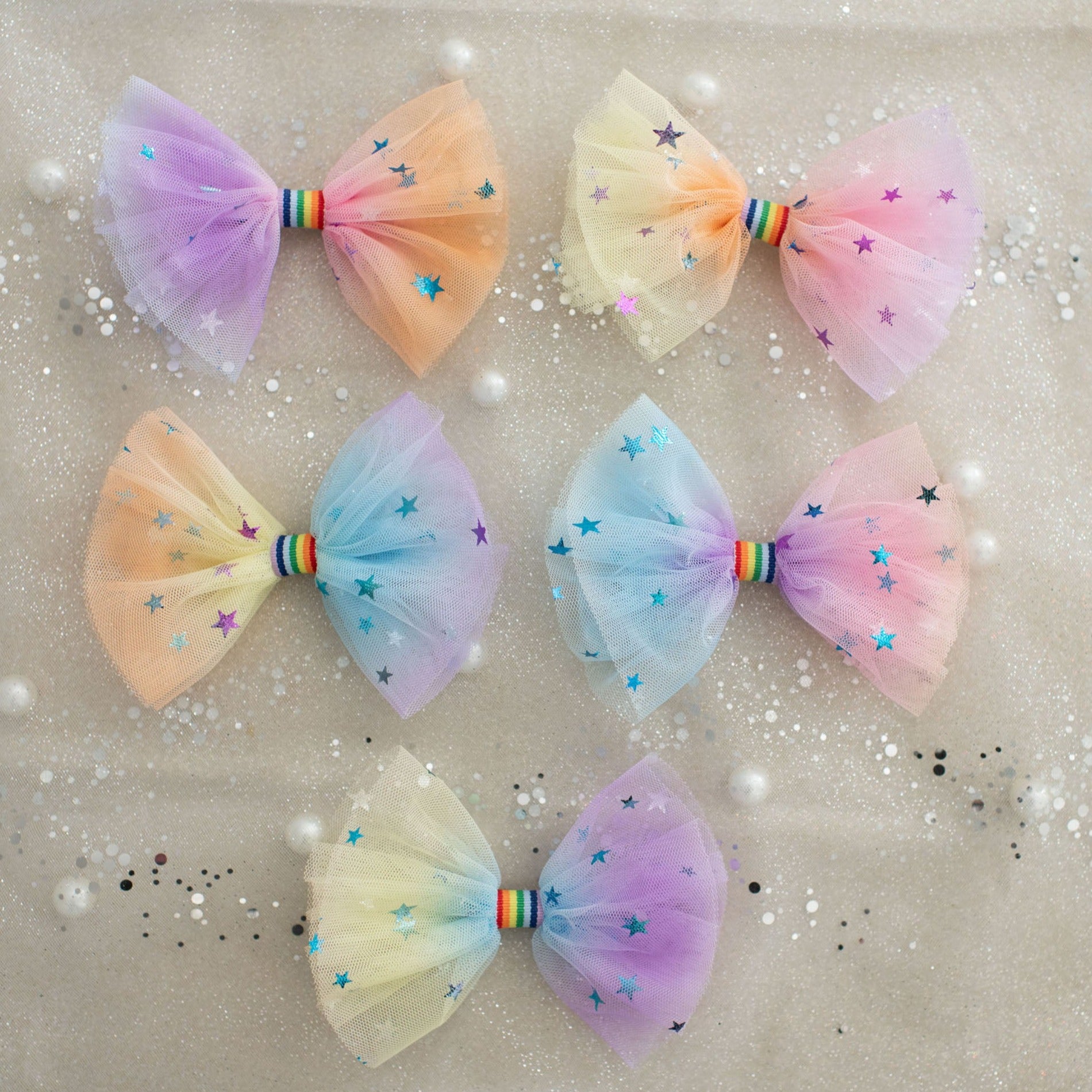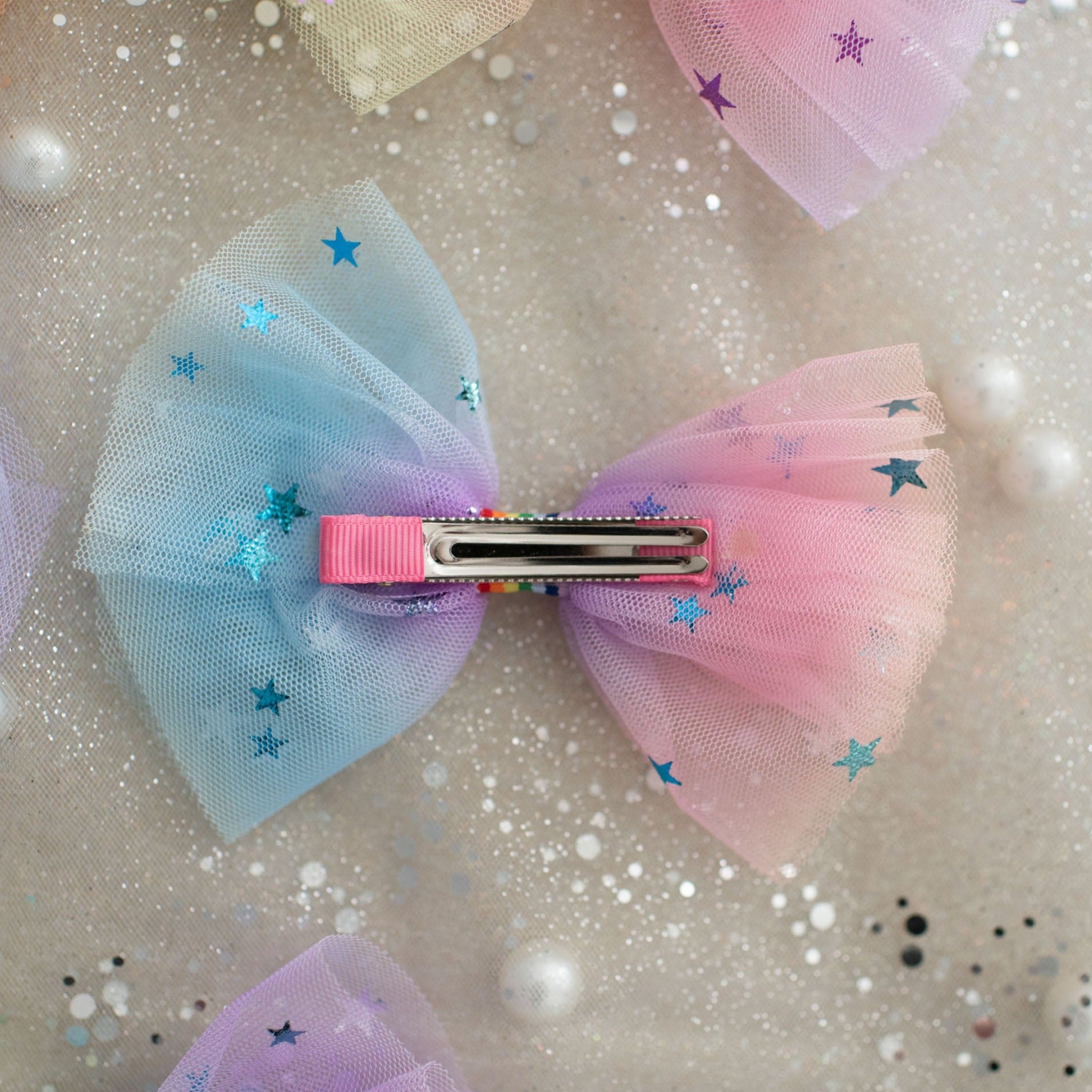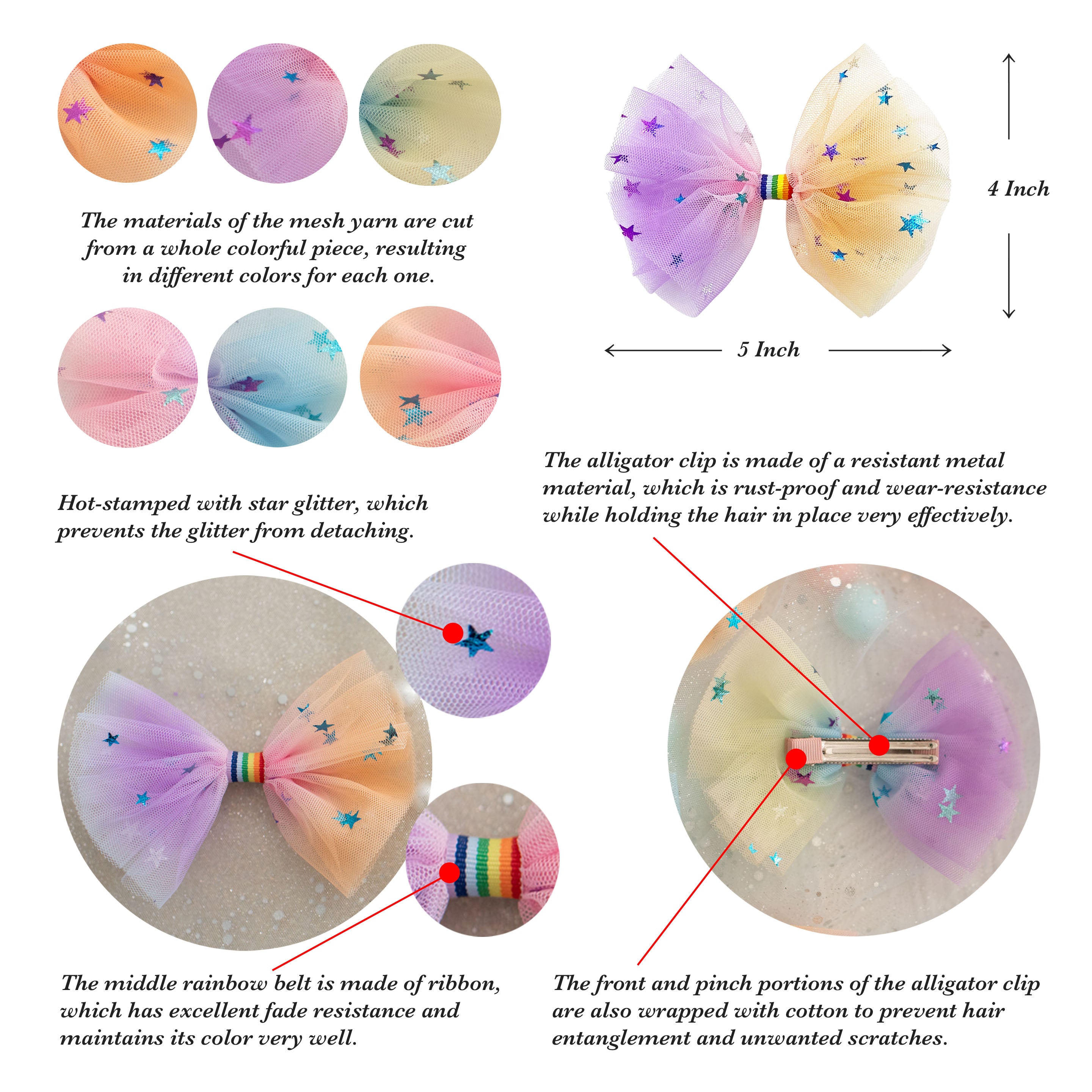 Summer Crystal Rainbow Tulle Large Bow Alligator Hair Clips 5x4 Inch - Pack of 2
---
Share
These dreamy gradient constellation hair clips' overall style highlights children's playful nature and sweetness through vivid colors and charms. This double-layered gradient mesh is significantly more flexible and light than traditional cotton and silk materials. The mesh is decorated with multicolored star glitter giving a fairy-like appearance. With comfort and simplicity, these clips can be worn in various positions, including on the bangs, sides, and back of the head. These clips suit numerous hairstyles and hair consistencies as they are easy to pair and convenient to wear for all occasions.
Perfect for Gifting: Each clip comes in an individual package.

The rainbow gradient bow is made of a mesh yarn, which is light, flexible, and soft to the touch; it is hot-stamped with star glitter, which prevents the glitter from detaching. The materials of the mesh yarn are cut from a whole colorful piece, resulting in different colors for each one.

The front and pinch portions of the alligator clip are also wrapped with cotton to prevent hair entanglement and unwanted scratches.; the middle rainbow belt is made of ribbon, which has excellent fade resistance and maintains its color very well.

The alligator clip is made of a resistant metal material, which is rust-proof and wear-resistance while holding the hair in place very effectively.
Suitable for girls aged three and above, as well as women with both long and short hair. Ideal for a wide range of occasions including birthdays, holidays, parties, cosplay events, Easter, Halloween, daily wear, and more. This versatile accessory also makes for a thoughtful gift across multiple occasions.