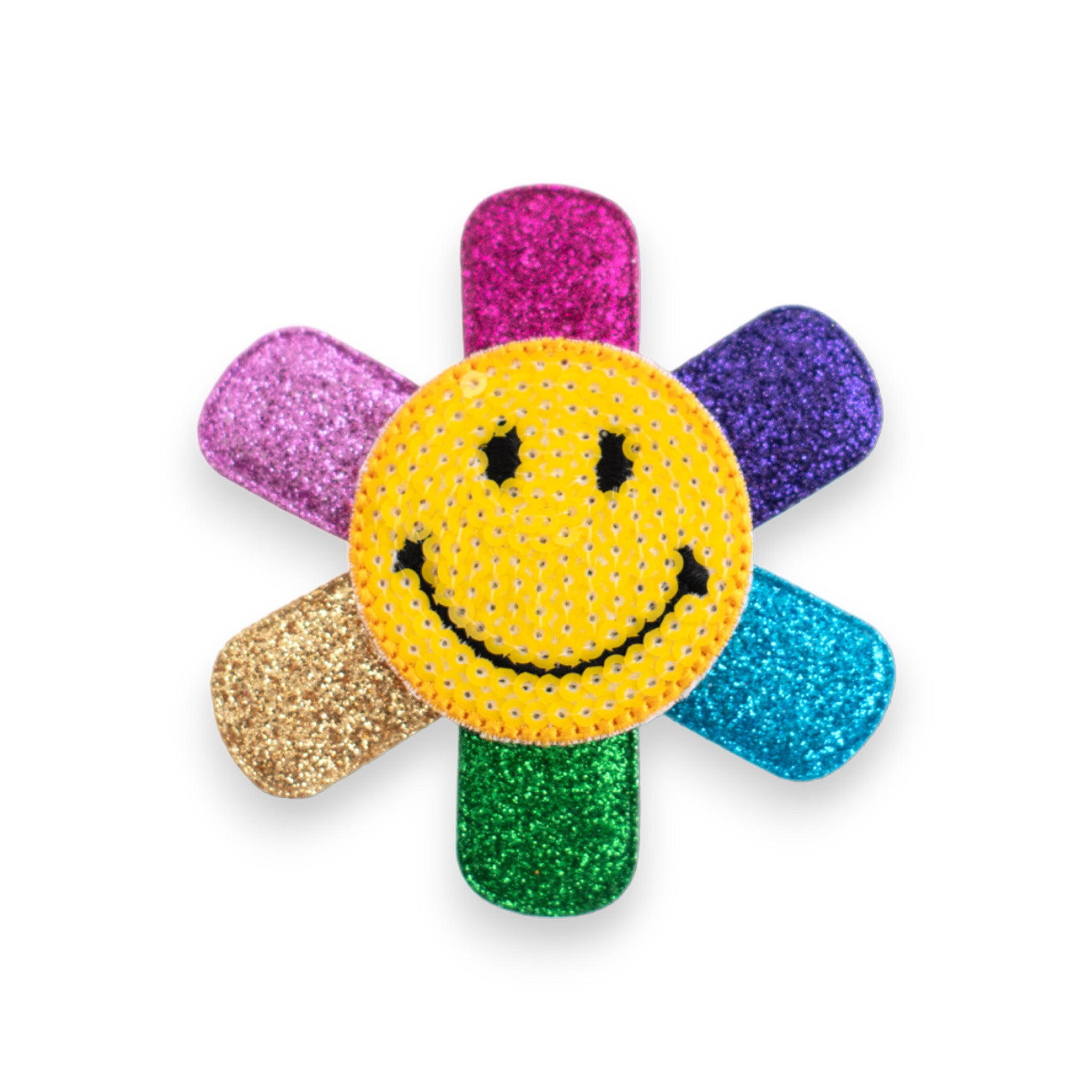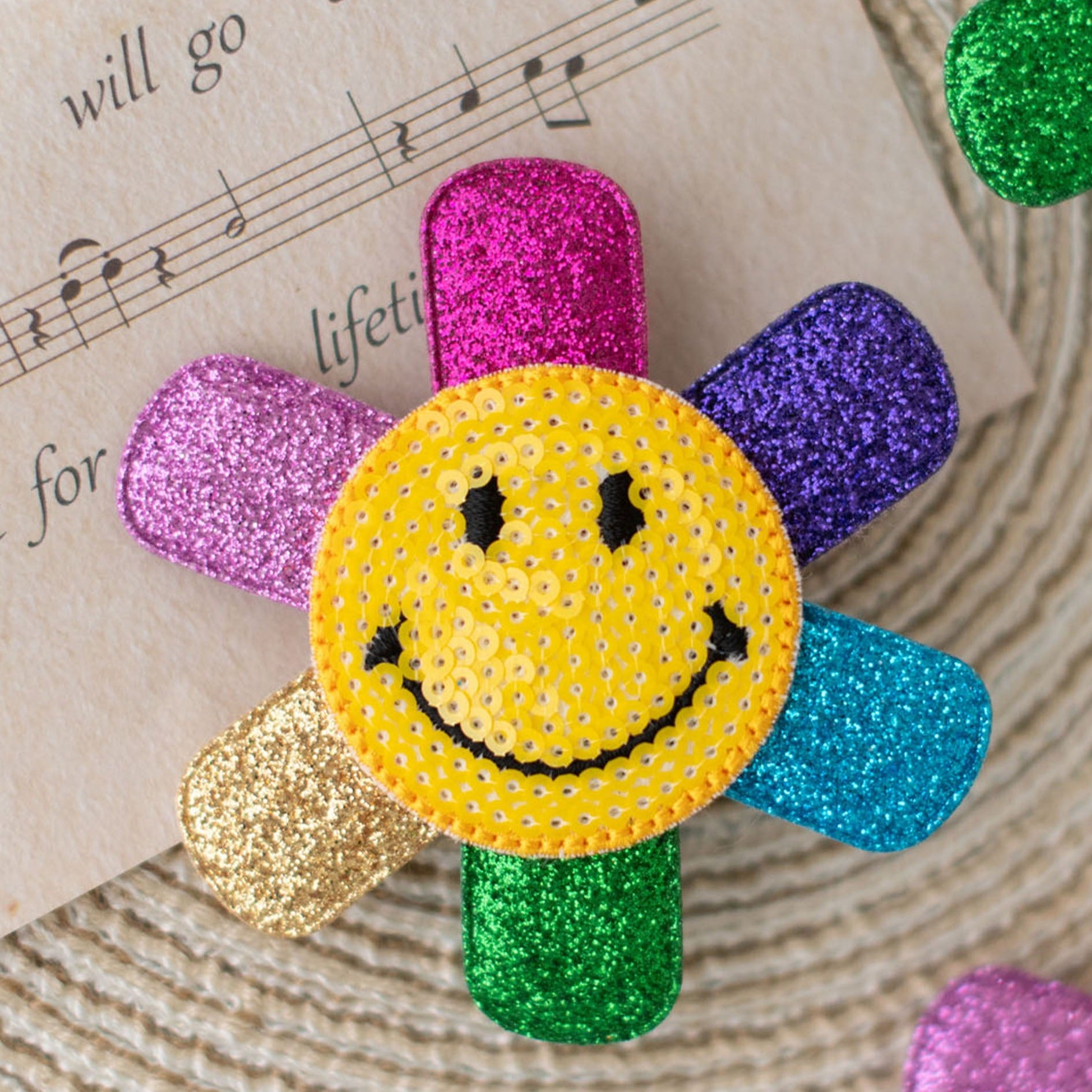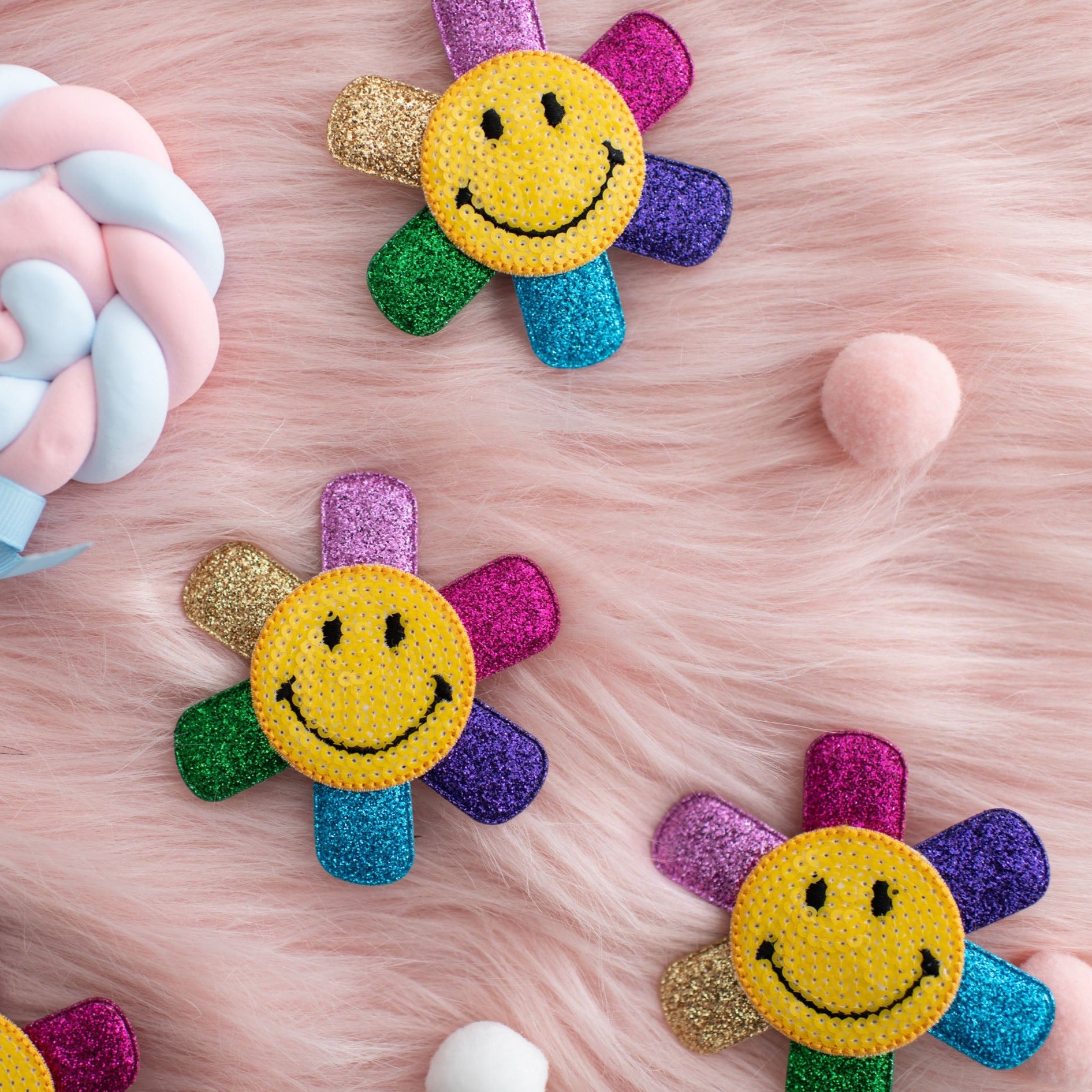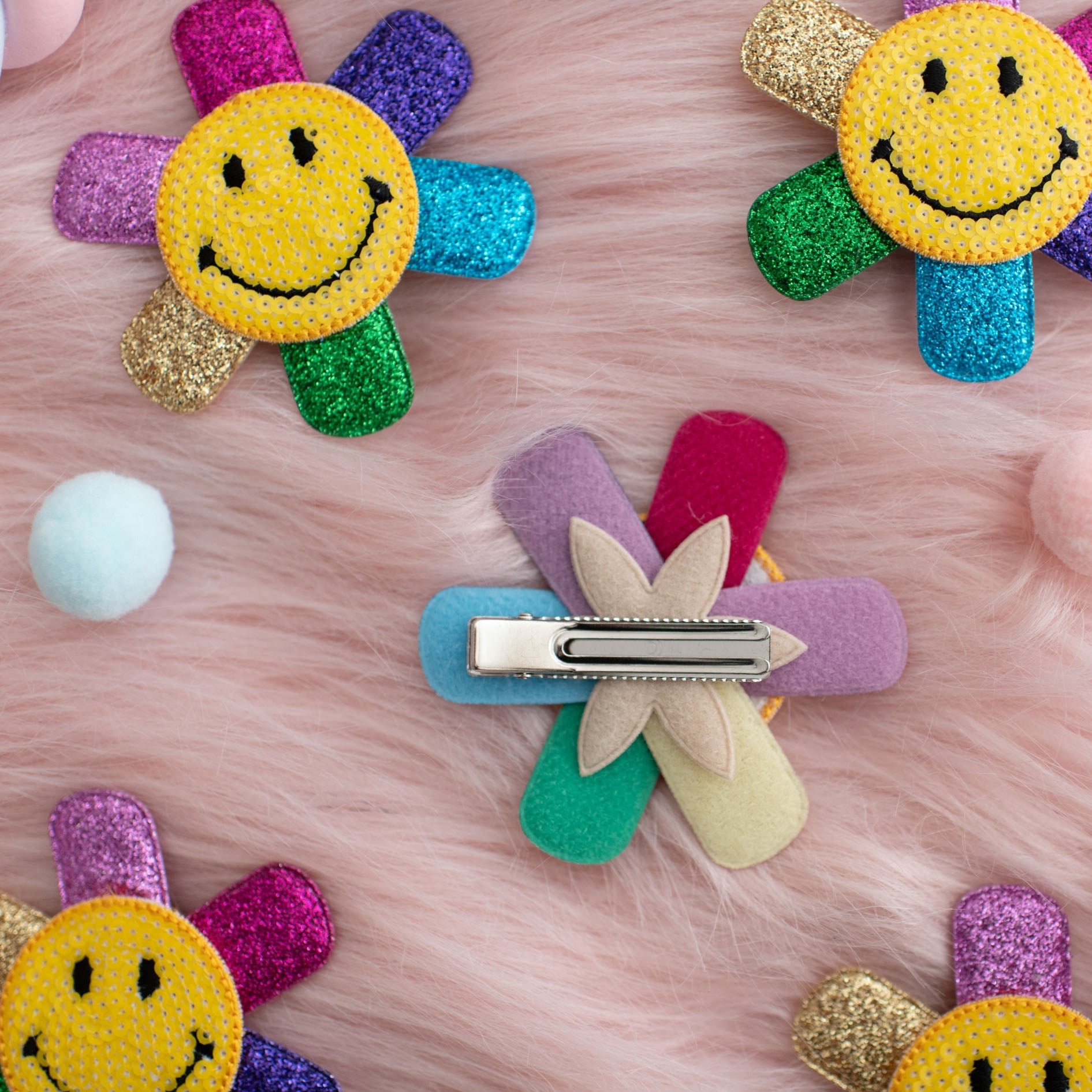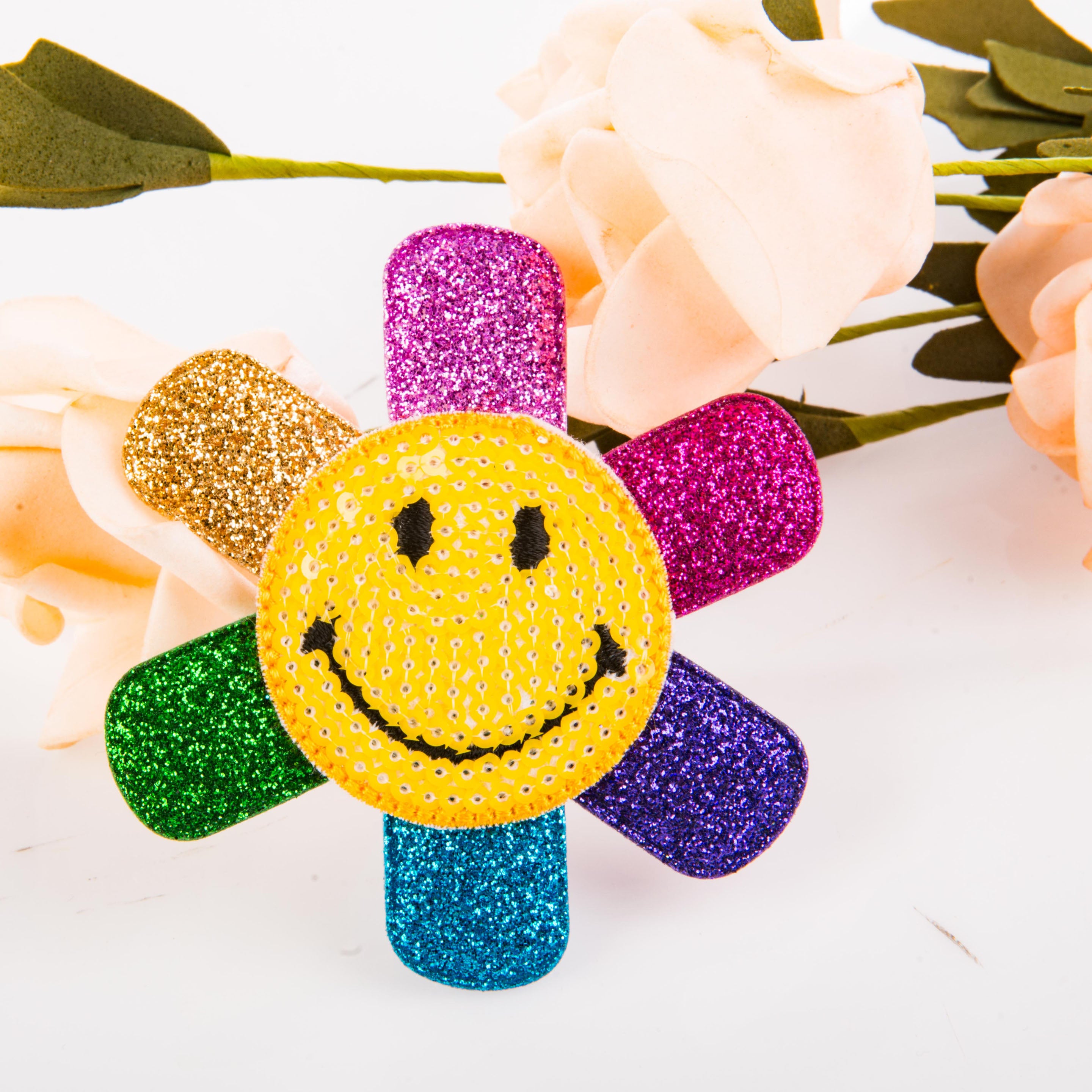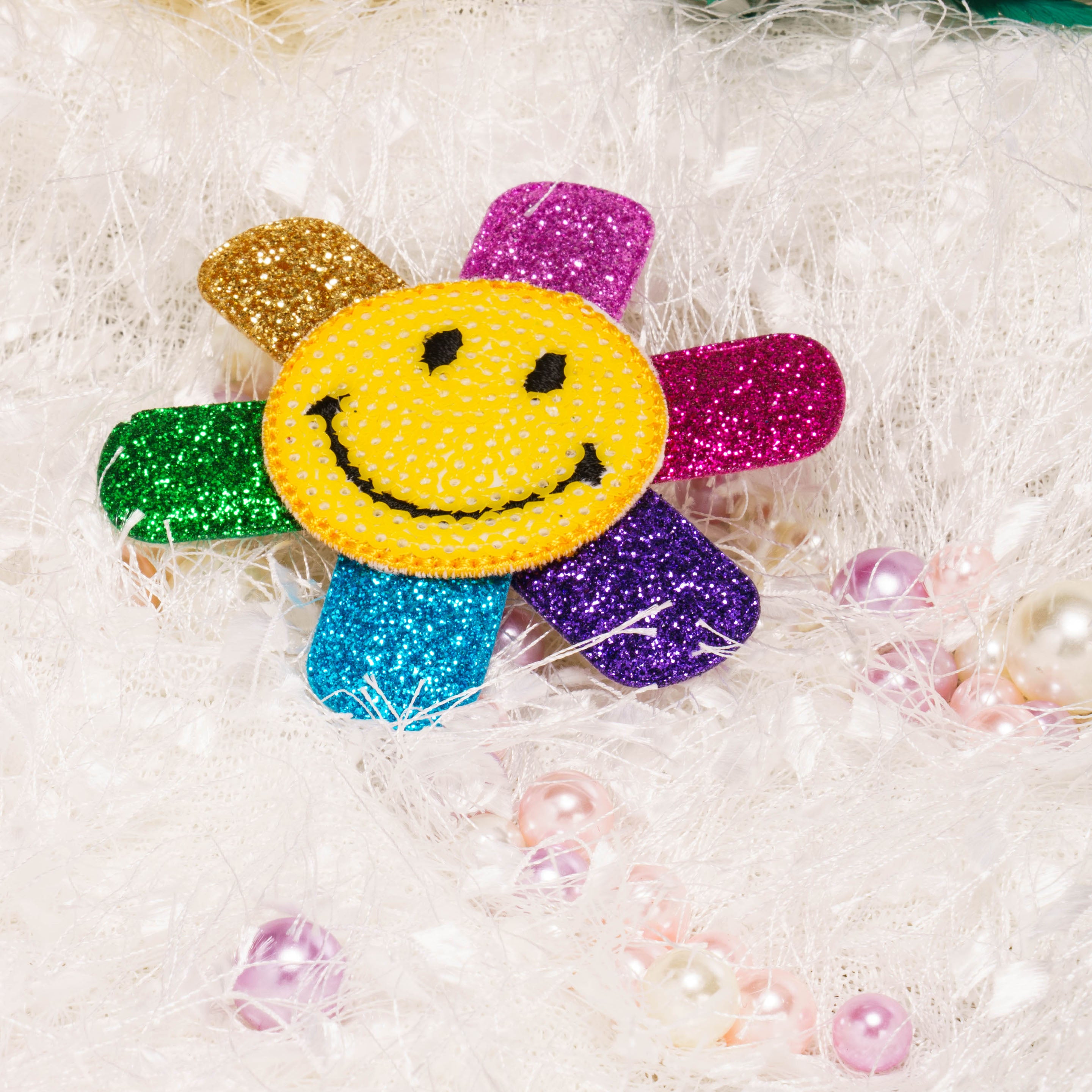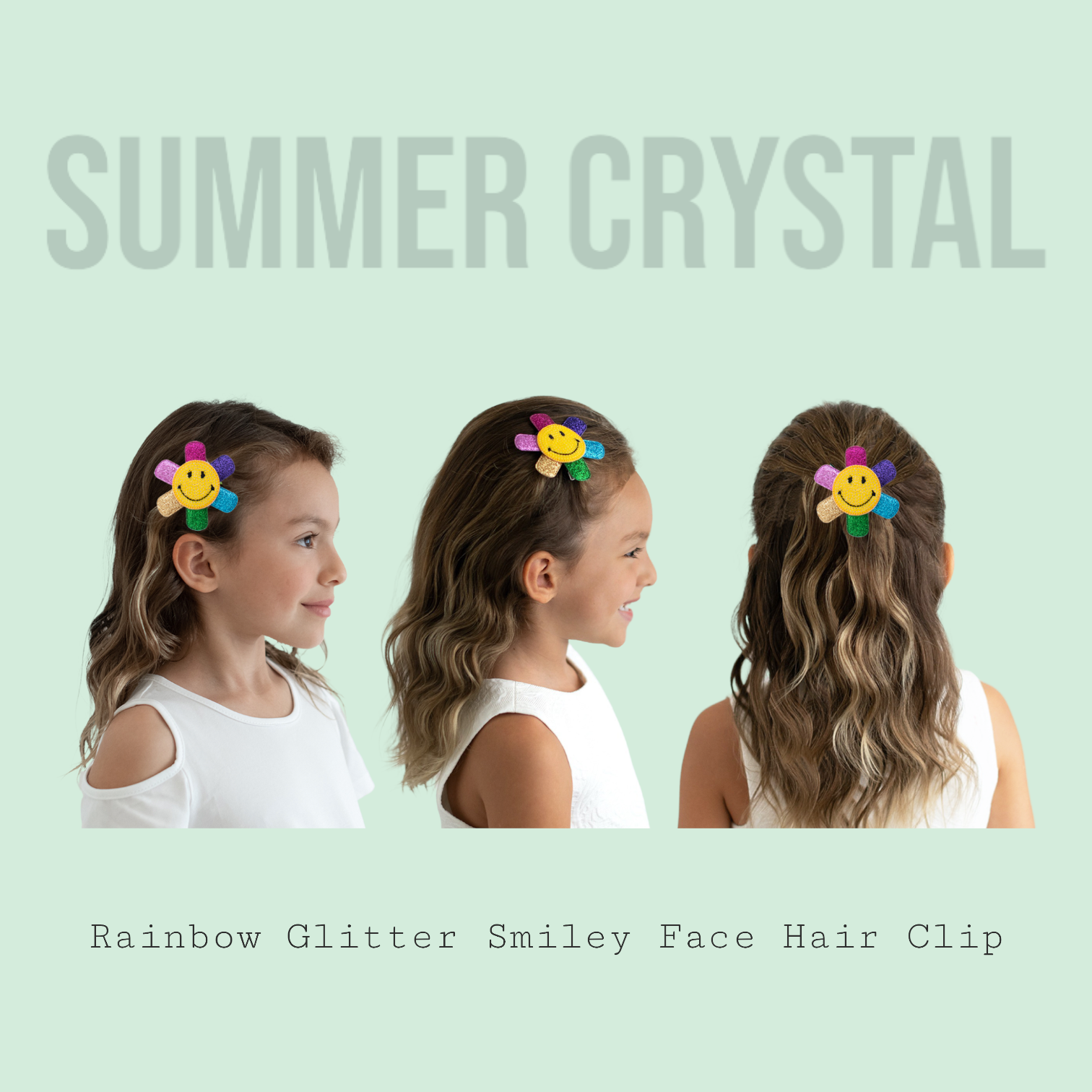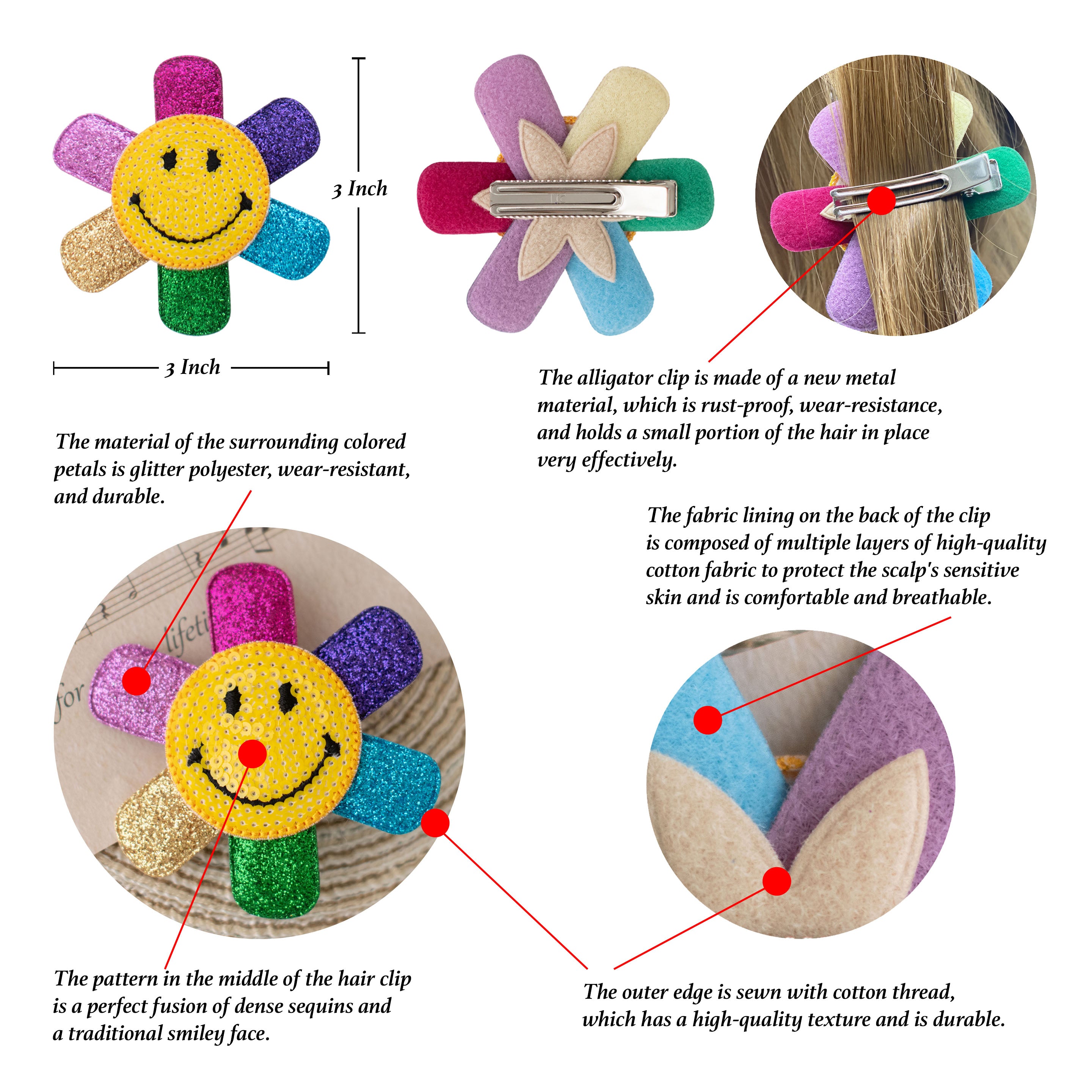 Summer Crystal Rainbow Glitter Smiley Face Hair Clip
---
Share
These hair clips effortlessly embody a style that accentuates the sweet and playful attributes cherished by individuals of all ages, from children to adults. Whether employed as a ponytail clip or adorning the top or side of the hair, their design remains simple, convenient, and exceptionally comfortable, injecting a vibrant burst of color into your chosen hairstyle. Tailored to suit both the young and the young at heart, this clip is a guaranteed show-stopper in any public setting.
The central pattern of the hair clip seamlessly merges dense sequins with a classic smiley face, creating a harmonious fusion; the surrounding petals are crafted from glitter polyester, ensuring wear resistance and durability.

The clip's back features a fabric lining composed of multiple layers of high-quality cotton, protecting the scalp's sensitive skin. It offers comfort and breathability, while the outer edge is skillfully sewn with durable cotton thread, imparting a high-quality texture.

For added durability, the alligator clip is constructed from a cutting-edge metal material that is rust-proof and wear-resistant. It effectively secures a small portion of hair in place, combining functionality with a stylish design.
Suitable for girls aged three and above with both long and short hair. It is ideal for various occasions, including birthdays, holidays, parties, cosplay events, Easter, Halloween, and daily wear. This versatile accessory also makes for a thoughtful gift across multiple occasions.
Durable for a good price!
Absolutely love these. If I could give more then 5 stars I would. Fantastic price. Great quality. My daughter loves them as well. Thank you so much.
Perfect size!
So many bright colors! Great product for the price. Well made.
Very nice.
These are so cute! Love them! Very pretty!
Beautiful!
They are well made! Love the colors. Beautiful!
Good quality
They're adorable, and are very good quality.