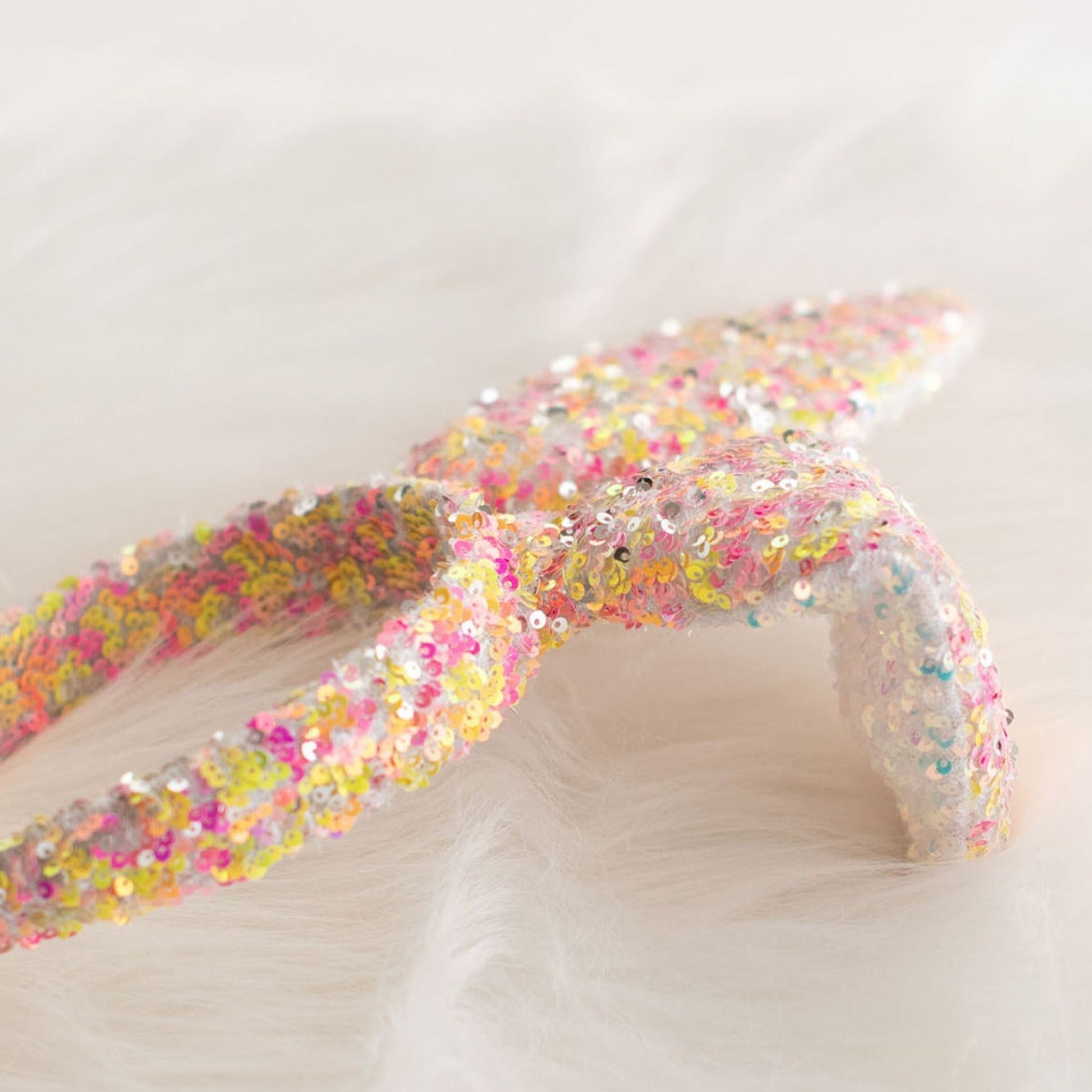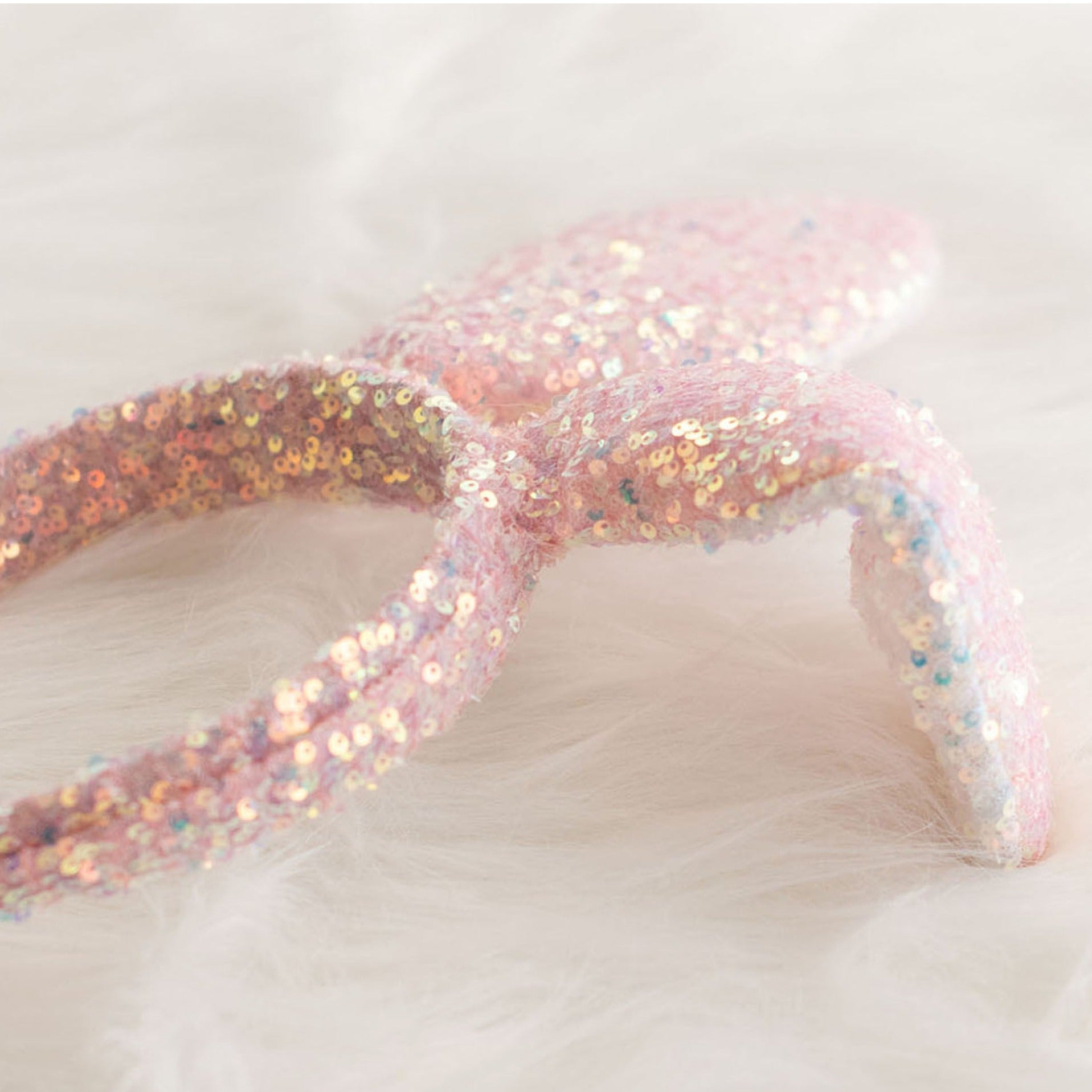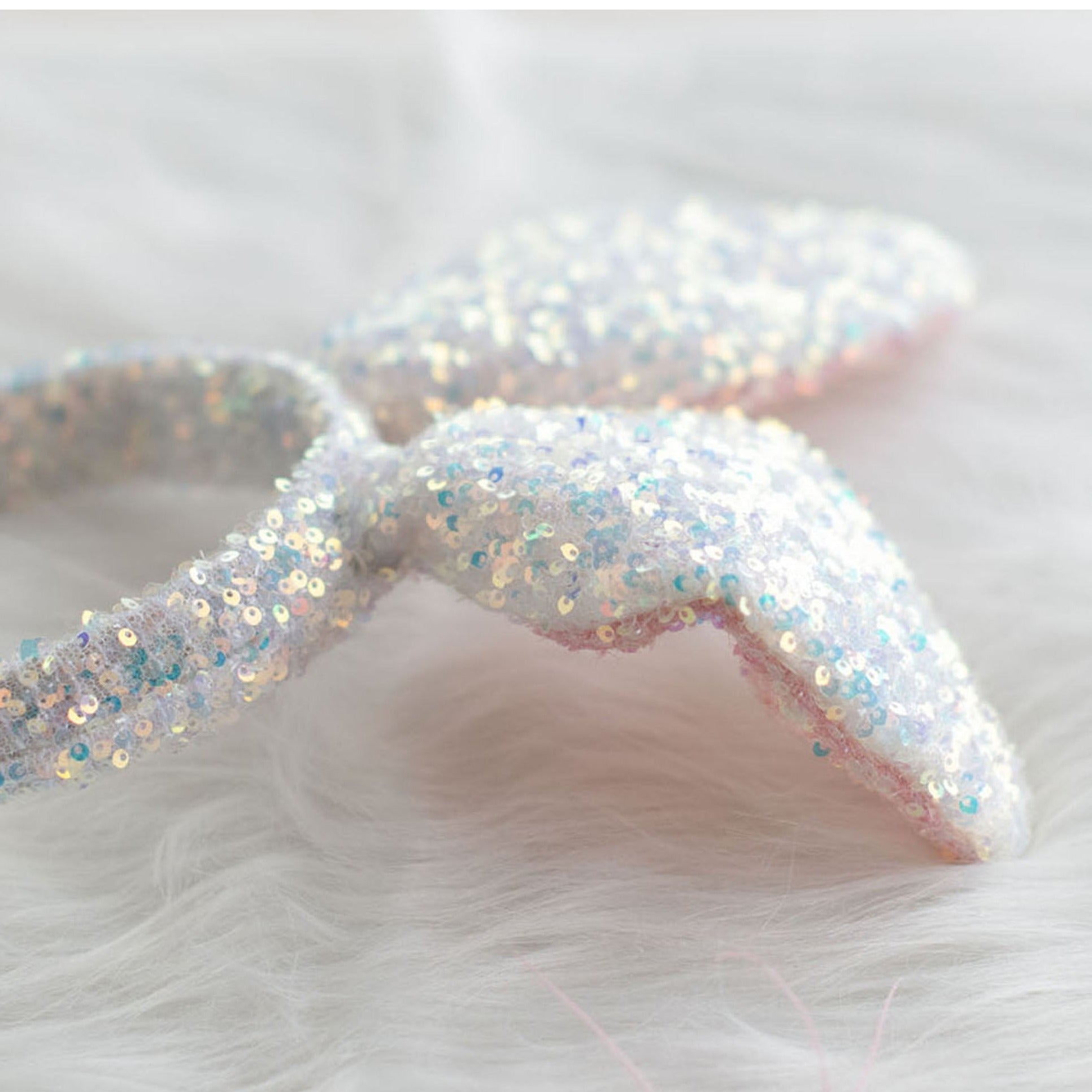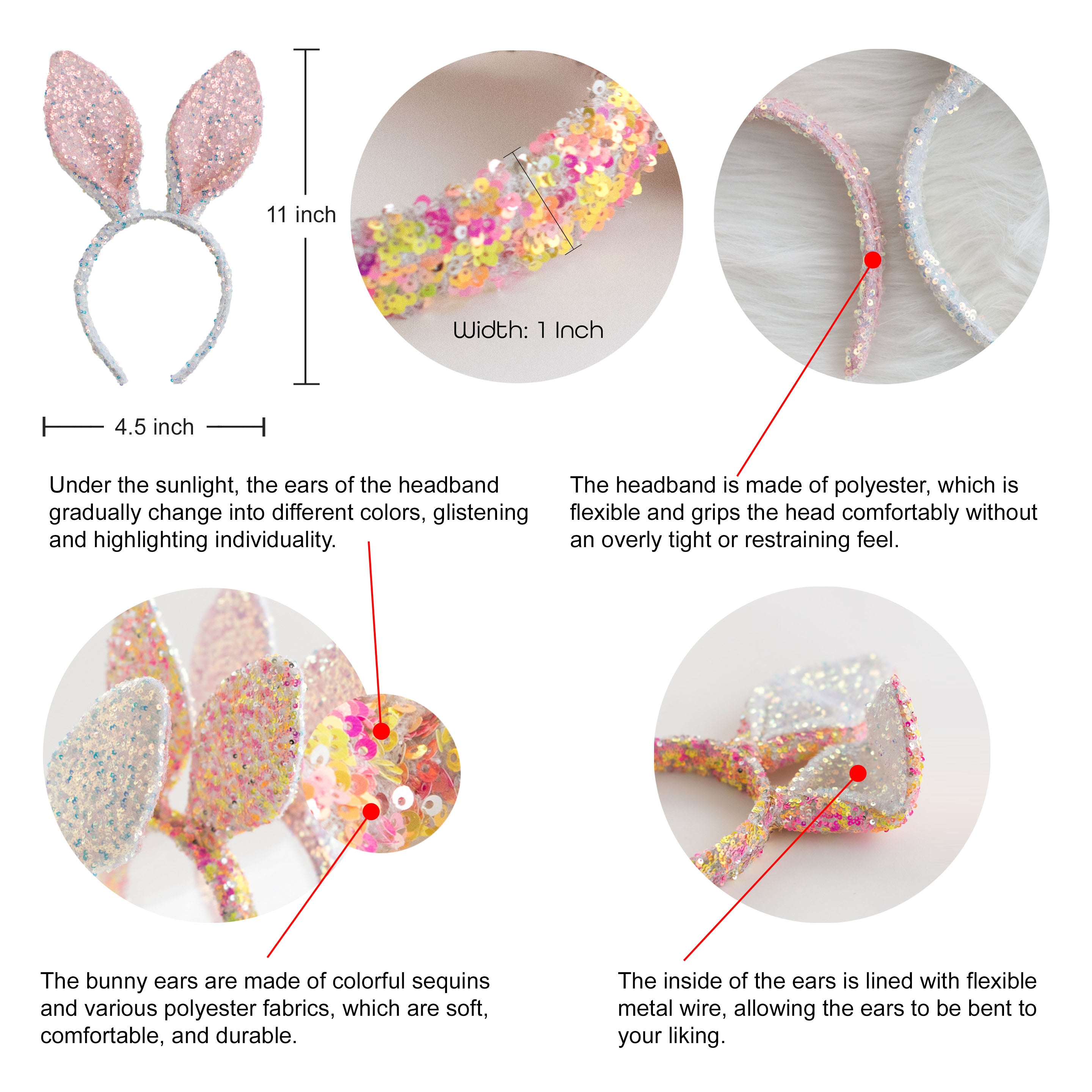 Summer Crystal Sparkling Sequins Bunny Ears Headband
---
Share
With a style that accentuates the wearer's sweet and playful traits, this headband stands out as a delightful accessory. The headband's ears undergo a captivating color transformation in sunlight, sparkling and emphasizing uniqueness. Sequins cover both sides of the ears, reflecting light from every angle and adding to its allure. The wide-brimmed design not only tames stray hairs on either side but also subtly elongates and enhances the face's shape, offering a flattering effect for various face types.
Headband size: H5 x W4.5 and Total size: H11 x W4.5 Inch

Crafted from colorful sequins and various soft, comfortable, and durable polyester fabrics, the bunny ears on this headband are designed for comfort and style. The headband, made of flexible polyester, ensures a comfortable grip on the head without feeling overly tight or restrictive.

Sequins embellish both sides of the bunny ears, reflecting light from all directions for a captivating effect. When under sunlight, the ears subtly change colors, providing a sparkling display that underscores the wearer's individuality.

A flexible metal wire lines the inside of the ears, allowing for customizable adjustment. This feature enables the wearer to bend the ears to their preference, creating a personalized look that stands out in any setting.
Suitable for girls aged three and above, as well as women with both long and short hair. Ideal for a wide range of occasions including birthdays, holidays, parties, cosplay events, Easter, Halloween, daily wear, and more. This versatile accessory also makes for a thoughtful gift across multiple occasions.
Cute
These are great for Easter. They really are nicer than your average ones. They sparkle so nice and it is nice to get a set. These looked very pretty in my daughter's hair. They really stood out. They looked just like the picture. They went in and out easily. They stayed in fairly well. They were very pretty.
She liked them a lot. They really made her look nice. They would also look nice for pictures. The quality was pretty decent. It is nice that it is a set and you get a bunch. I liked the variety. I was happy and would recommend it.
They also helped keep her hair out of her face.
So stinking cute!
Omg! I absolutely love these. They are sturdy and adorable. They fit an adult head just fine. The stitching is done very well, the sequins seem secure. I love that the ears are bendable also. Highly recommend!
Pleasant Surprise
I ordered these on a whim for Halloween costumes. I was pleasantly surprised by the quality and look of these. They fit really well, and are comfortable. And they don't look cheap like so many animal ears do. The sequins are "just enough," if that makes sense. From a certain distance, you can't even tell they're sequins, you just see it catch the light.
So cute.
For Easter or any fun time! Adorable bunny ear headbands. Pretty well made.
Very well made, sequins cover front, back, and headband
Beautiful bunny ears. The headband and ears are all done in sequin covered material. They're solid and very well constructed. The ears bend easily and hold their shape. The headband is tight, but not uncomfortably so, and fits all size heads.