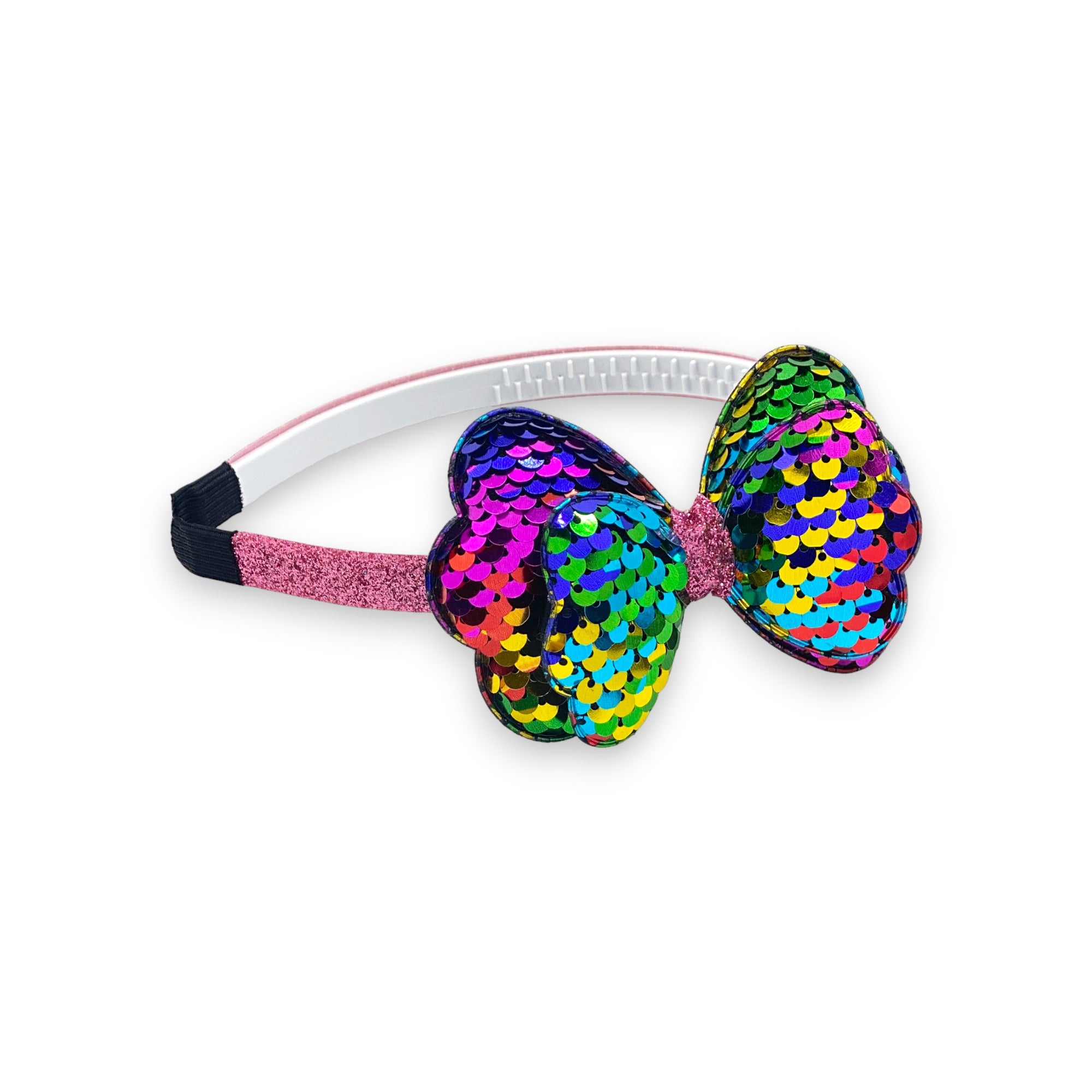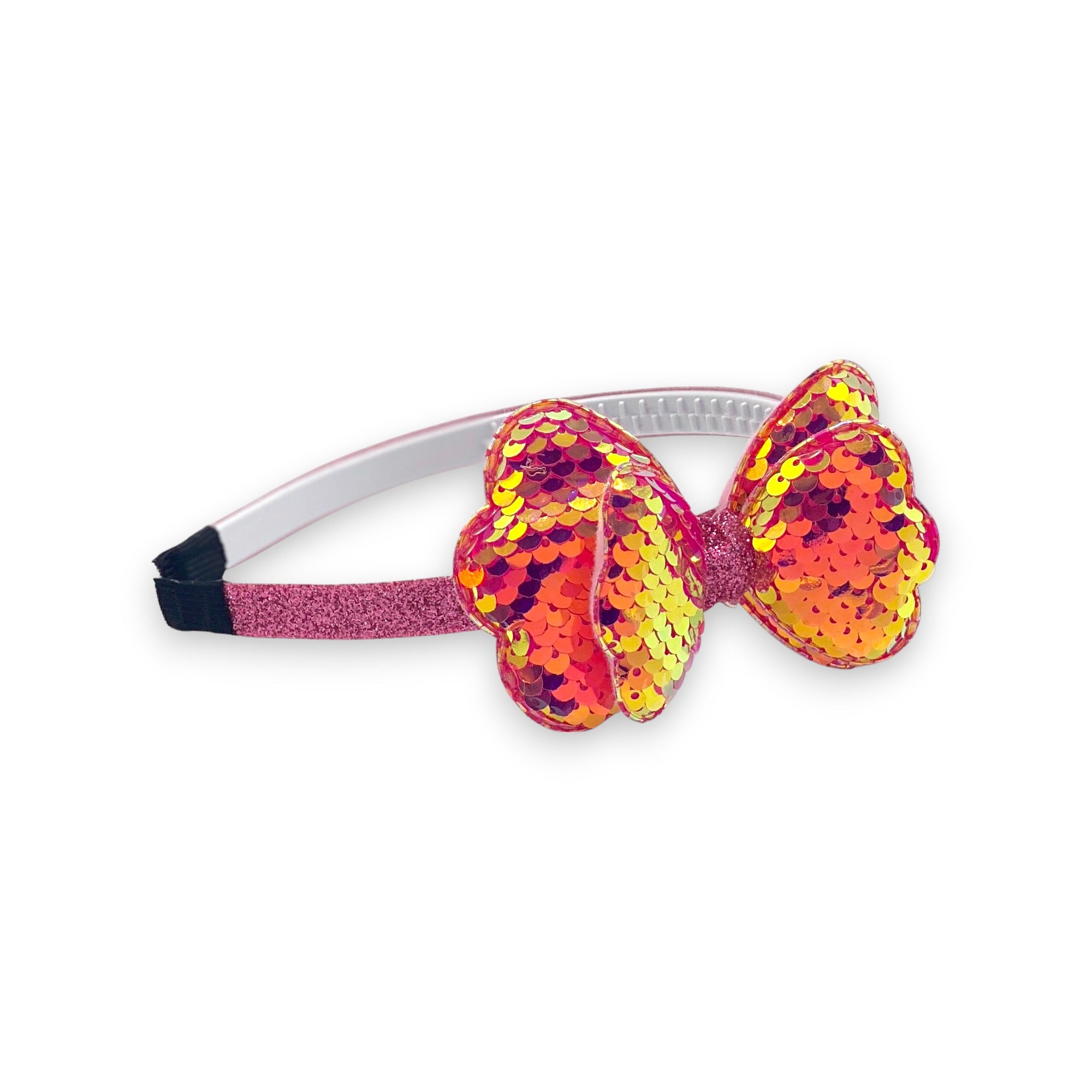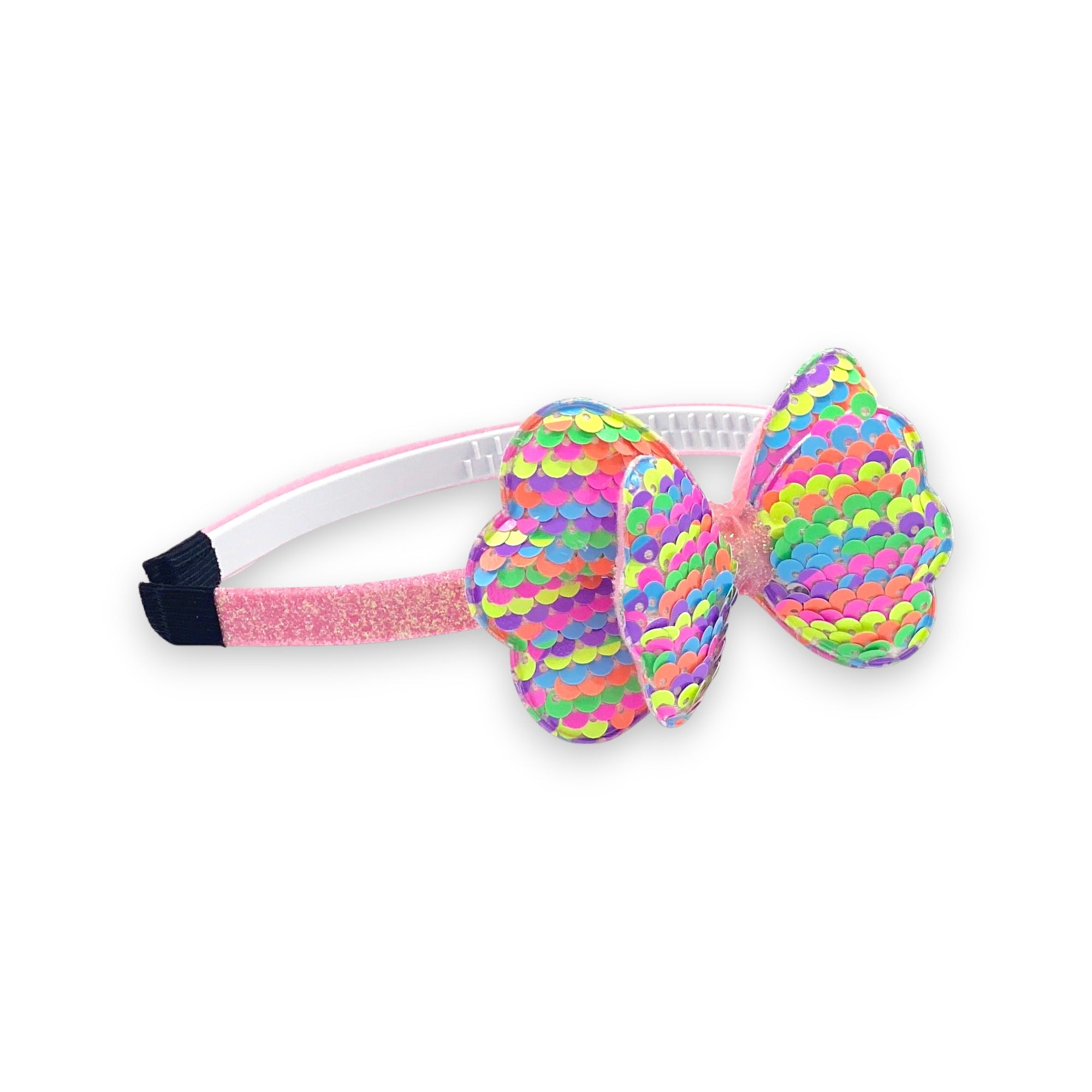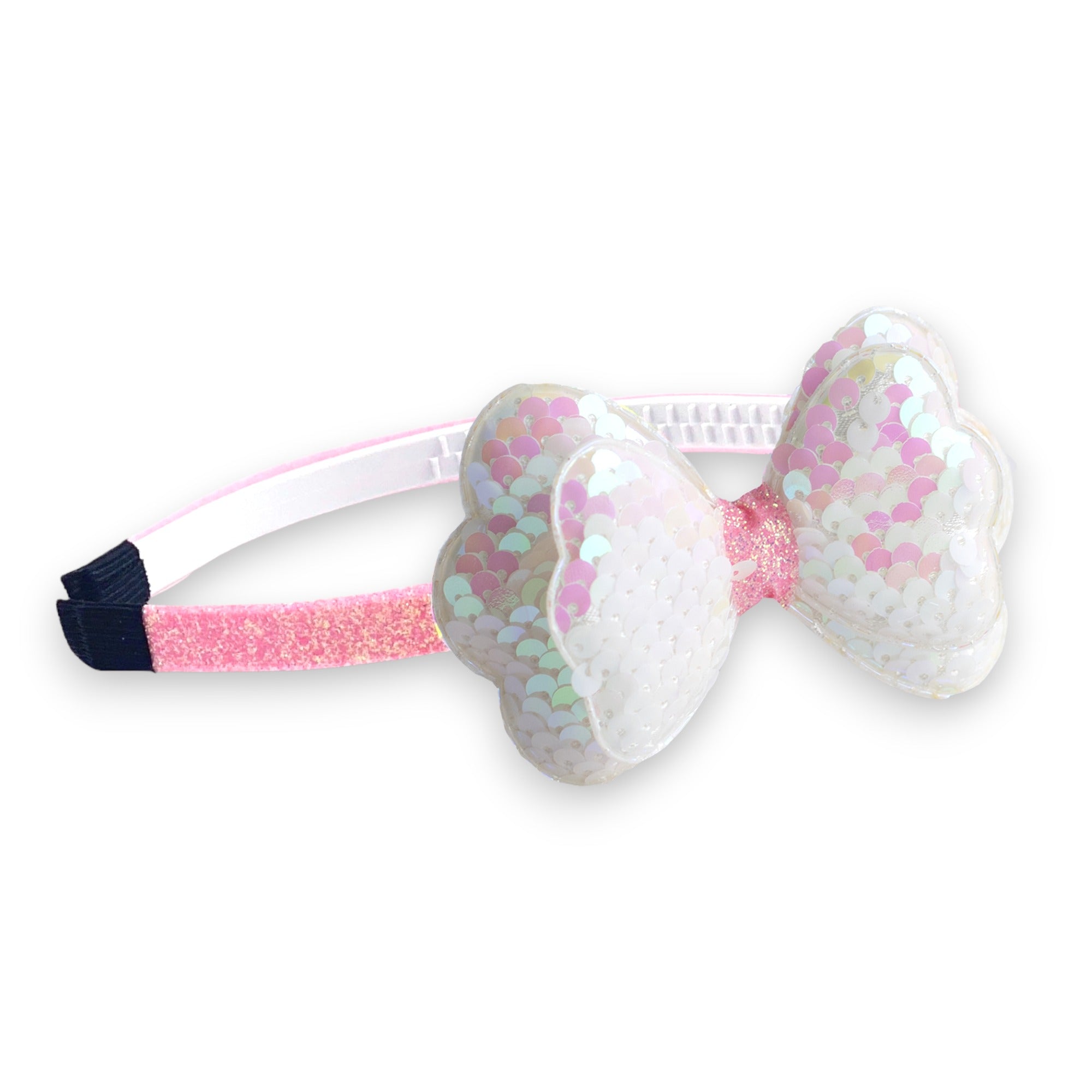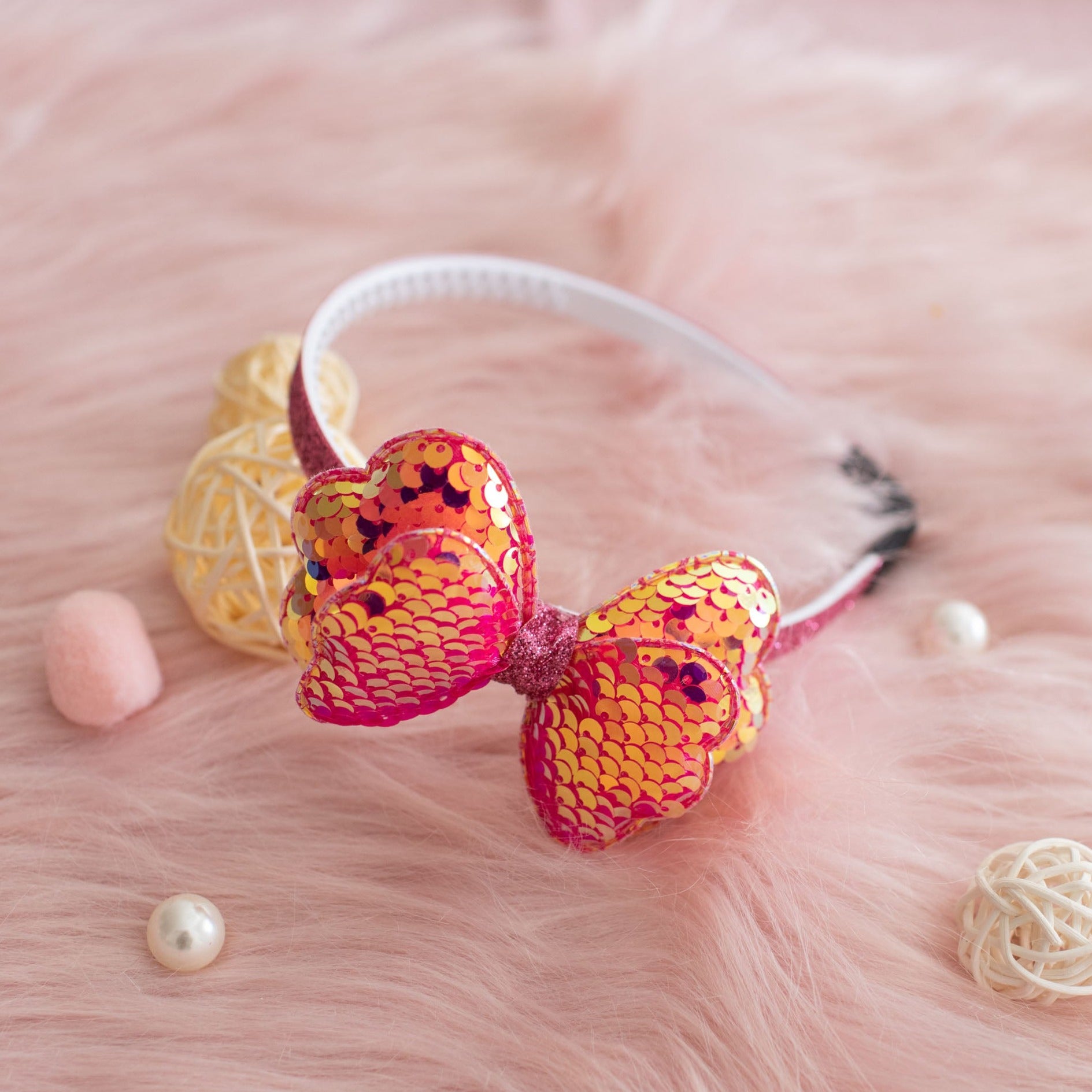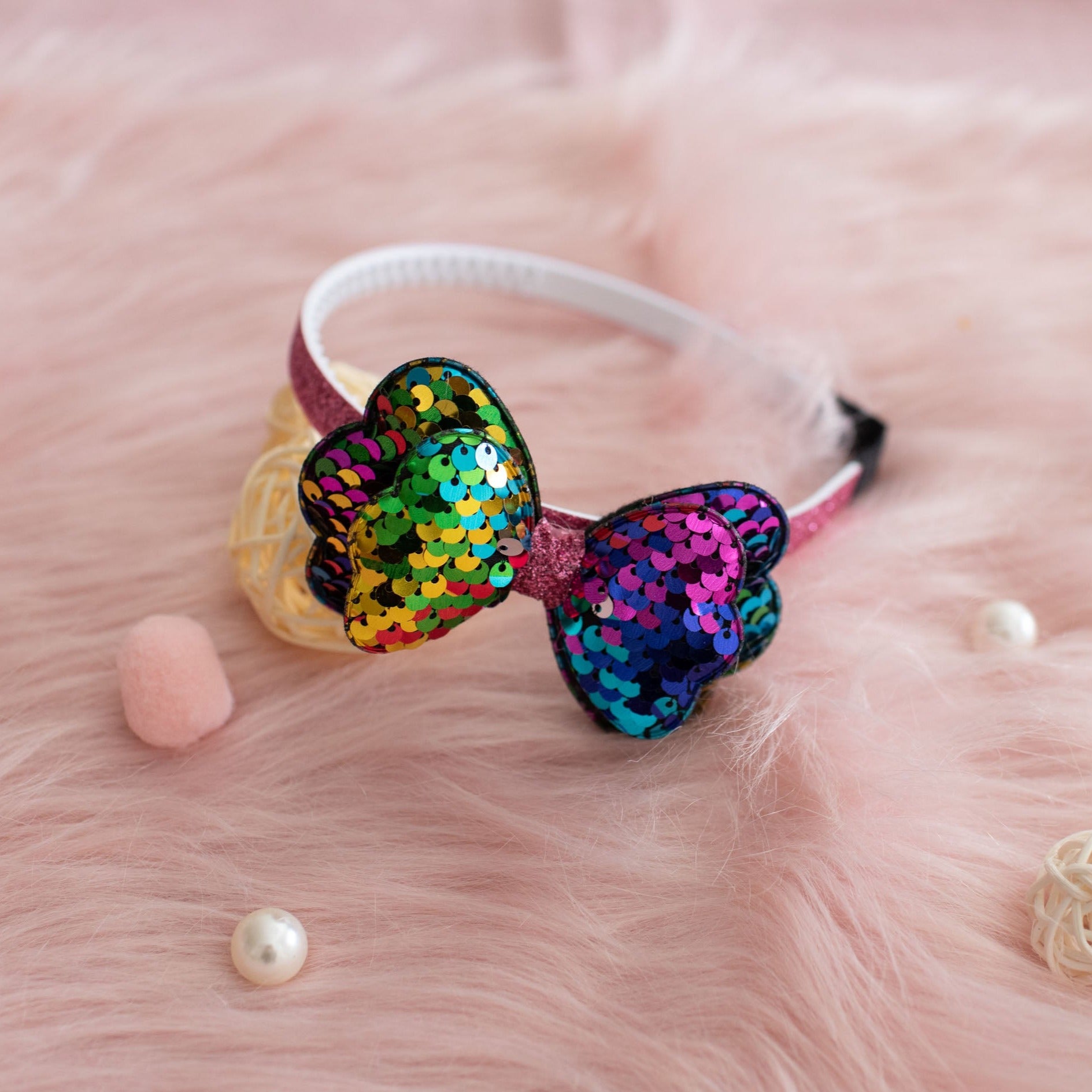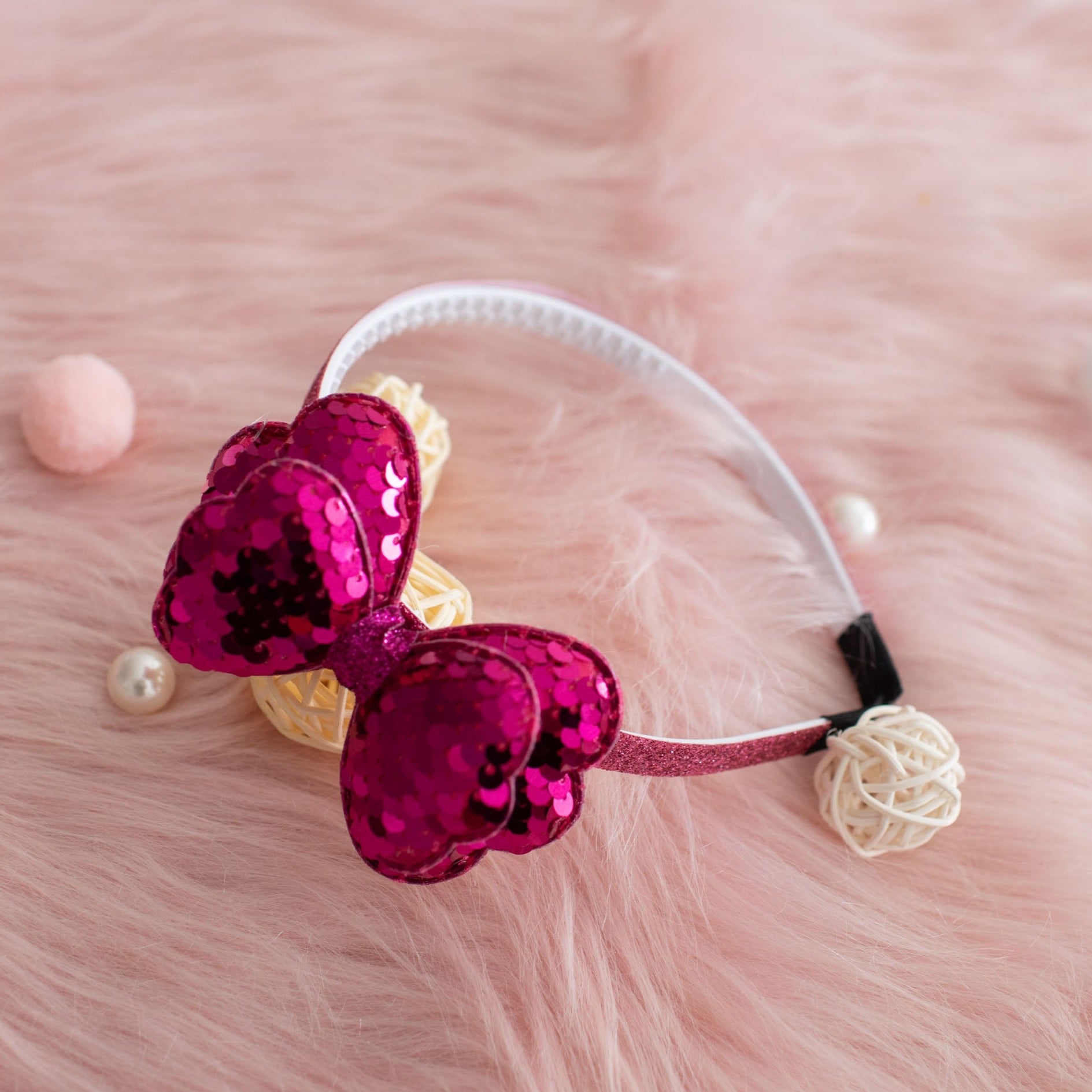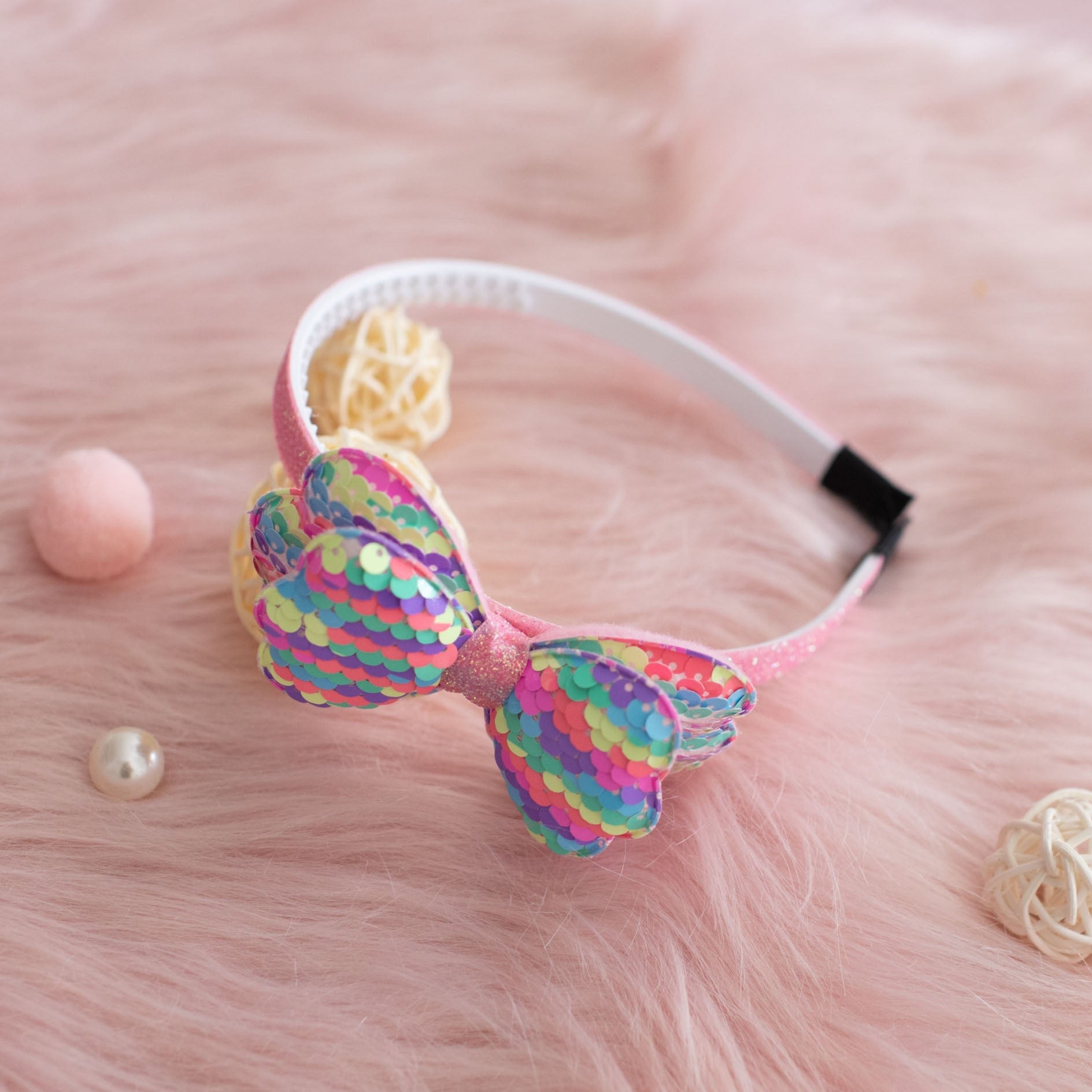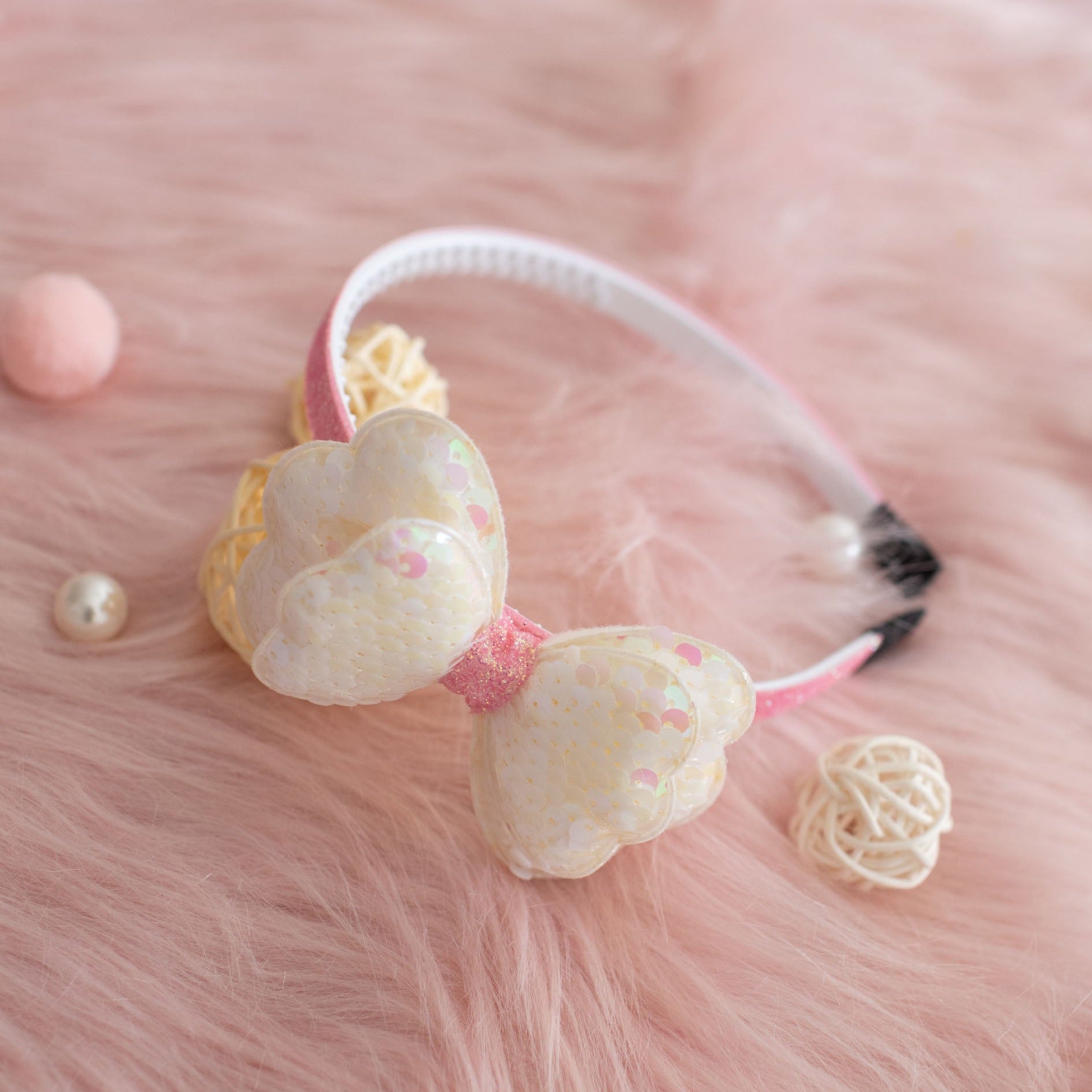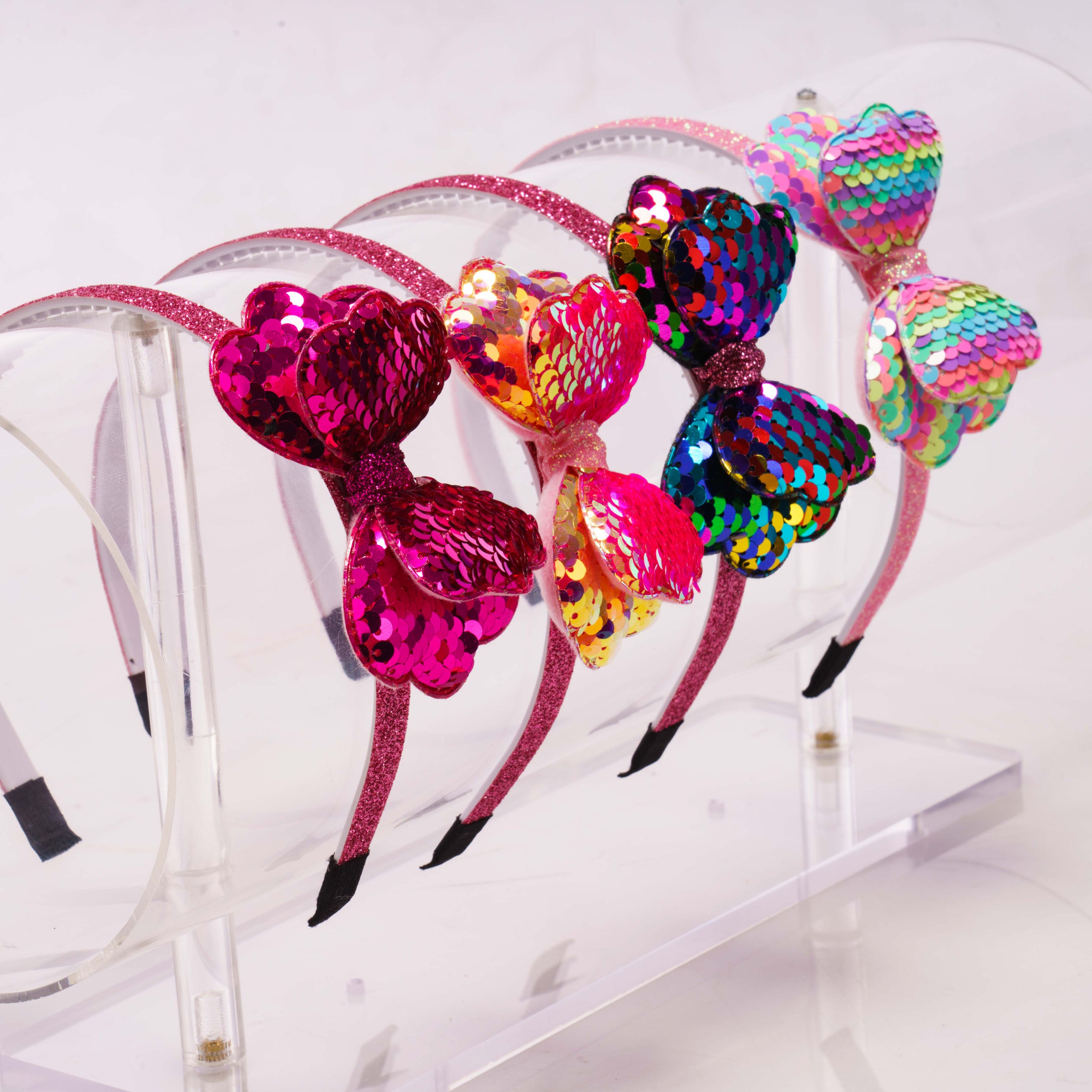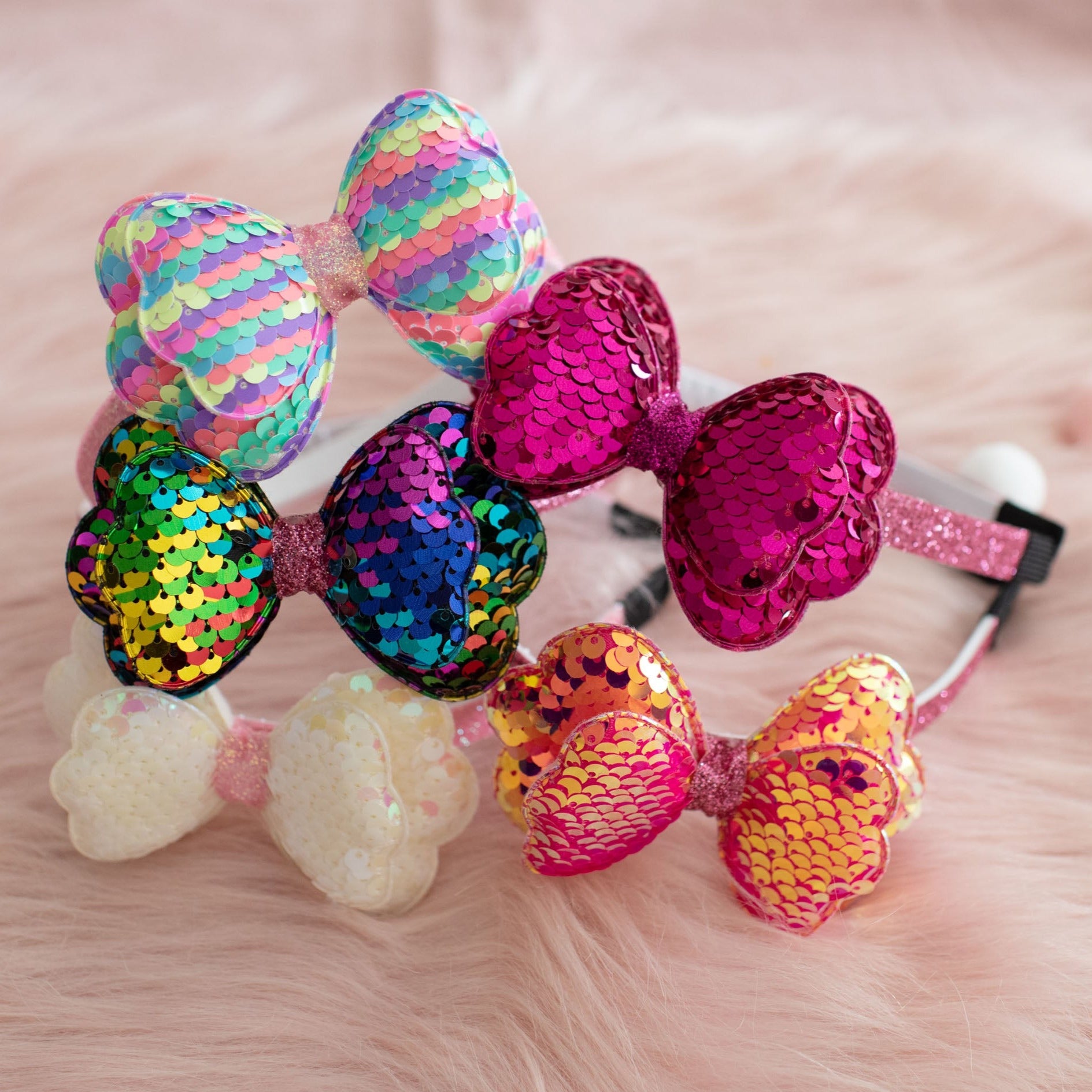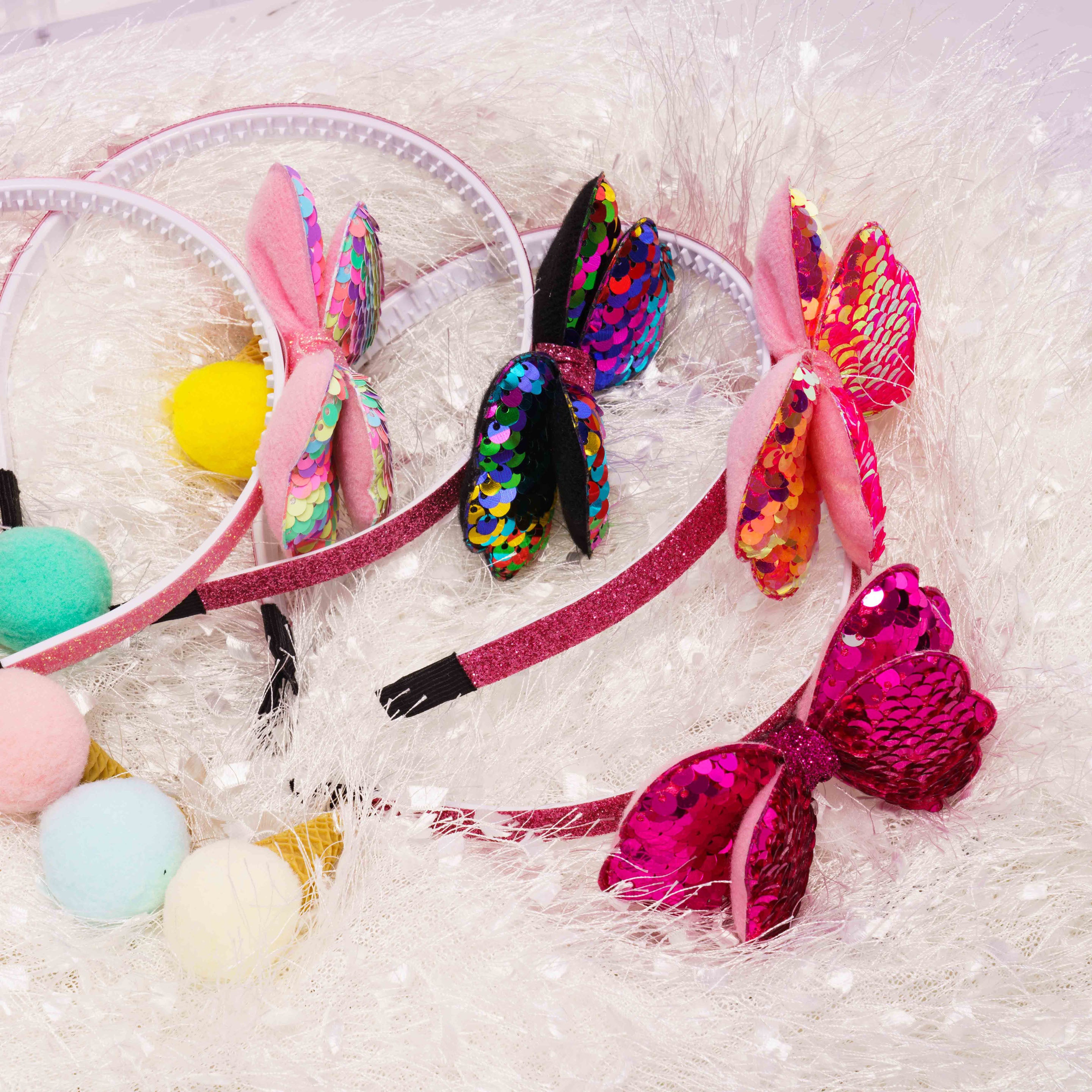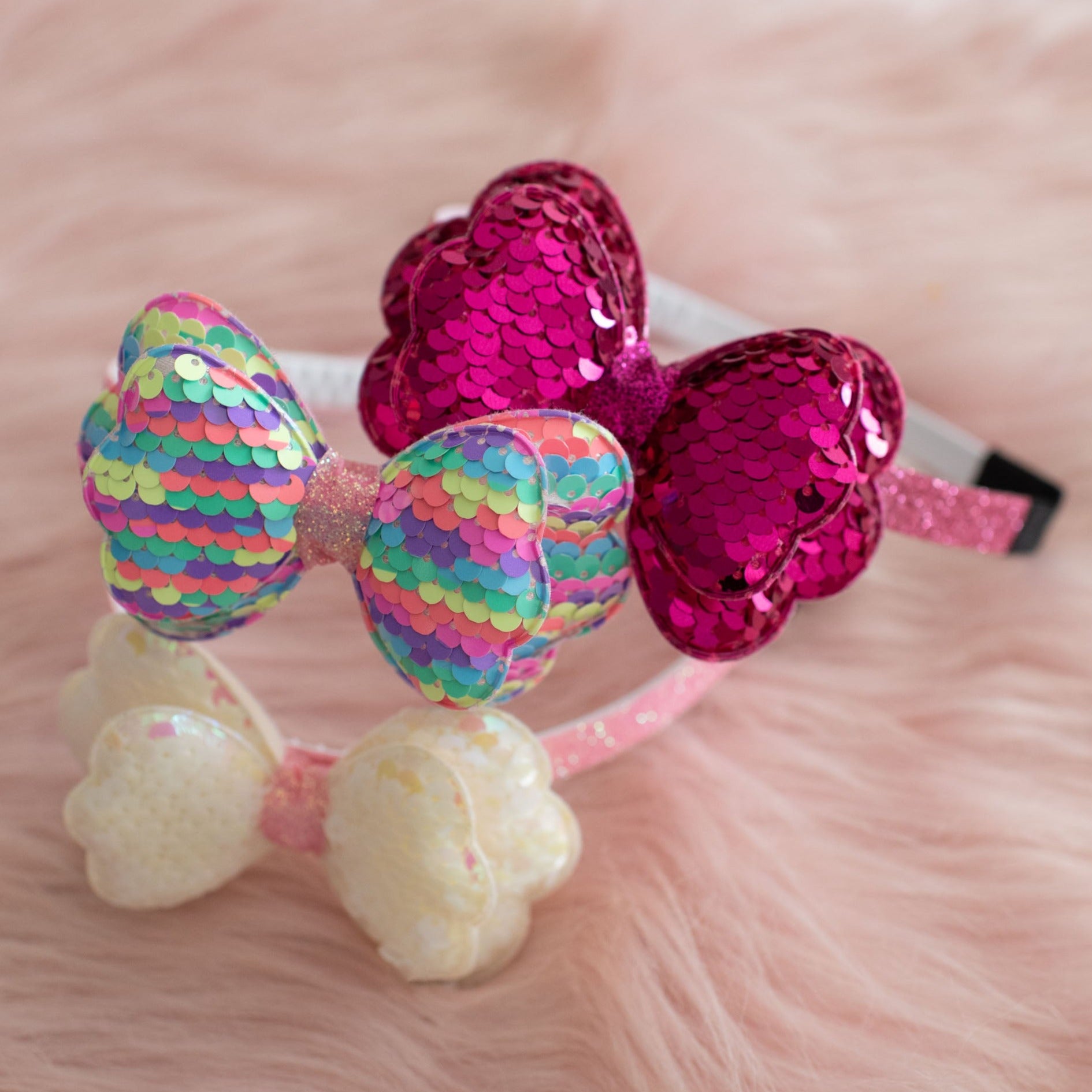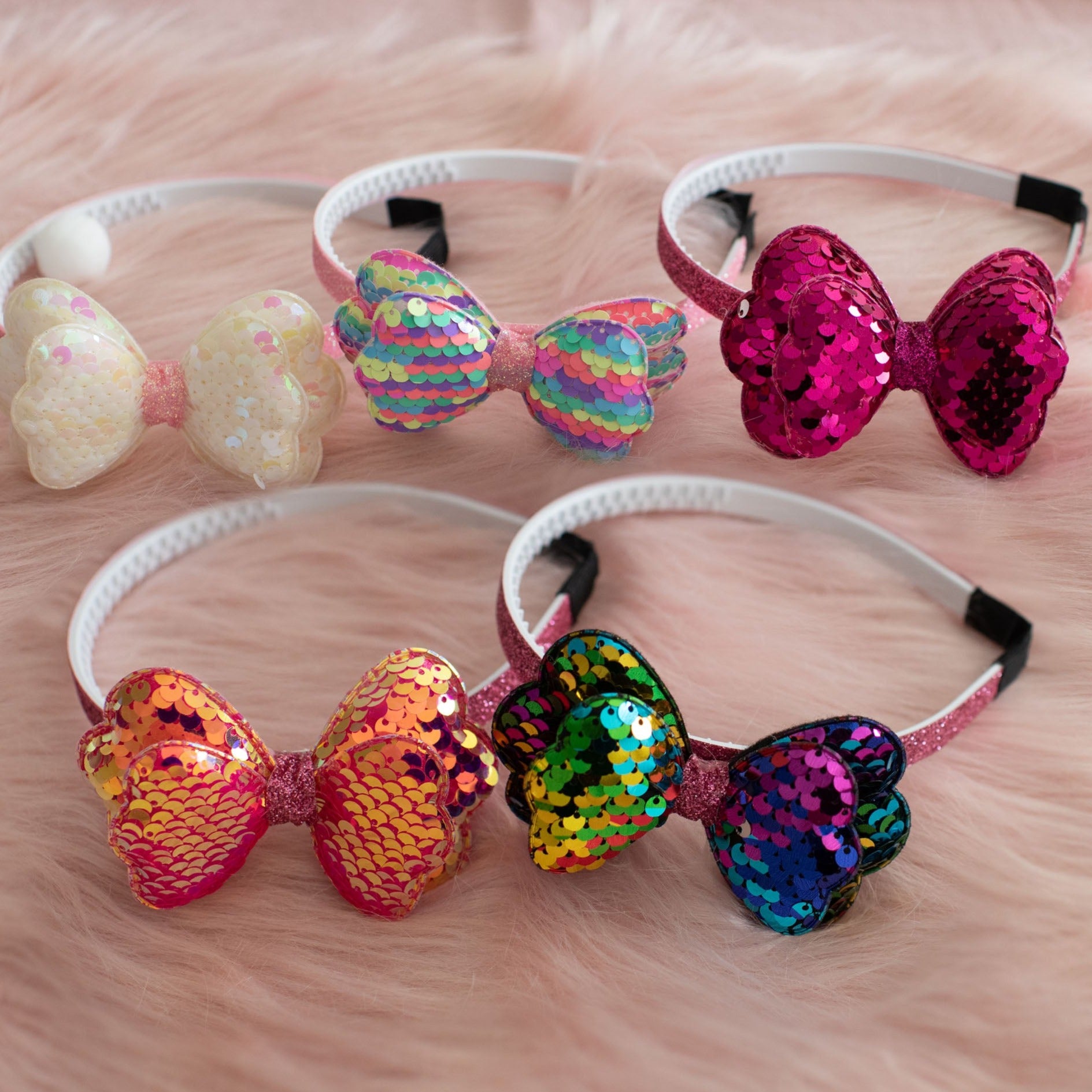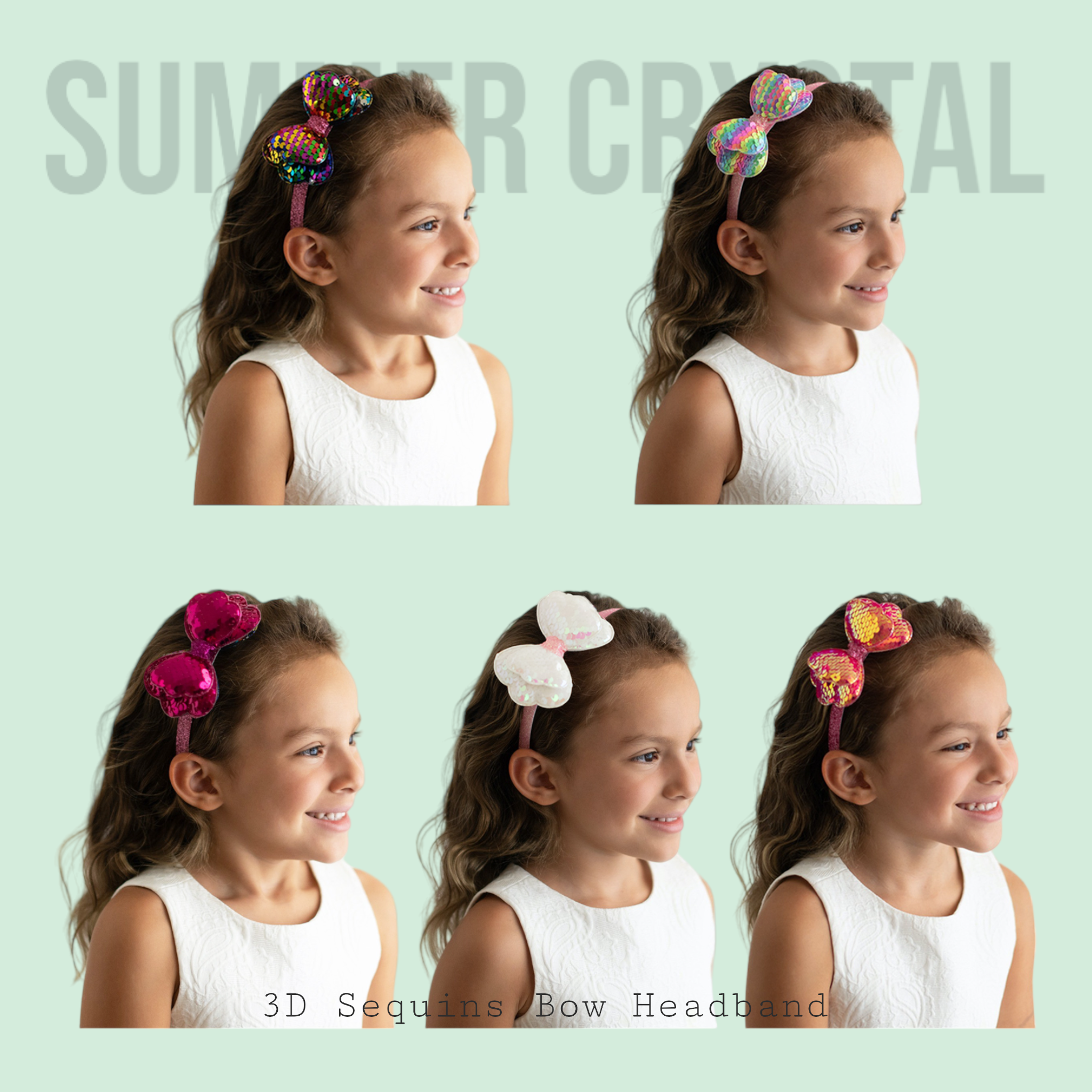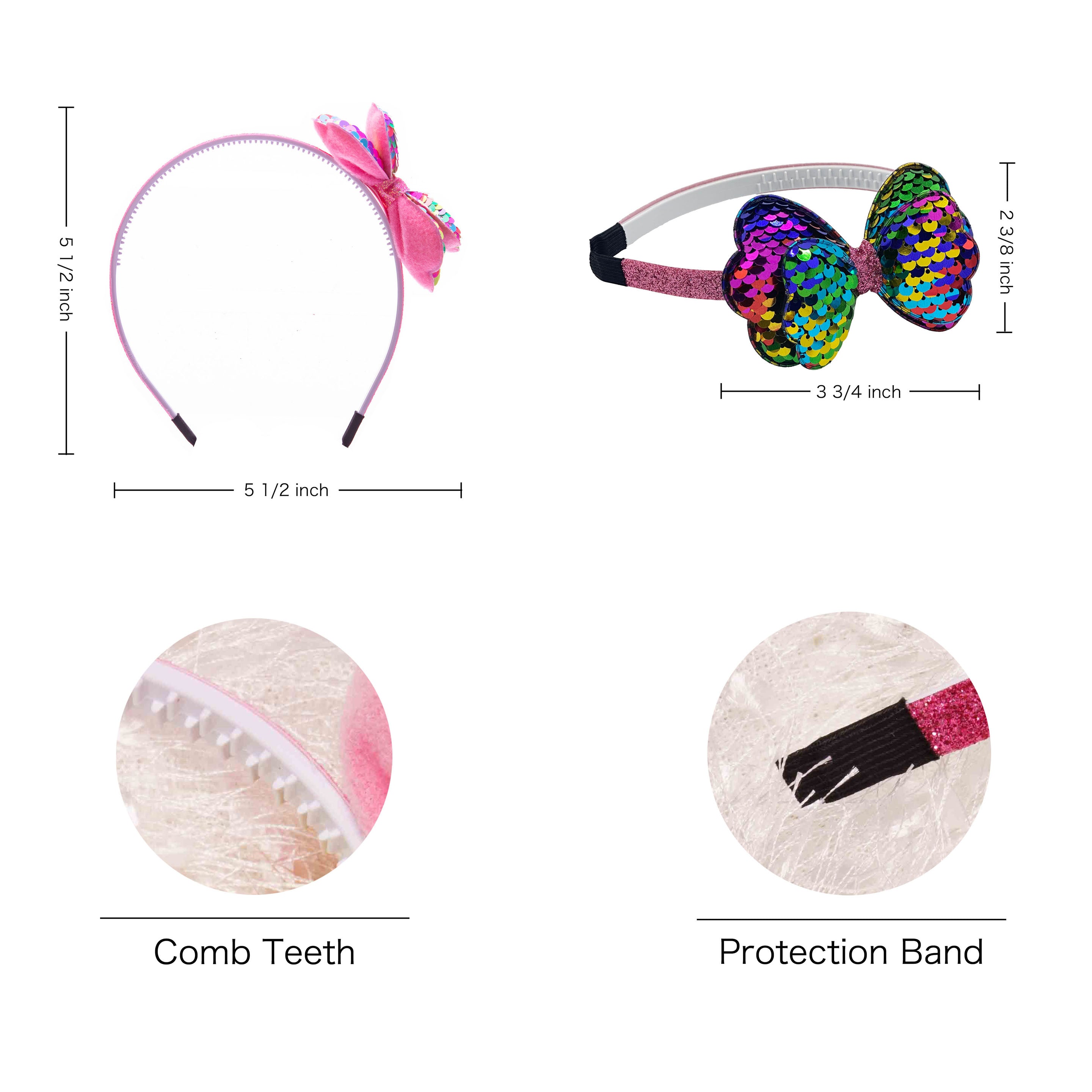 Summer Crystal Sparkling Sequins 3D Bow Headband
---
Share
The double-layered sequined bow headband, both stylish and unique, is a beautiful hair accessory choice; the excellent color scheme, vibrant yet simple, glimmers beautifully under the sunlight. This sequin bow gradually changes into different colors from different angles, highlighting individuality. Whether worn on a ponytail or simply with the hair down, this bow headband can create a symmetrical face appearance, highlighting the vitality of children.

The top of the bow is made of colorful sequins, which are highly durable; the middle is glitter polyester, with sponge filling to create a 3D shape.

The bottom layer is lined with pure cotton fabric, which protects sensitive skin, does not fade, and is comfortable and breathable.

The hairband is made of lined polyester, which is durable and flexible. The double-rowed combs on the inner side of the headband create a nonslip grip on the scalp without scratching it.

The high-quality cotton cloth wrap prevents the headband from fraying and does not scratch your ears.
Suitable for girls aged three and above, as well as women with both long and short hair. Ideal for a wide range of occasions including birthdays, holidays, parties, cosplay events, Easter, Halloween, daily wear, and more. This versatile accessory also makes for a thoughtful gift across multiple occasions.
Perfect!
Very good quality and bright color headband. My Daughter likes it. Happy with the price too!
So beautiful!! I love them!
These headbands are perfect ... the girls love them, even adults wanted to catch them. I'll definitely repeat my order next year.
Perfectly beautiful!
The glitter was stunning and doesn't rub off. They're the perfect size to accent a ponytail for my 5yr old! They came just as pictured. Would buy again.
Great Buy!
These are so pretty! I love glitter and these really sparkle. You might expect this type of glitter to flake off, but it dosen't. My daughter loves them. Great price too!
Durable for a good price!
My girls love their bows! I bought all of these from Amazon Prime Day and am just so thankful to have quality bows at a fraction of the price! Thanks Amazon!