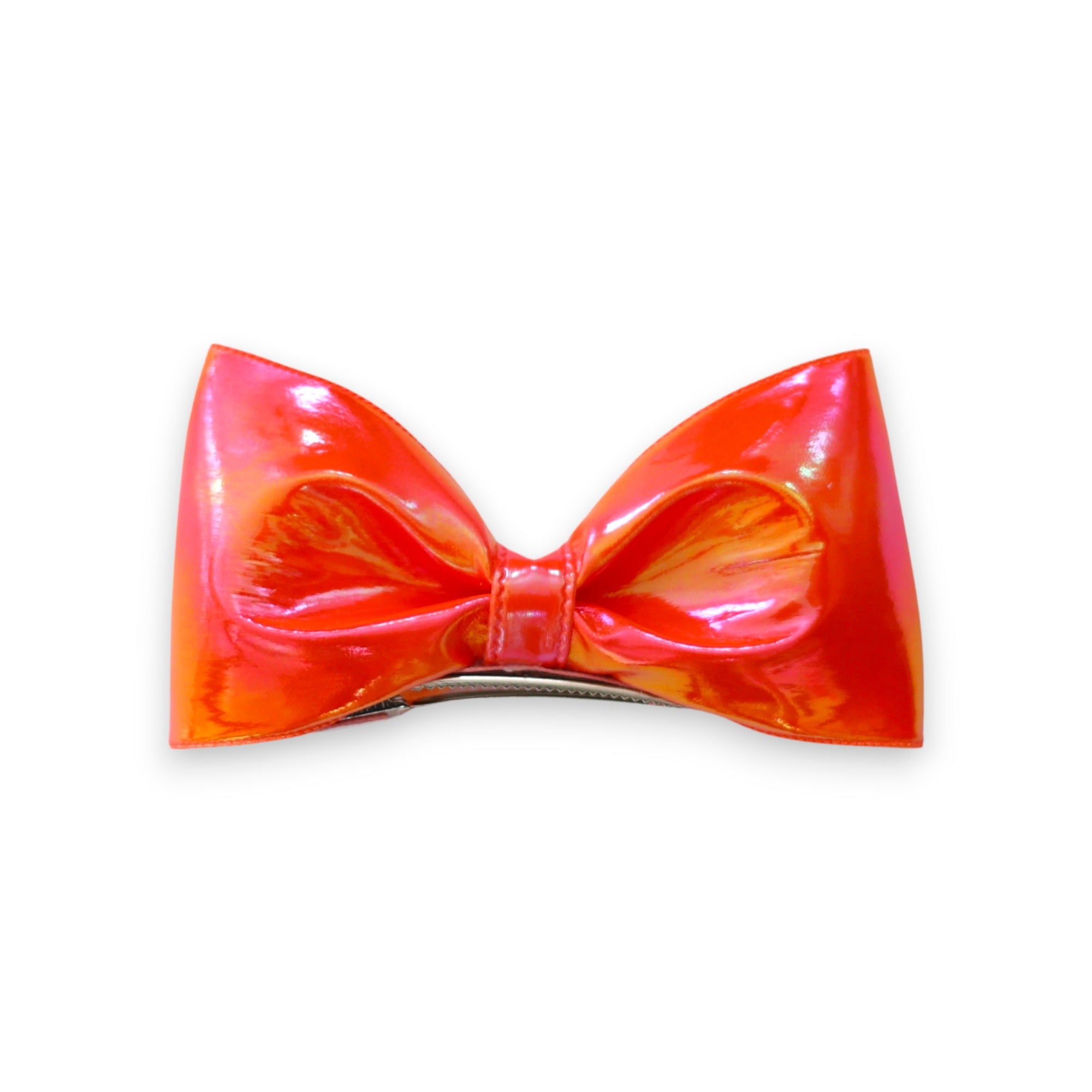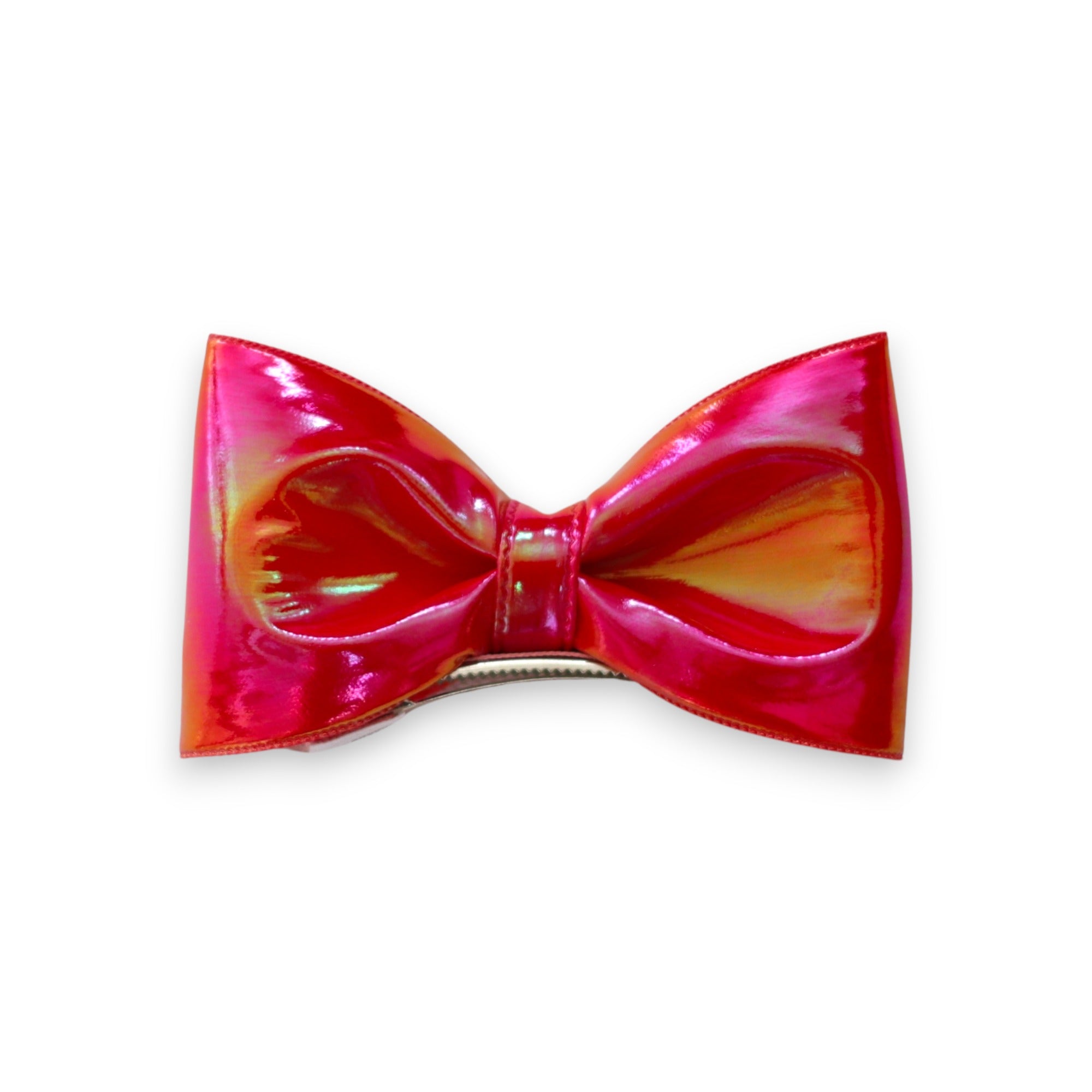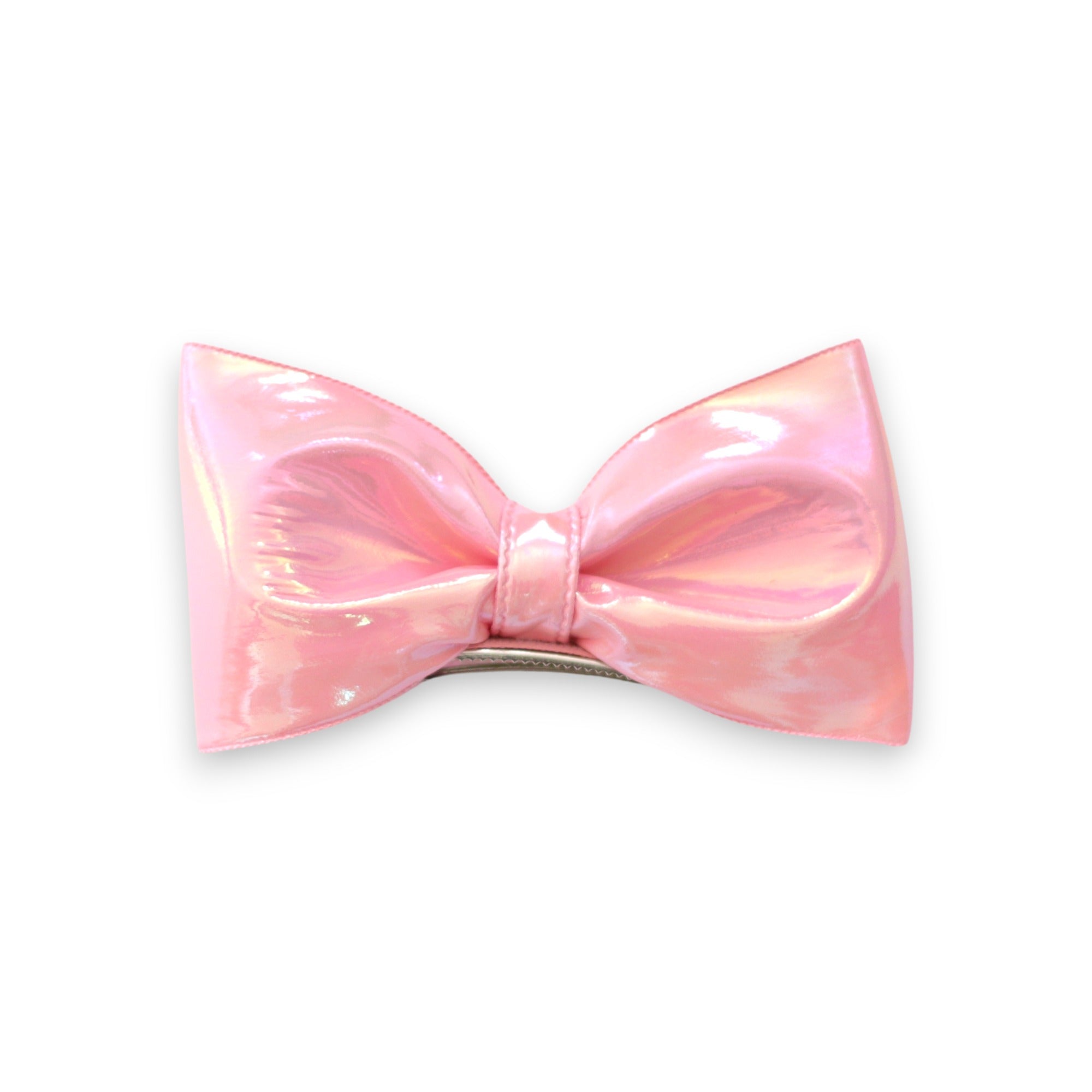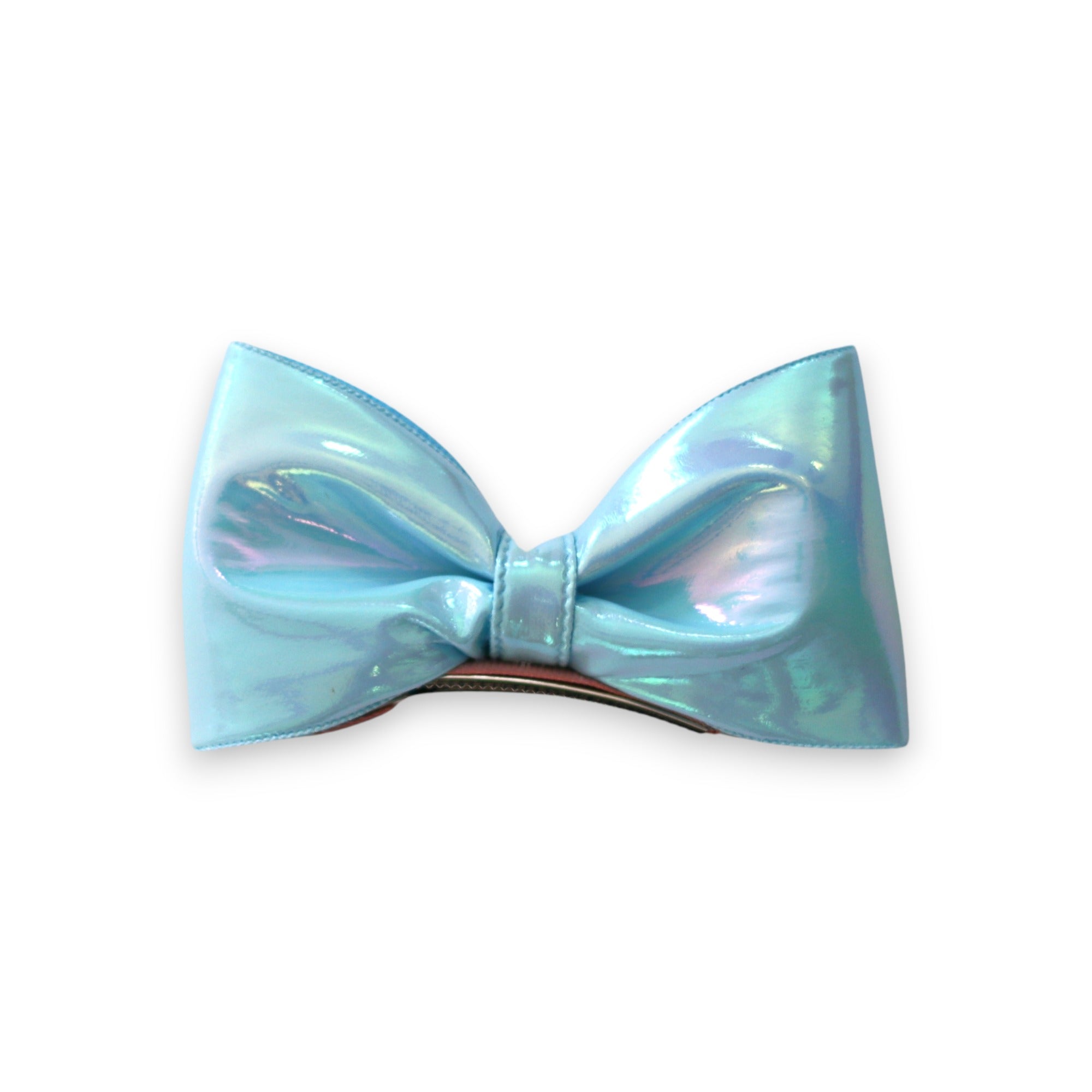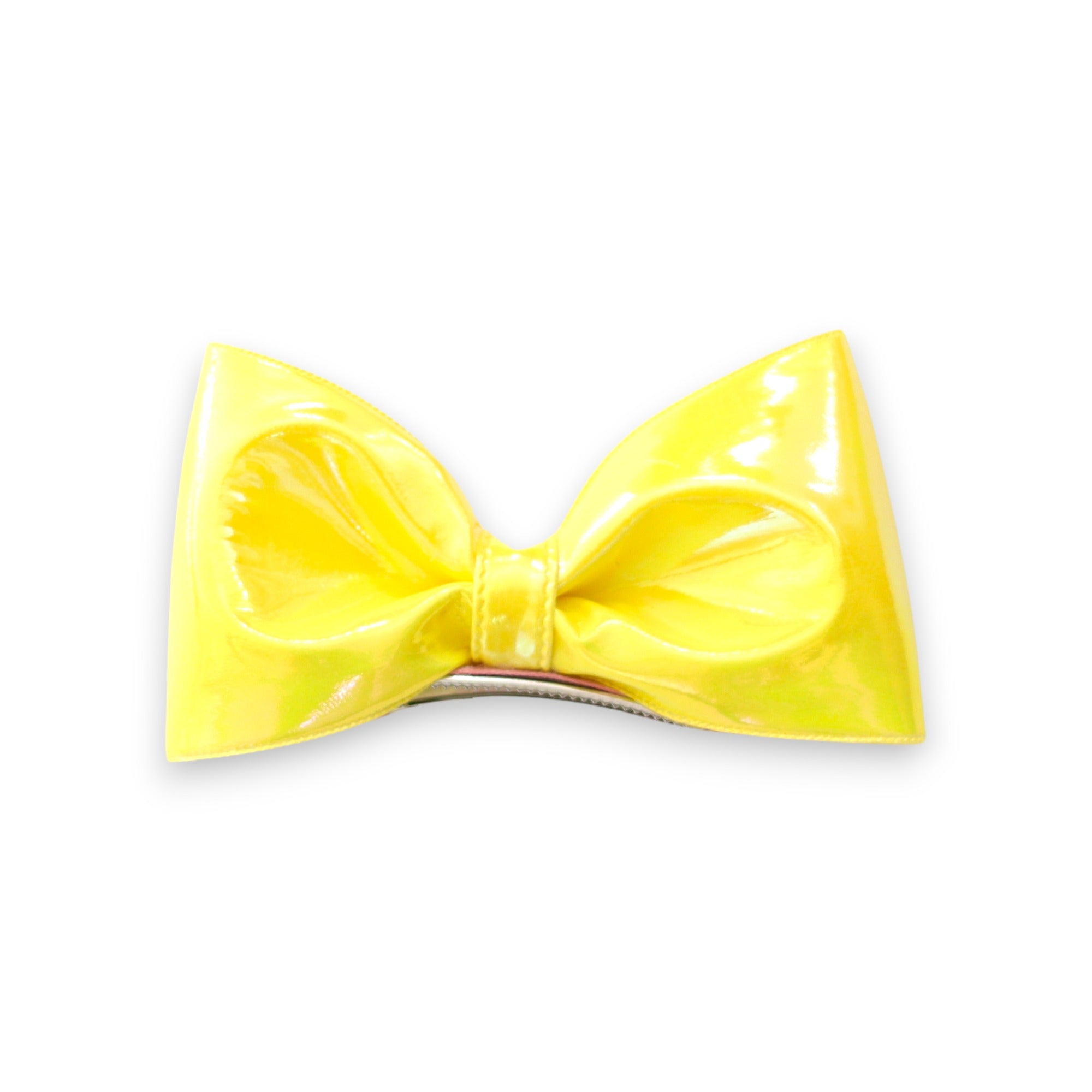 Summer Crystal Vegan Leather Large Bow Hair Clip
---
Share
This exquisite set of vegan leather bow hair clip emanates unparalleled beauty and charm. Its fashion-forward, minimalist, and distinctive design makes it an impeccable choice in hair accessories. Crafted entirely by hand, these pieces exude a sweet, adorable essence and a stylish and playful flair.
The captivating array of five distinct color options makes each variant a favorite among little princesses. The bows shimmer radiantly in sunlight, adding a touch of allure. Whether adorning a high ponytail or gracing a free-flowing hairstyle, pairing these broad, oversized bows elegantly elongates facial features, lending an artistic edge to hairstyles and infusing them with vibrant energy and vitality. Its chic and playful party style adapts seamlessly to everyday wear yet stands out as an exceptional complement to parties and dances, stealing the limelight effortlessly.

Bow's Material Quality and Durability:
Crafted with precision, the bows are a fusion of glossy vegan leather composite and cotton fabric, meticulously cut and assembled by hand. This blend guarantees exceptional resilience and long-lasting performance. The individual top bow clip effortlessly accentuates facial features when worn, while the bow's central band exhibits a flawlessly smooth edge, a testament to exquisite craftsmanship ensuring enduring quality.

Versatile and Secure Fastening Design:
The bow clips are accompanied by alligator clip crafted from top-tier metal, resistant to corrosion and rust. These clips ensure a secure hold for small hair sections, preventing slippage. Encased in ribbed bands, the front and gripping parts of the clips maximize their grip while minimizing the risk of hair tangling or accidental skin irritation.

Durable and Skin-Friendly Construction:
Incorporating ribbed bands in the front and gripping sections of the clips prioritizes a secure hold without compromising comfort. These bands safeguard against hair entanglement and reduce the chance of inadvertent skin irritation. With meticulous attention to detail, these clips balance durability and skin sensitivity, making them a reliable choice for daily wear.
Suitable for girls aged three and above with both long and short hair. It is ideal for various occasions, including birthdays, holidays, parties, cosplay events, Easter, Halloween, and daily wear. This versatile accessory also makes for a thoughtful gift across multiple occasions.