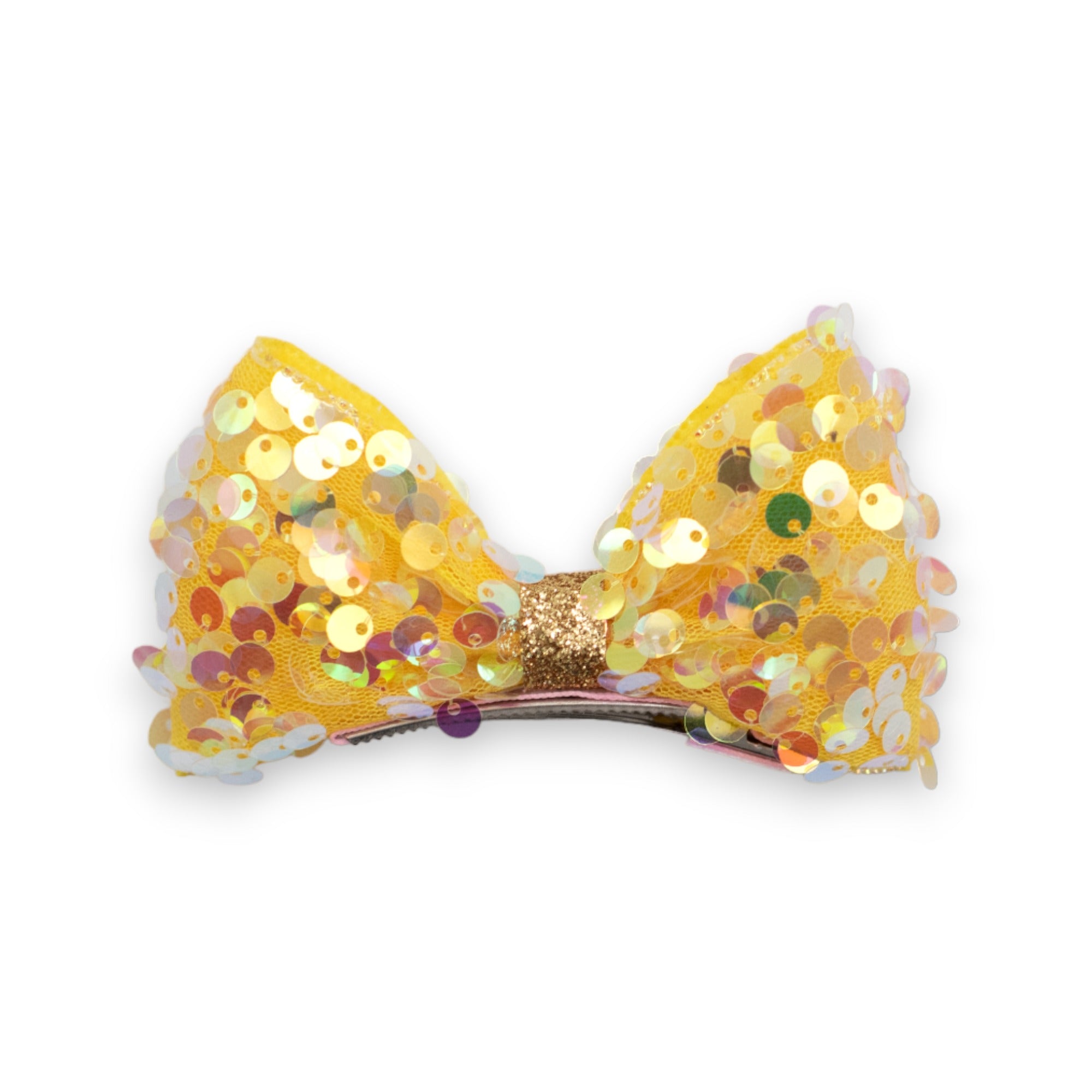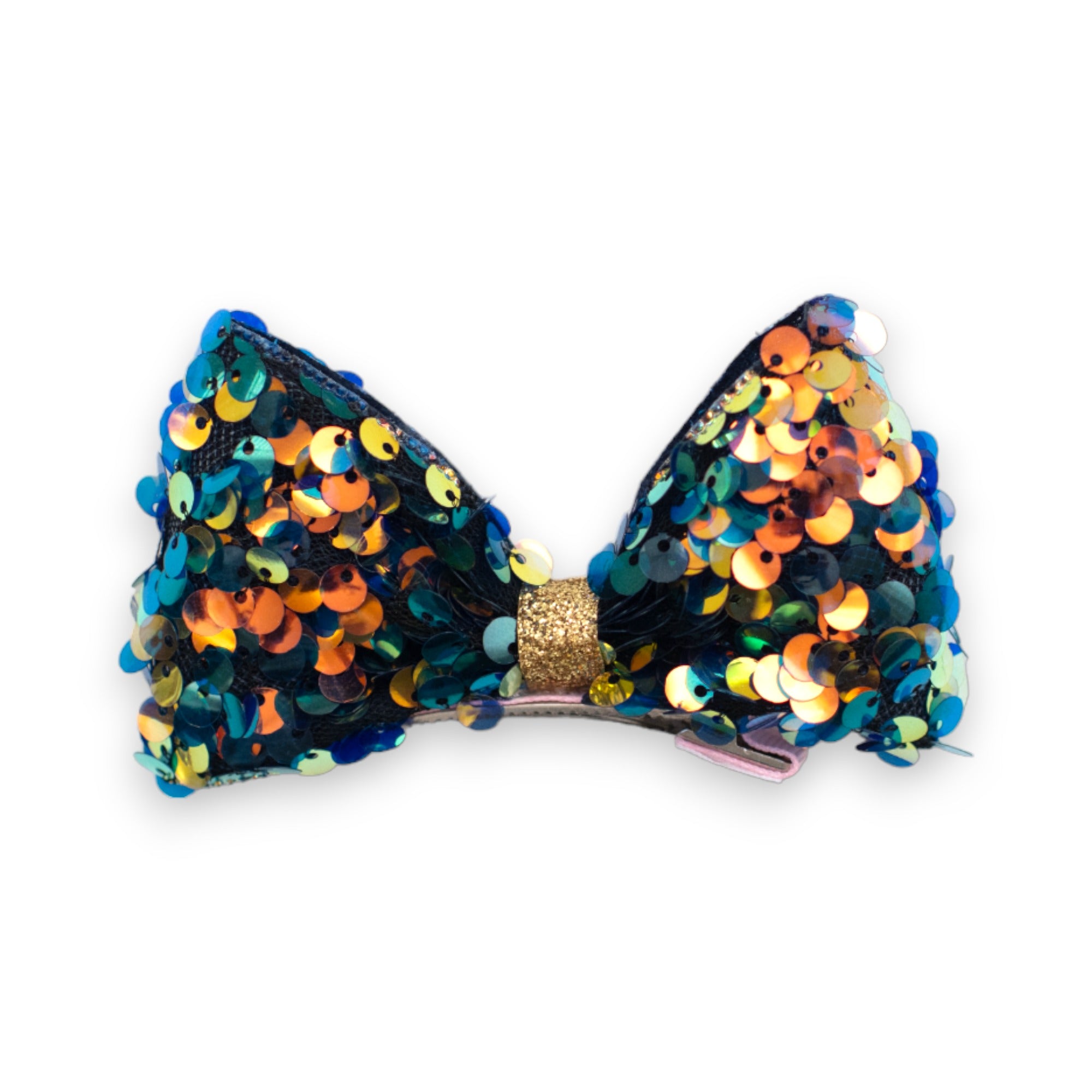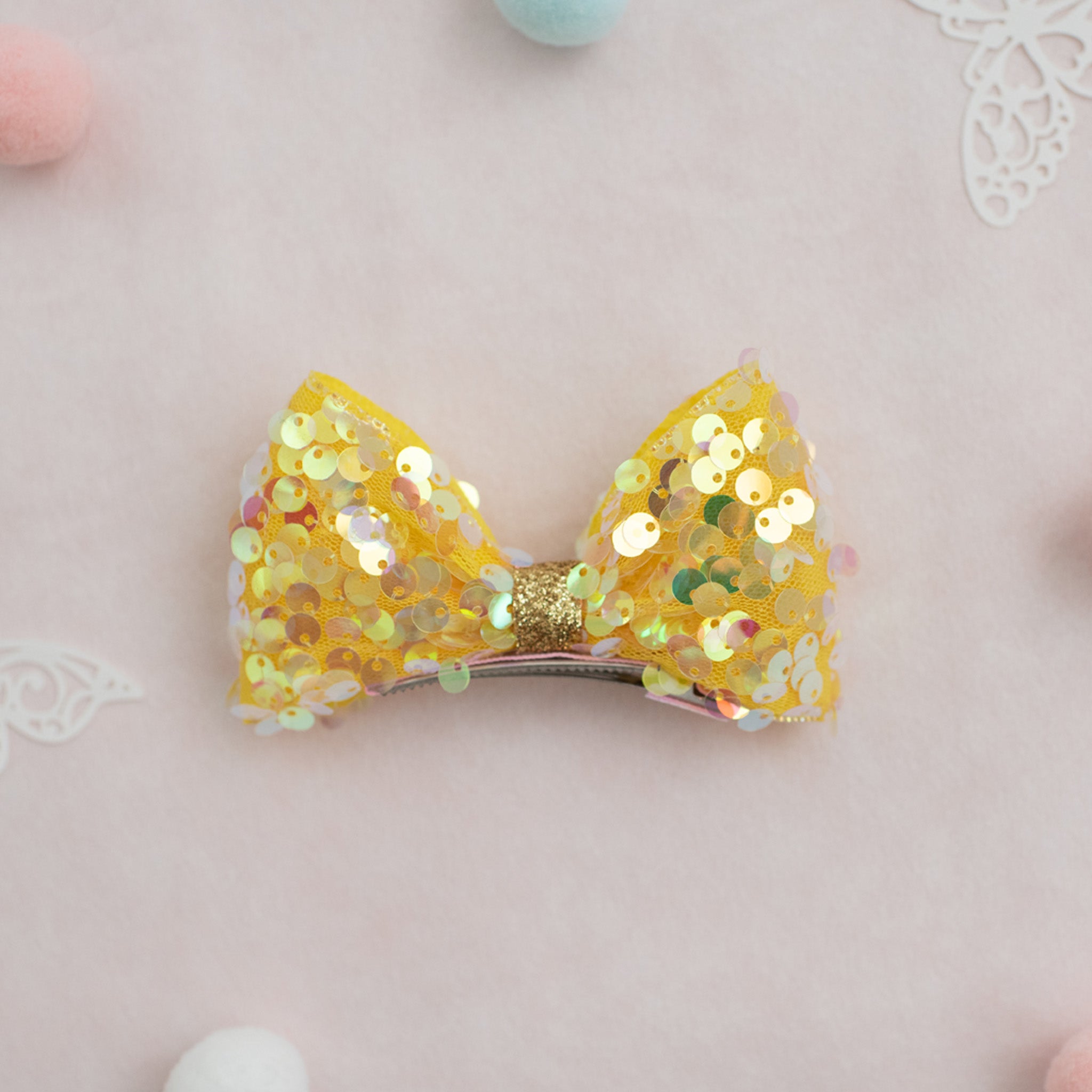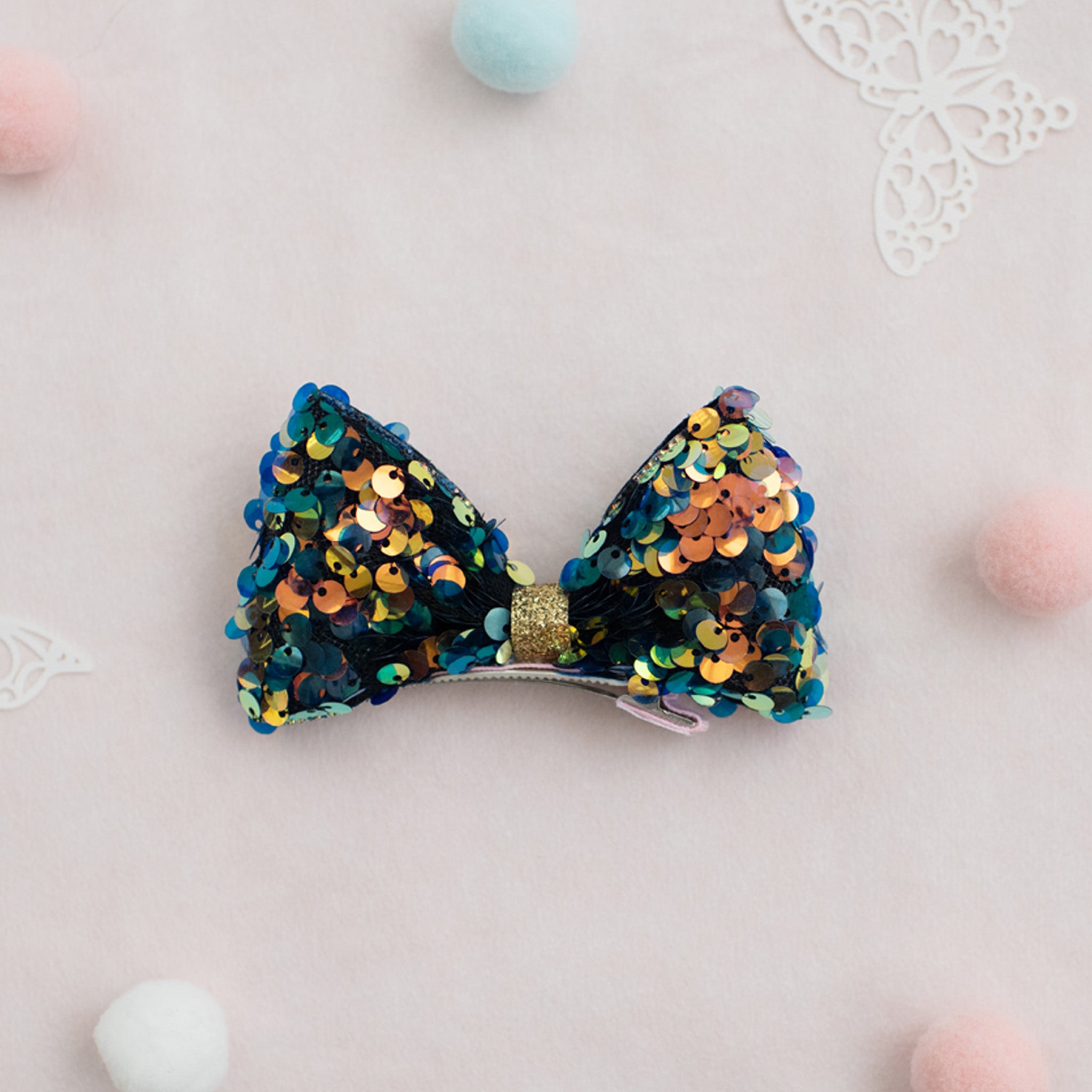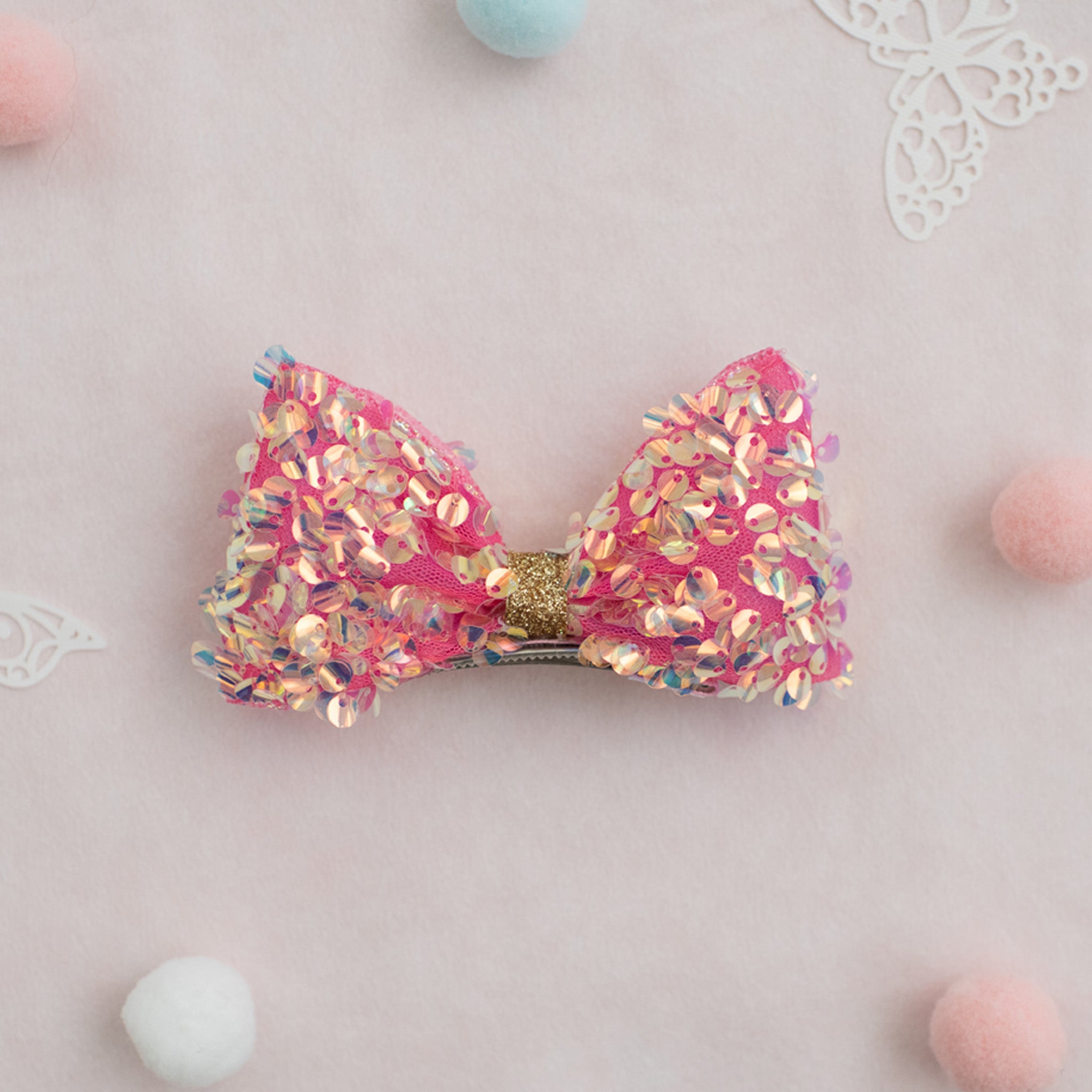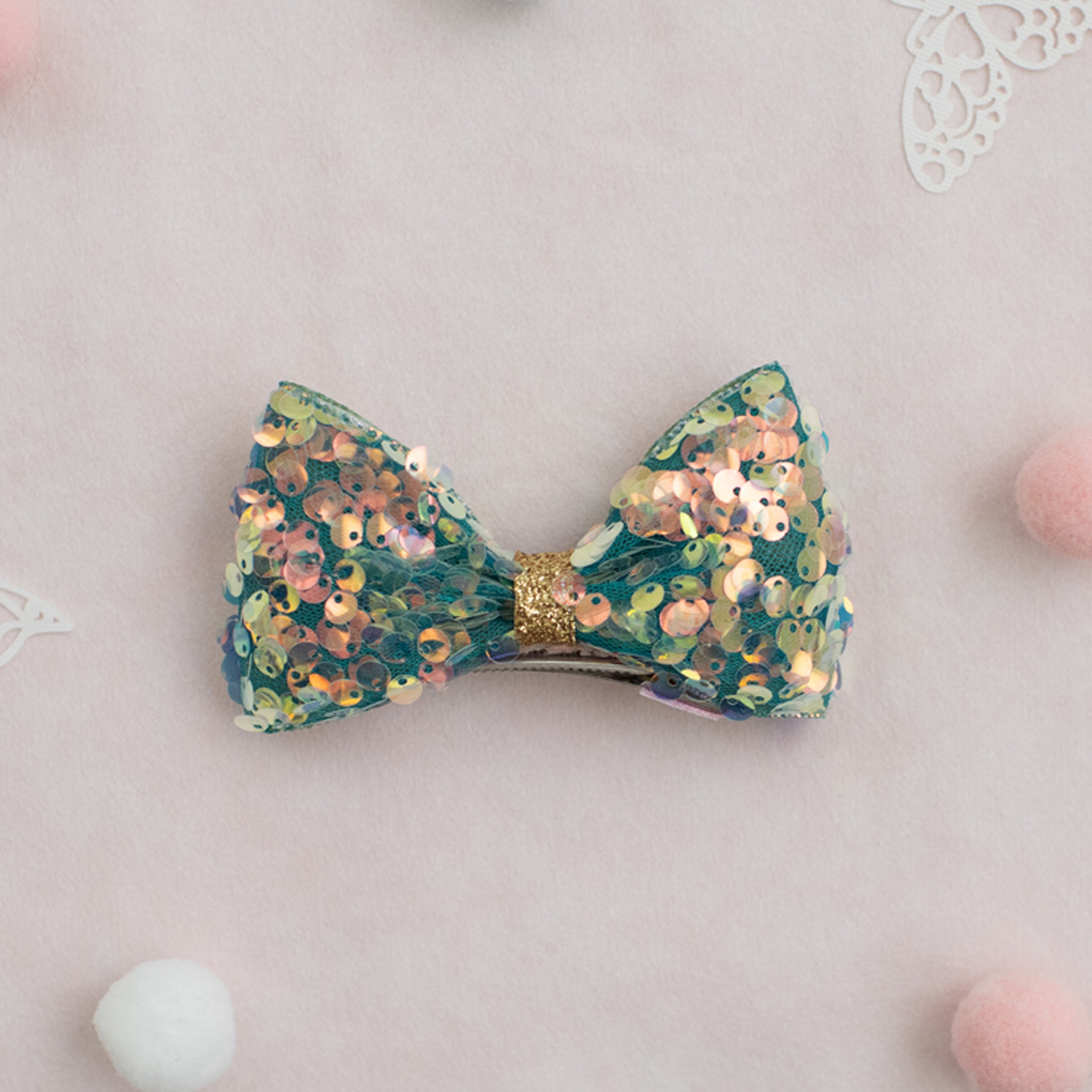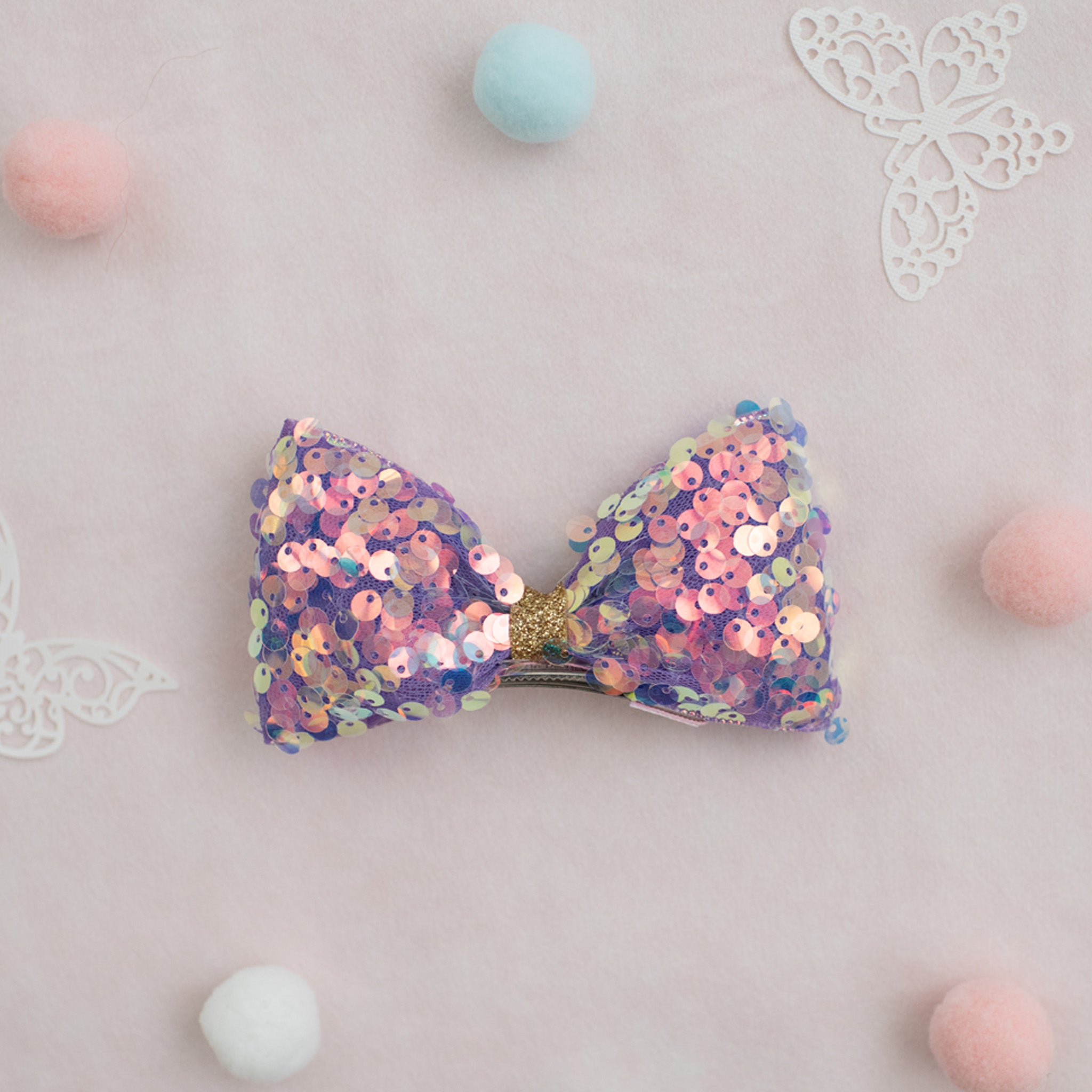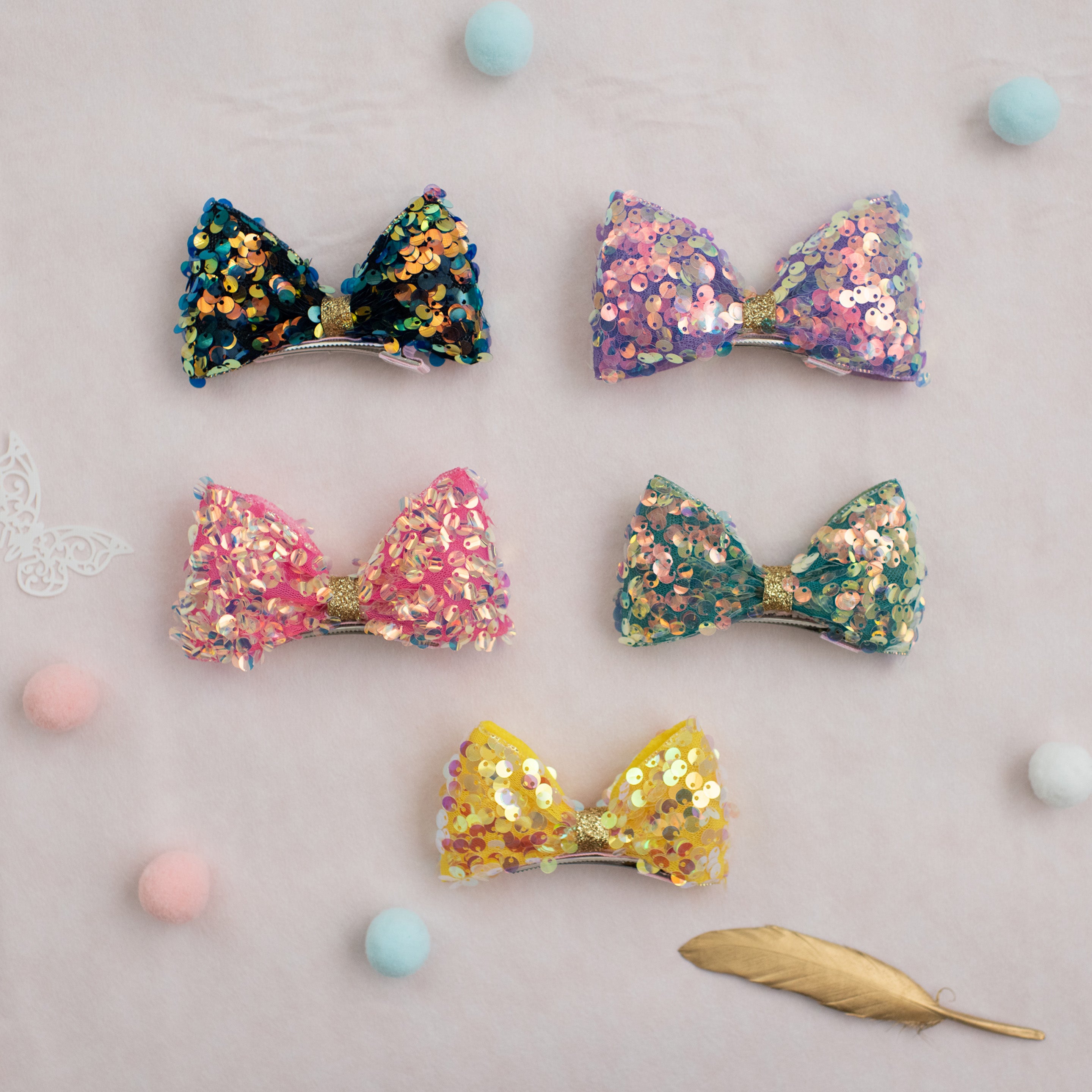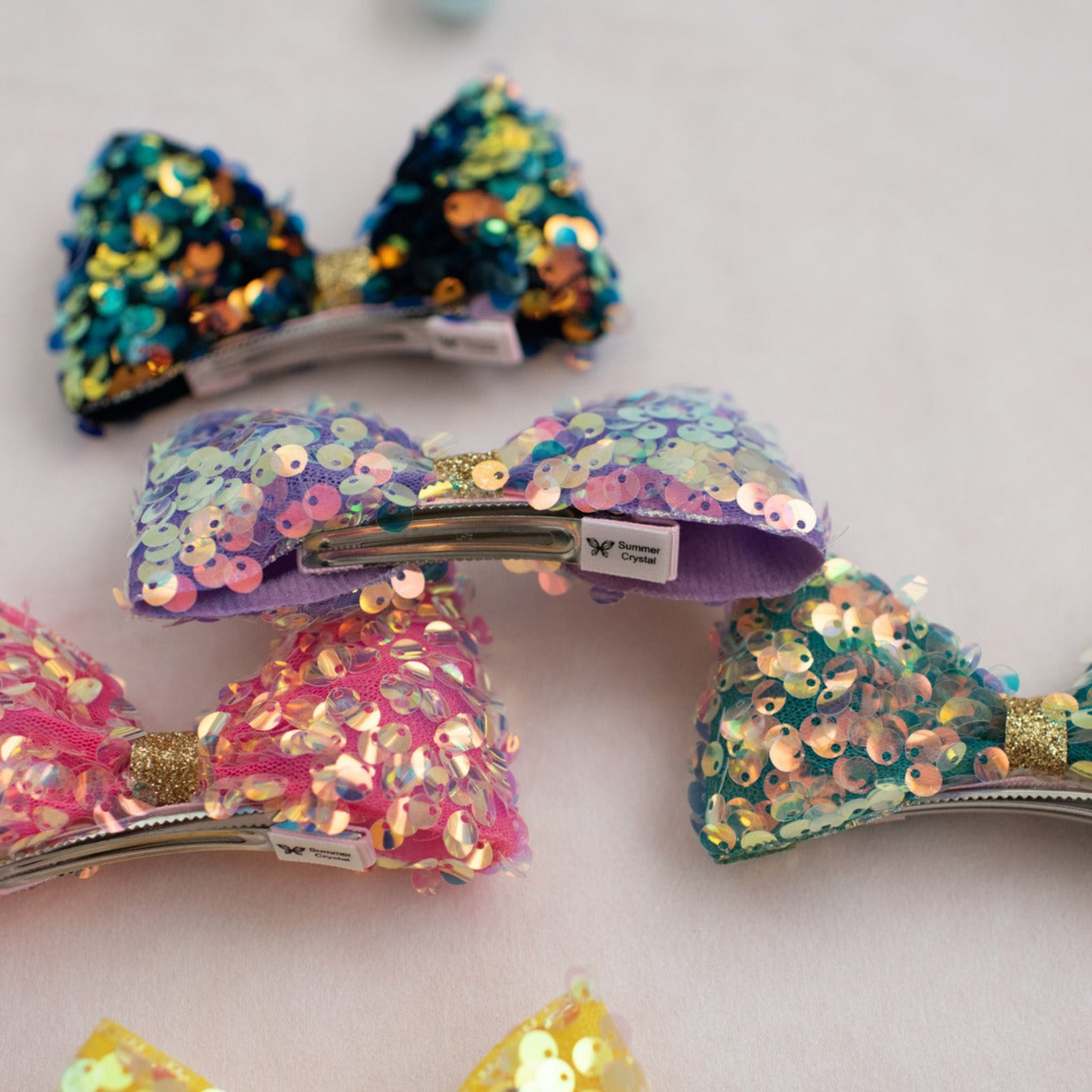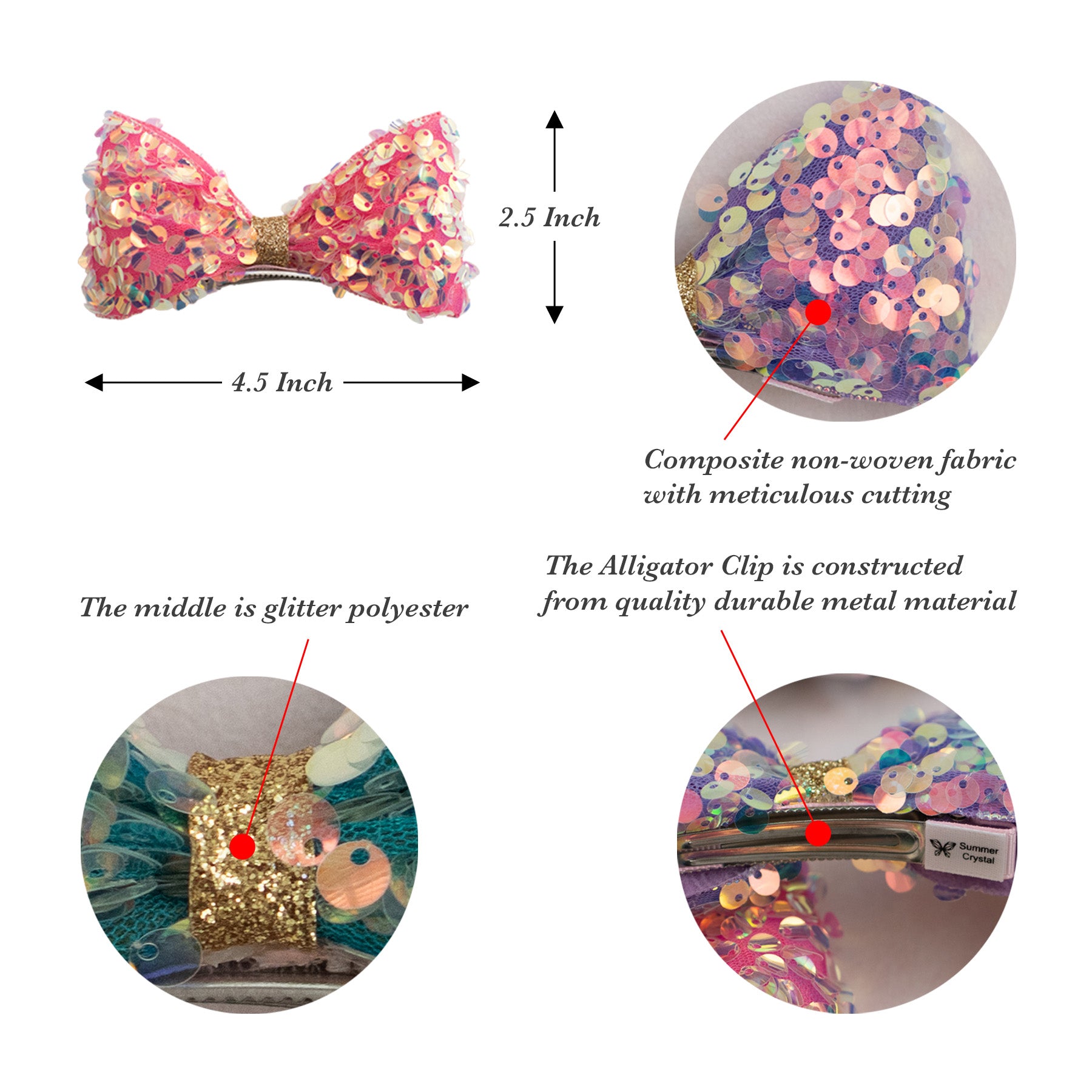 Summer Crystal Sparkling Large Sequins Bow Hair Clip
---
Share
Introducing our sequin-embellished bow hair clip, a fashion-forward and uniquely designed hair accessory meticulously crafted by hand. It exudes an overall charming style with a touch of playful sophistication.
The vivid and eye-catching color combinations come to life in the sunlight, causing the sequin bow to shimmer and gleam from different angles, highlighting your individuality. Whether you prefer a ponytail or flowing locks, pairing this wide-brimmed oversized bow can beautifully elongate your face shape, infusing your hairstyle with a distinctive sense of style and a burst of energy.

The fantastic color combinations are both vibrant and beautiful, and when touched by sunlight, the sequin butterfly bow transitions through a stunning array of colors, radiating a captivating personality. 

This hair clip is ideal for fashionable and playful party looks, ensuring you effortlessly steal the spotlight in photos without needing elaborate styling.

About this item:

The bow is crafted from hand-cut mesh sequin fabric combined with cotton, creating a three-dimensional effect, with the middle part of the bow made from glitter polyester for a refined finish.

The hair clip is made from high-quality polyester material, providing durability, flexibility. The outer layer of the hair clip is adorned with premium glitter fabric, offering excellent abrasion and corrosion resistance, ensuring long-lasting use.

The Alligator Clip is constructed from durable metal material, providing excellent resistance to corrosion and rust and ensuring a secure grip on your hair. The front and hand-grip sections of the clip are wrapped in ribbed bands, preventing tangling with your hair and reducing the risk of skin irritation.

Important Notes:
During the cutting process of the sequin butterfly bow, some sequins around the edges may come off, so occasionally, you might find a few loose sequins inside the packaging when opened; this is a normal occurrence. Each sequin is individually stitched with a single fishing line, ensuring a secure attachment so you can wear it confidently.
Suitable for girls aged three and above with both long and short hair. It is ideal for various occasions, including birthdays, holidays, parties, cosplay events, Easter, Halloween, and daily wear. This versatile accessory also makes for a thoughtful gift across multiple occasions.