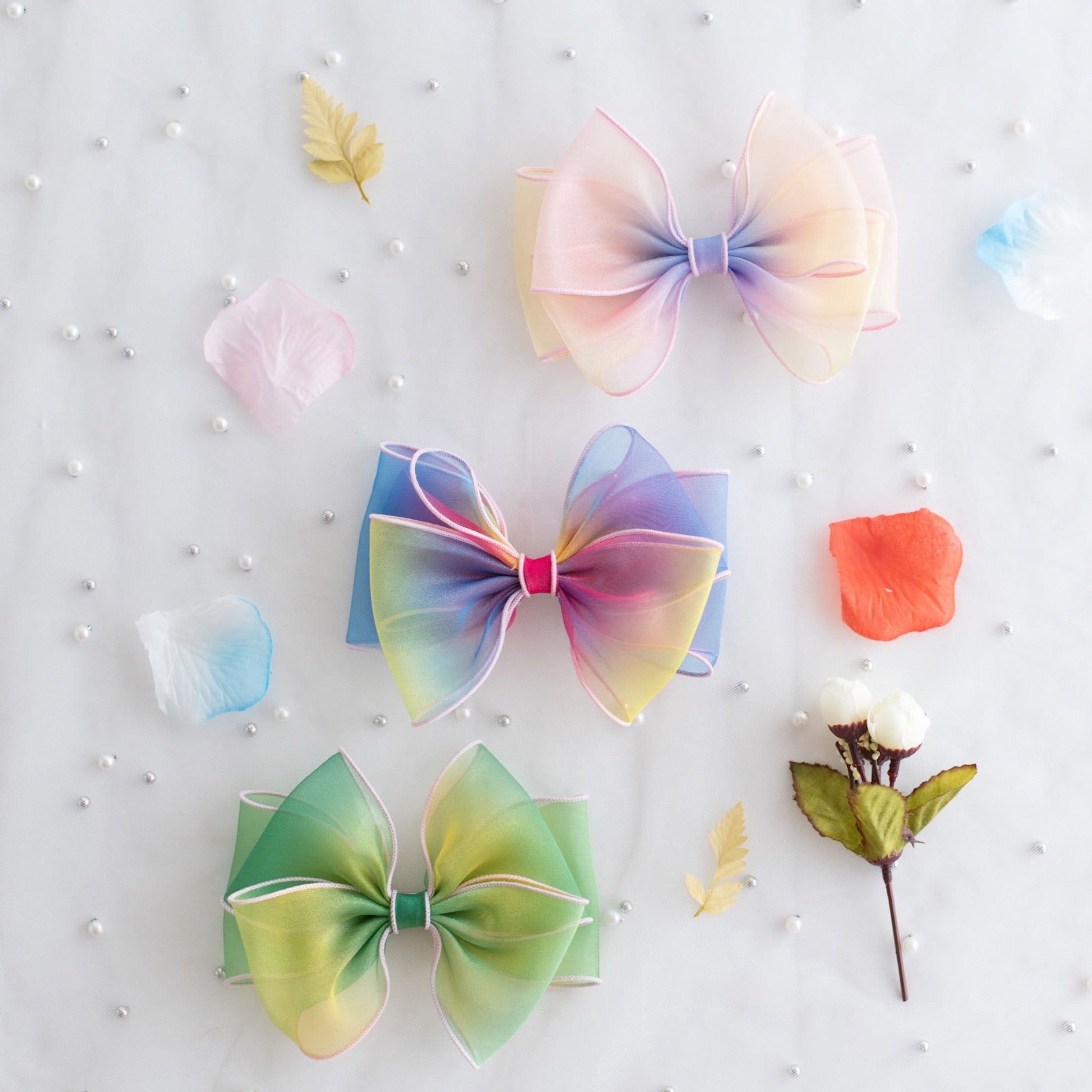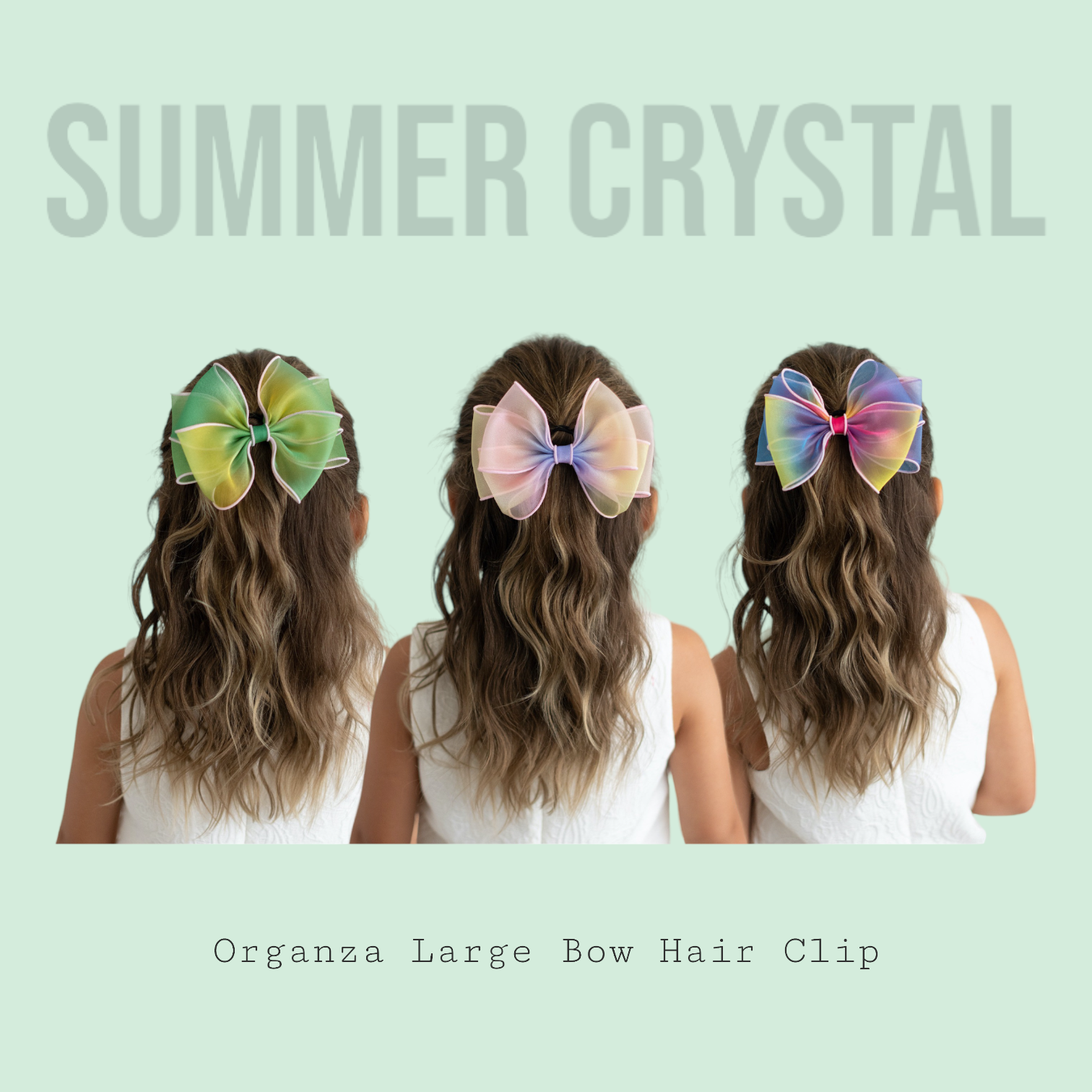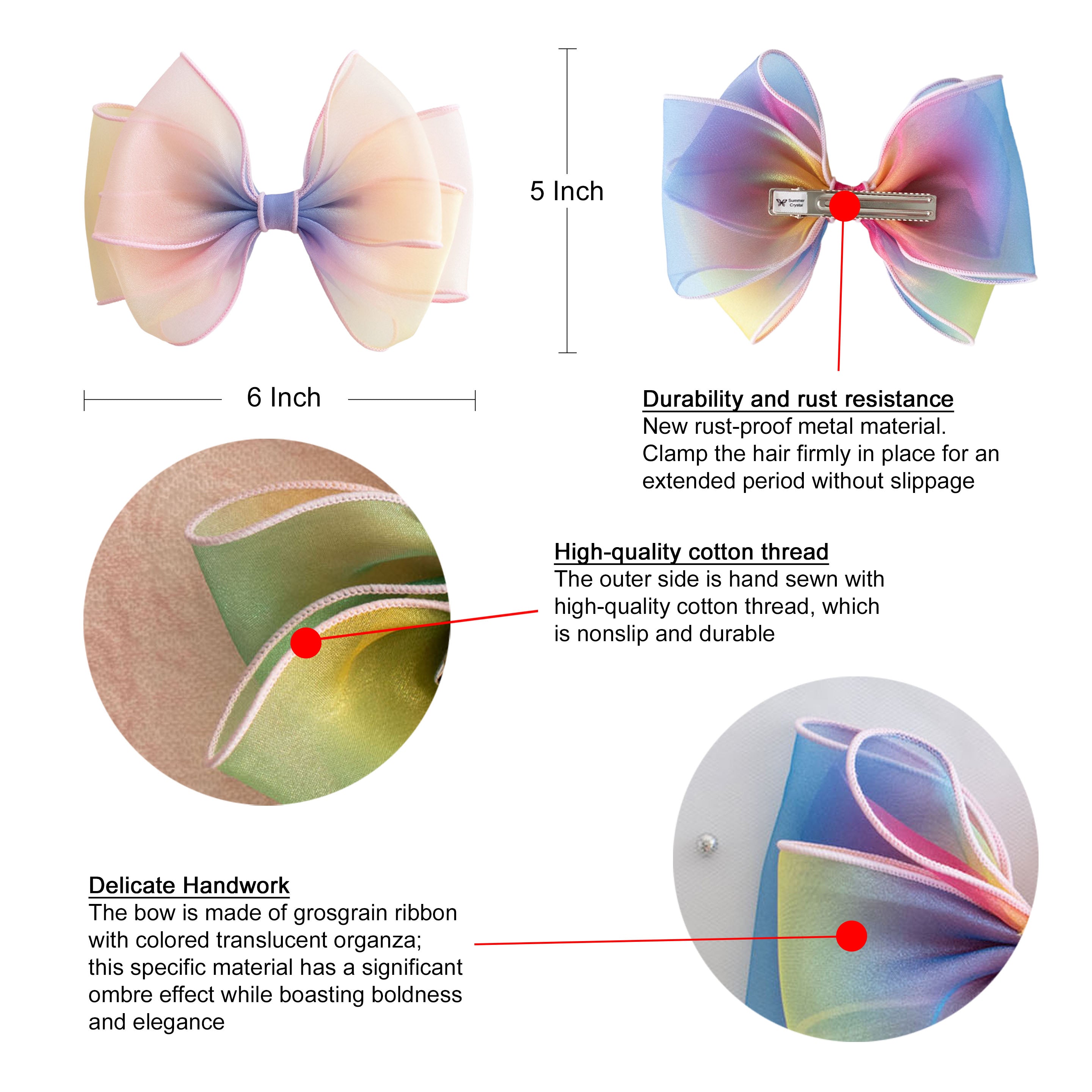 Summer Crystal Organza Large Bow Alligator Hair Clip 6x5 Inch
---
Share
This dreamy rainbow gradient double-layered ribbon knot hair clip is elegant and unique. The overall style is simple and versatile, with colorful ribbons and bright and beautiful colors. Organza is much more flexible and lighter than traditional cotton and silk materials. The double-layered bow is exquisite. The hair clip can be worn with any hairstyle but pairs exceptionally well with a ponytail or shawl hair. No matter how thin or thick your hair is, it is simple, convenient, and comfortable to wear.

The bow is made of grosgrain ribbon with colored translucent organza; this specific material has a significant ombre effect while boasting boldness and elegance.

The outer side is hand sewn with high-quality cotton thread, which is nonslip and durable; the alligator clip can hold a small portion of the hair in place very effectively; it is made of a new rust-proof metal material.

The alligator clip is made of different metals, contributing to its durability and rust resistance. These clips can clamp the hair firmly in place for an extended period without slippage.

For girls over three years old and women, long or short hair. For various occasions, birthdays, holidays, parties, cosplay, easter, Halloween, daily and more. It also serves as an excellent gift for multiple occasions.
Super cute!
I got these for my 4 year old daughter and we both LOVE them!
They are such cute hair bows. They are bigger than I expected, I thought they were going to be mini but they are the size of a normal standard hair bow. The clips are a bit small to hold hair back independently so these are better suited for accessorizing a hair style rather than keeping hair in place. That's perfectly fine with me as my daughter loves to use hair bows to style her ponytails.
They are well made and nice quality. I find them to be a value for the price