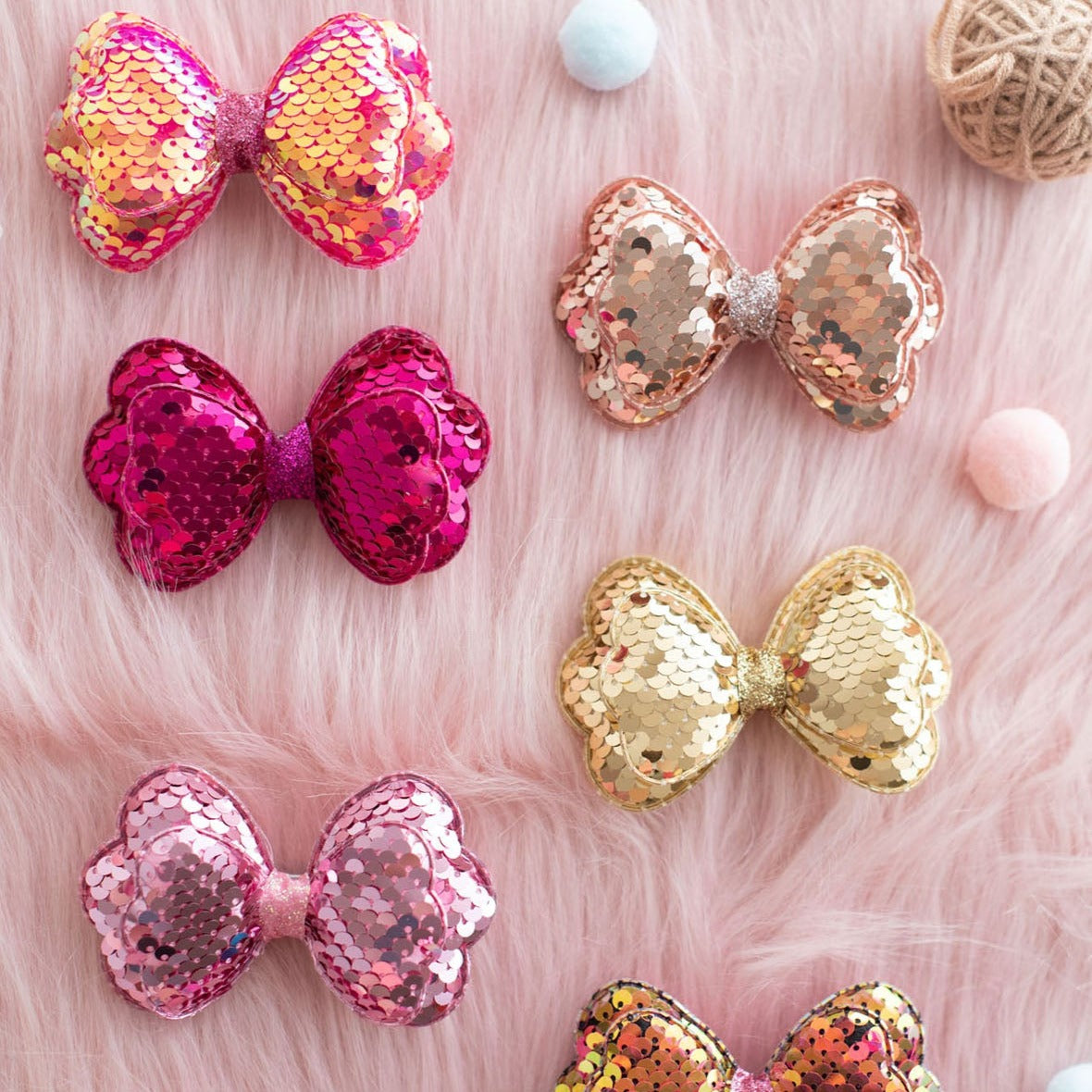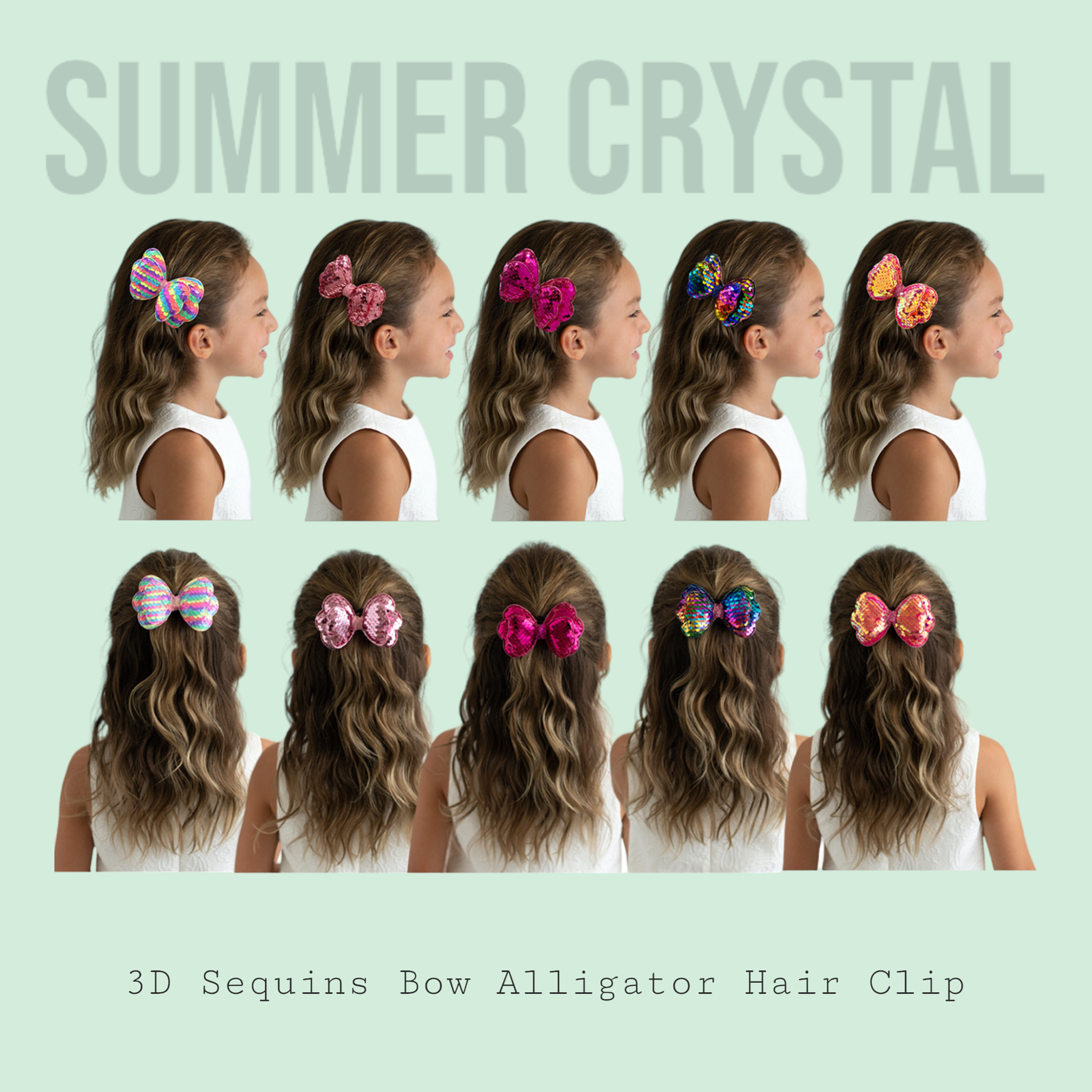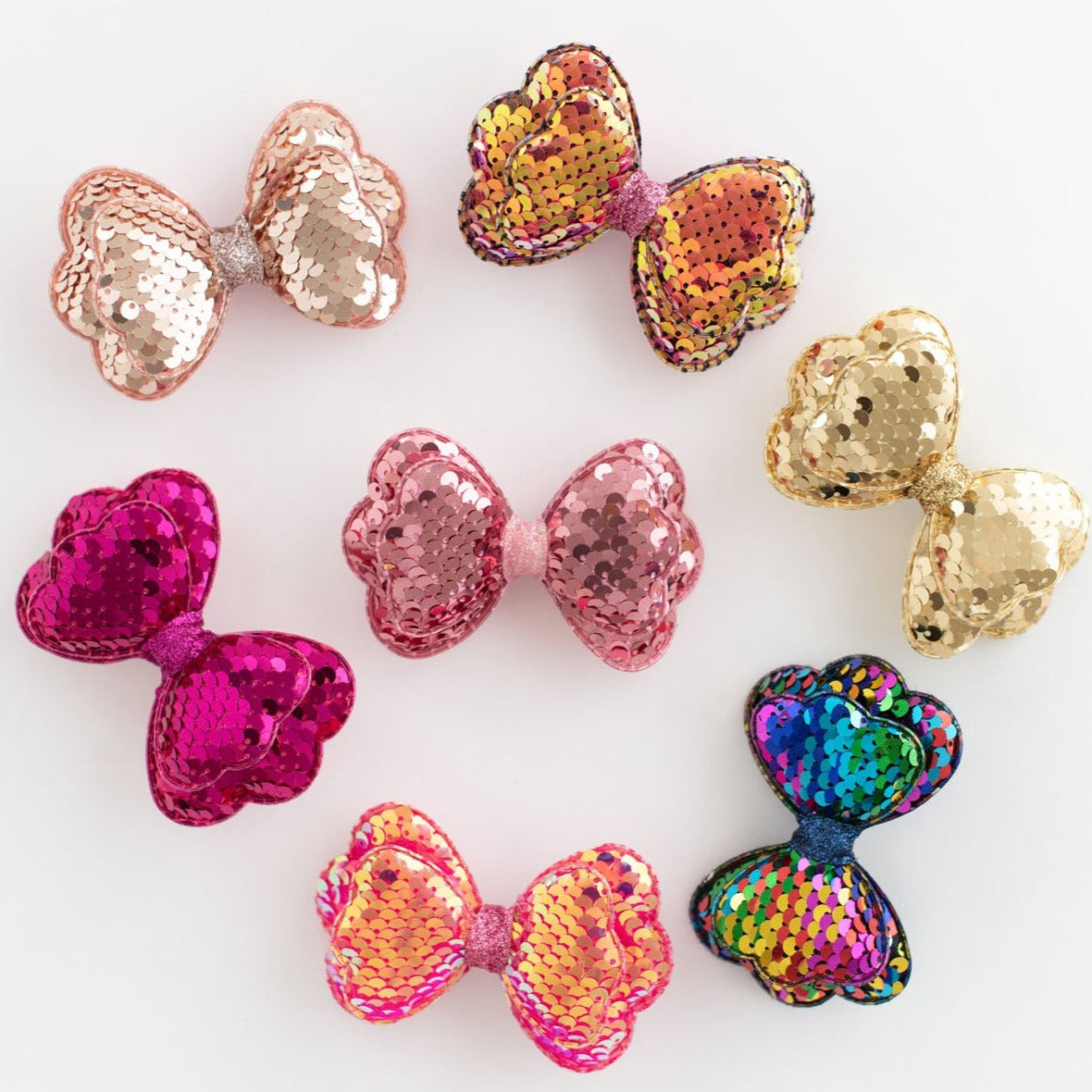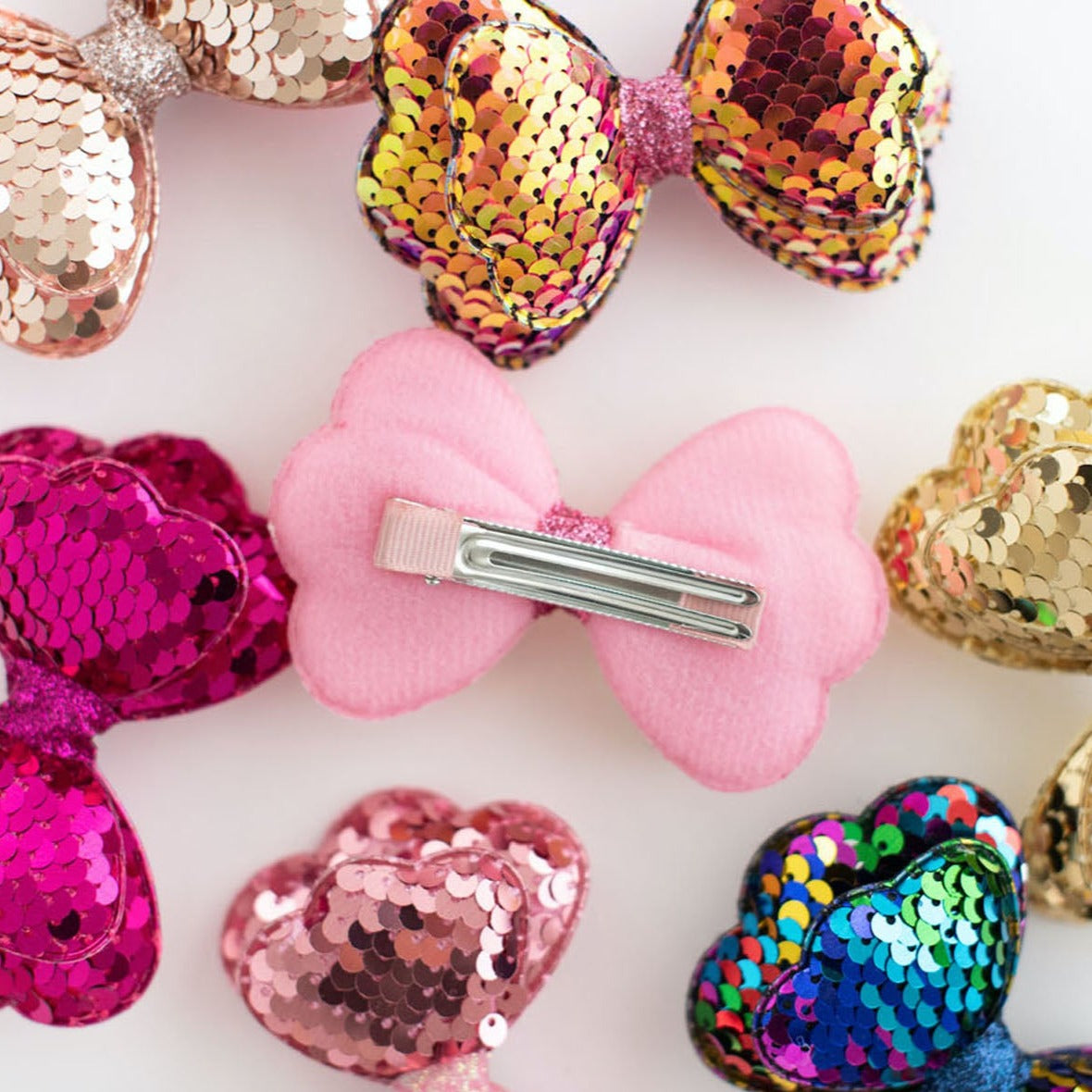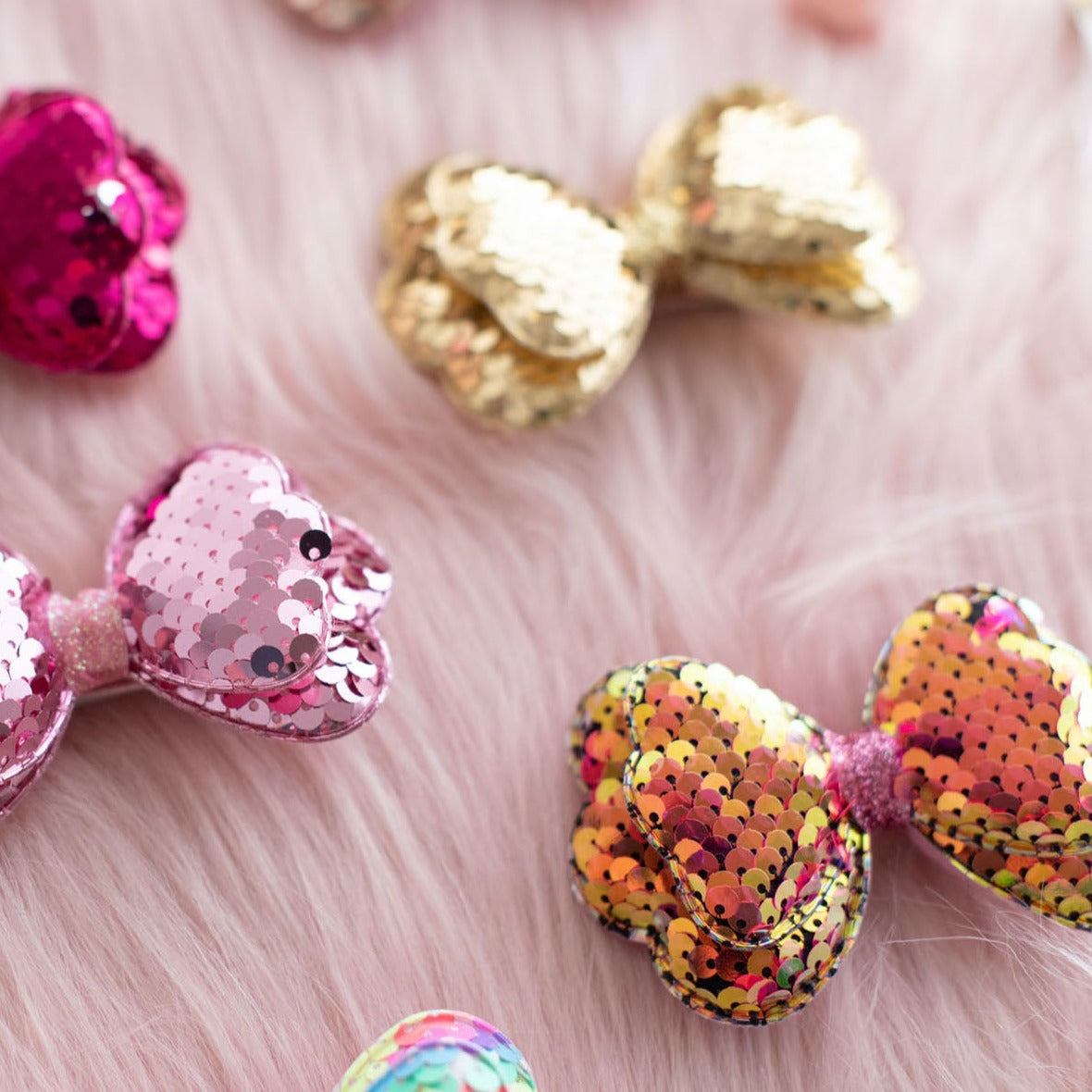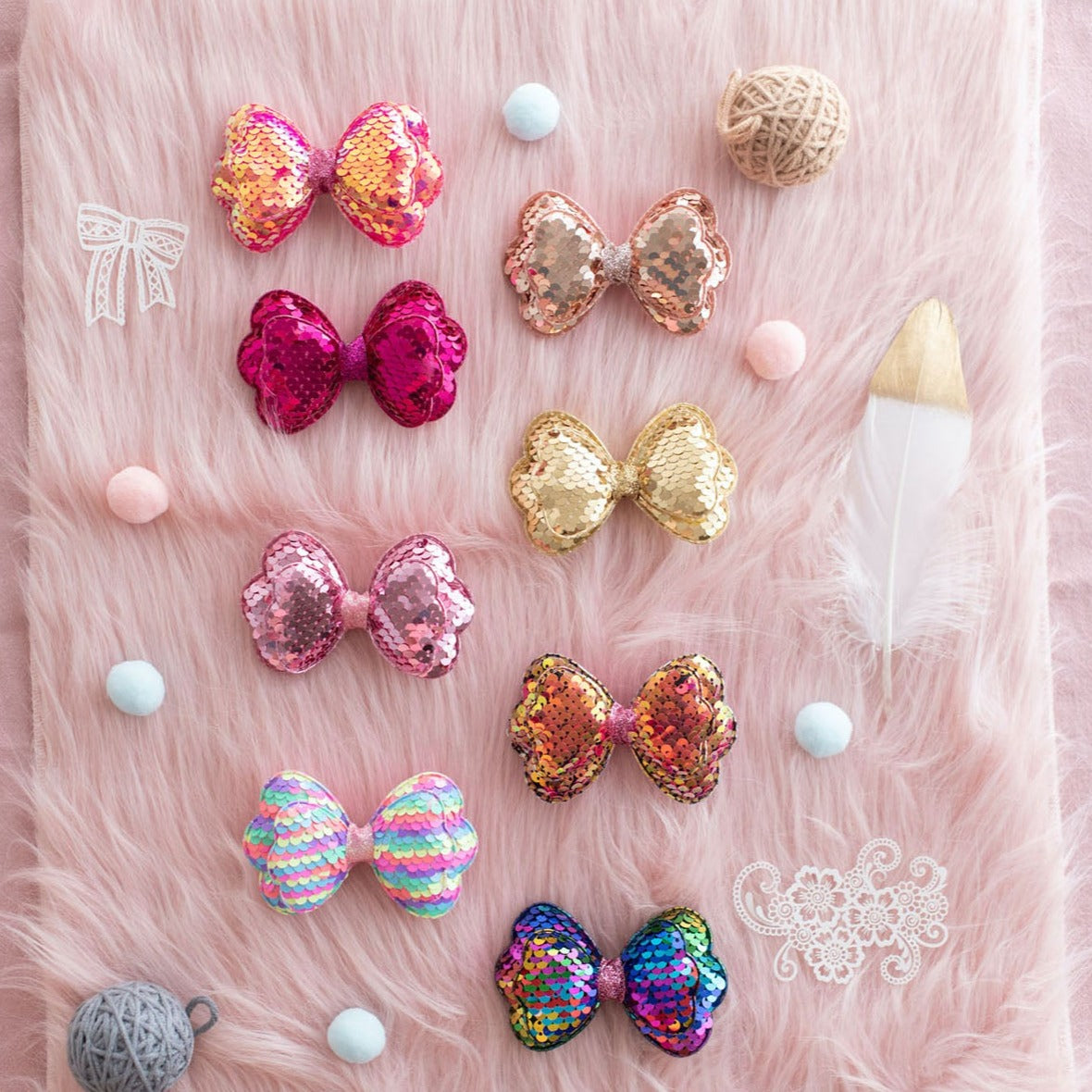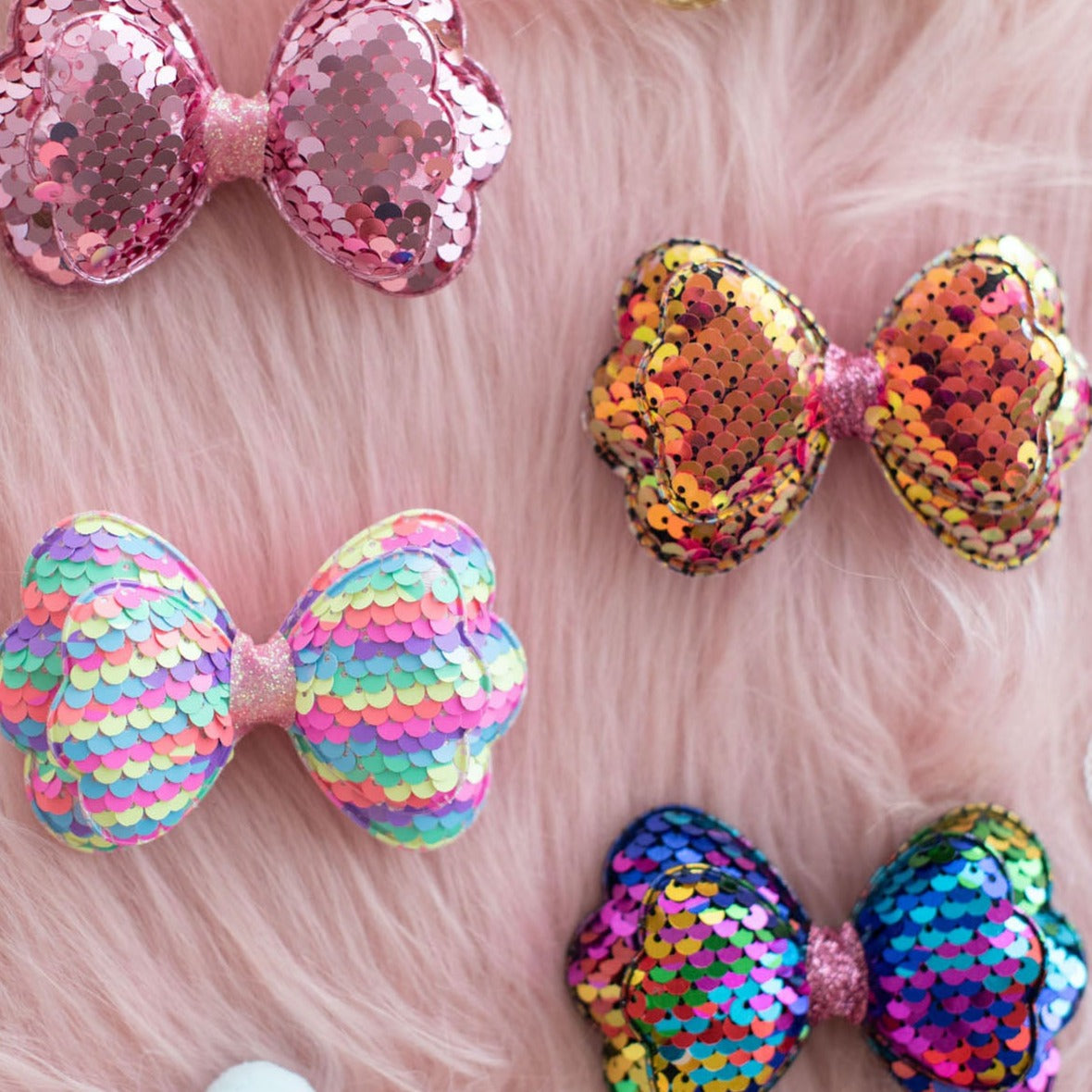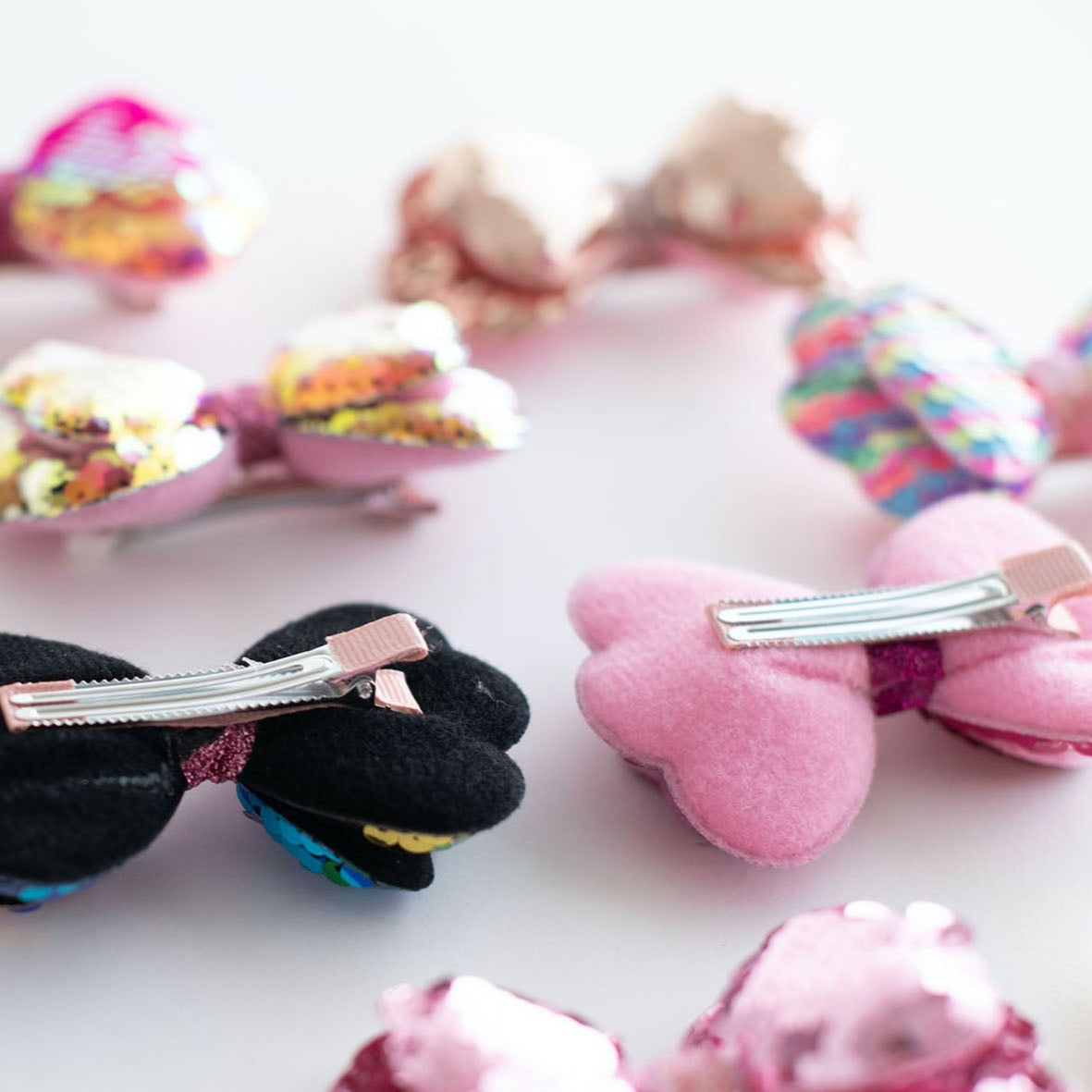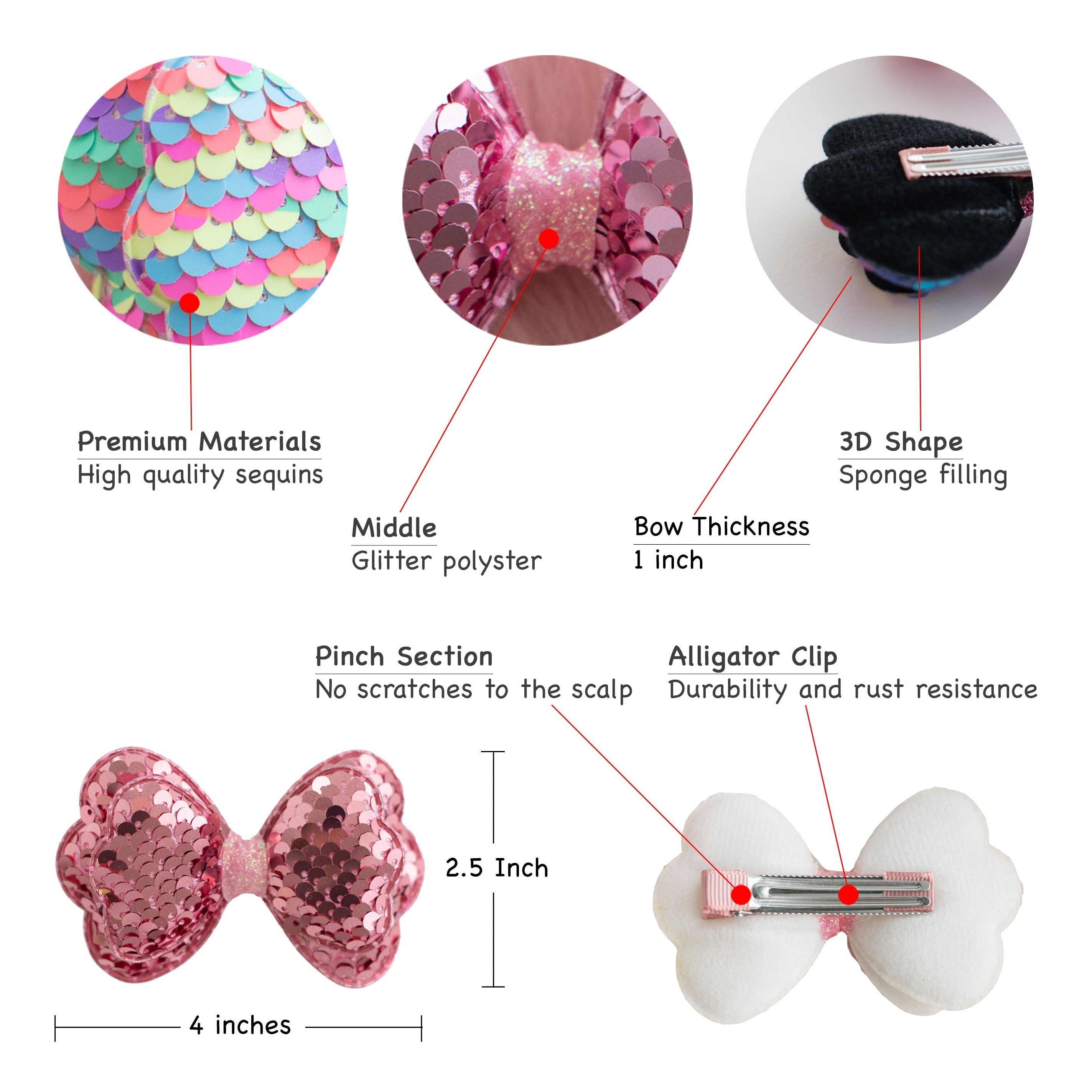 Summer Crystal 3D Sequins Bow Alligator Hair Clip 4x2.5 Inch
---
Share
The bow is created with colored glitter sequins that shine bright and beautiful under the sunlight. When viewed from different angles, the bow gradually changes into different colors, sparkling and highlighting the individuality of the clip. Whether it is used as a ponytail clip or worn with the hair down, it brings a pop of color to the hair and highlights the playfulness of children.

The top of the bow is made of colorful sequins, which are highly durable; the middle is glitter polyester, with sponge filling to create a 3D shape; the bottom layer is lined with pure cotton fabric, which protects sensitive skin, does not fade, and comfortable and breathable.

The top section and the pinch section of the hair clip are wrapped with the ribbed band to prevent entanglement of the hair and scratches to the scalp.

The alligator clip is made of different metals, contributing to its durability and rust resistance. These clips can clamp the hair firmly in place for an extended period without slippage.
For girls over three years old and women, long or short hair. For various occasions, birthdays, holidays, parties, cosplay, easter, Halloween, daily and more. It also serves as an excellent gift for multiple occasions.
Nice work!
This is a birthday gift for my five-year-old daughter, and it's the first time to buy girls' hair accessories on this website. It's beyond my expectations. It looks much better than the pictures I saw on the website. I'm wondering why the photo doesn't look gorgeous in real life. My daughter Nicole puts this clip where she can see it before bed, wears it every day, loves it, and I'm so happy she has something to show off at her school—highly recommended!