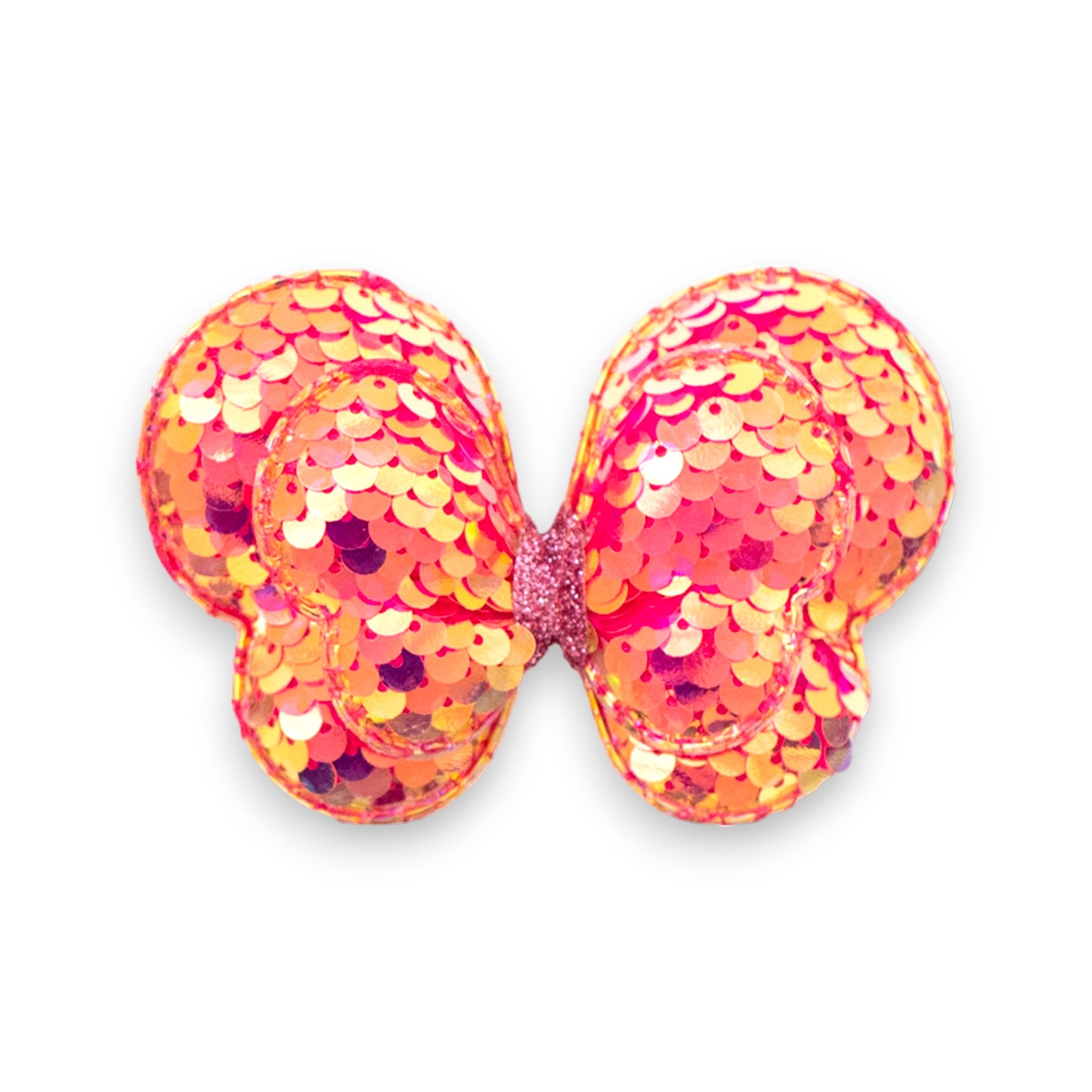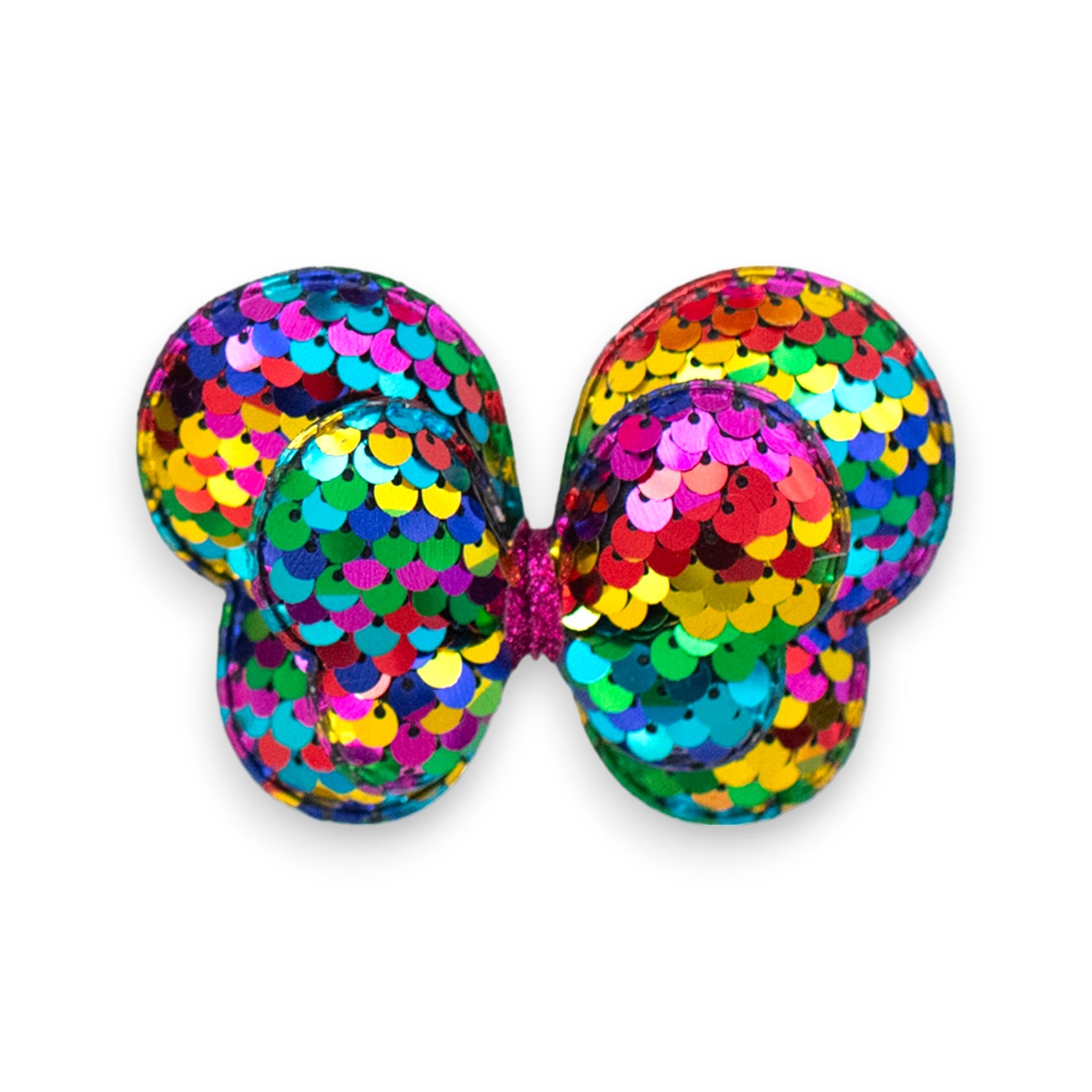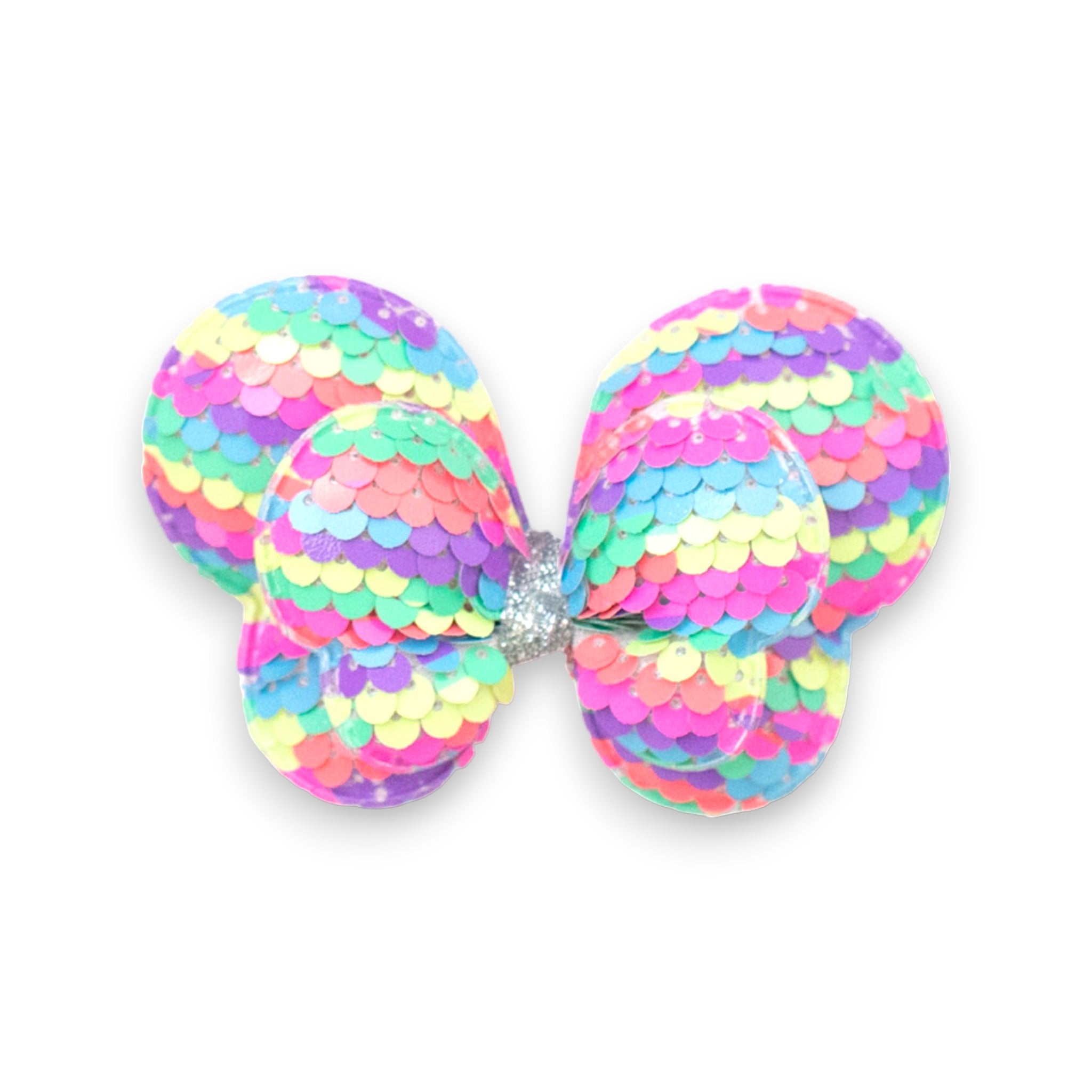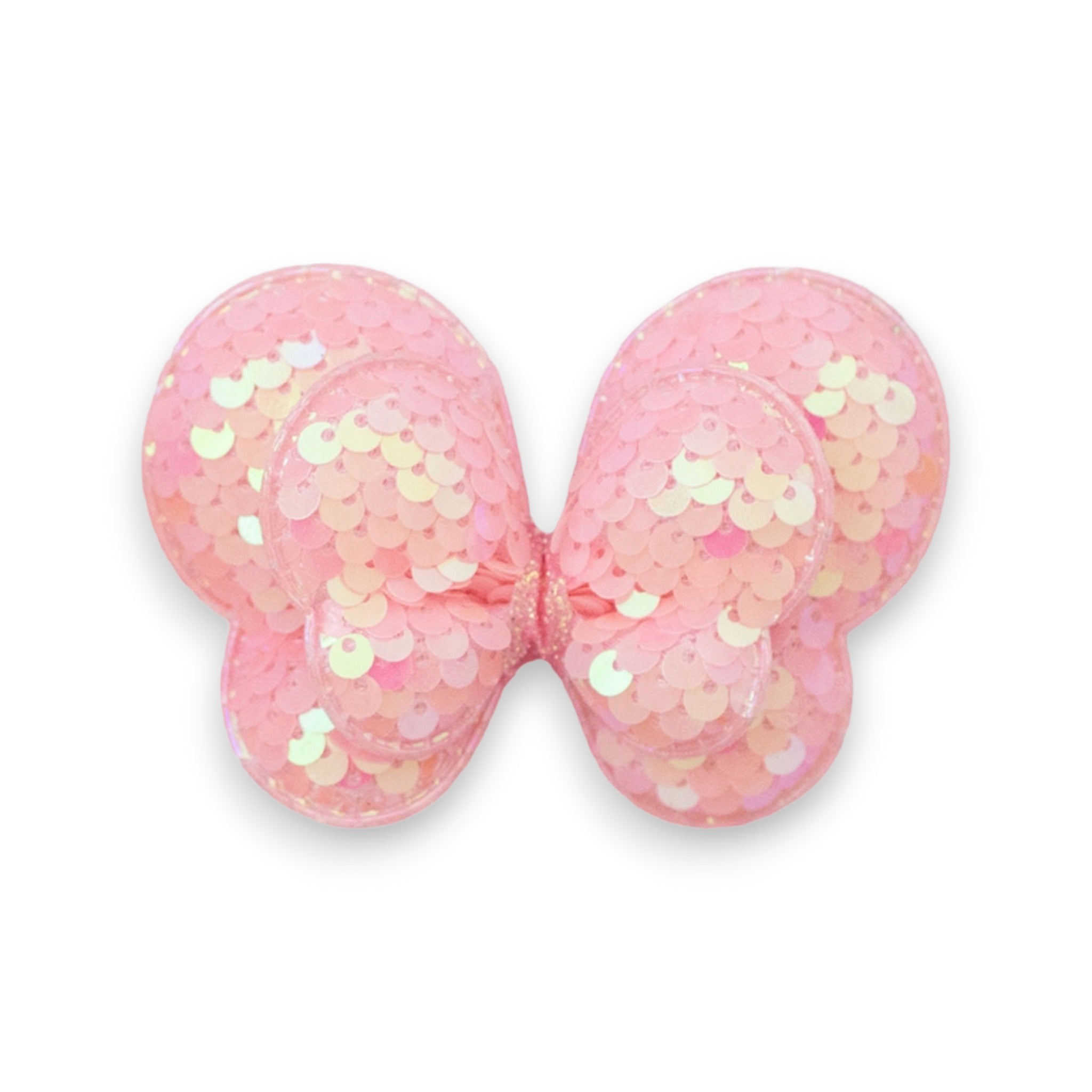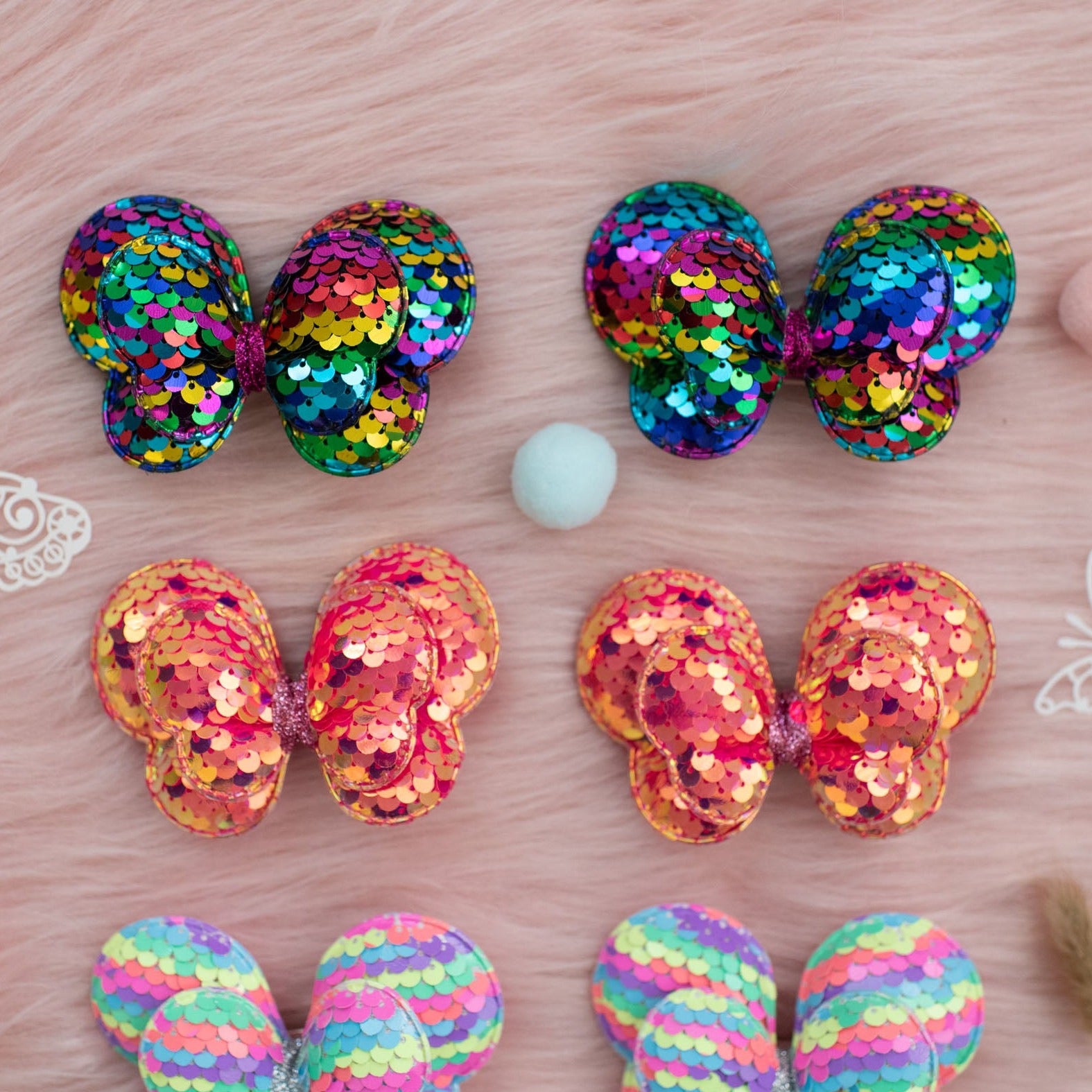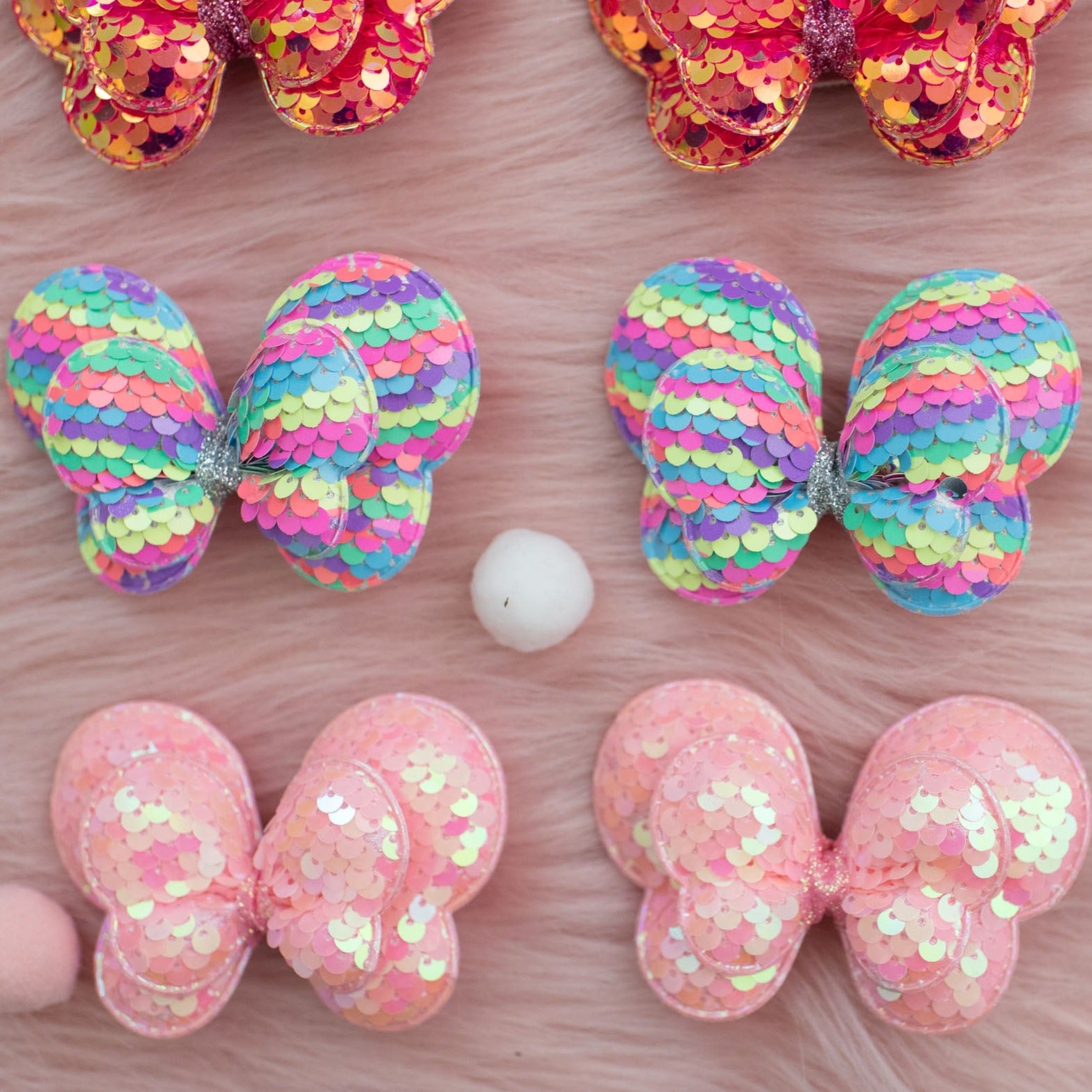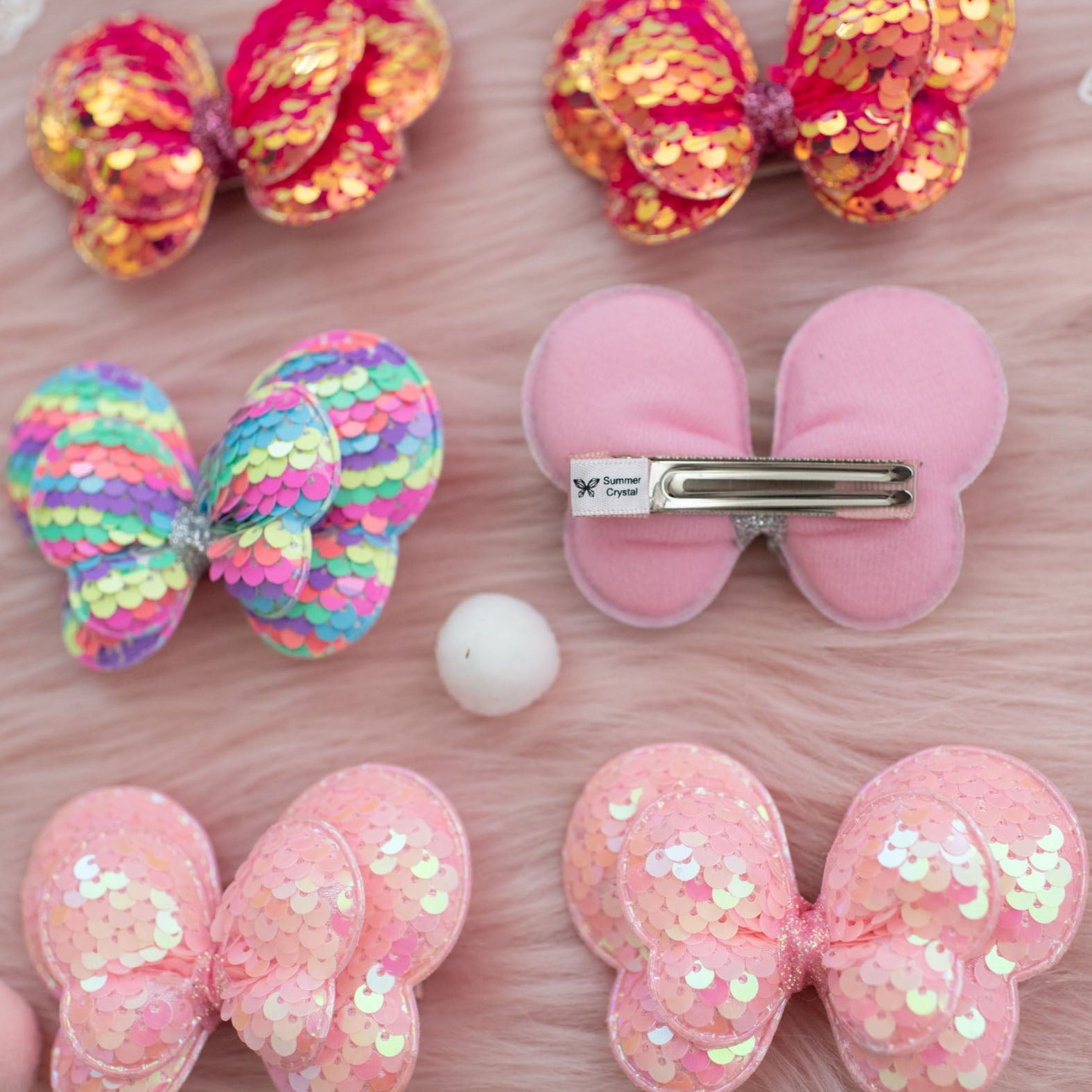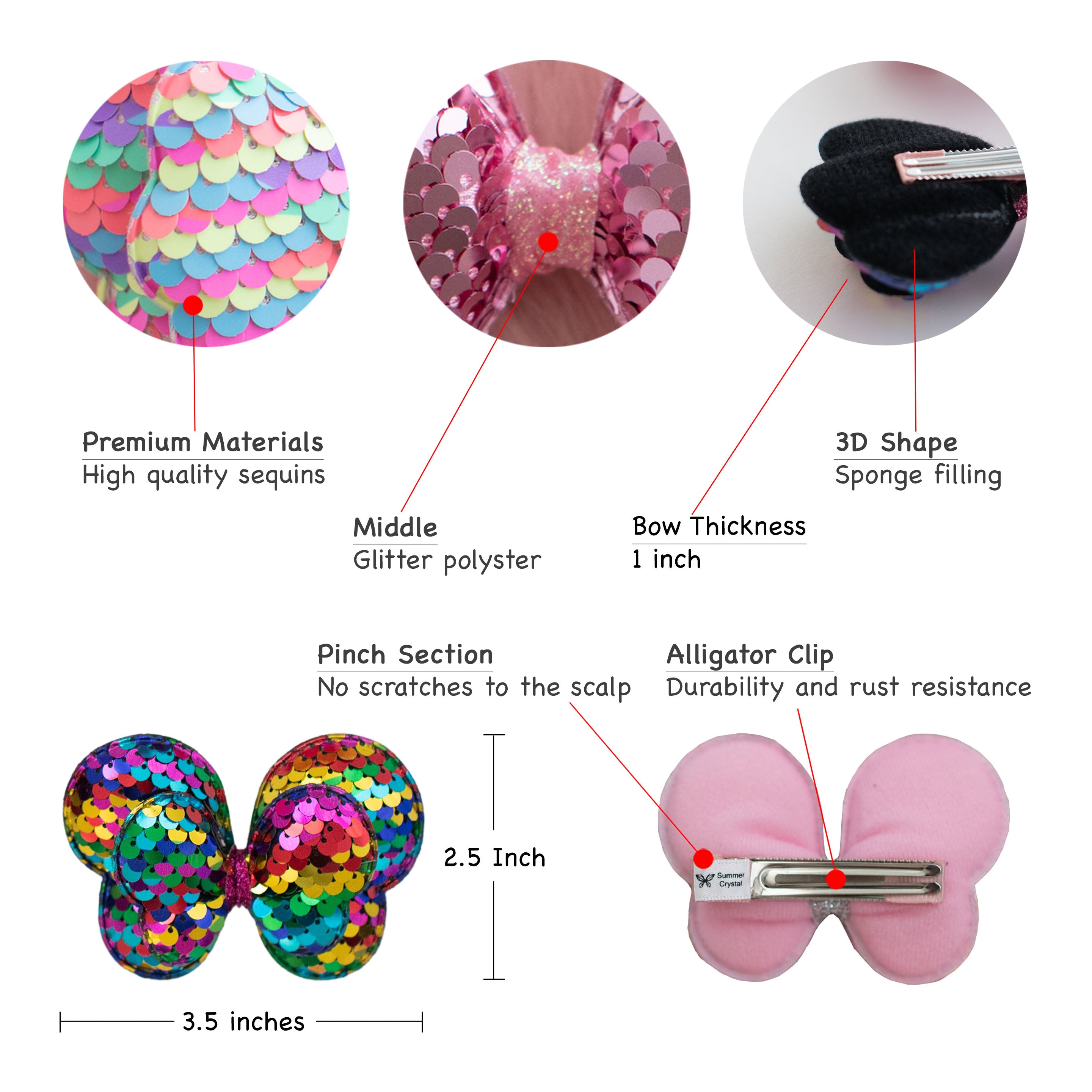 Summer Crystal Sparkling Sequins 3D Butterfly Bow Hair Clip
---
Share
The butterfly bow is created with colored glitter sequins that shine bright and beautifully under the sunlight. When viewed from different angles, the bow gradually changes into different colors, sparkling and highlighting the individuality of the clip. Whether it is used as a ponytail clip or worn with the hair down, it brings a pop of color to the hair and highlights the playfulness of children.
The top of the bow is made of colorful sequins, which are highly durable; the middle is glitter polyester, with sponge filling to create a 3D shape; the bottom layer is lined with pure cotton fabric, which protects sensitive skin, does not fade, and comfortable and breathable.

The top section and the pinch section of the hair clip are wrapped with the ribbed band to prevent entanglement of the hair and scratches to the scalp.

The alligator clip is made of different metals, contributing to its durability and rust resistance. These clips can clamp the hair firmly in place for an extended period without slippage.
Suitable for girls aged three and above, as well as women with both long and short hair. Ideal for a wide range of occasions including birthdays, holidays, parties, cosplay events, Easter, Halloween, daily wear, and more. This versatile accessory also makes for a thoughtful gift across multiple occasions.
These are actually good!
These are so pretty! I love glitter and these really sparkle. You might expect this type of glitter to flake off, but it dosen't. My daughter loves them. Great price too!
Beautiful!
These are absolutely adorable! Perfect for your bow lovers!
Cute
Really cute, strong clips that have a good hold.
Beautiful
I've gotten these for my daughter for her birthday and now school. We love how they look and how well the clips hold them in place even during her games.
Perfect!
This bow is the perfect size for my 9Y girl! It pairs perfect with everyday outfits and dresses!