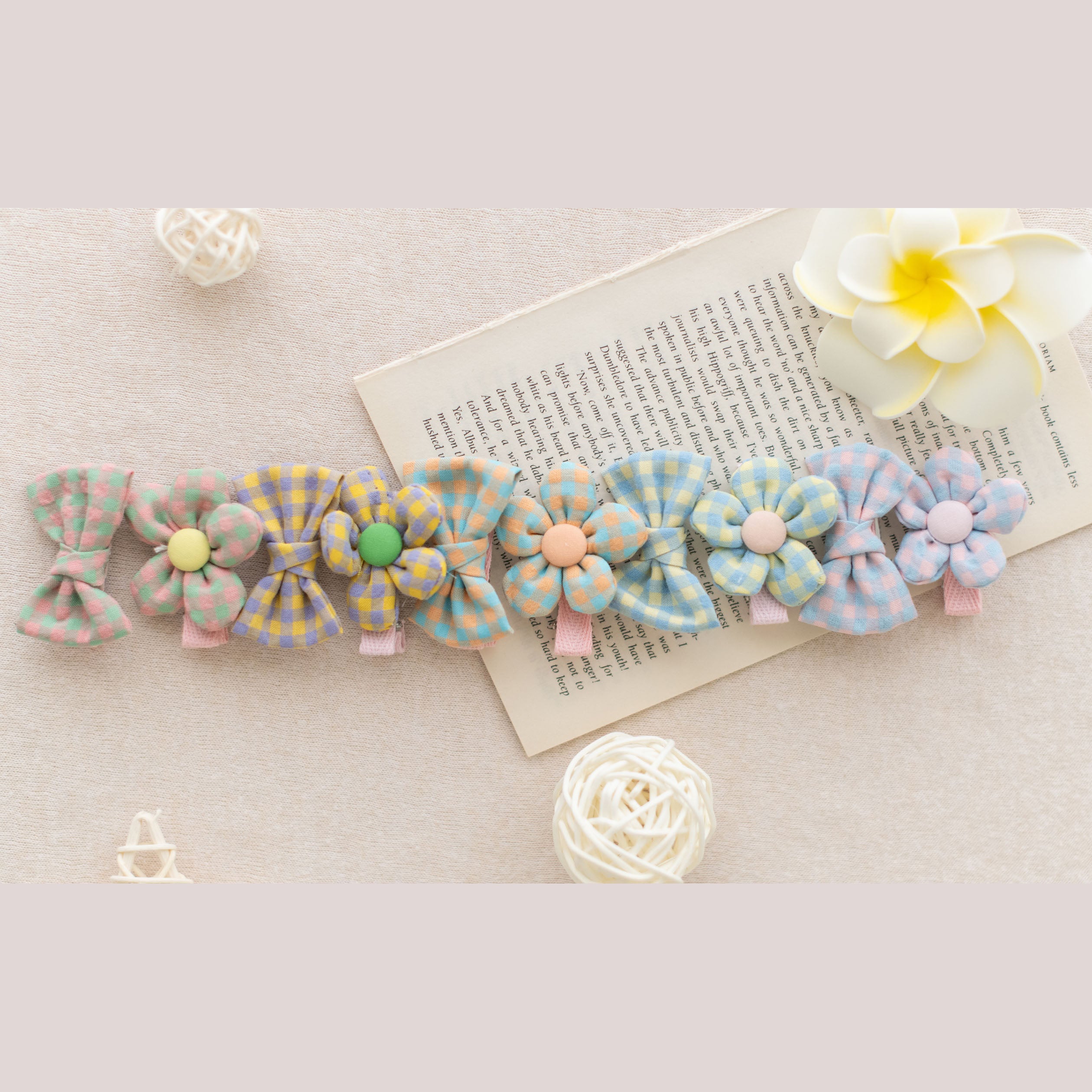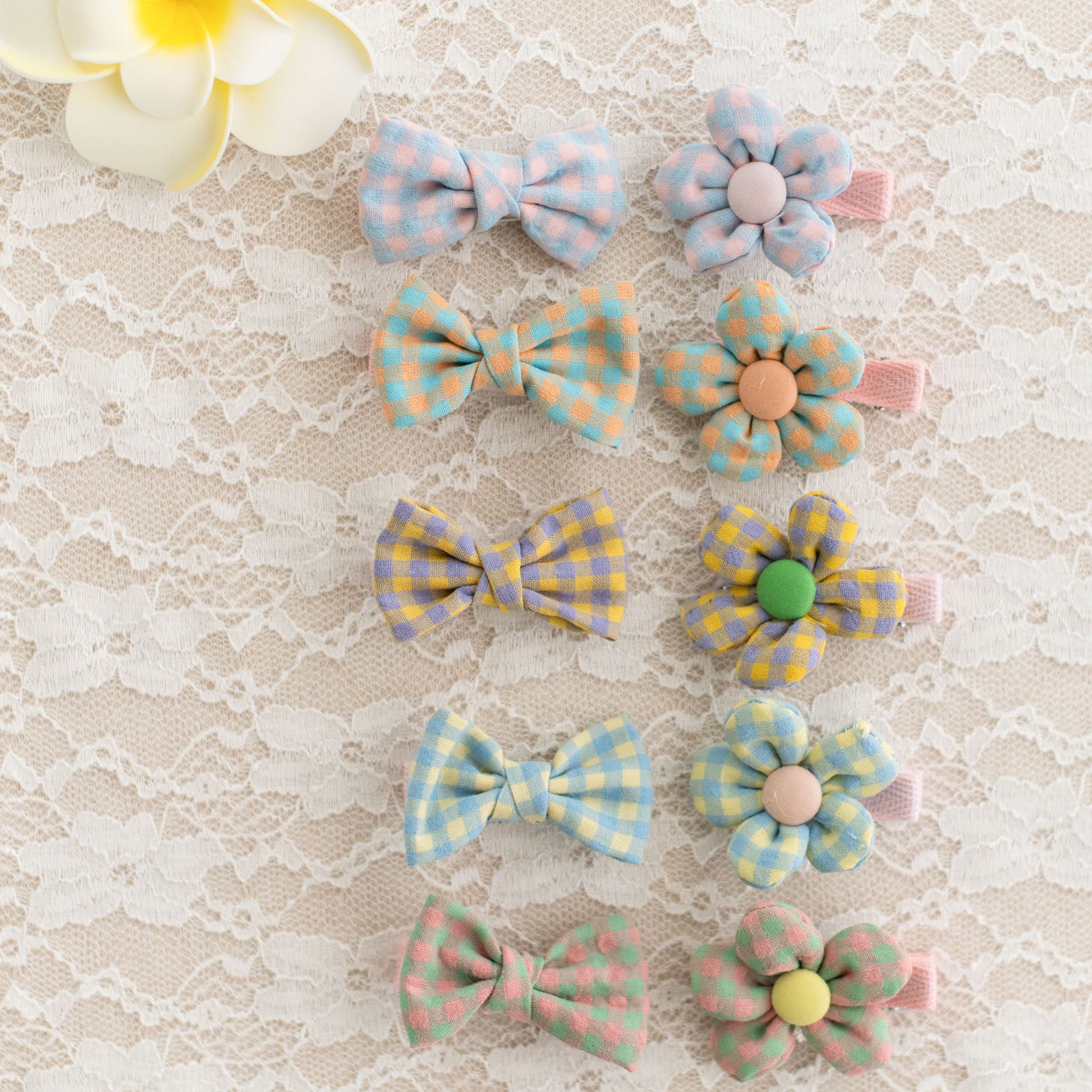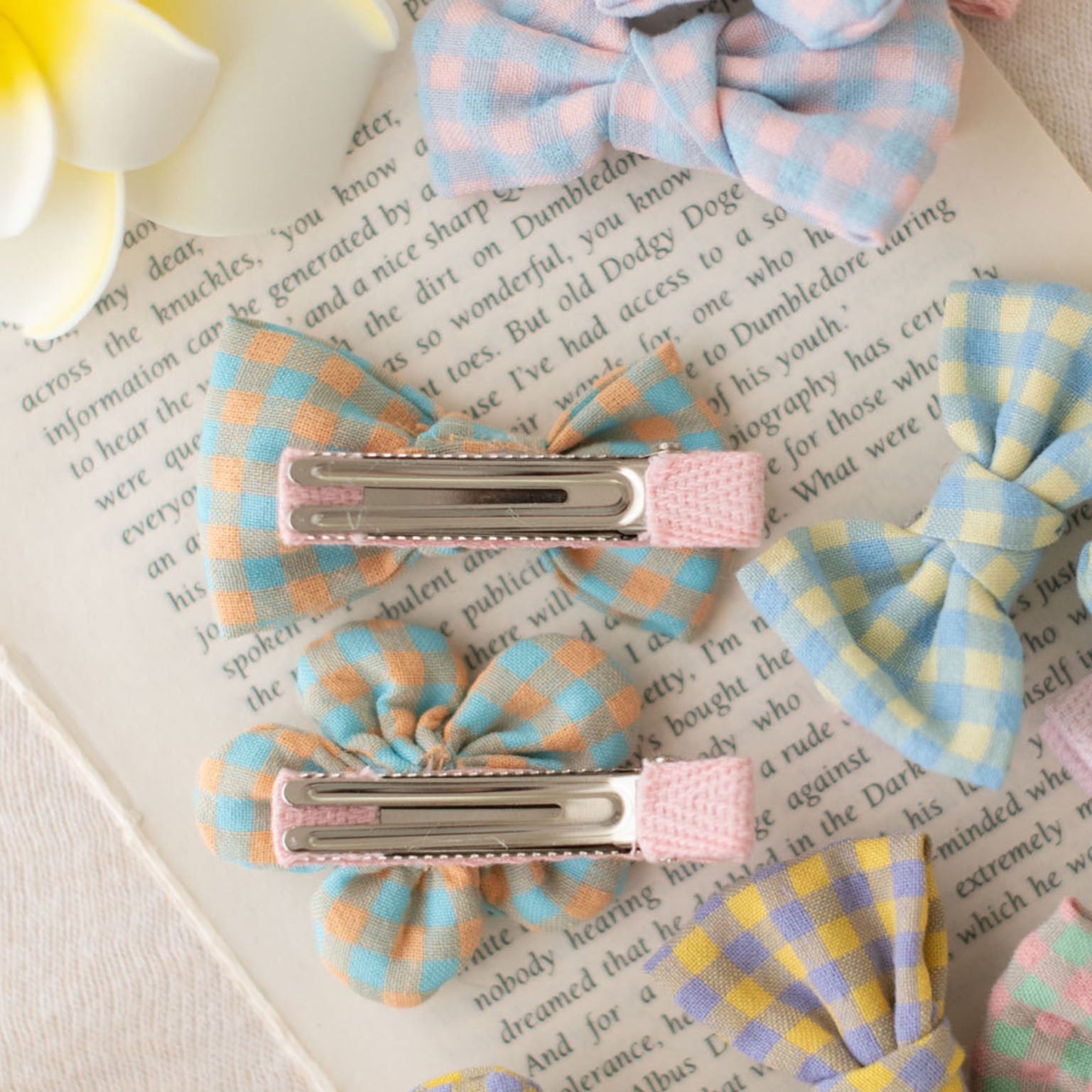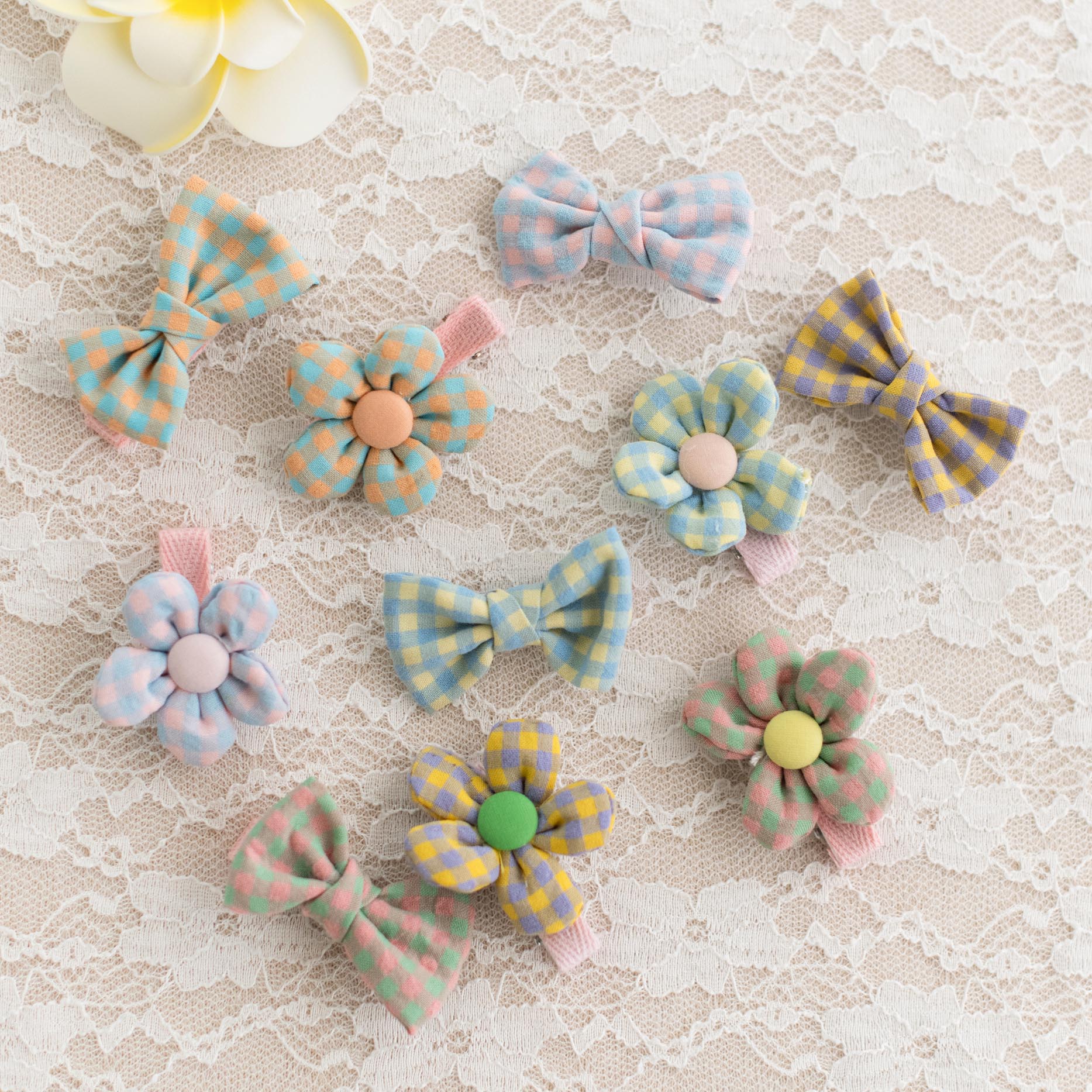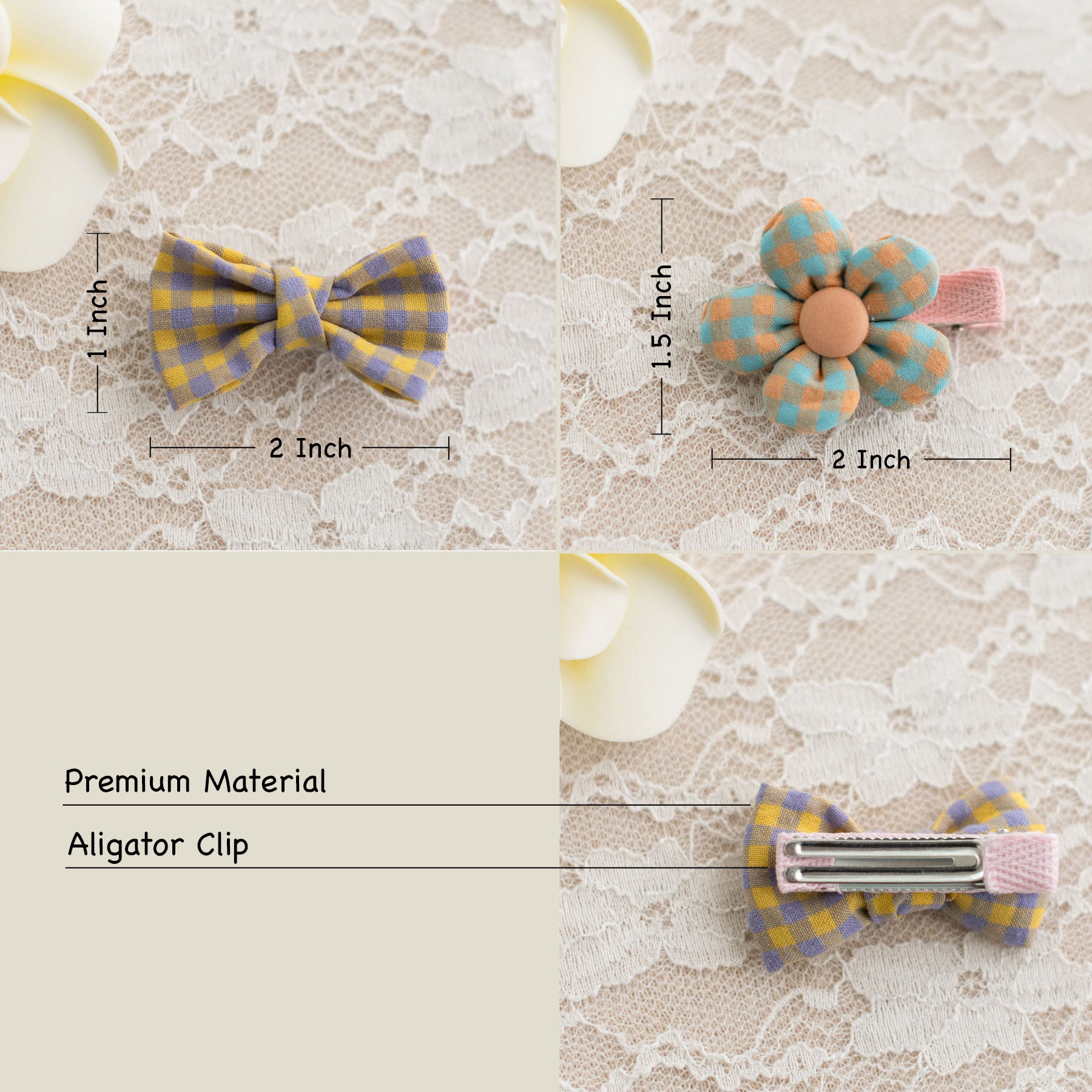 Summer Crystal Baby Girl Plaid Cotton Flowers and Bows Alligator Hair Clips - Pack of 10
---
Share
These handcrafted plaid bow/flower baby clips highlight children's sweet and playful personalities through exquisite color matching and playful patterns. The clip is tightly wrapped with ribbon for a smooth surface to prevent unwanted scratches and entanglement. These simple yet practical clips can be used as side, bangs, or back-of-the-head clips. The clips are suitable for numerous hairstyles and hair consistencies as they are easy and convenient for all occasions.

The bow and flower clips are both crafted with a polyester fabric of satisfactory quality, providing wear resistance and protecting the scalp's sensitive skin.

The alligator clip is made of a new innovative metal material, which is rust-proof, wear-resistant, and holds a small portion of the hair in place very effectively.

The front and pinch parts of the alligator clip are also wrapped with cotton to prevent hair entanglement and unwanted scratches.

All hair clips are wrapped with threaded ribbon to avoid the entrapment of the hair and accidental scratches to the scalp.
Suitable for girls aged six months and above with both long and short hair. Ideal for a wide range of occasions including birthdays, holidays, parties, cosplay events, Easter, Halloween, daily wear, and more. This versatile accessory also makes for a thoughtful gift across multiple occasions.