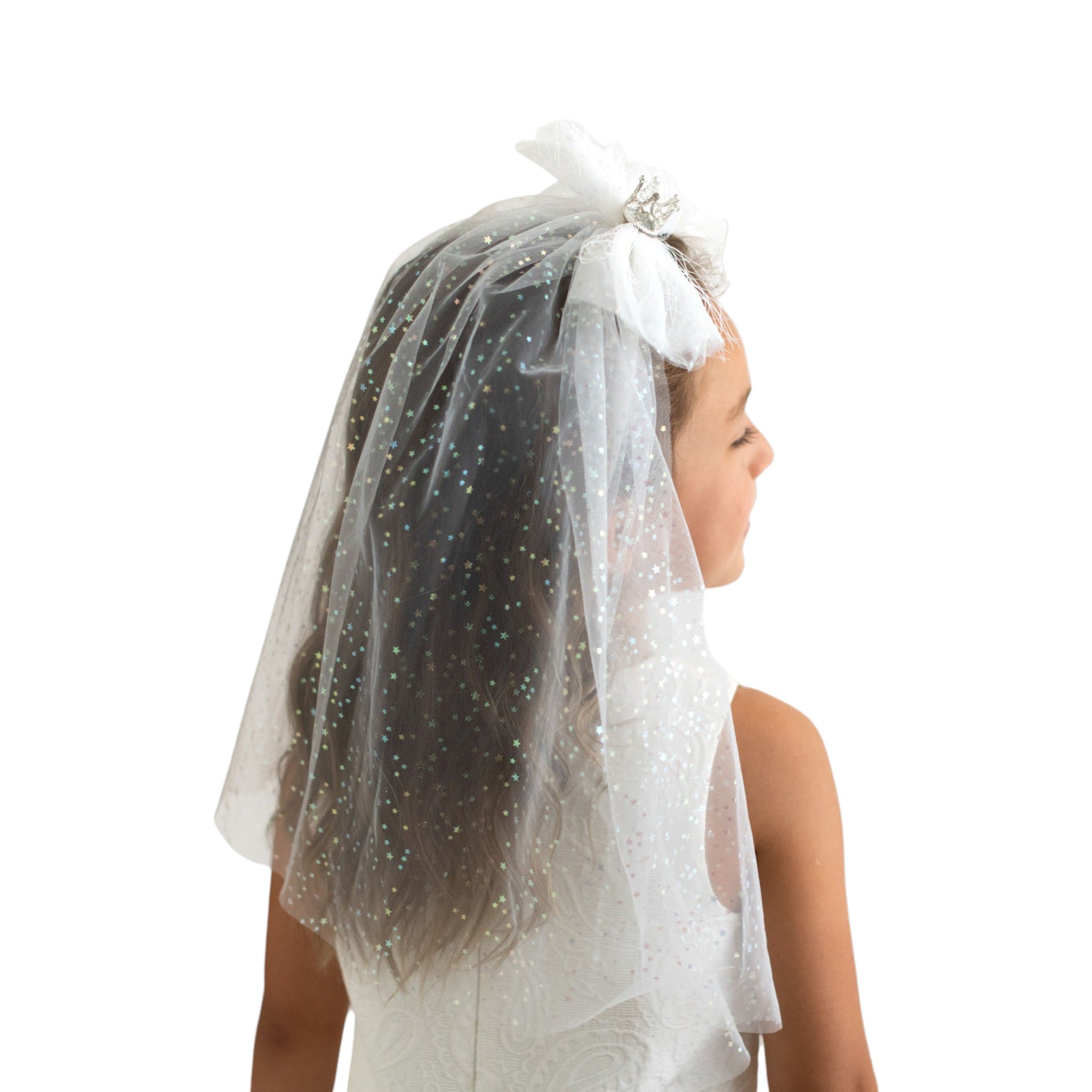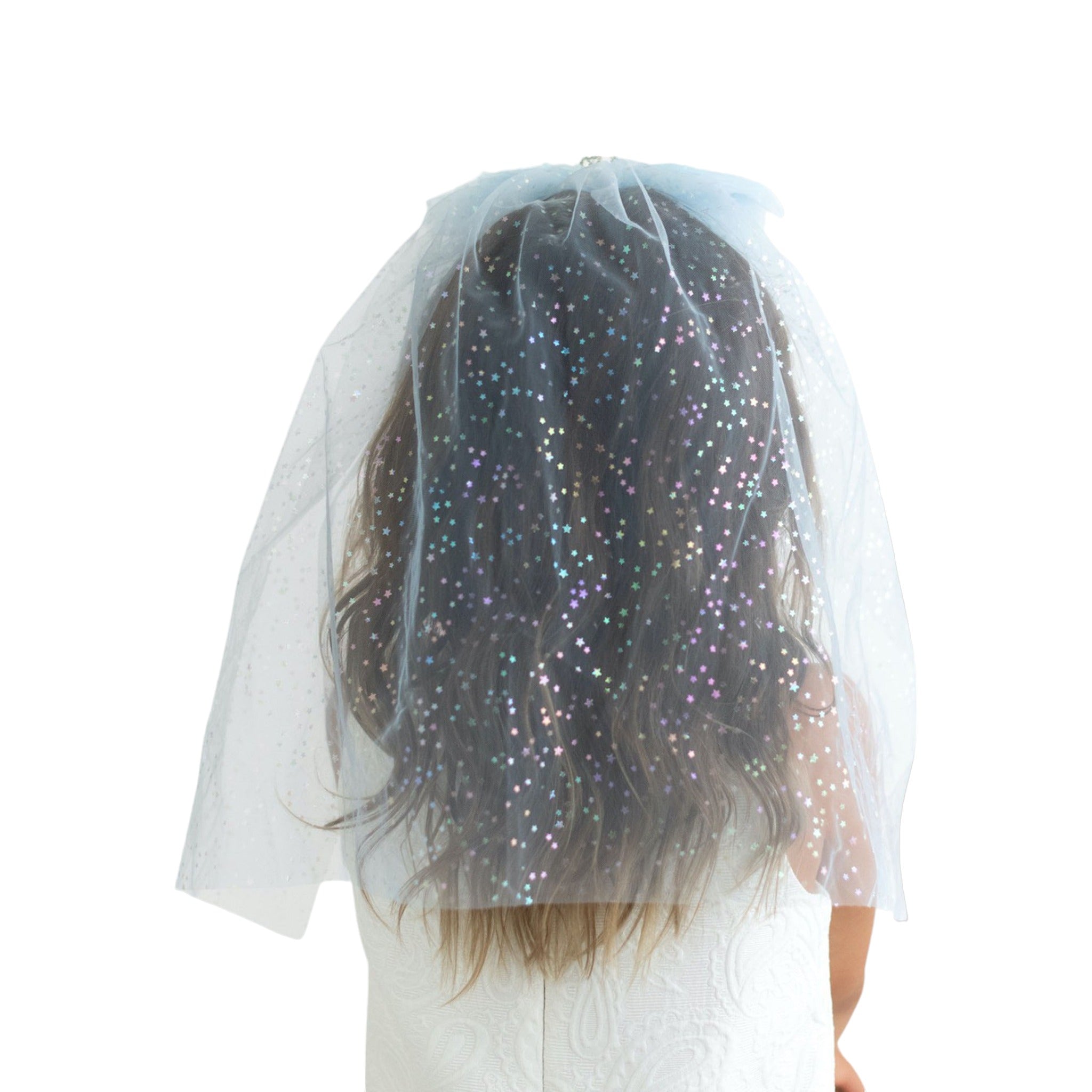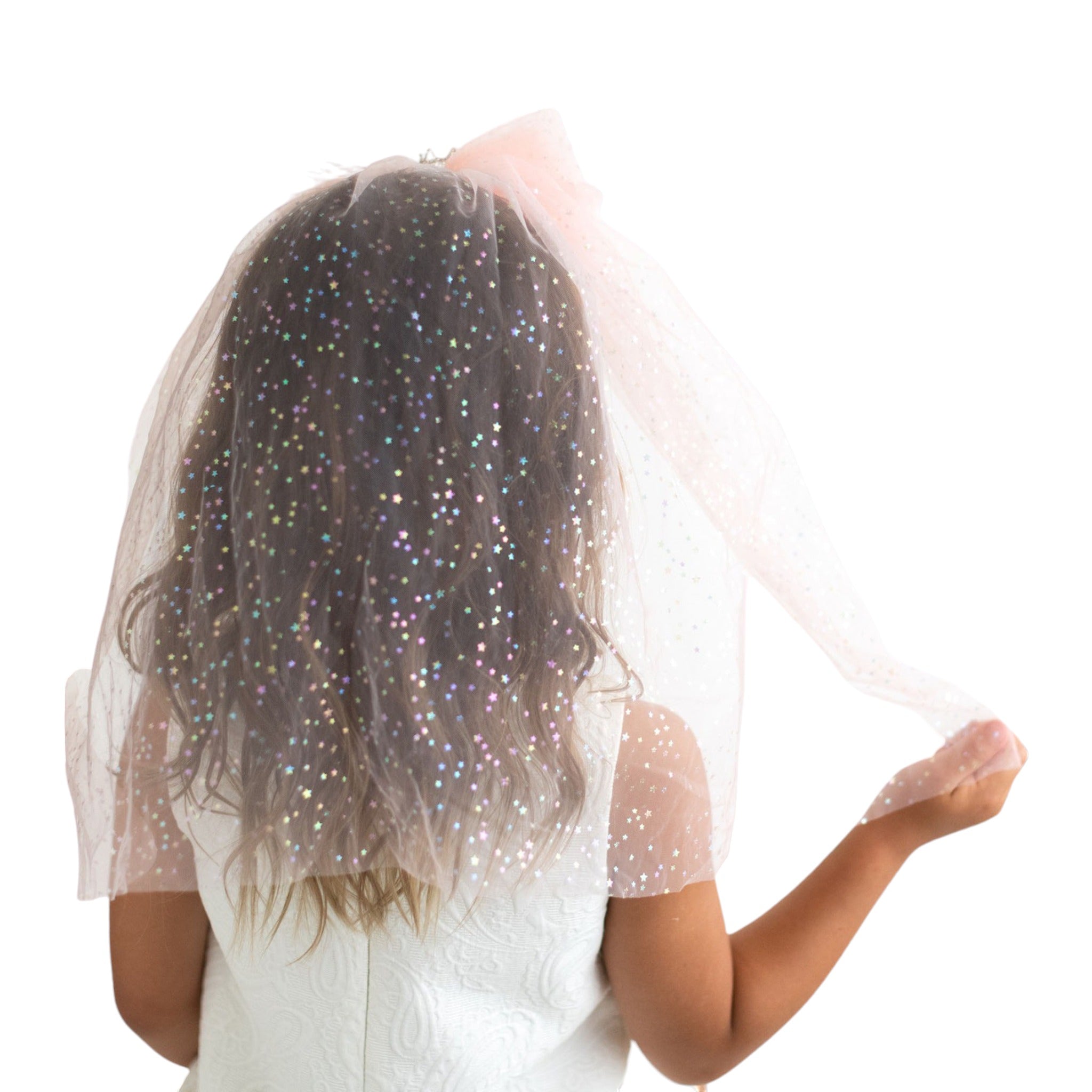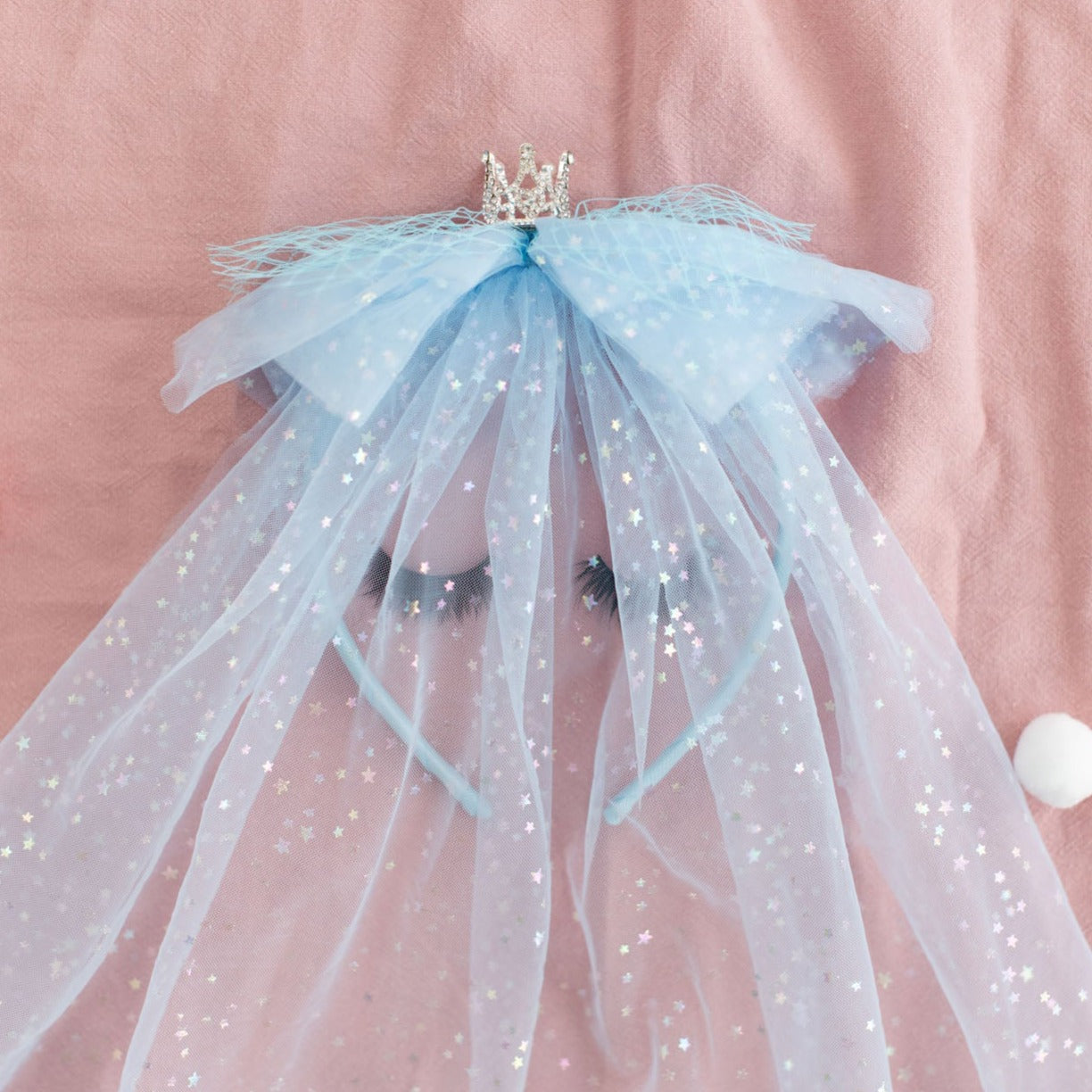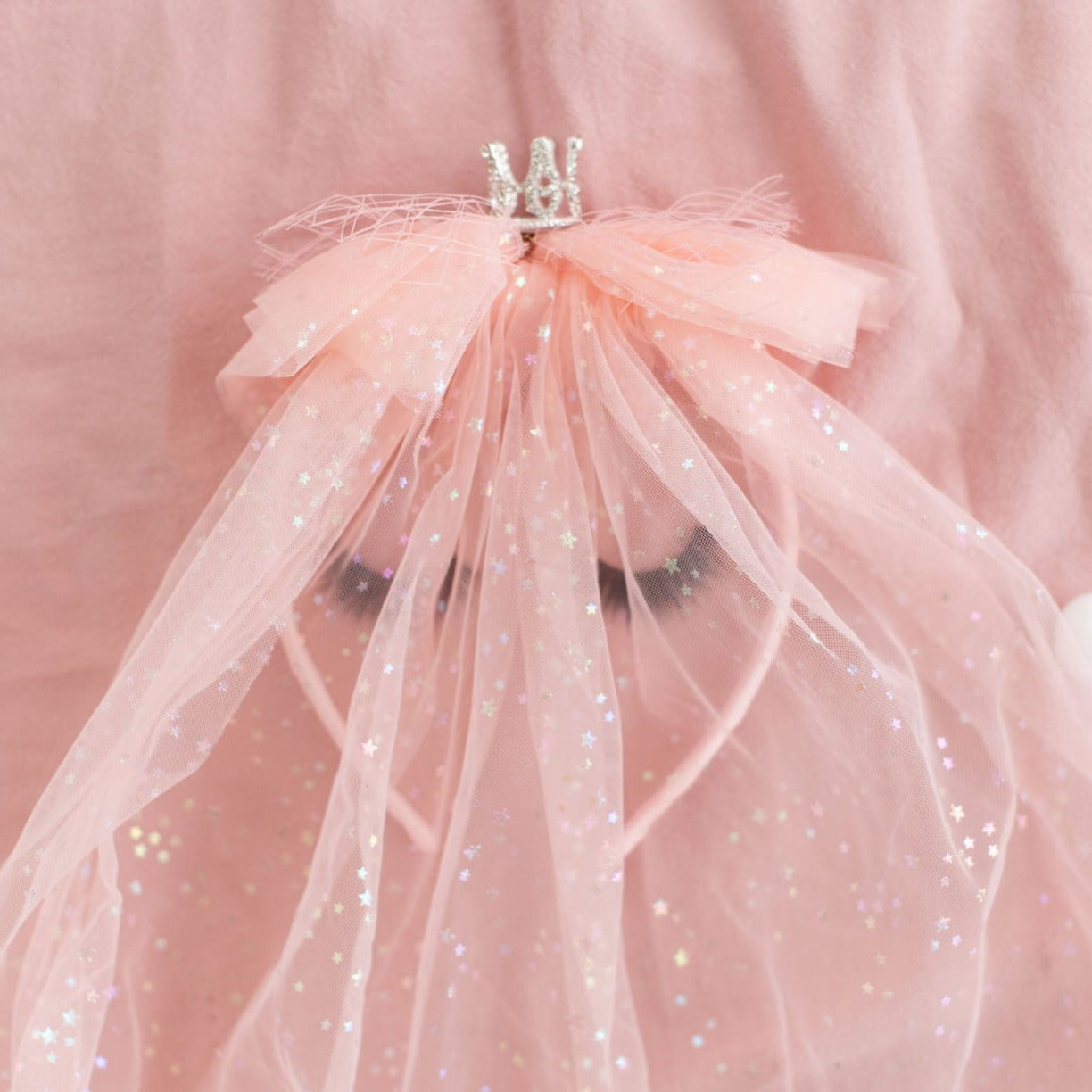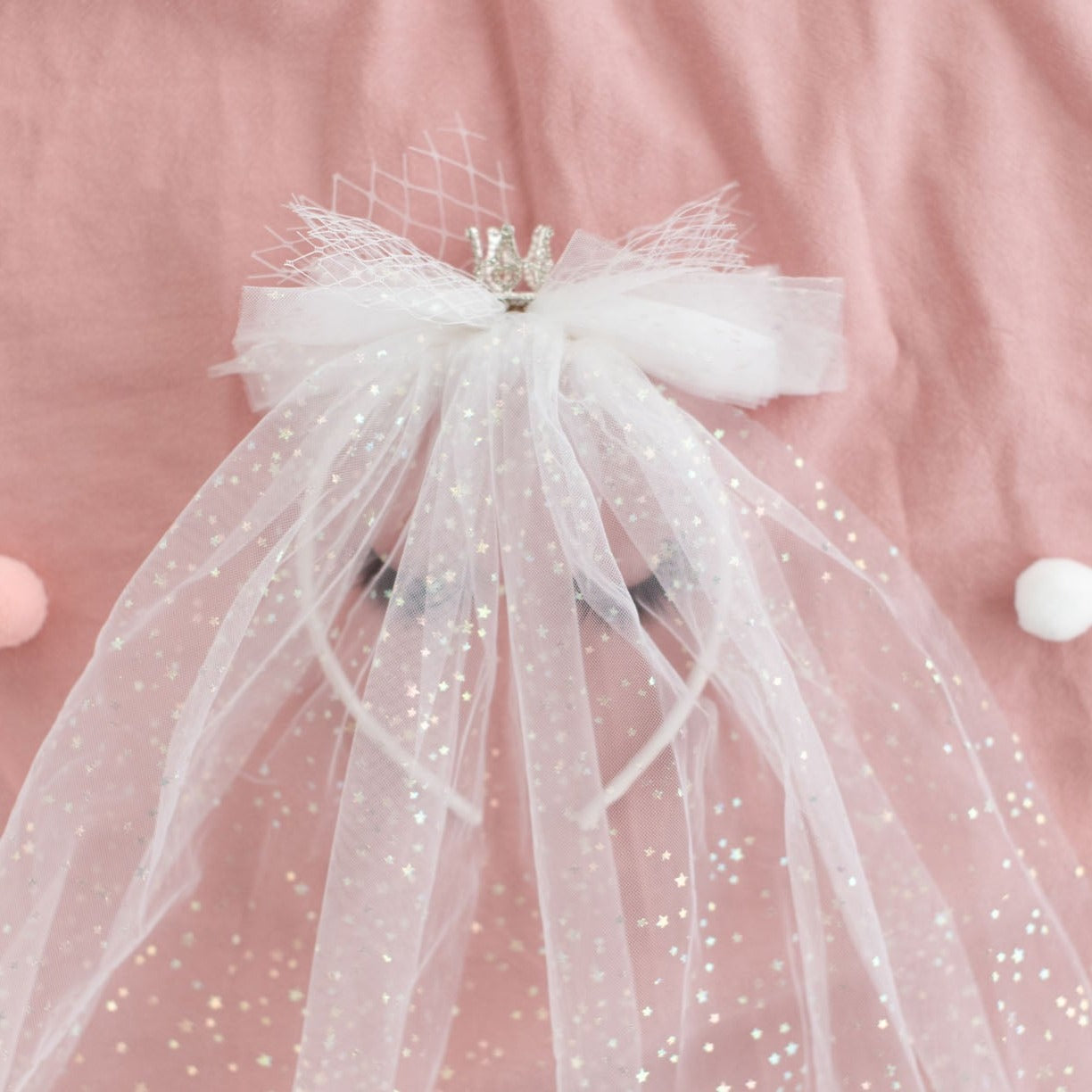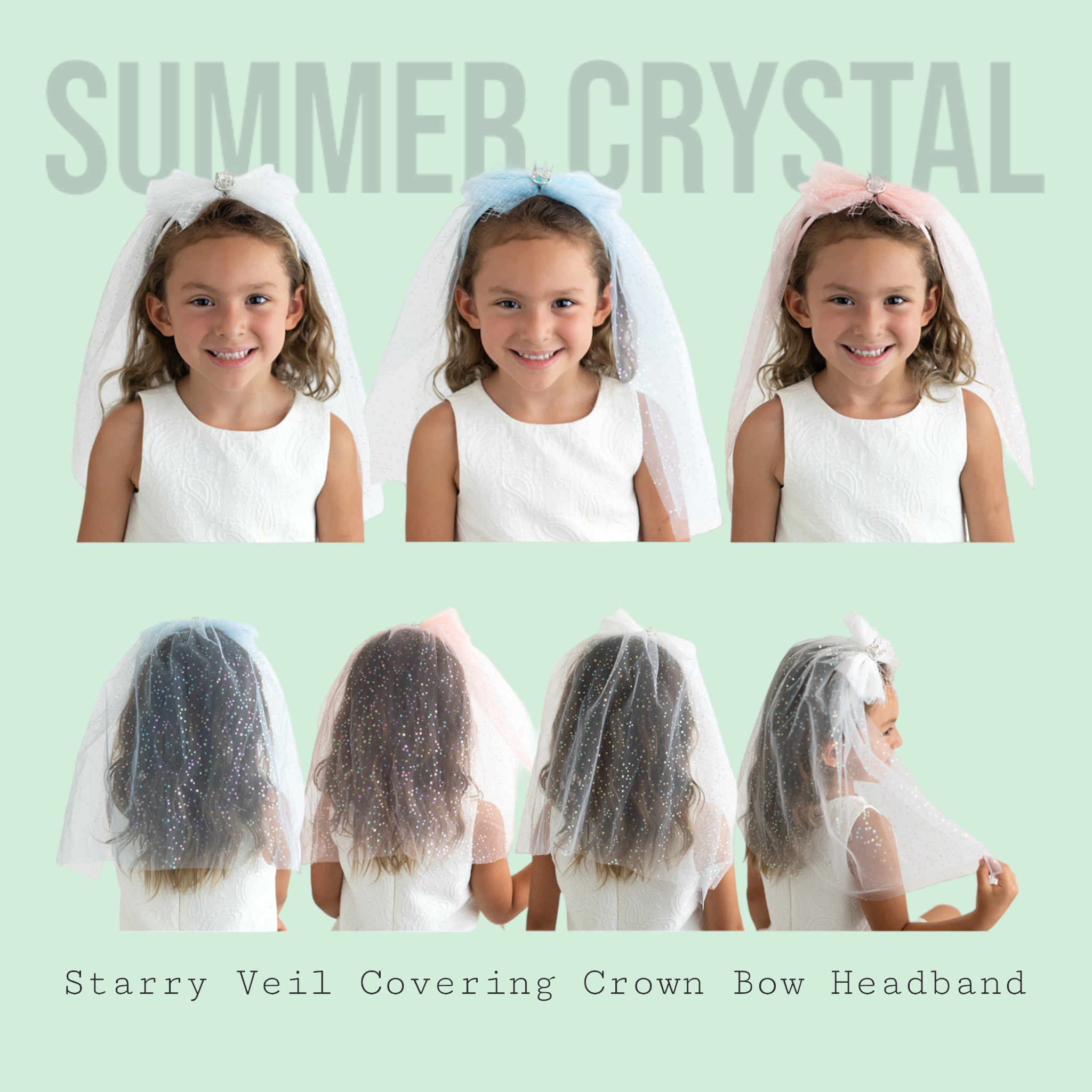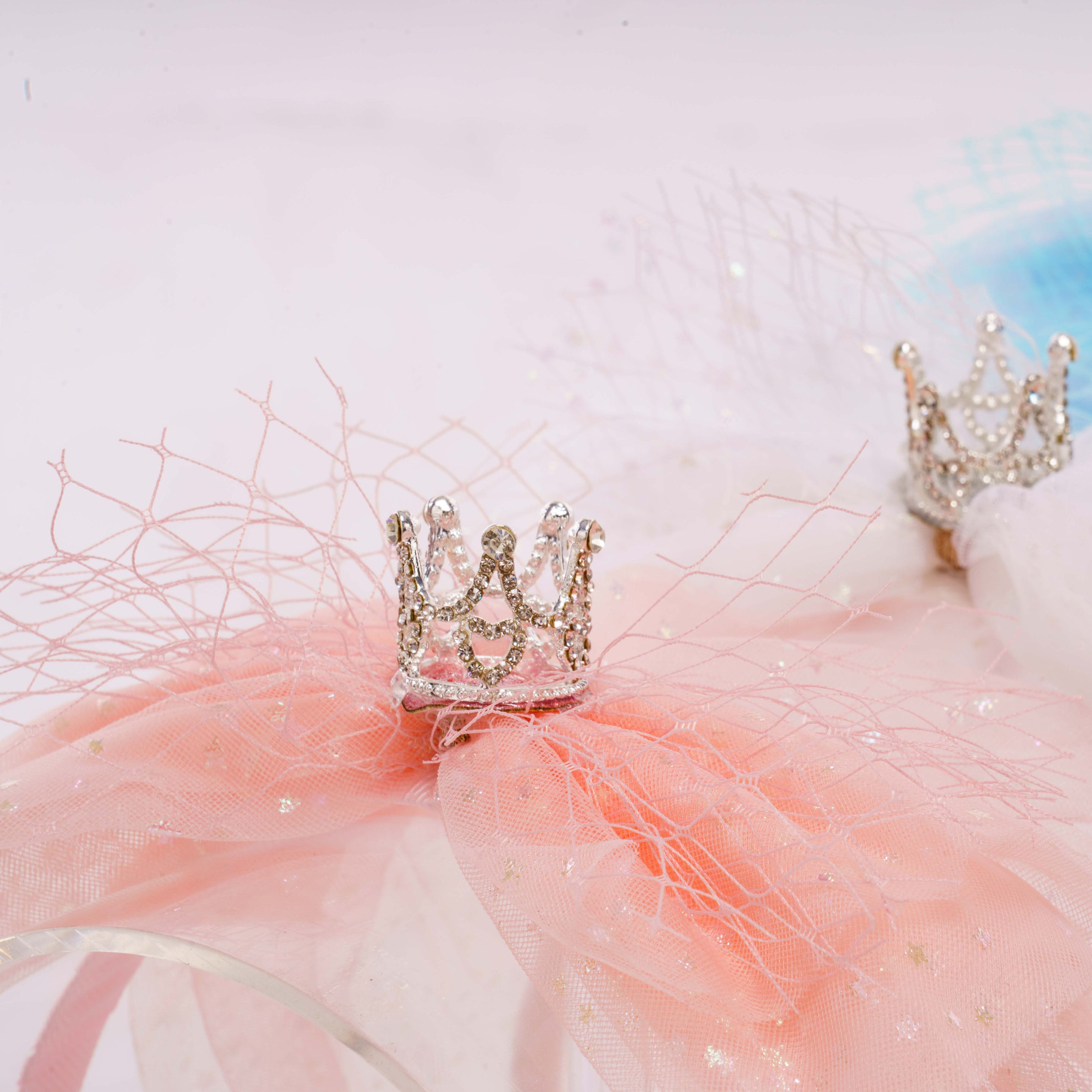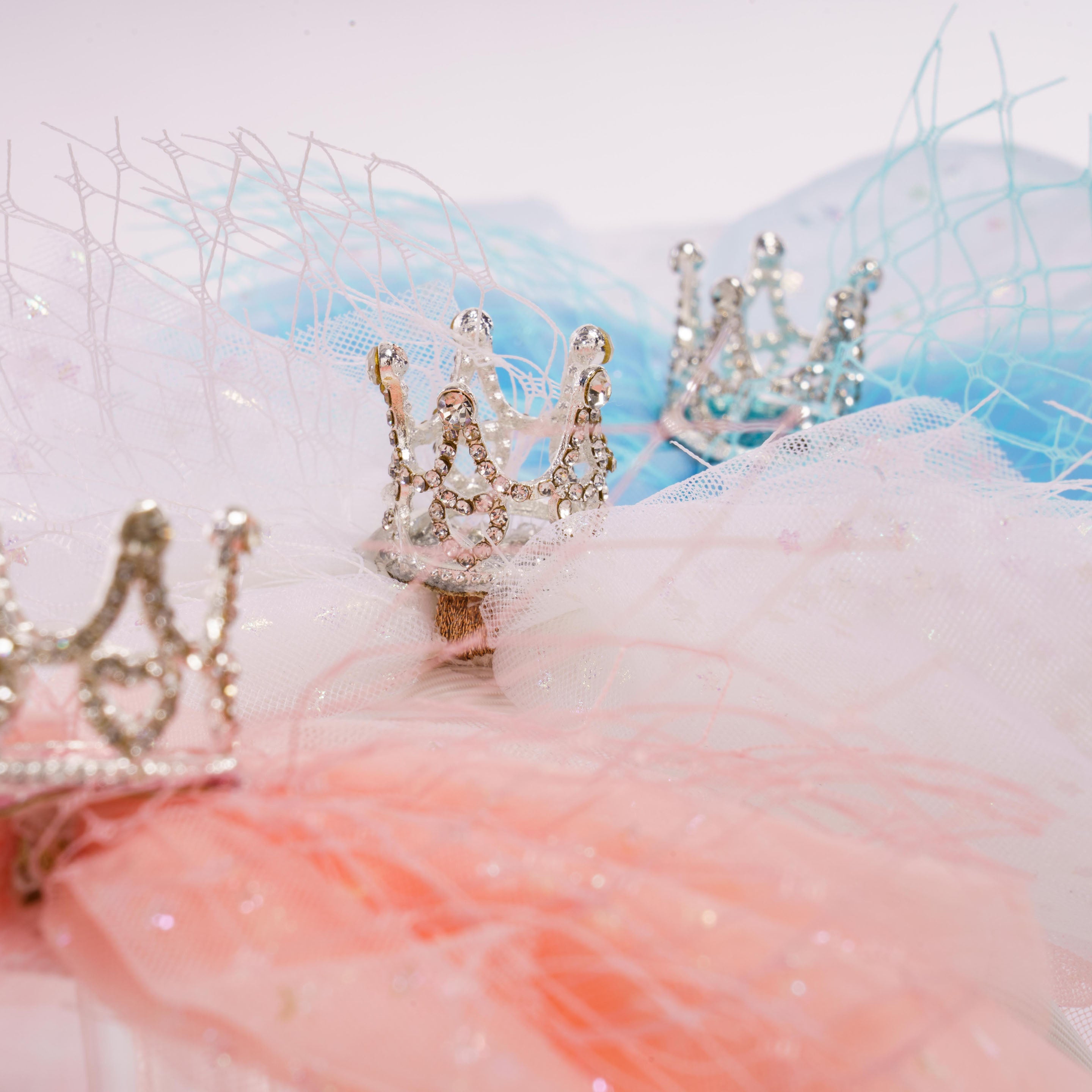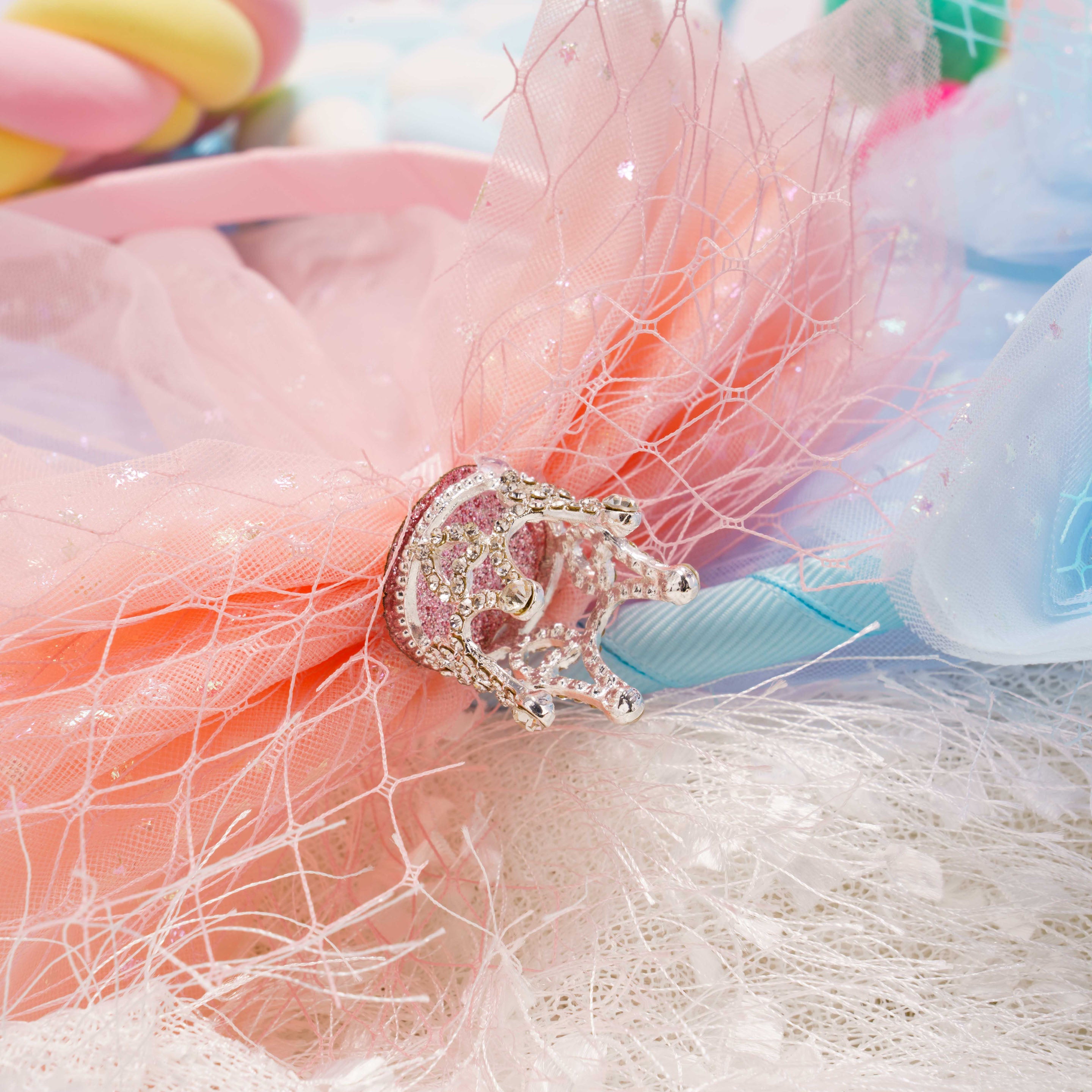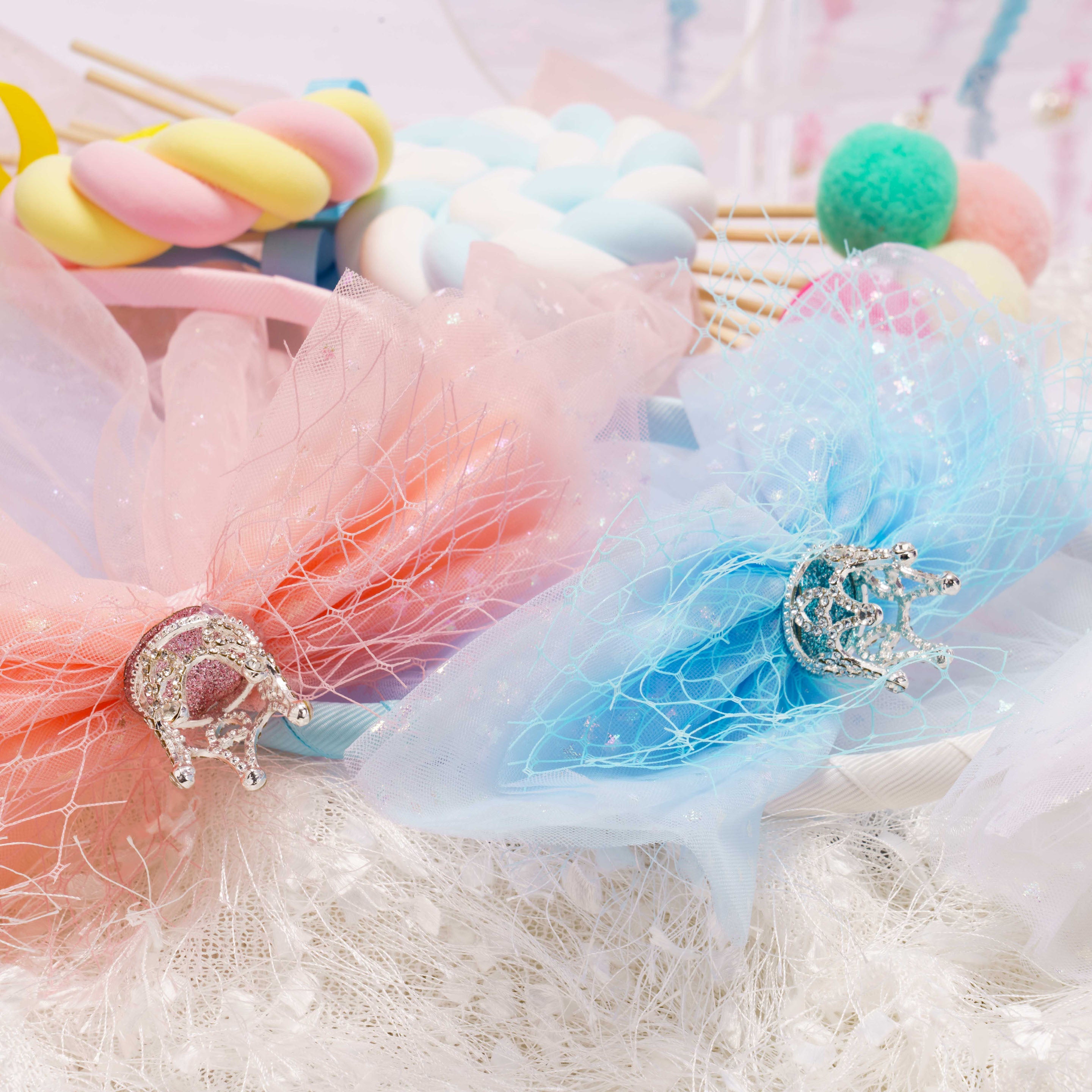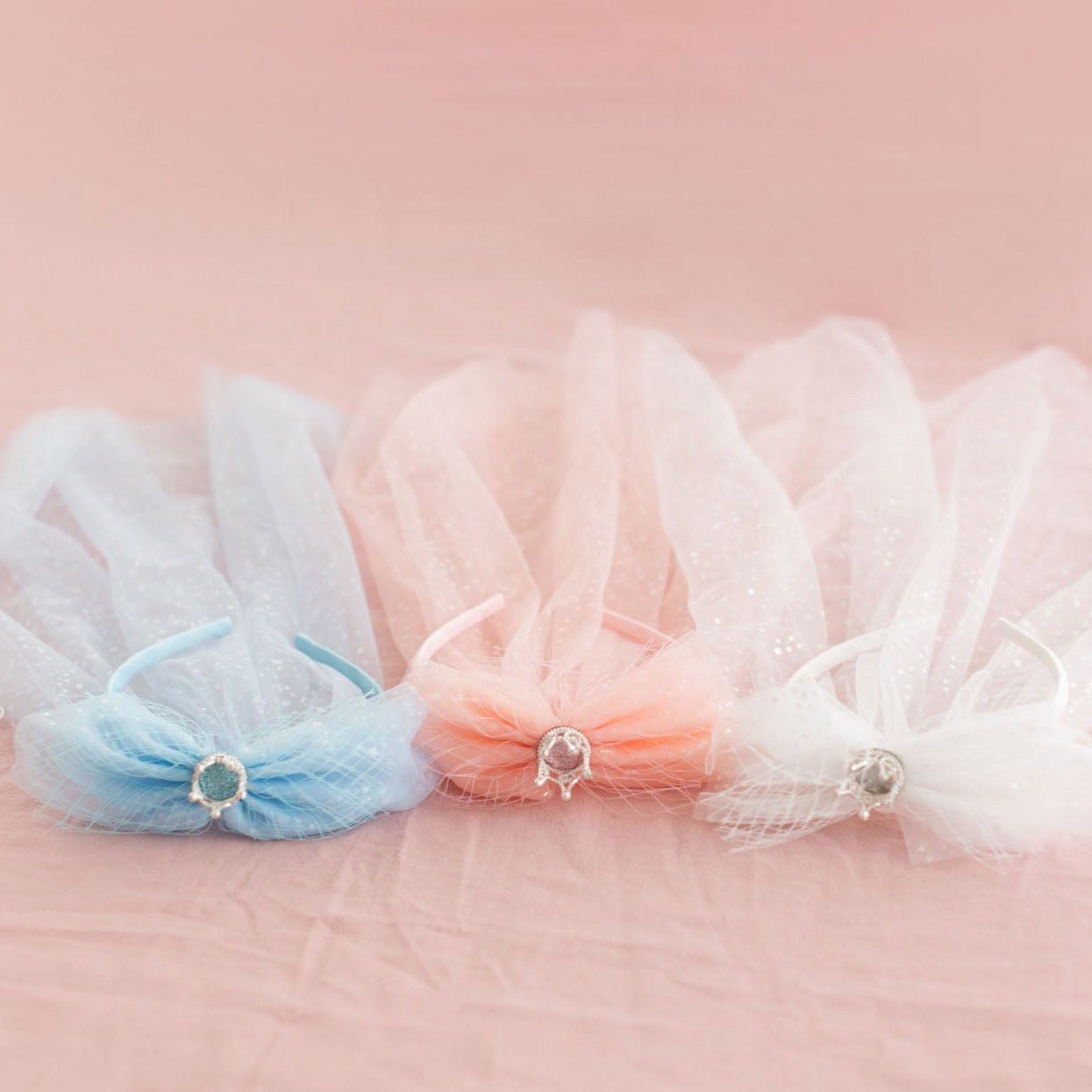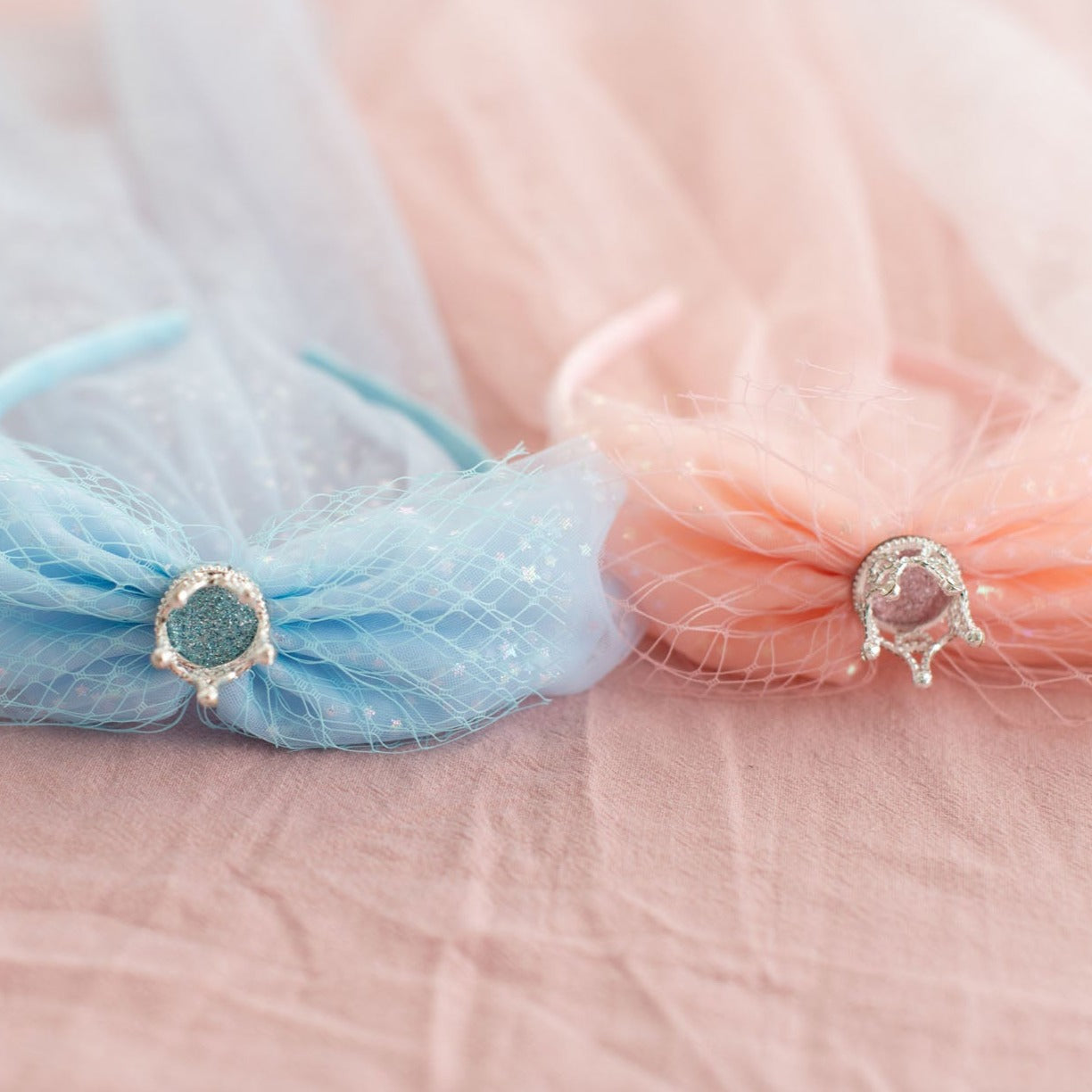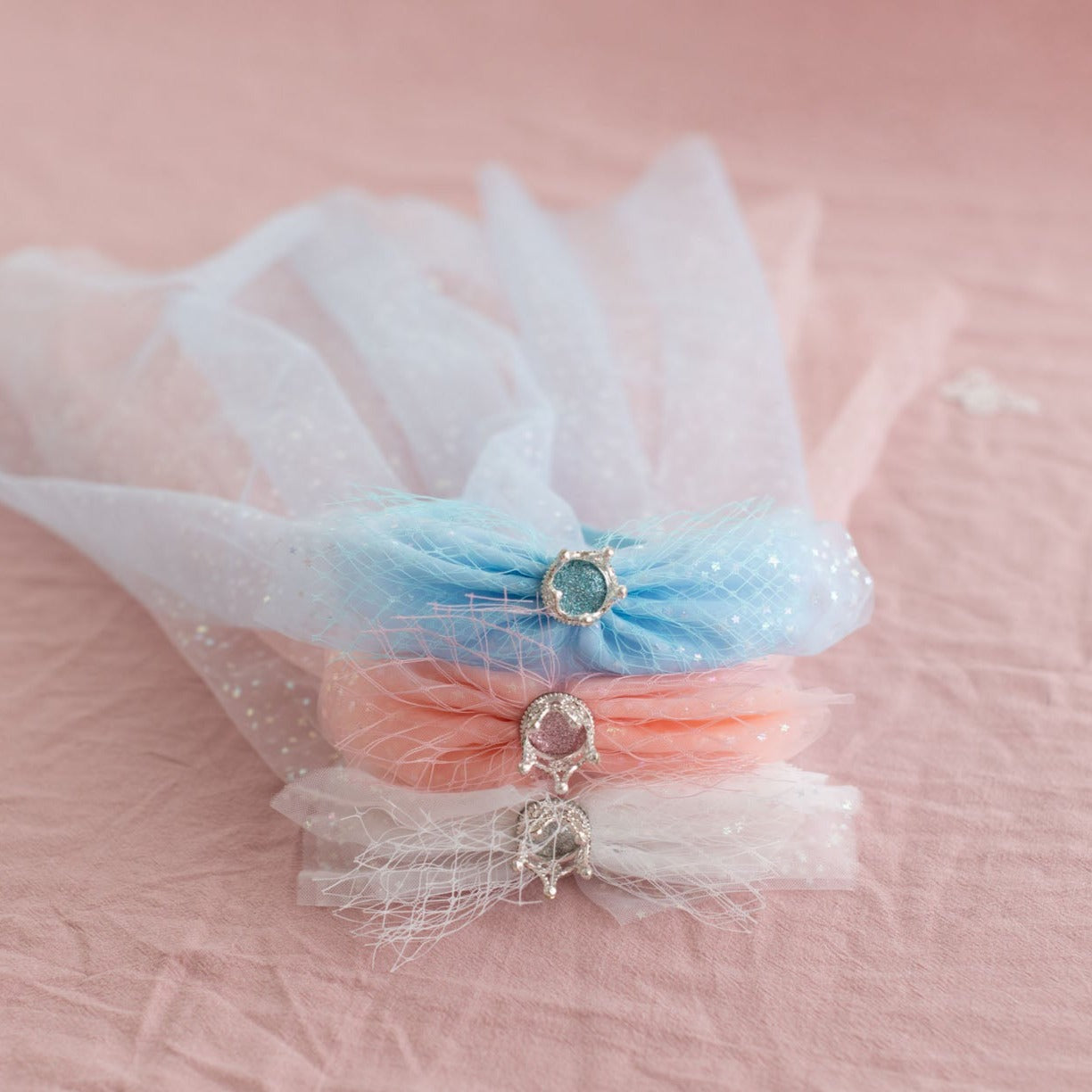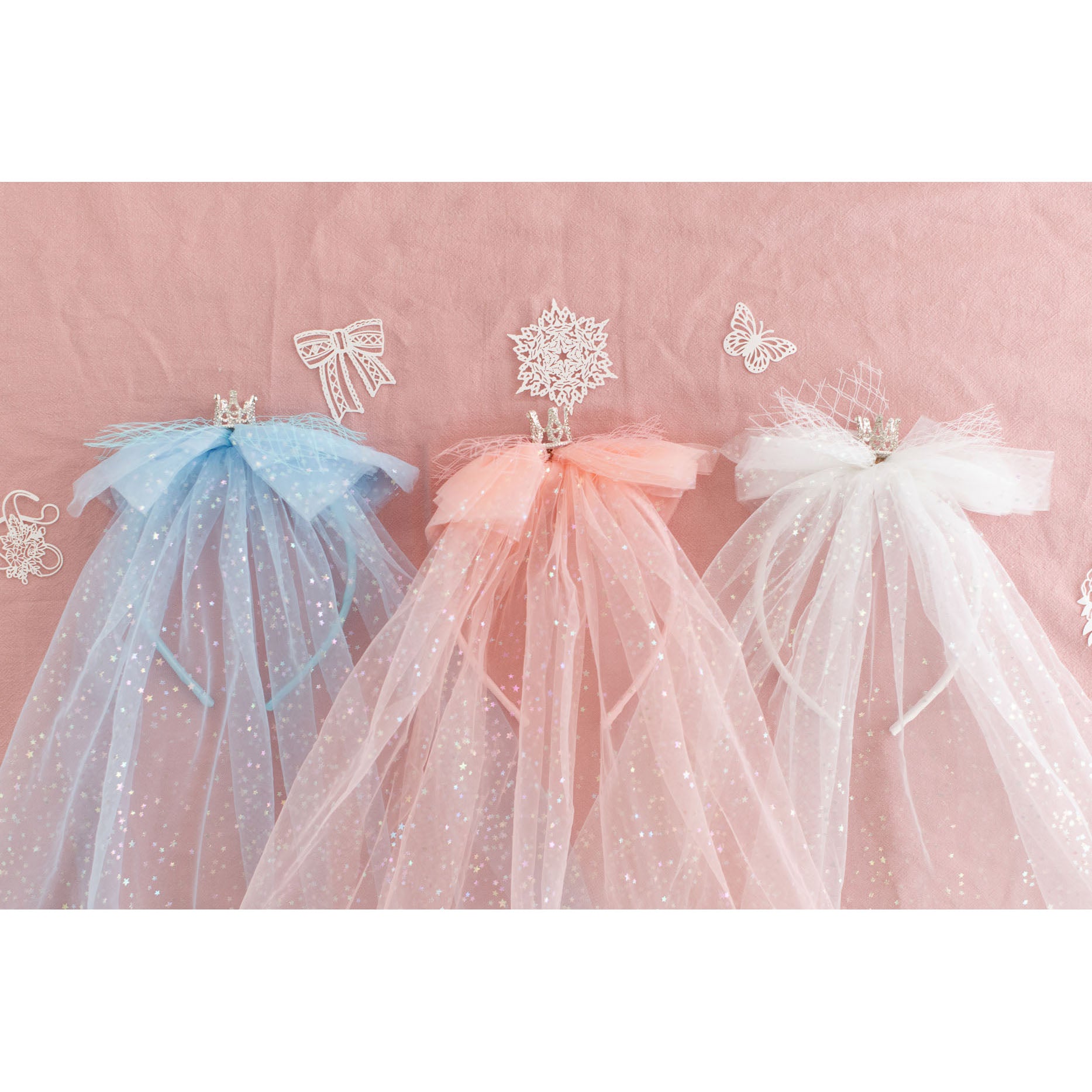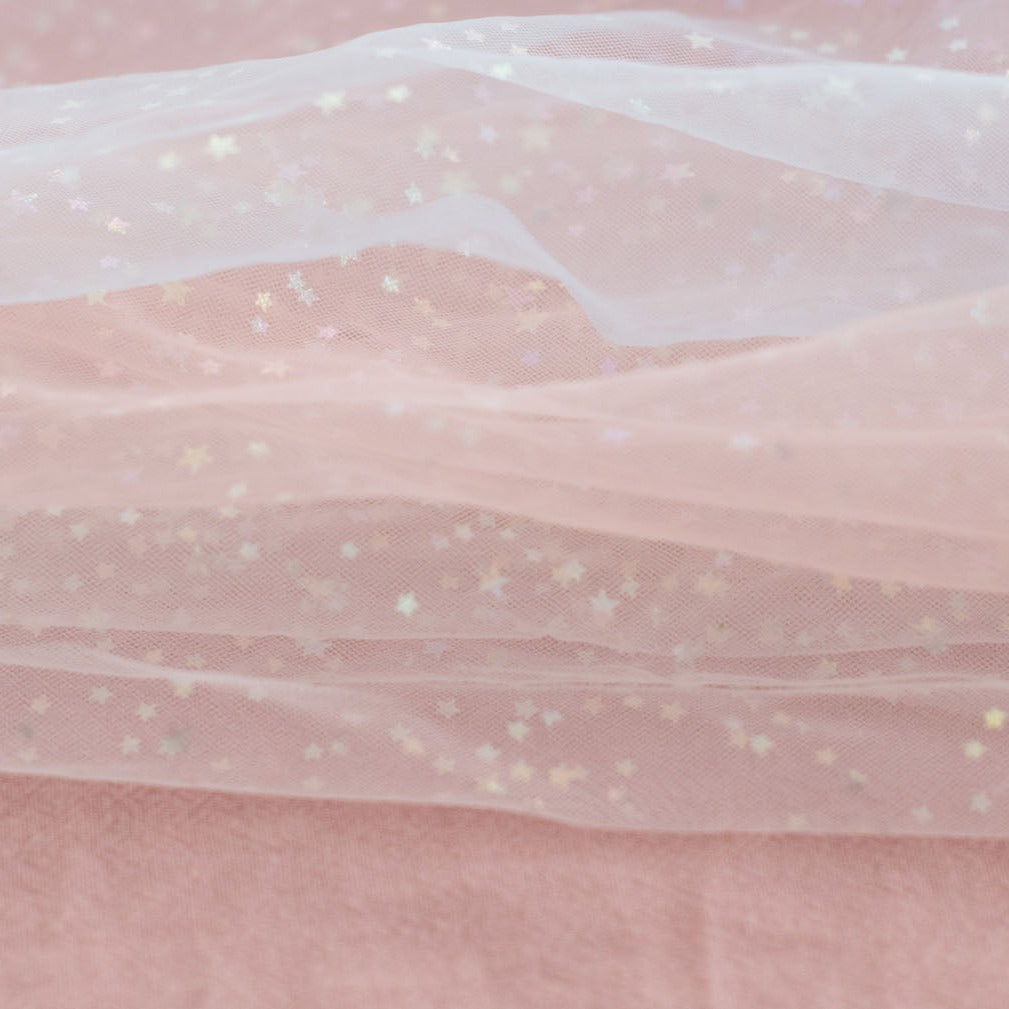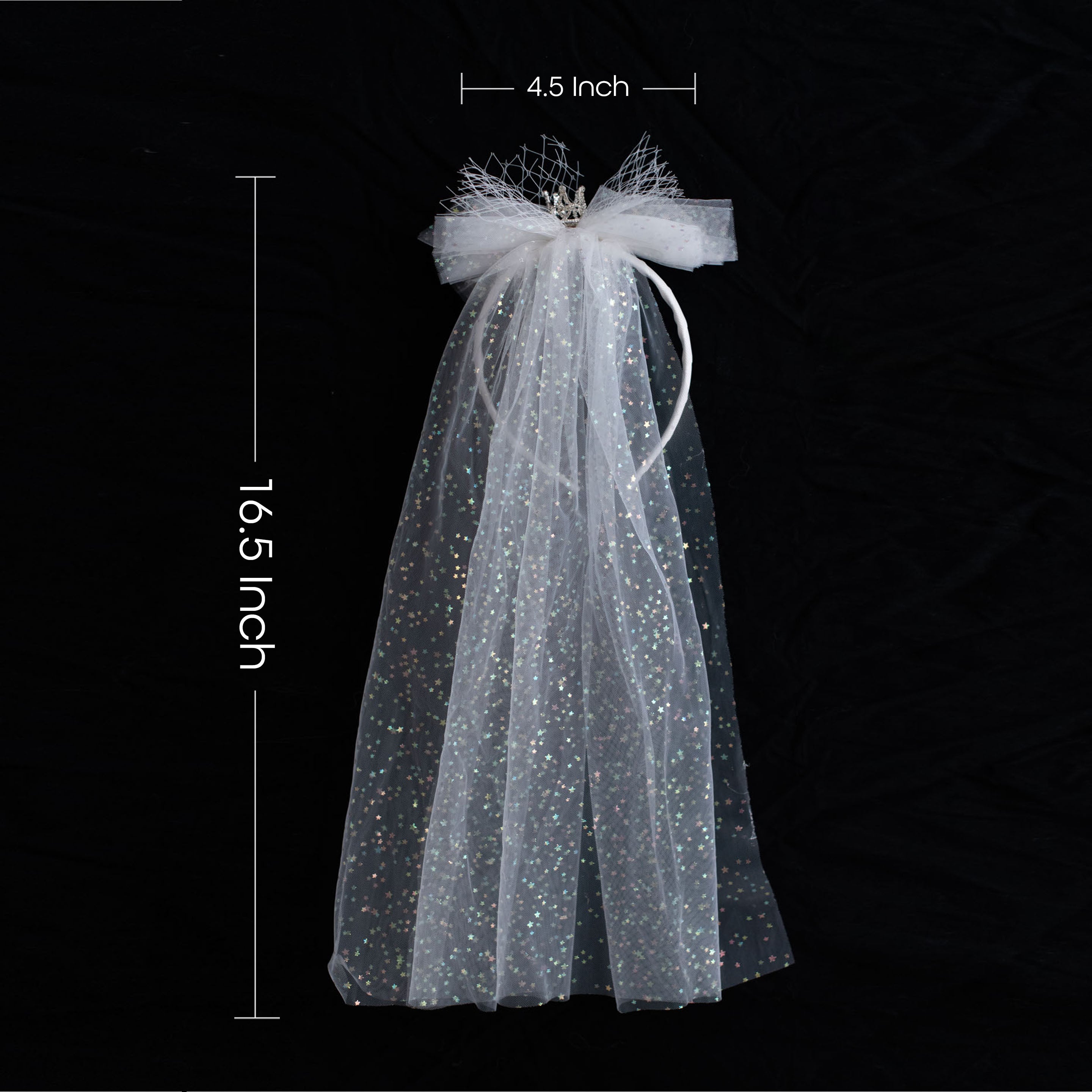 Summer Crystal Starry Veil Covering Crown Bow Headband
---
Share
This crystal starry veil headband's overall style highlights the individual's sweetness and elegance. The crown is inlaid with tiny artificial rhinestones, demonstrating nobility and dignity. Layers of a sheer veil fabric are embellished with colorful star glitter. As you walk outside, the veil flows gorgeously with the wind, leaving a fairy-like imprint on others. This headband suits all hair textures and hairstyles but is dazzling with shawl hair. The details are exquisite and ideal for parties or as a wedding flower girl.

The headband is made of tiny artificial rhinestones and a fine mesh fabric.

The crown is in the middle of the headband and is inlaid with numerous tiny artificial rhinestones made of alloy and crystal glass, which is anti-corrosive and durable.

The bowknot and shawl are made of a fine mesh material characterized to be light and soft. The headband itself is polyester, which is durable yet flexible.

The entire exterior of the headband is wrapped tightly with grosgrain tape, which has excellent wear resistance and prevents the ears from unwanted scratches caused by friction.
Suitable for girls aged three and above, as well as women with both long and short hair. Ideal for a wide range of occasions including birthdays, holidays, parties, cosplay events, Easter, Halloween, wedding, daily wear, and more. This versatile accessory also makes for a thoughtful gift across multiple occasions.
Adorable
Adorable for a little girl💕
Beautiful!
Adorable on my girl.. not overbearing on her tiny head.. these are a must have!
Highly recommend
These are super pretty! Highly recommend!
Perfect!
I was struggling with finding head bands that would fit my girl. This fits with no problems and she looks cuter in them then in of the other ones I have.
Gorgeous
Gorgeous! I really recommend! It's very white! Super cute!