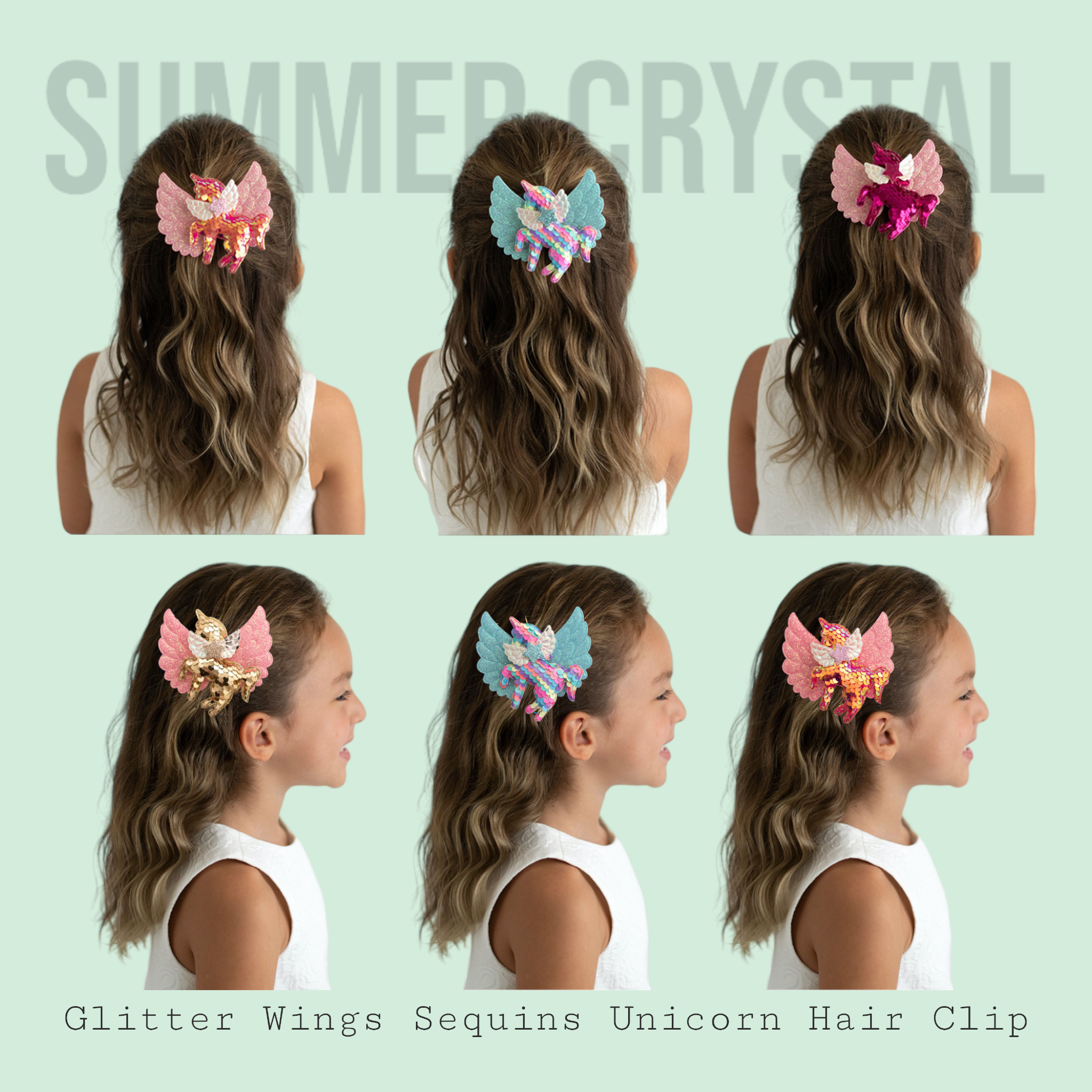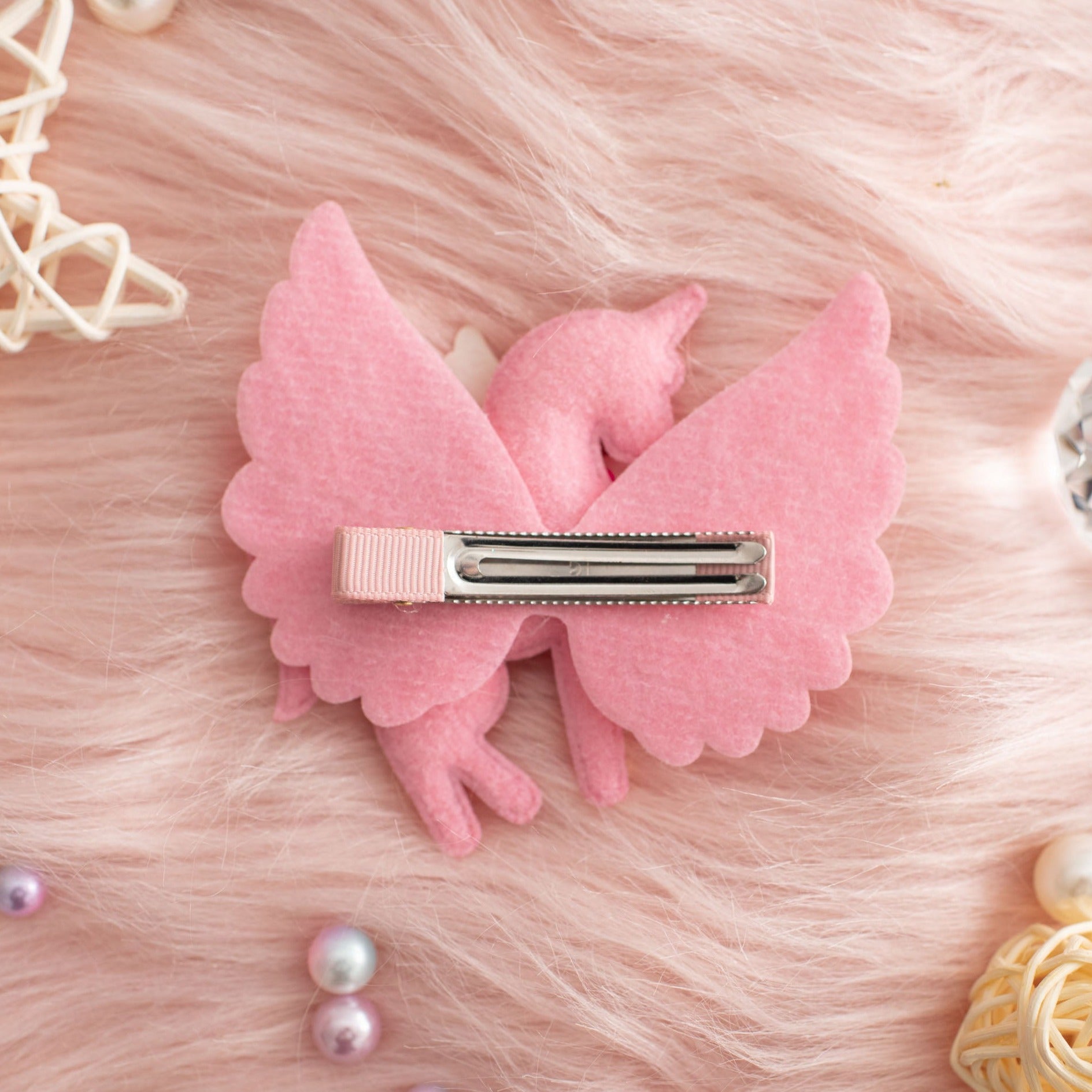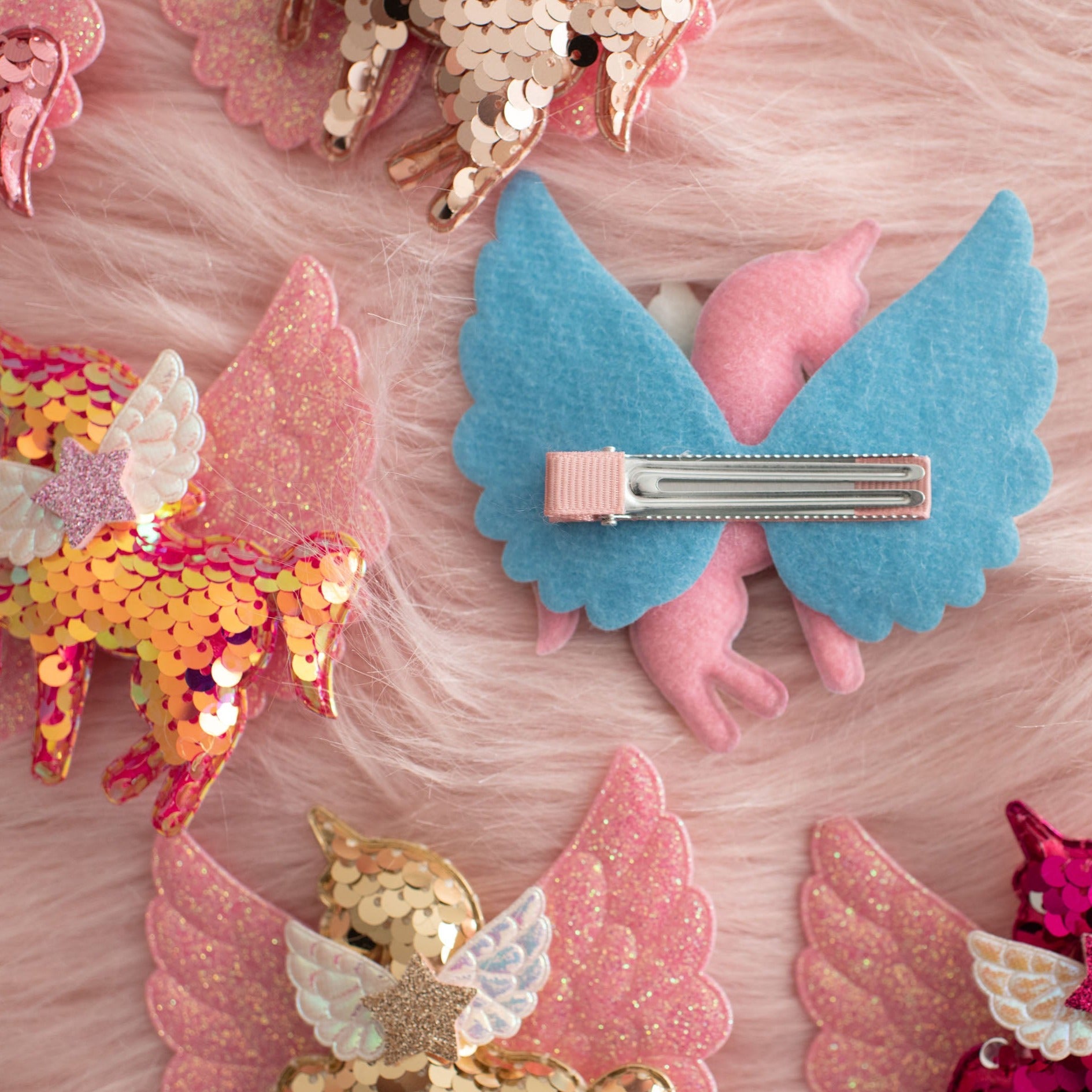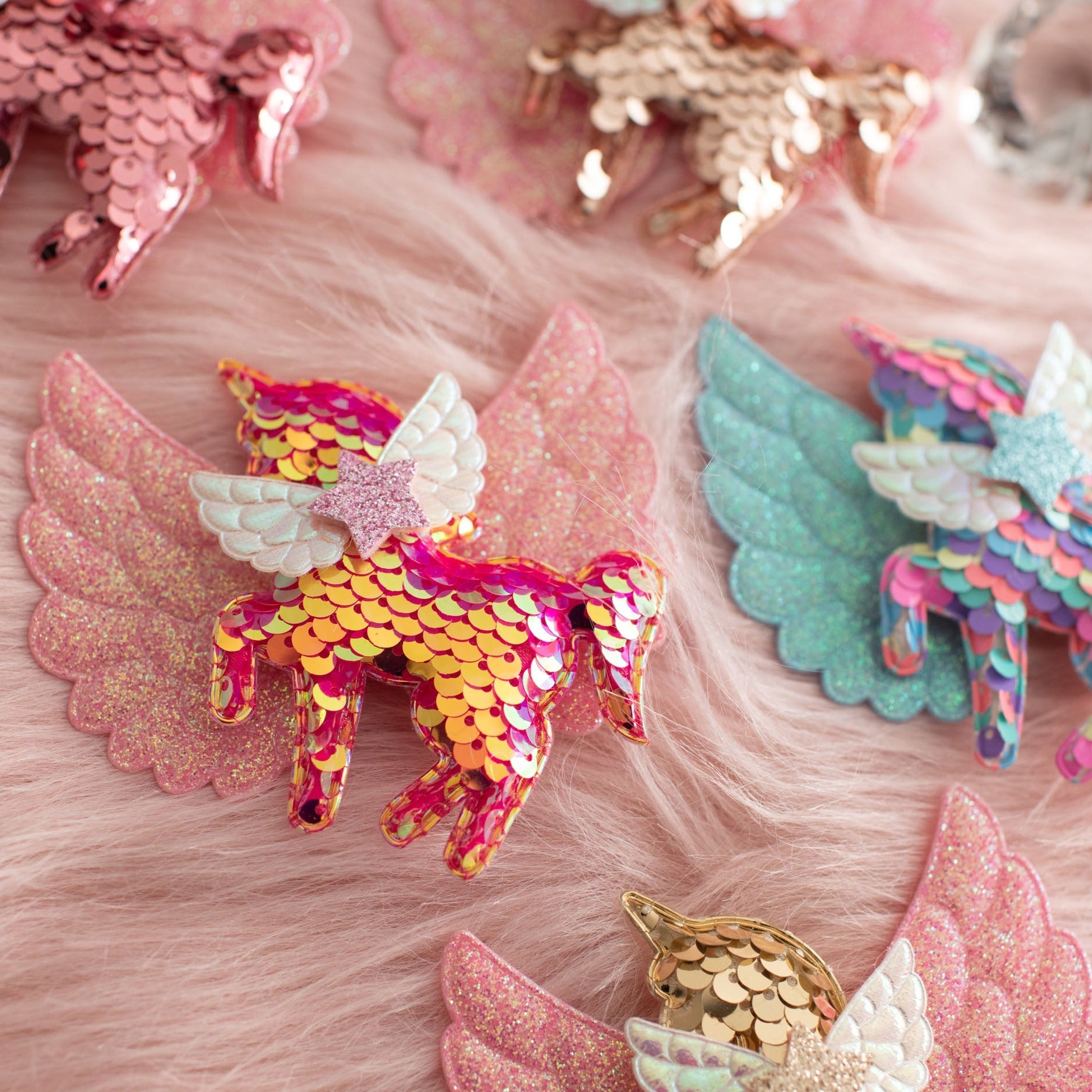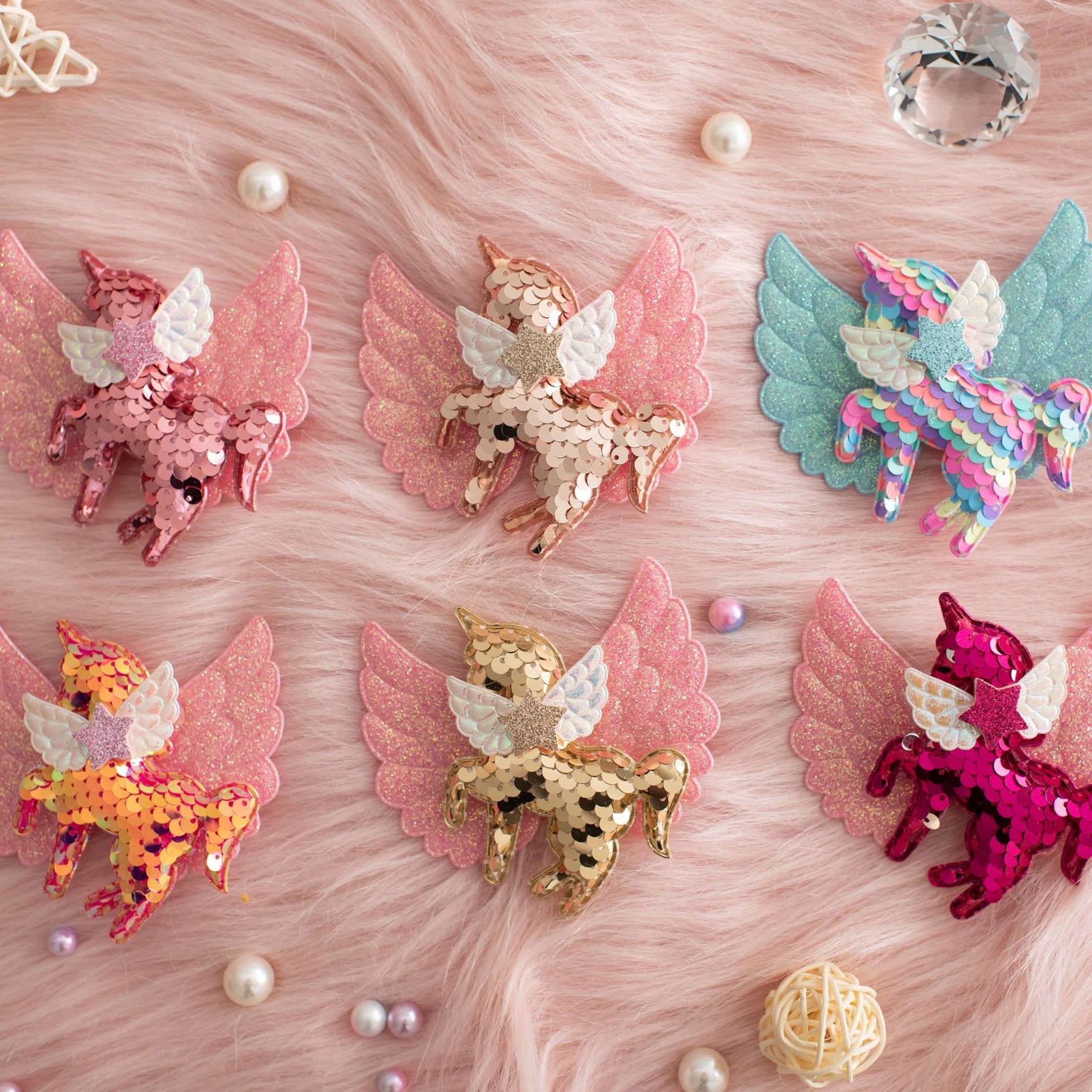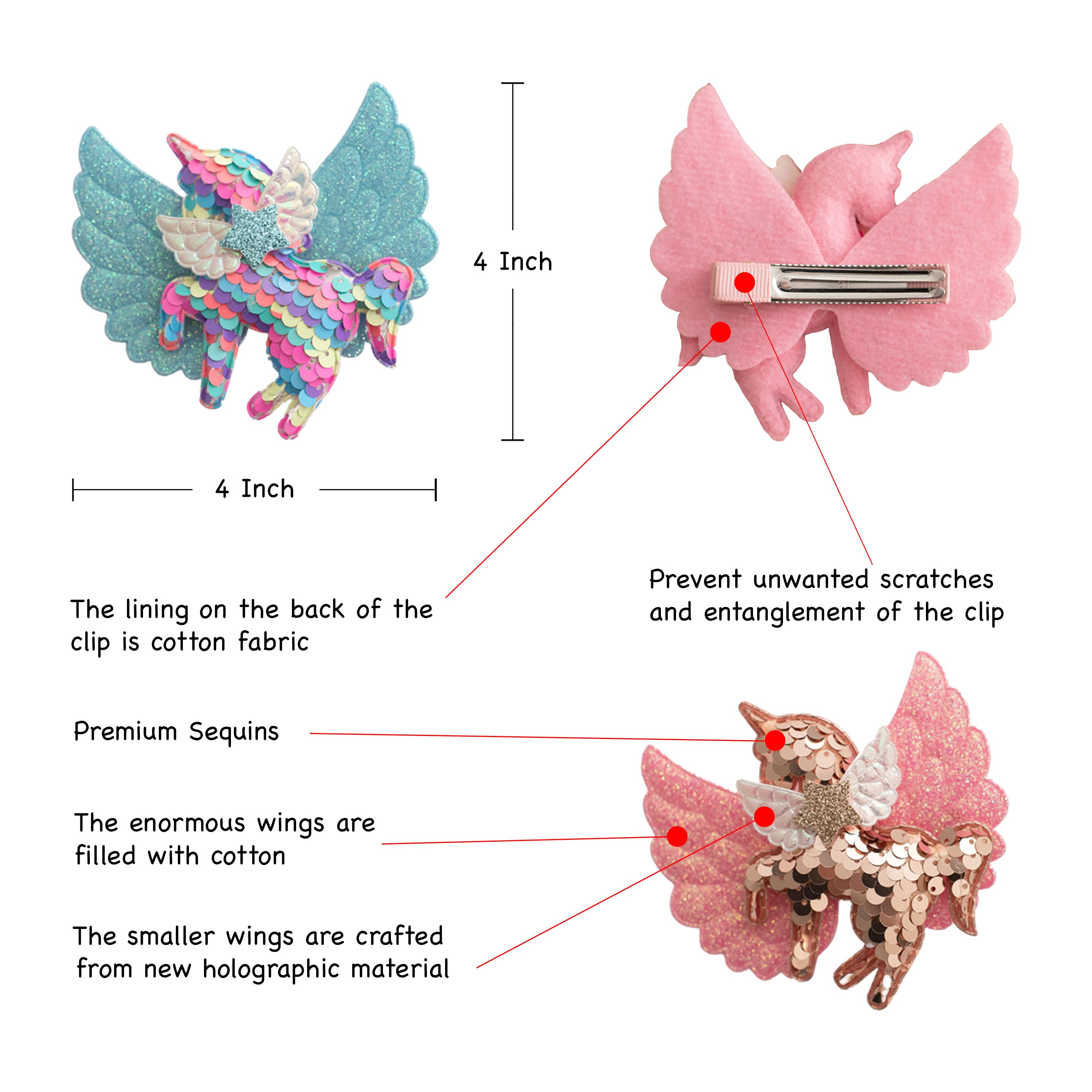 Summer Crystal Glitter Wings Sequins Unicorn Alligator Hair Clip 4x4 Inch
---
Share
This glitter sequin unicorn hair clip, both stylish and unique, the intricate color matching creates a beautiful glimmer under the sun for a fairy-like effect. The frosted star with wings on the neck of the unicorn adds playful detail to the clip. Whether it is a head or side clip, it is simple and convenient to wear. Whether used as a ponytail clip or worn with the hair down, this clip adds a unique pop of color to the hair. This clip is a definite attention grabber, bringing playfulness and individuality.

The front of the unicorn is crafted from sequins, and the star on the neck is crafted from flitter polyester.

The smaller wings are crafted from new holographic material; the enormous wings are filled with cotton to preserve and accentuate the 3D shape; the lining on the back of the clip is cotton fabric to protect the scalp.

The alligator clip is made of a new innovative metal material, which is rust-proof and wear-resistance and holds a small portion of the hair in place very effectively, and is wrapped with ribbon to prevent unwanted scratches and entanglement of the clip.
For girls over three years old and women, long or short hair. For various occasions, birthdays, holidays, parties, cosplay, easter, Halloween, daily and more. It also serves as an excellent gift for multiple occasions.
well made clips
These clips are super cute for young kids. The clip itself is serrated on one side, but the edges are not that deep (and not sharp). It has a decent hold to pull hair back, or to keep part of it up in the back. It won't hold a lot of thick hair.
The sequins, stars, and wings are glued on securely. The glitter does not shed.
These come individually wrapped on cards, and would make cute stocking stuffers or easter basket fillers.
well made clips
beautiful details, well made. I found these to clip in better when hair is up as opposed to down. Works both ways but more secure with hair up. Works great on my hair. I have average thickness and long hair. Bright colors and I haven't had any issues with sequences falling off. Great for unicorn fans
Beautiful!
They are really beautiful but it just took way too long for me to receive them