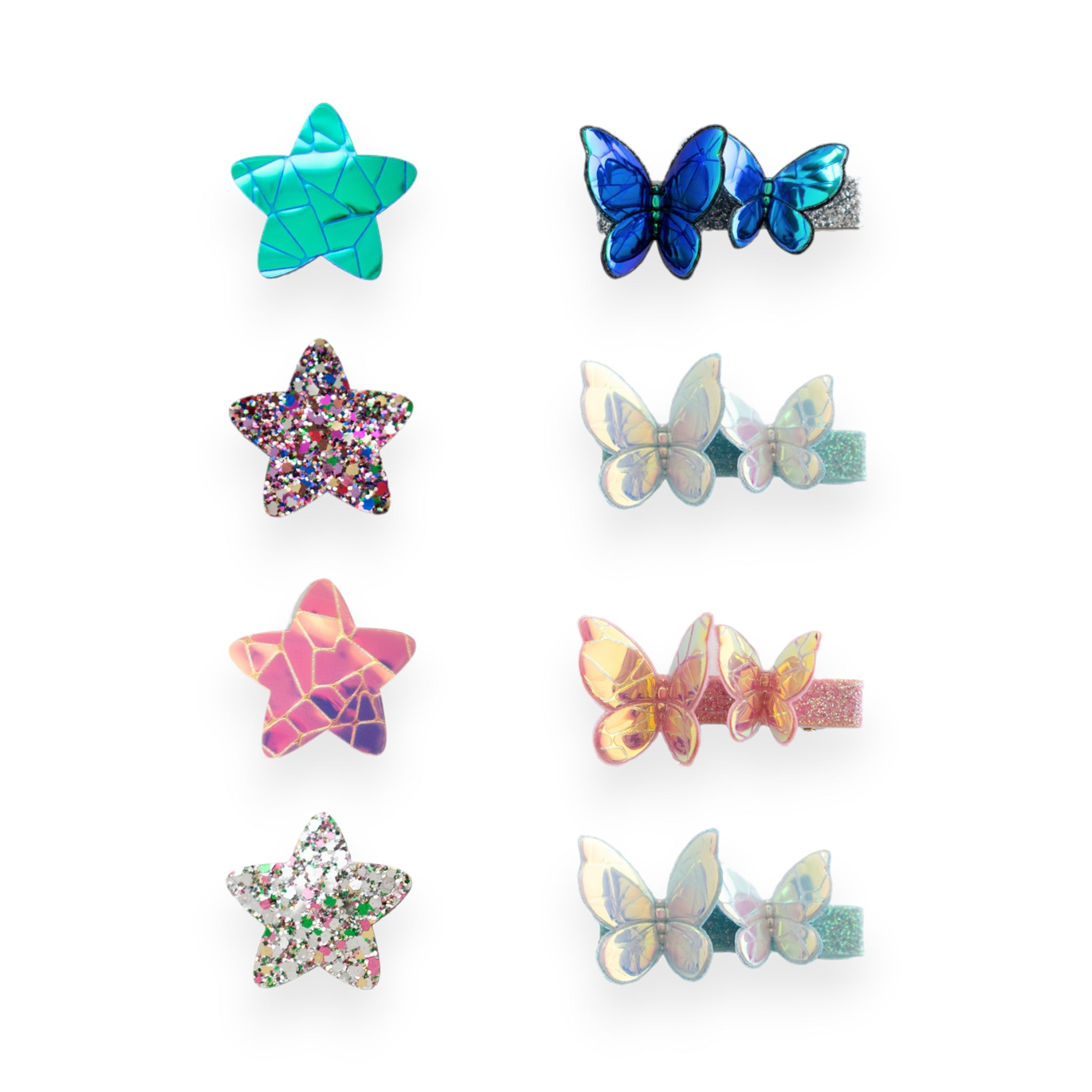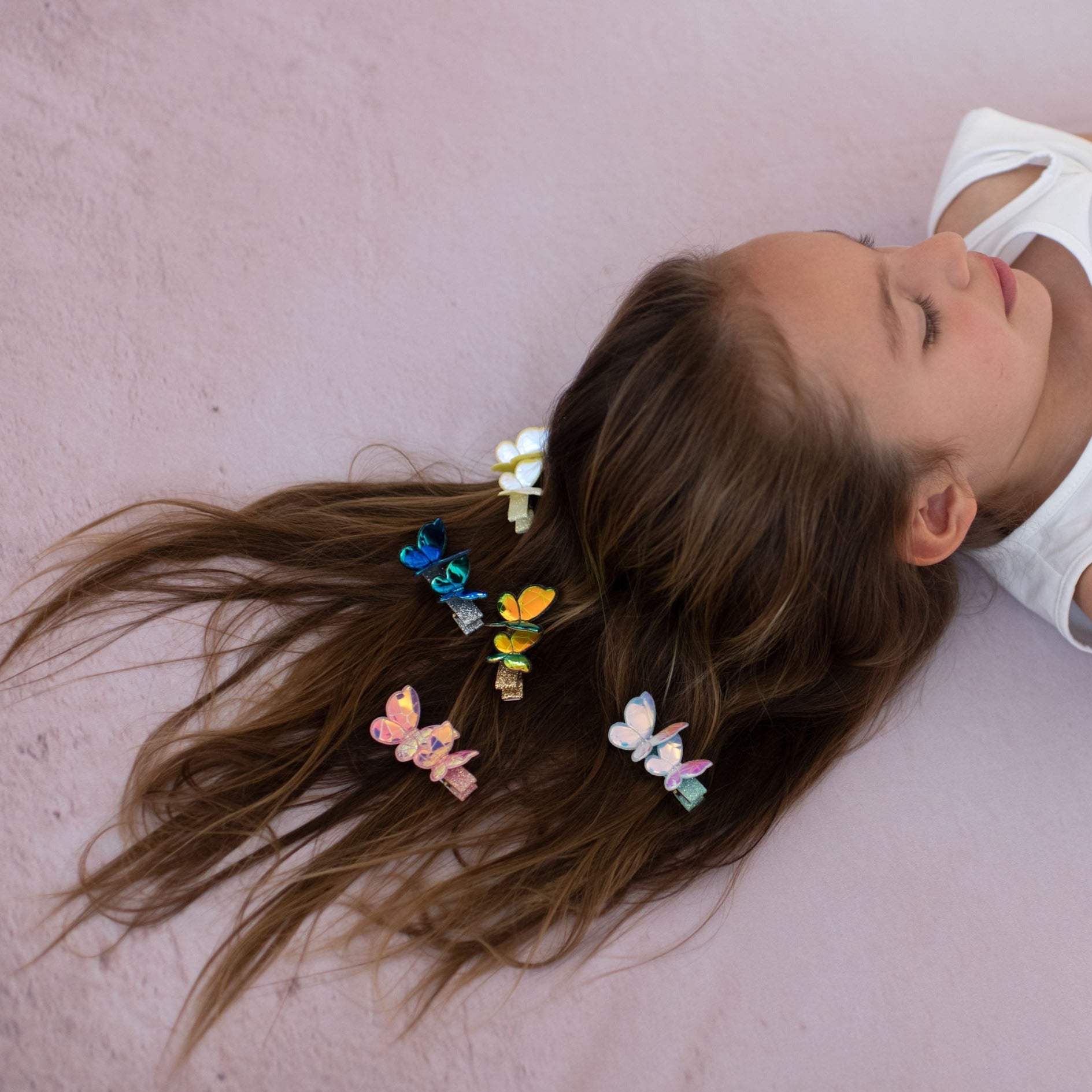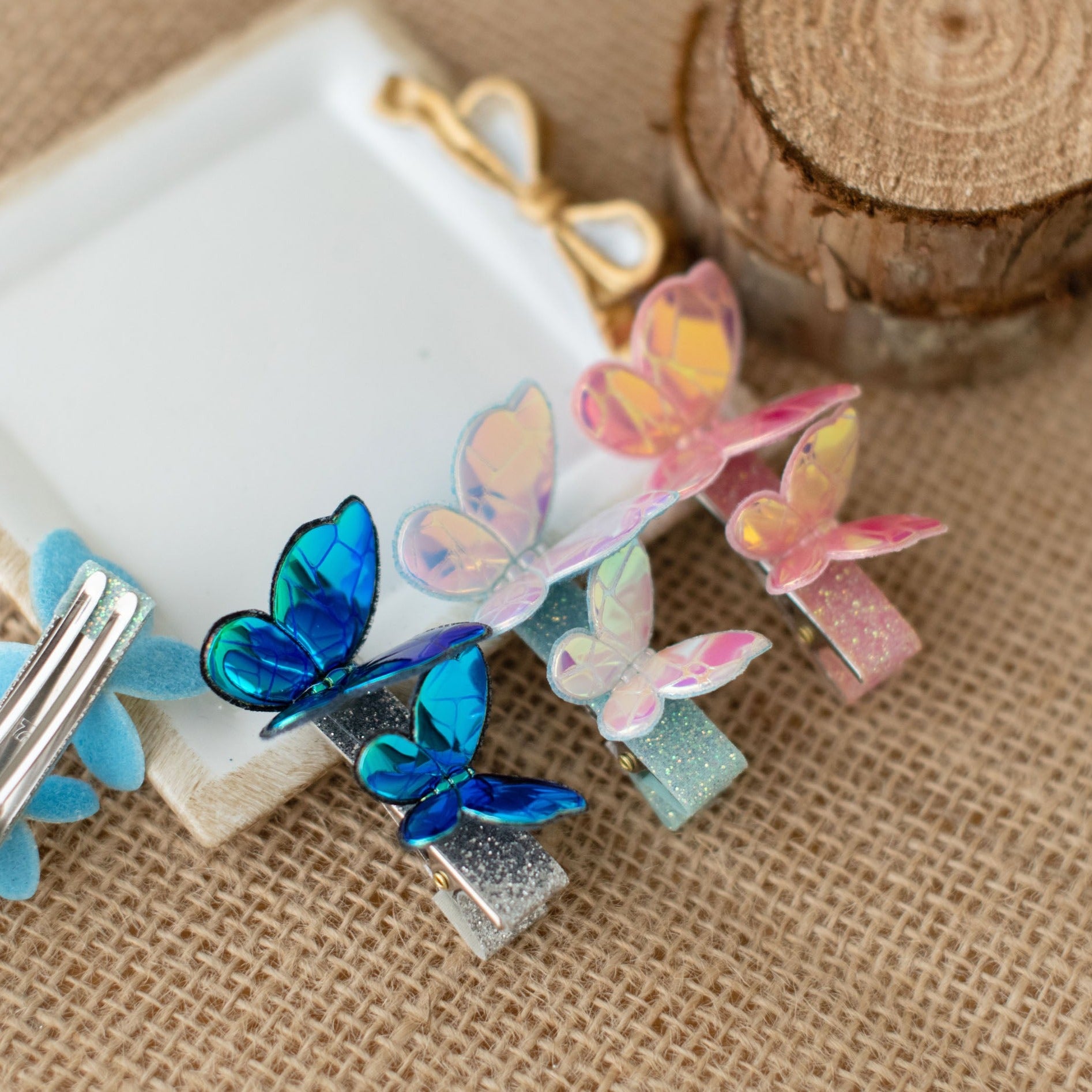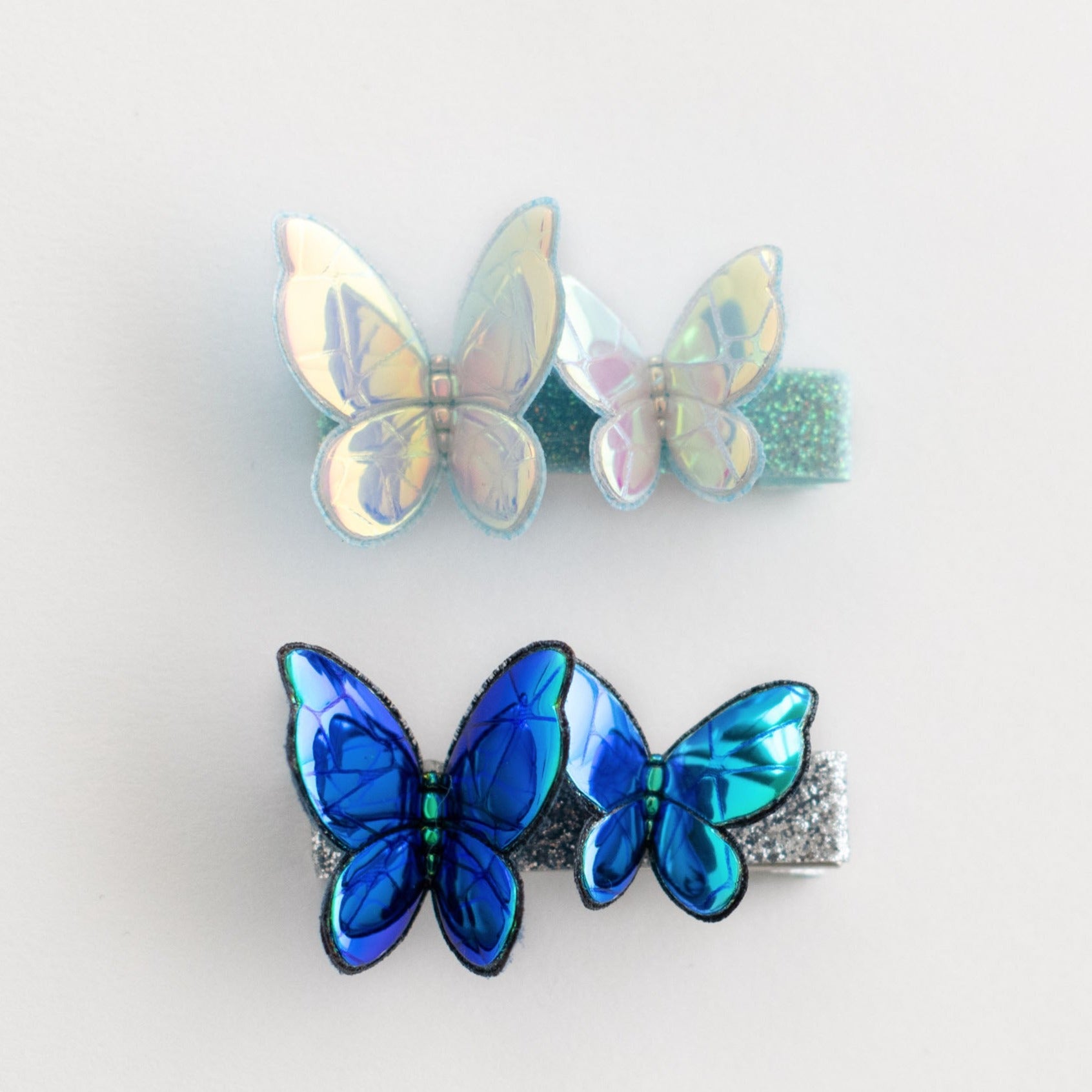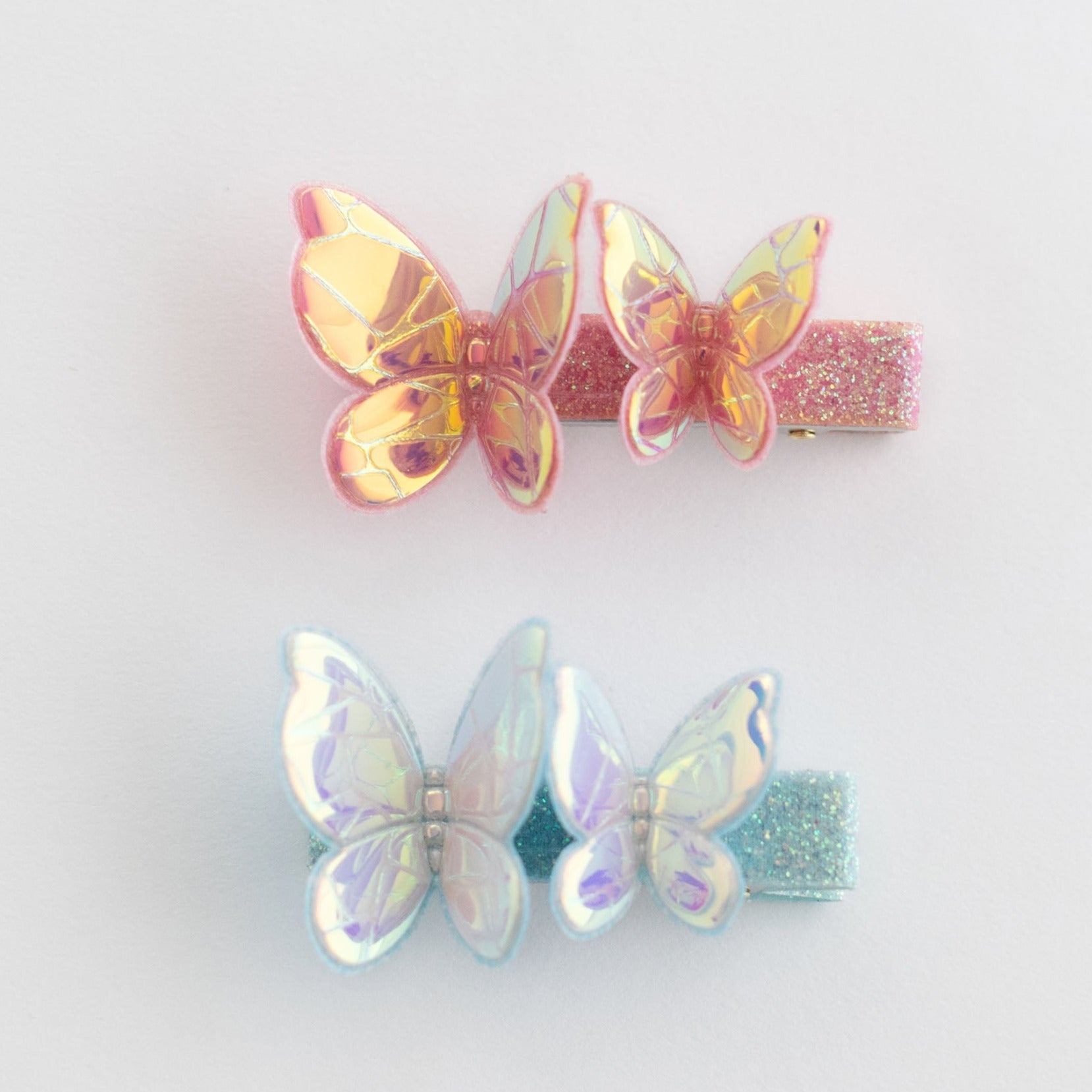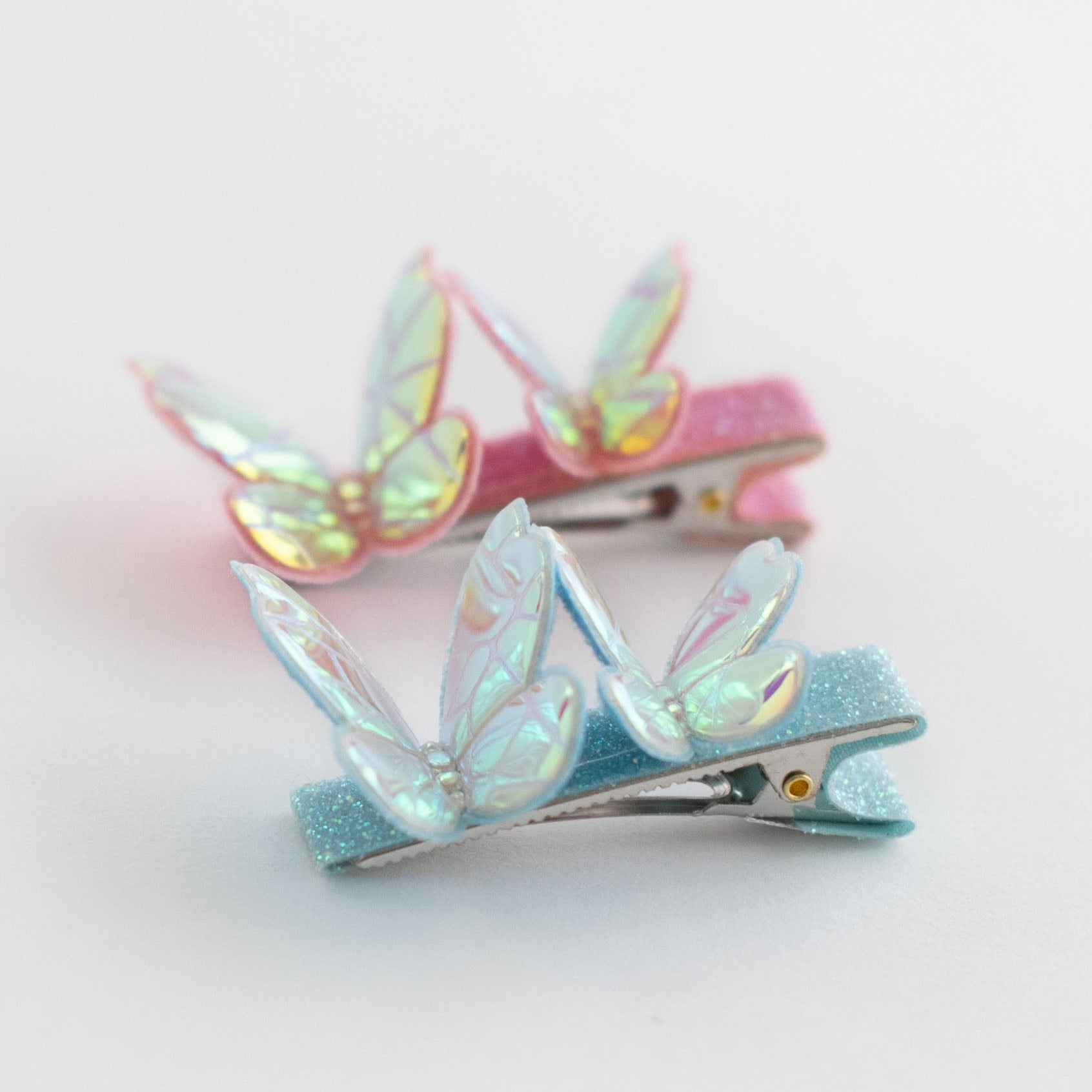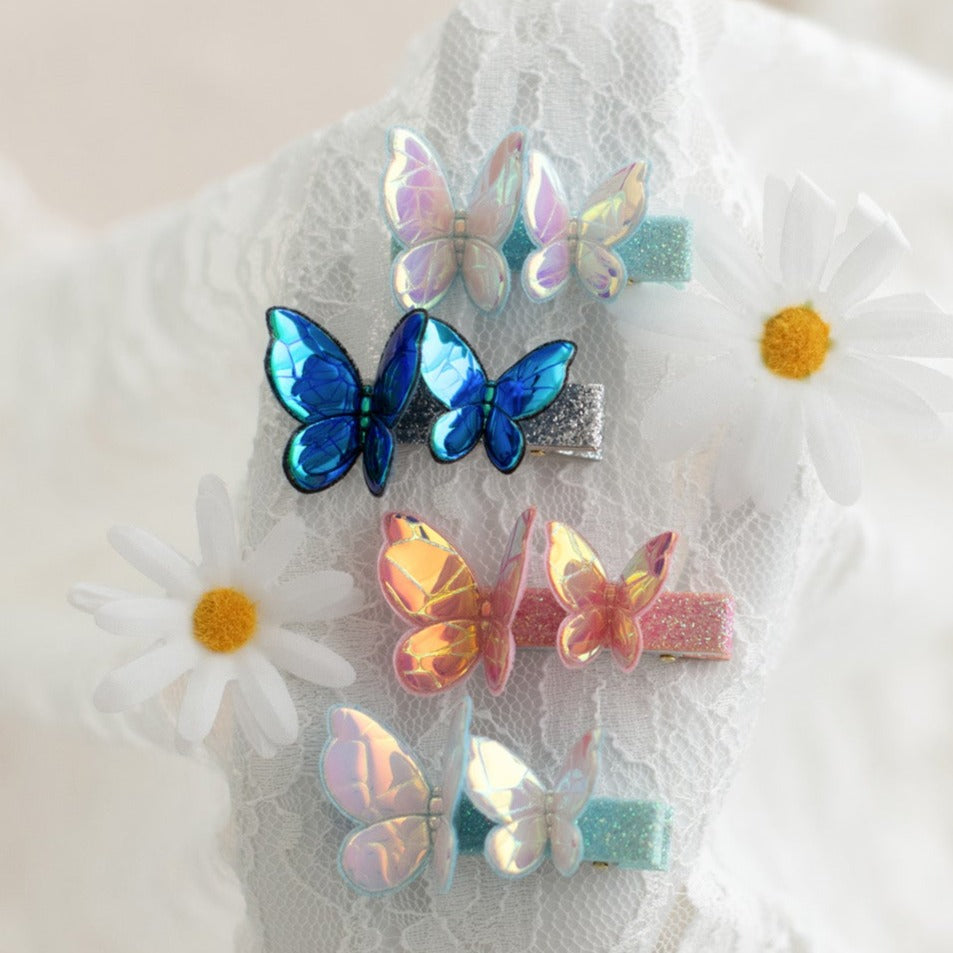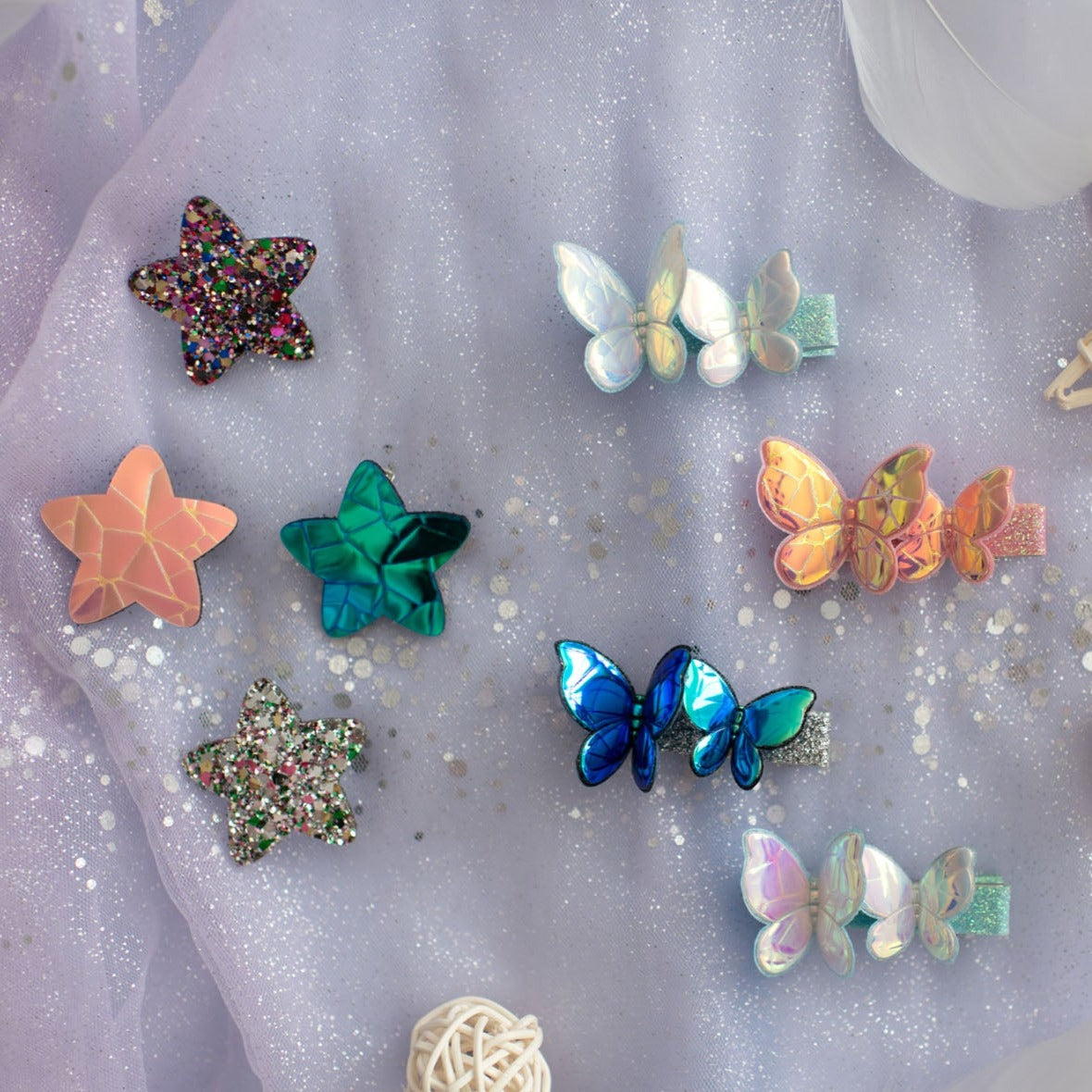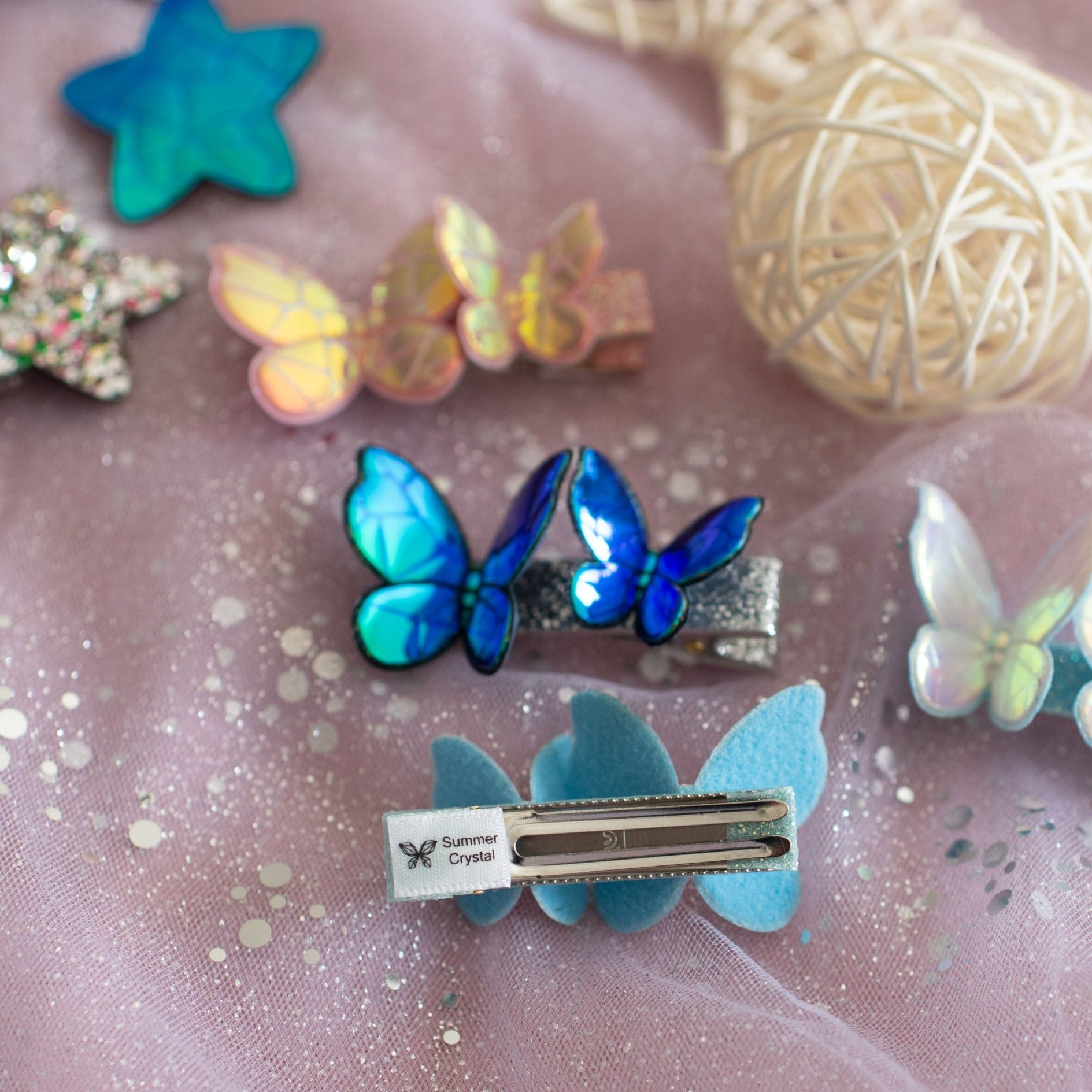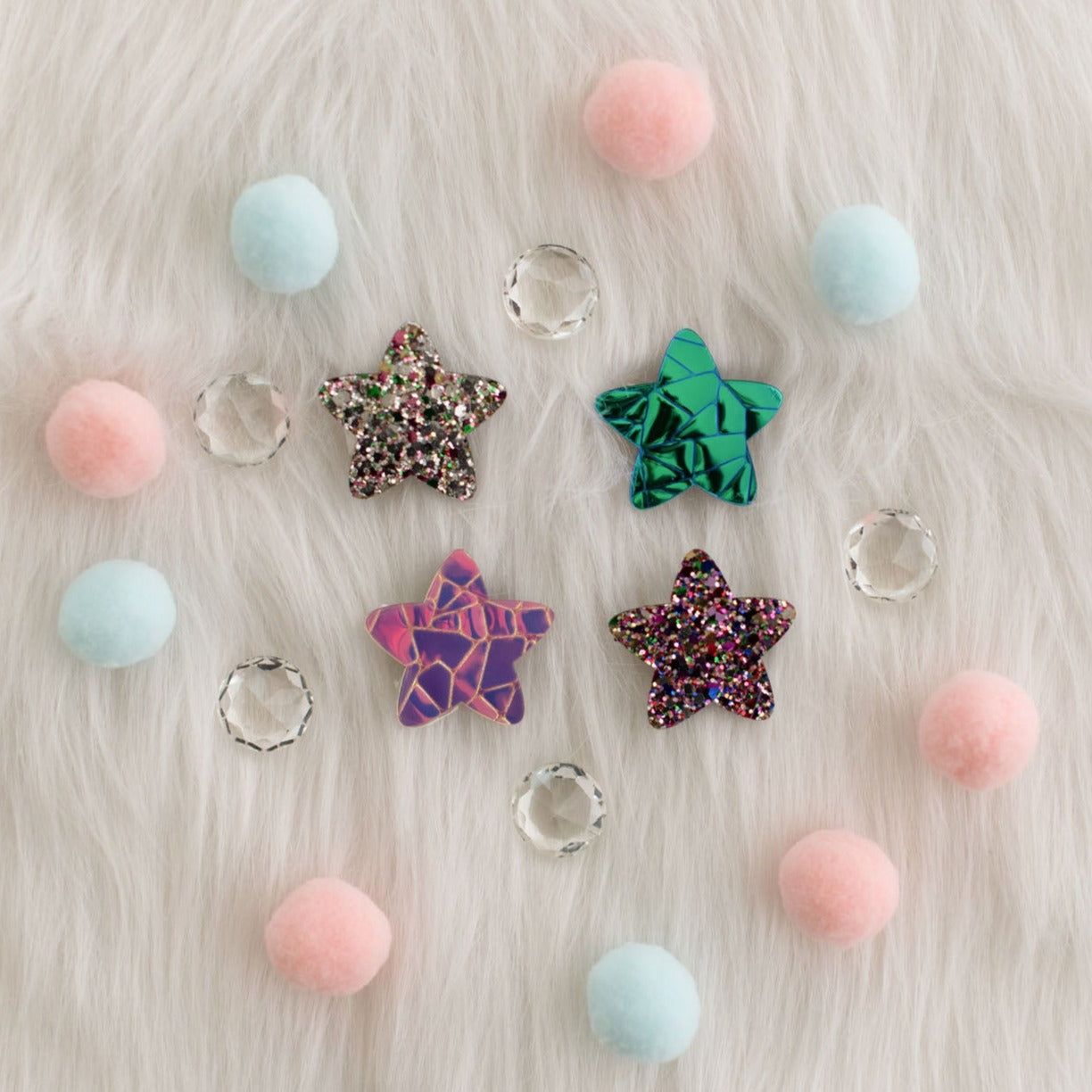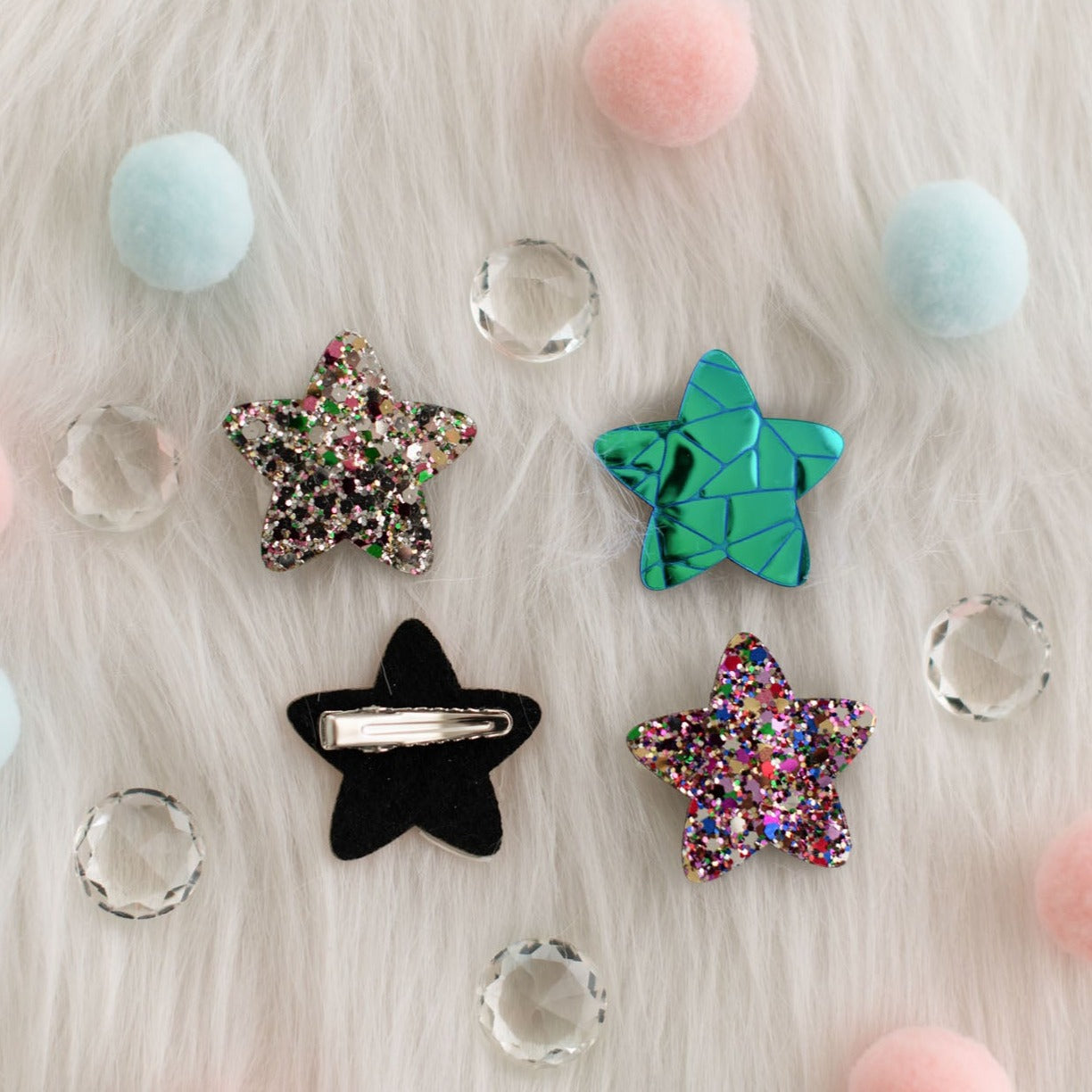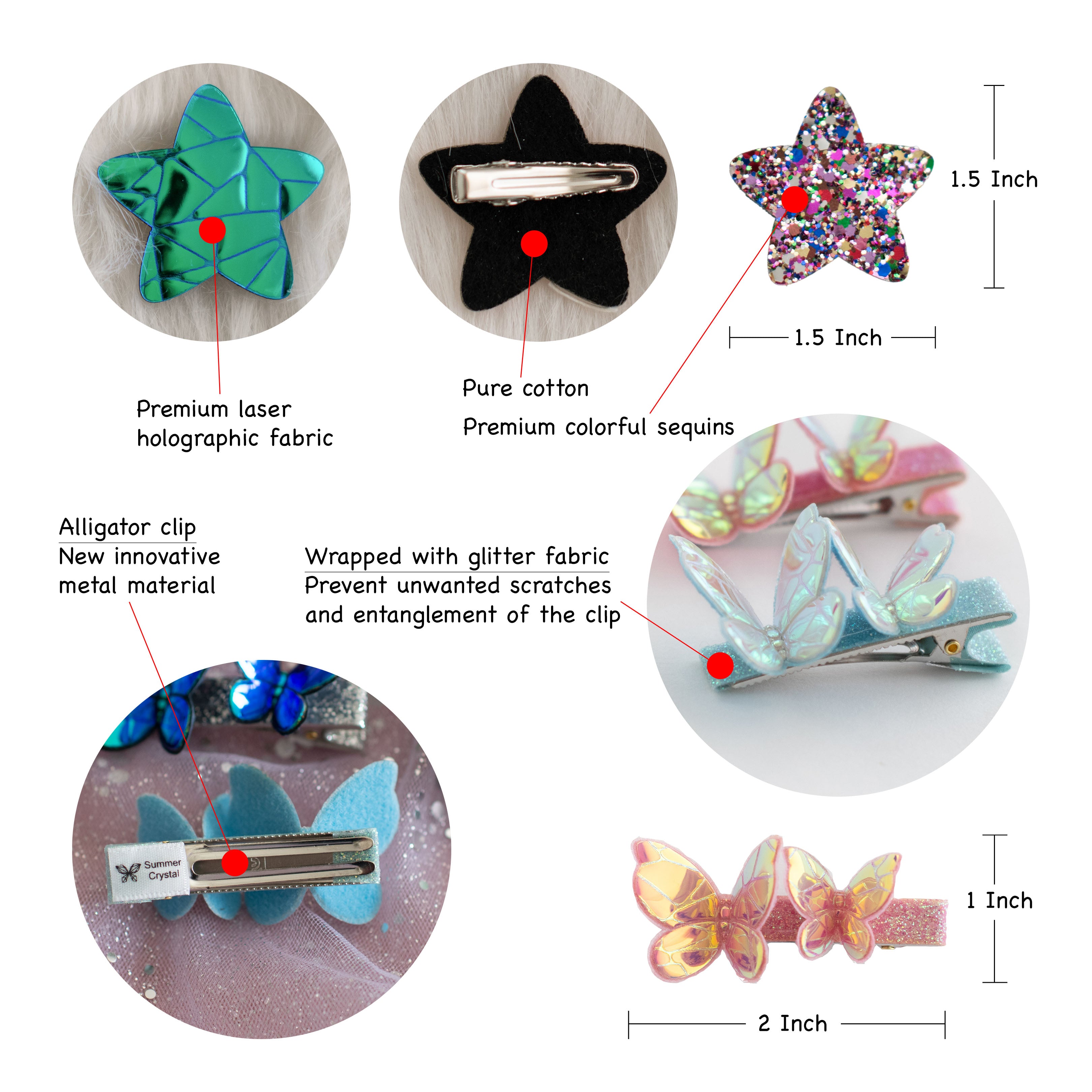 Summer Crystal Holographic Star and Butterfly Hair Clips - Pack of 8
---
Share
This set of holographic laser gradient butterfly and sequined star hair clips, both stylish and cute. These clips' overall style highlights children's sweet and playful personalities through exquisite color matching. Under the sunlight the colors of the clips gradually reflect numerous different colors and glisten beautifully under the sunlight. The hair clips are light and petite; whether it is used as a bangs clip for flyaways or a back head clip, it is simple yet a statement piece. These clips suit most babies and children's hairstyles and various occasions.

Under the sunlight, the colors of the clips gradually reflect numerous colors and glisten beautifully; the front of the hair clip is made of colorful sequins and laser holographic fabric, with exquisite artistry for a wear-resistant and durable clip.

The front and pinch portions of the butterfly clips are also partially wrapped with a light glitter fabric to prevent hair entanglement and unwanted scratches; the lining on the back of the clip is pure cotton, which protects the sensitive scalp from unwanted scratches, this material also does not fade and is extremely comfortable.

The alligator clip is made of a new innovative metal material, which is rust-proof, wear-resistance, and holds a small portion of the hair in place very effectively.
For girls over three years old and women, long or short hair. For various occasions, birthdays, holidays, parties, cosplay, easter, Halloween, daily and more. It also serves as an excellent gift for multiple occasions.
Great
These are way prettier in person! Perfect for my Halloween costume & they're easy to clip on. Definitely get them !!
Good quality
Everyone wanted to taken them home!!
Beautiful!
These butterfly clips are a staple for any show or festival I attend. I love clipping them in my hair and feeling like a magical fairy, and giving them away to friends new and old!
Perfect!
These clips are so pretty in person. I put them in my hair in the afternoon and they stayed in until midnight after going to a Taylor Swift concert. Got tons of compliments on them!
Good quality
They are very good quality clips. I like it!