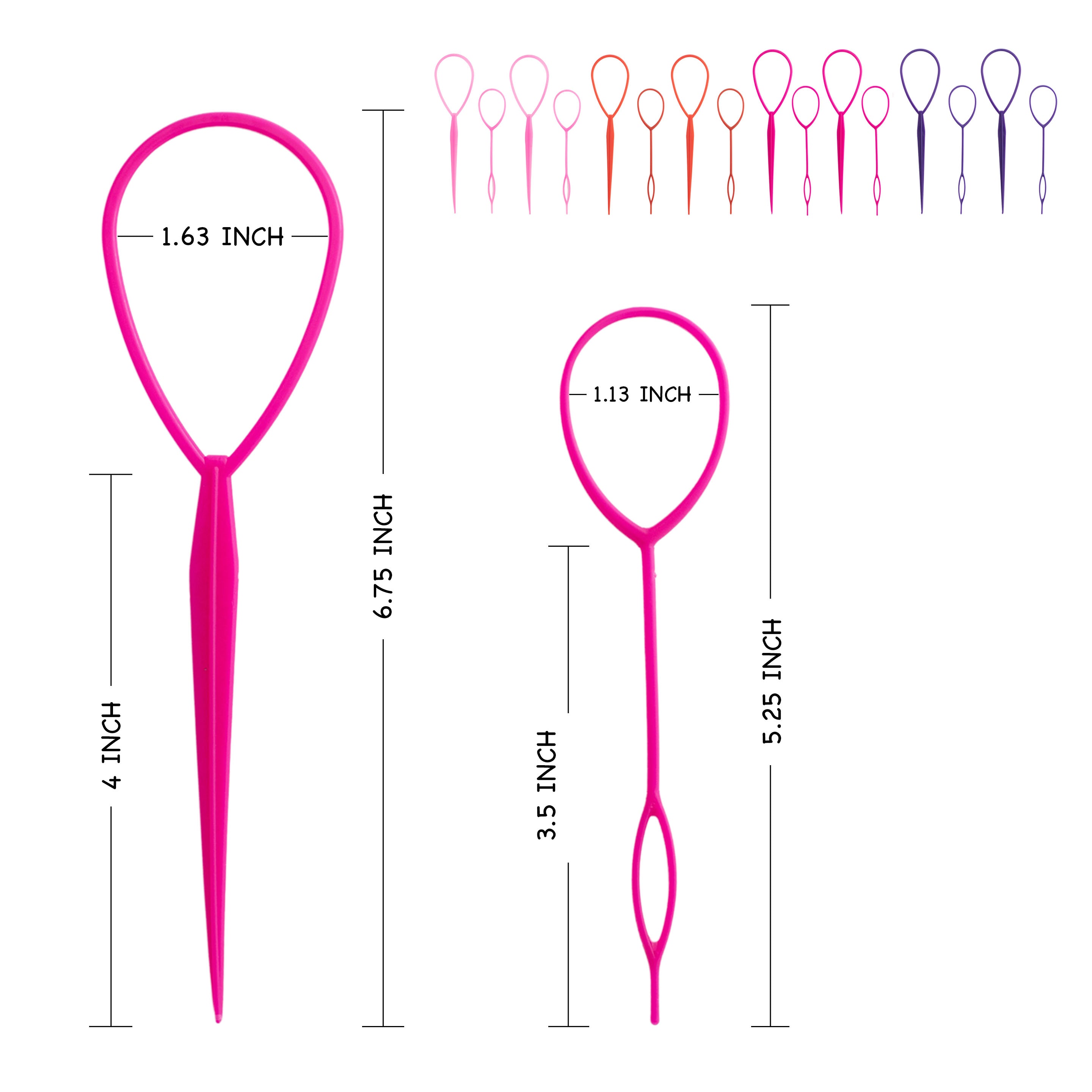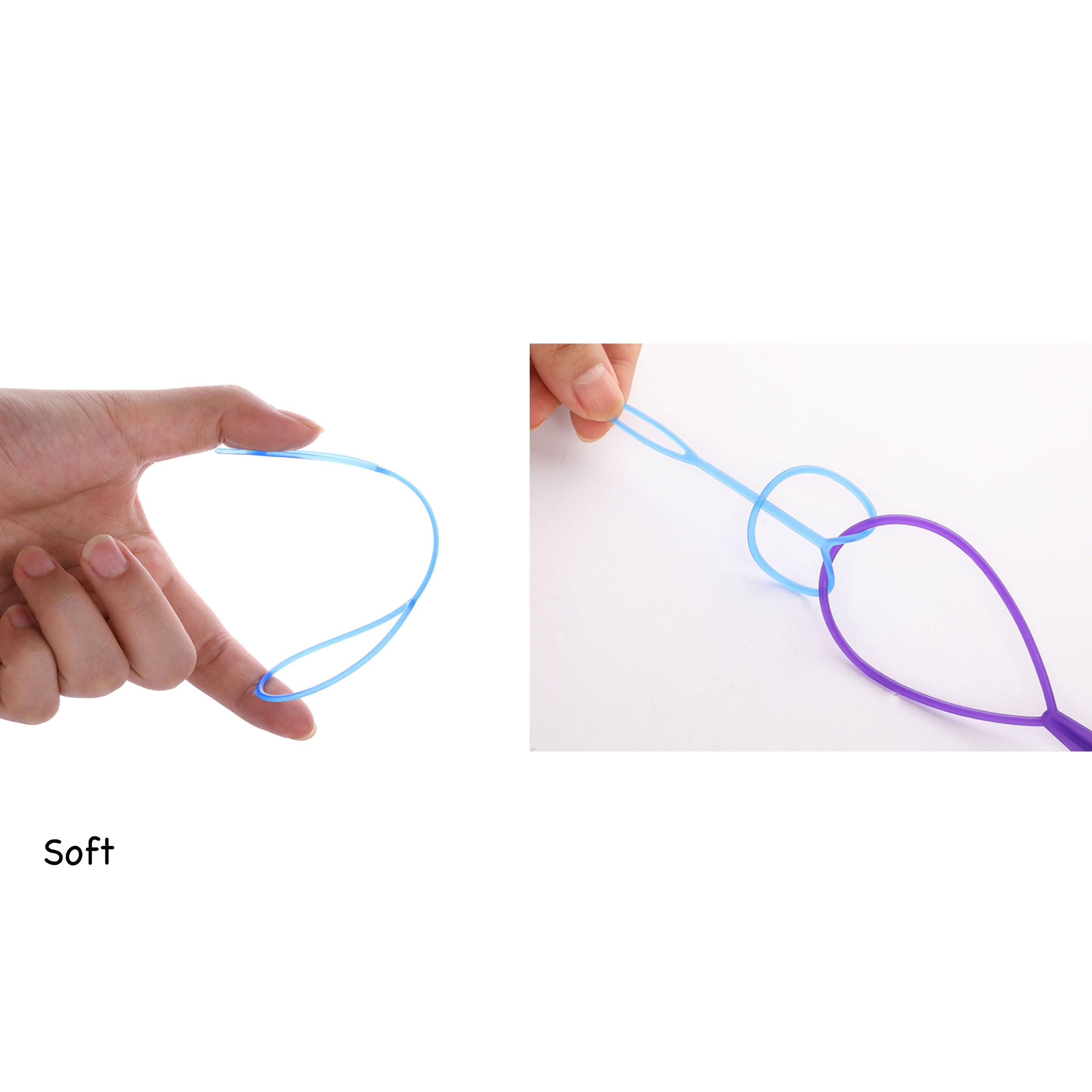 Hair Styling Tools - A Practical Gift for Every Girl and Women - Pack of 16
---
Share
Enhance your hair styling game with this versatile hair styling tool that suits various needs. This premium hair braiding tool is designed to effortlessly create beautiful hairstyles without damaging your hair. Whether you're a woman looking to achieve perfectly banded braids, a kid needing secure ponytails, or even seeking a creative makeover for your pet, this tool offers an array of possibilities.
Soft and Bendable: The hair styling tool features a slender, pliable handle that smoothly integrates into your hair, allowing you to shape it to your liking easily. Its gentle touch ensures no scratching, pulling, or damage to your hair.

Needle-End Innovation: Each hair tool has a needle end for effortless insertion into your hair, ensuring a comfortable experience while selecting hair regions without harming your scalp.

Two Sizes, Infinite Styles: The twistable circle design of the topsy styling tool allows you to adapt it to your desired size and direction. With both small and large sizes available, it accommodates all hair lengths, enabling your creativity to flourish as you craft elegant and intricate hairstyles.

Portability in Your Palm: Crafted from lightweight plastic, this portable tool easily fits into your bag, backpack, luggage, or pocket. The availability of two sizes, large and small, caters to your specific hair volume and styling needs.
Ideal for All Hair Types and Occasions. From extra curly to pin-straight, long to short, this tool effortlessly elevates your hair game, making it perfect for parties, banquets, and daily wear. Its exceptional quality and meticulous craftsmanship result in simple yet elegant hairstyles that enhance your facial features and exude a graceful and sweet demeanor. It is an excellent gift for every girl who values beautiful hair and wishes to express their unique style.