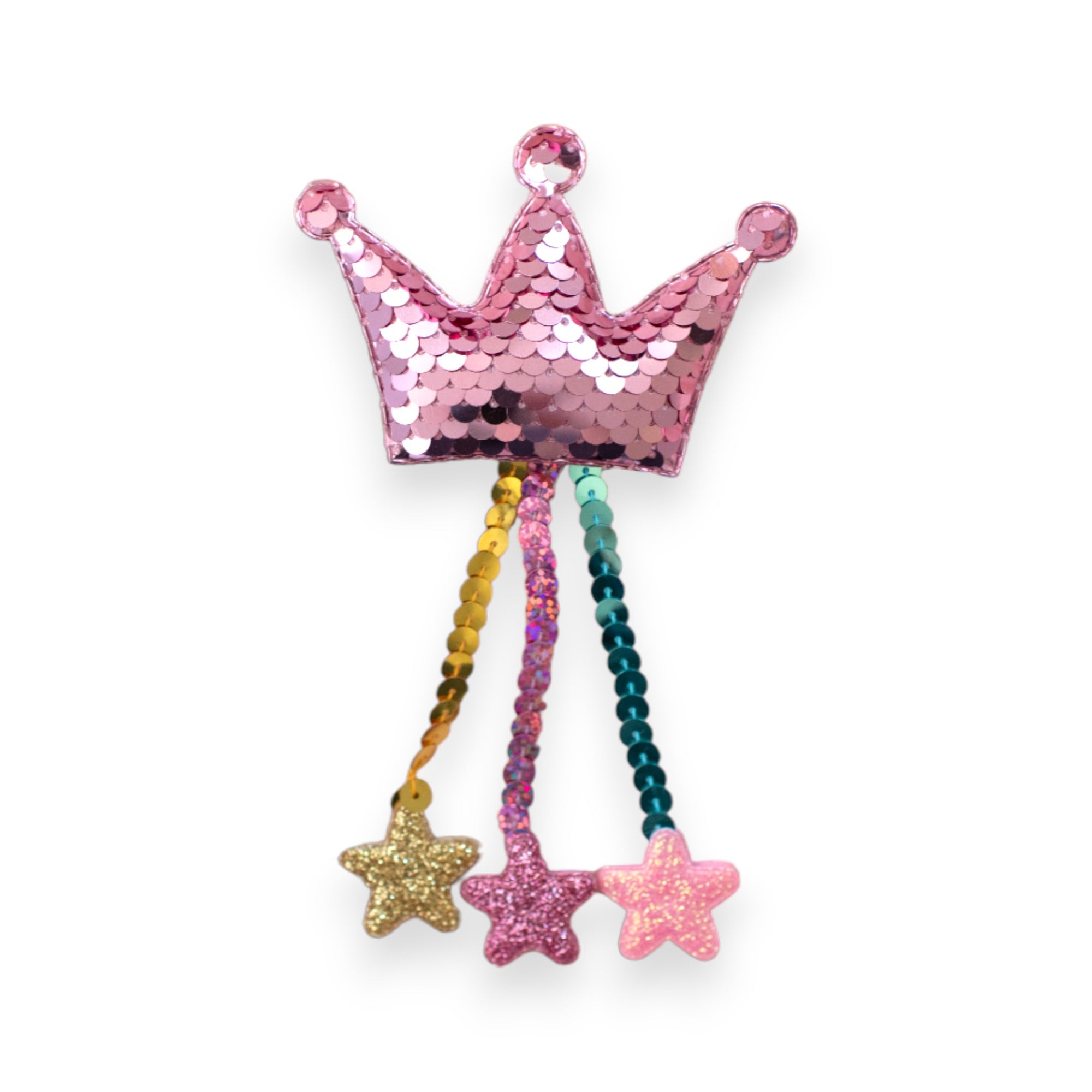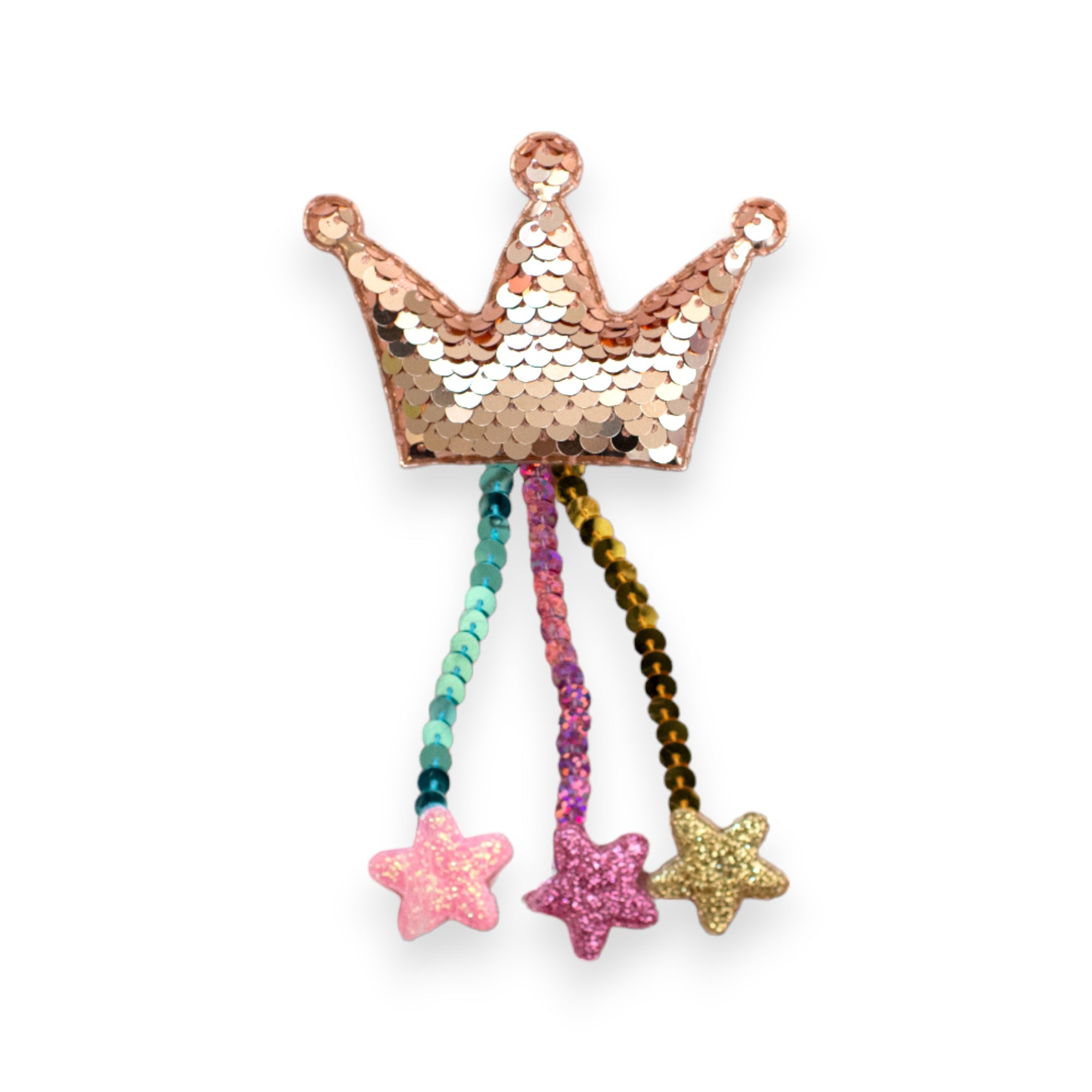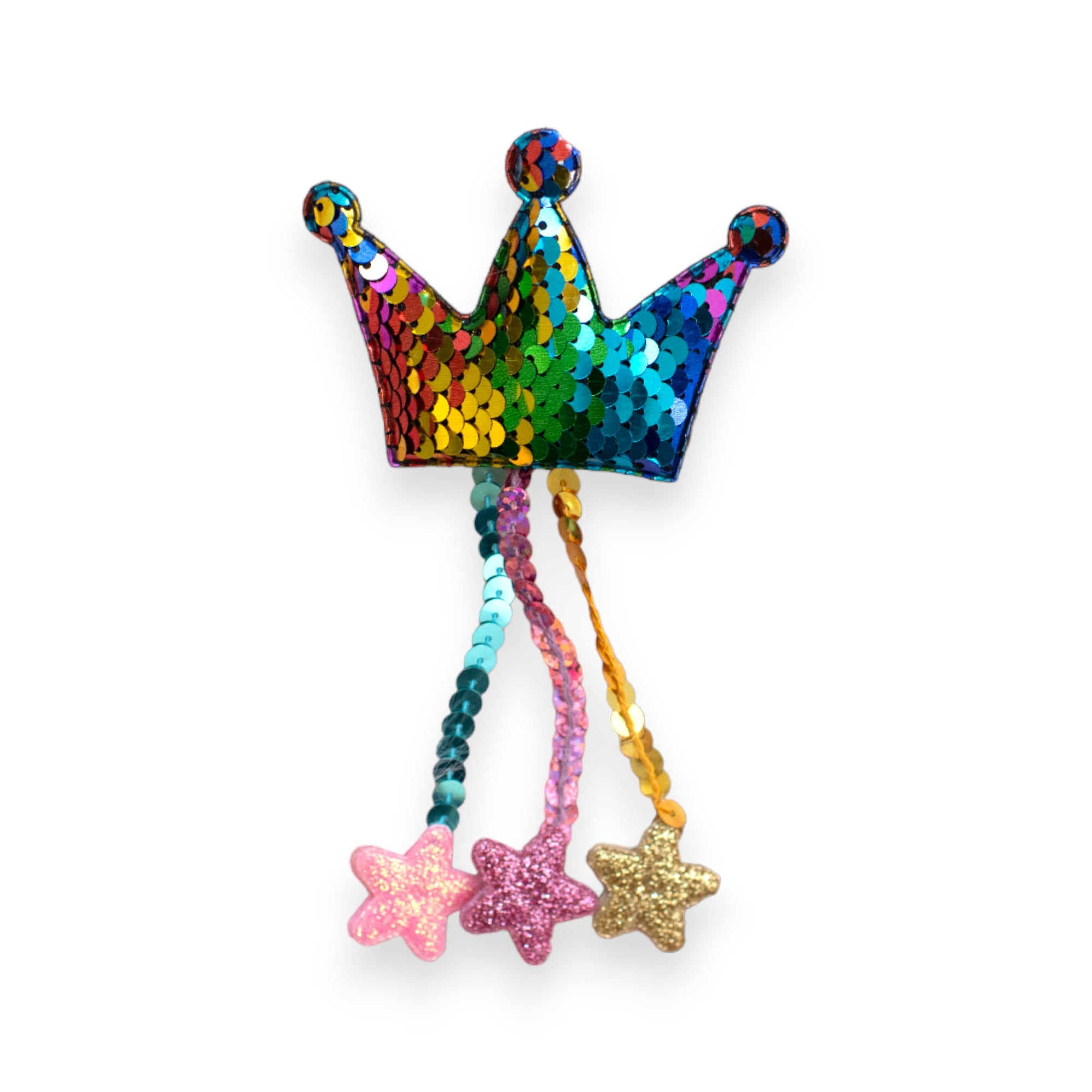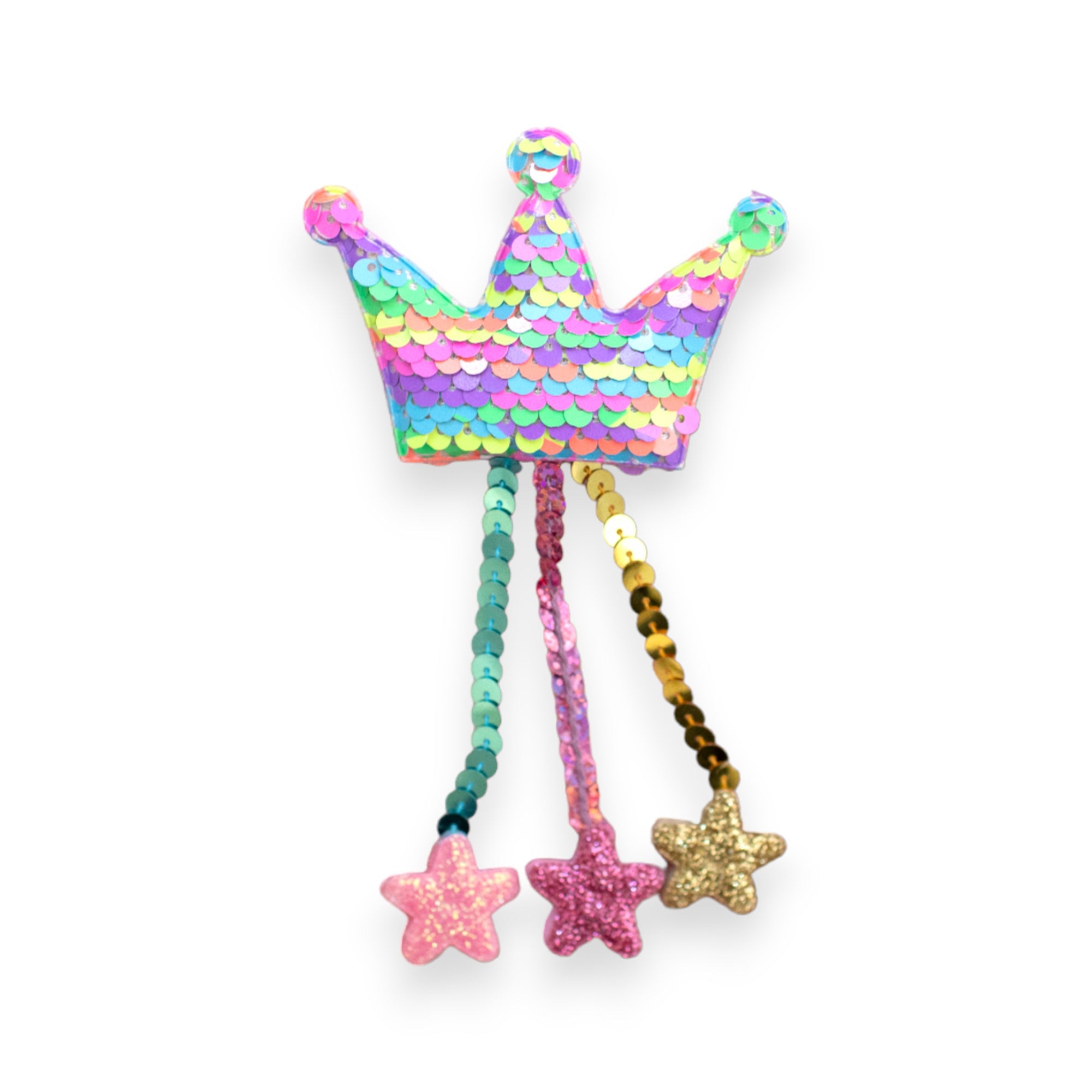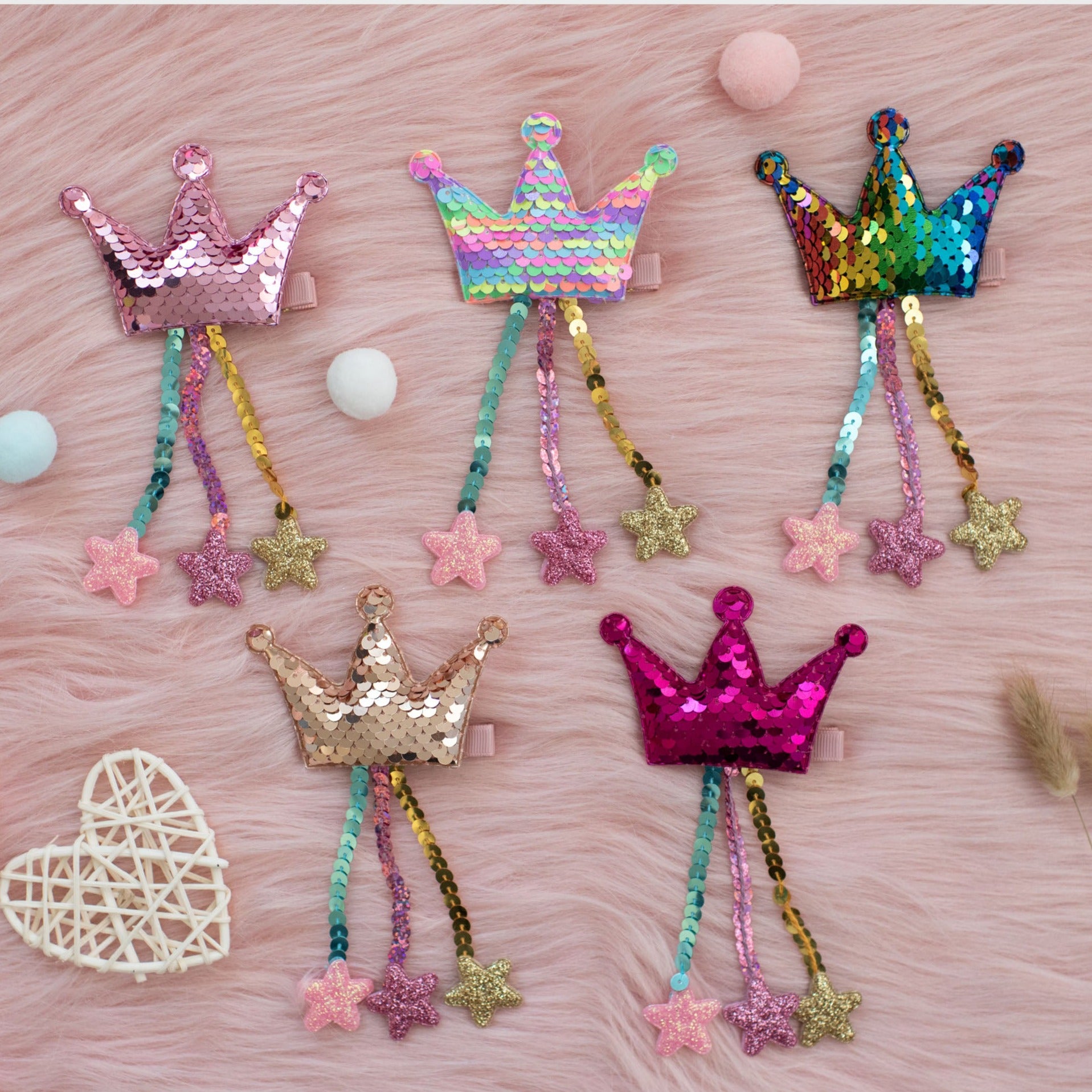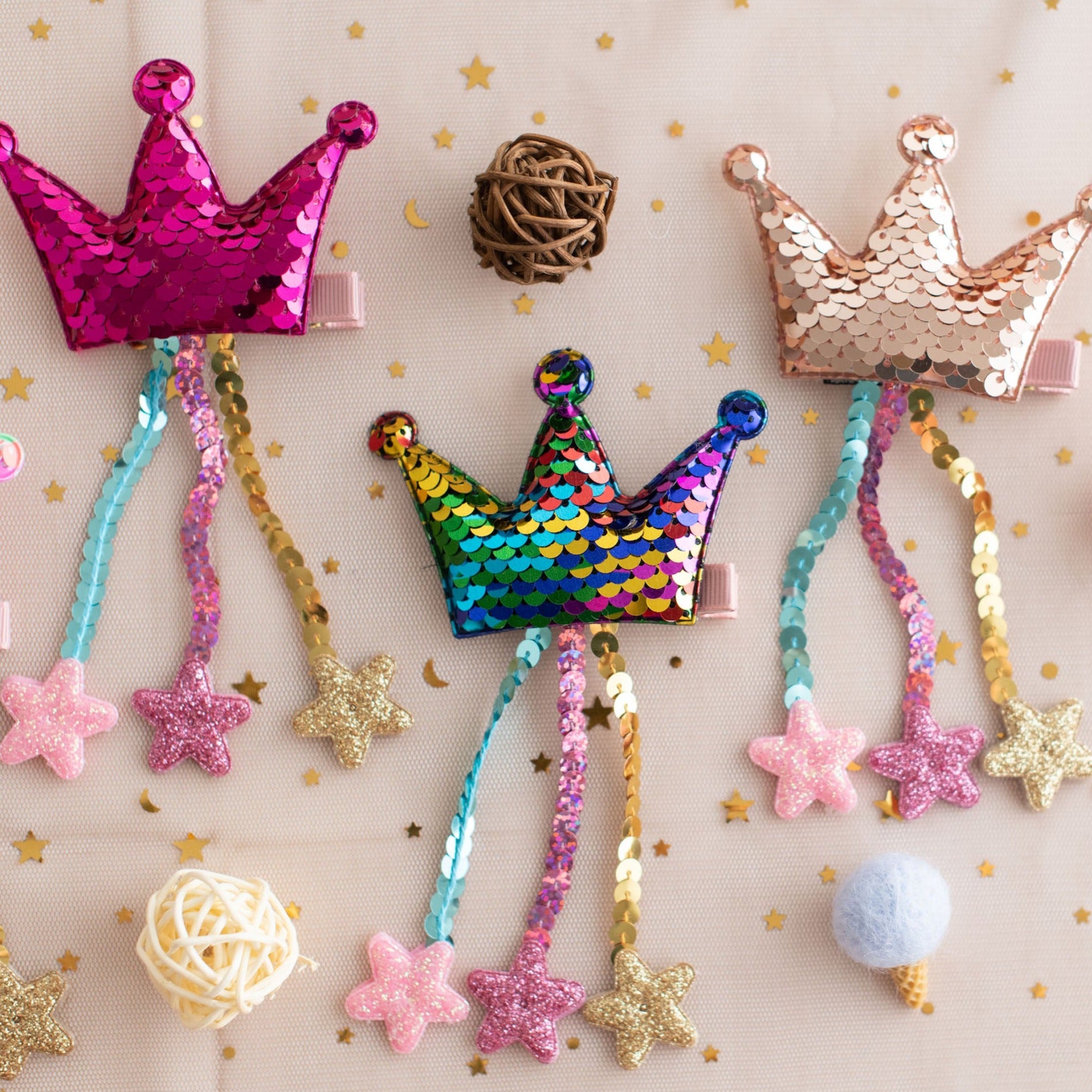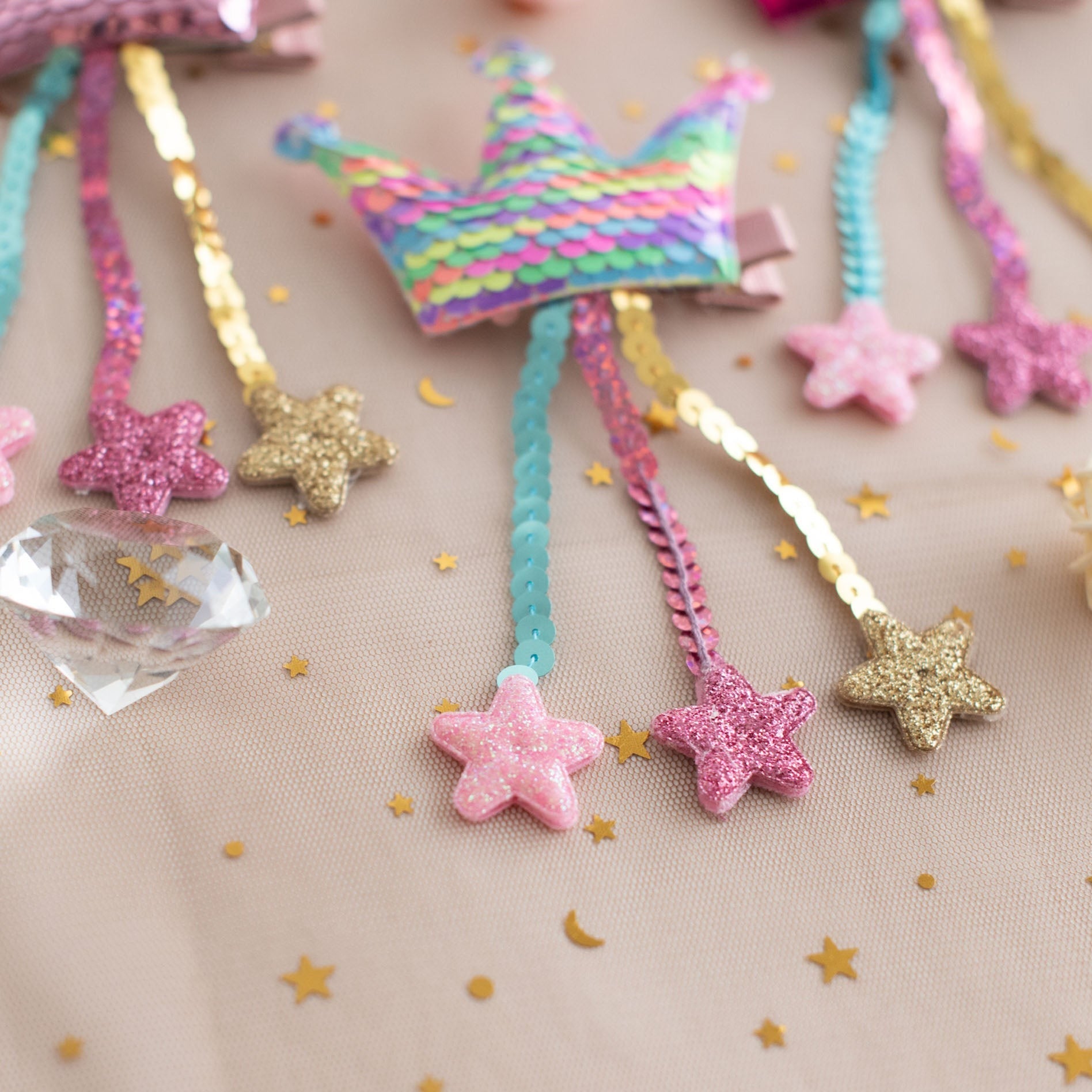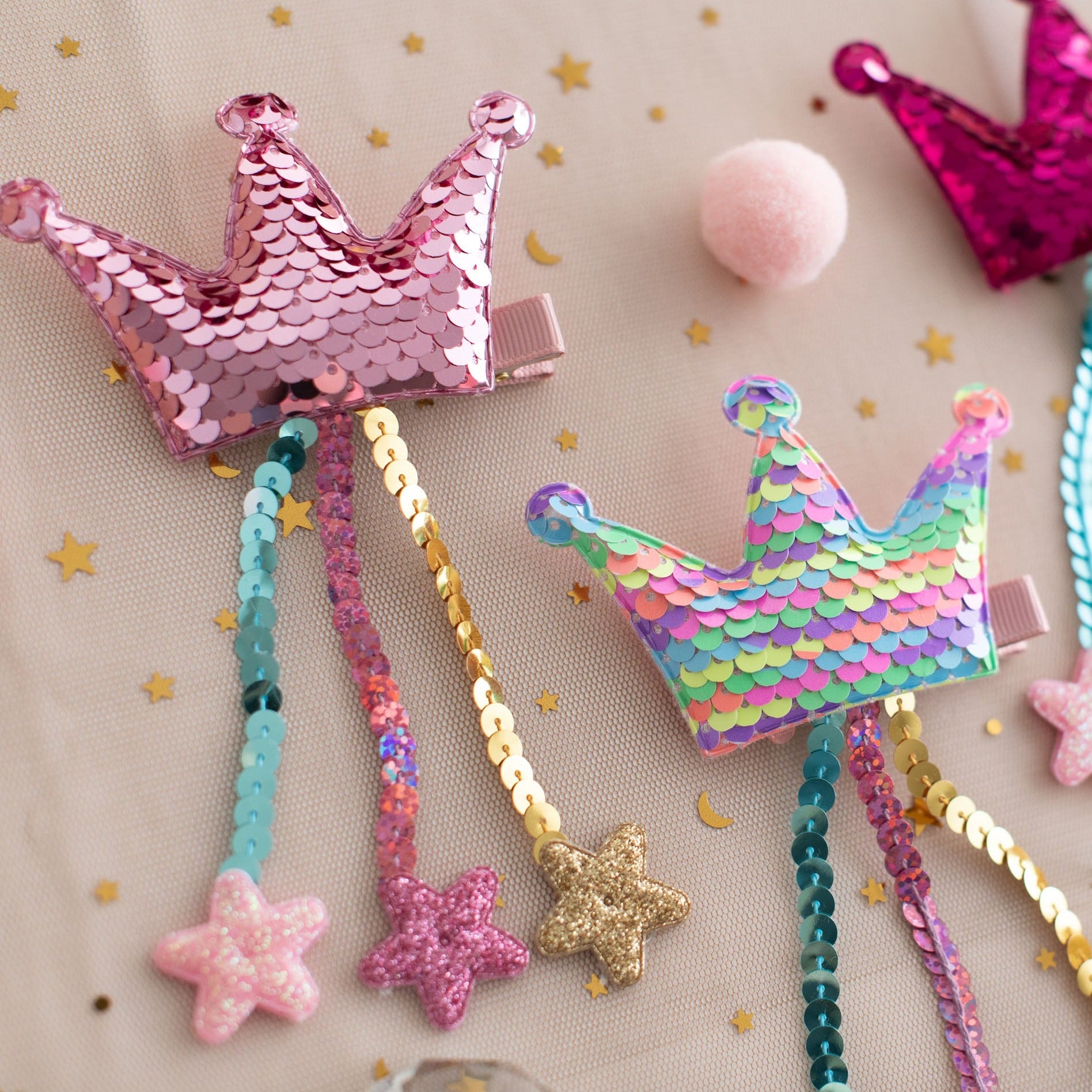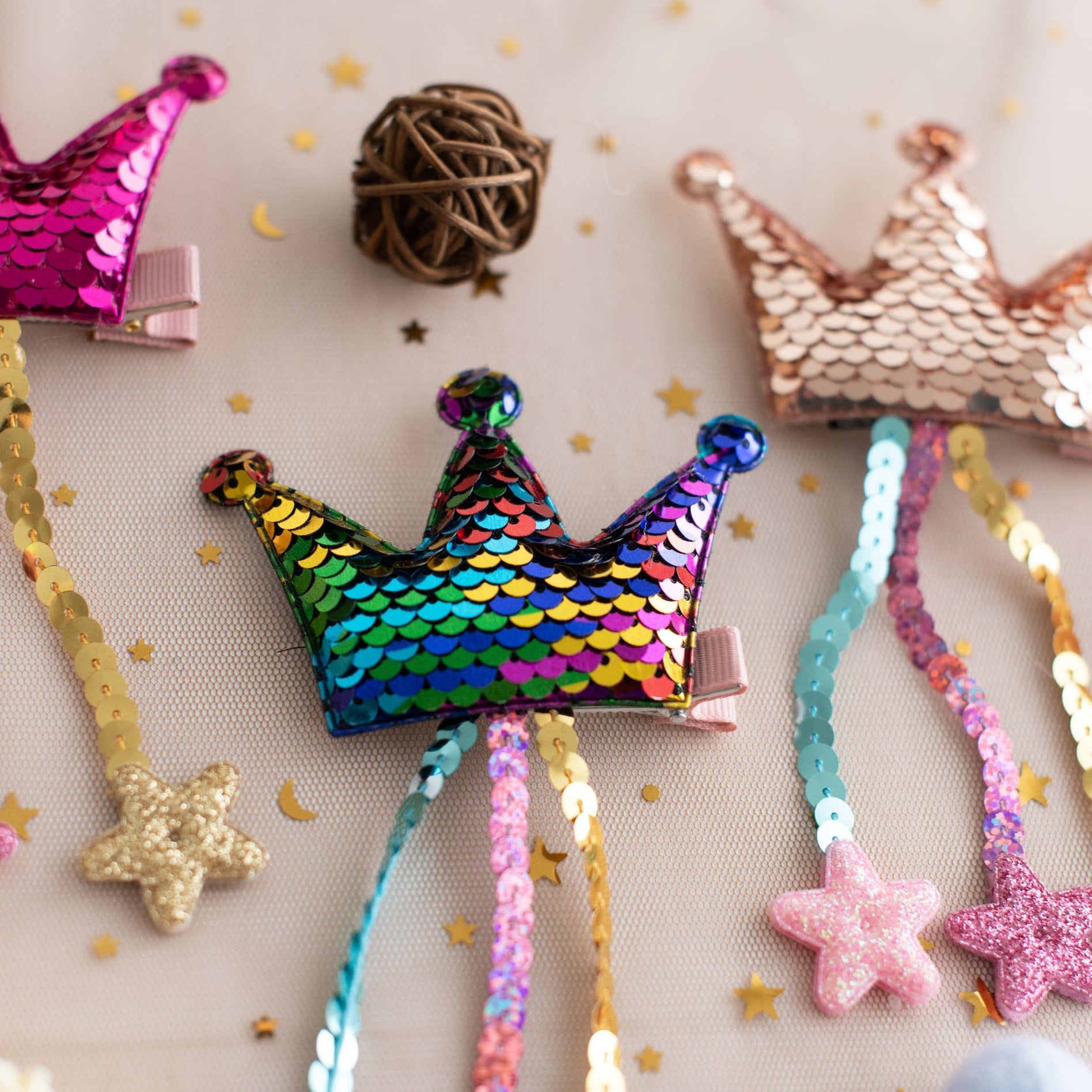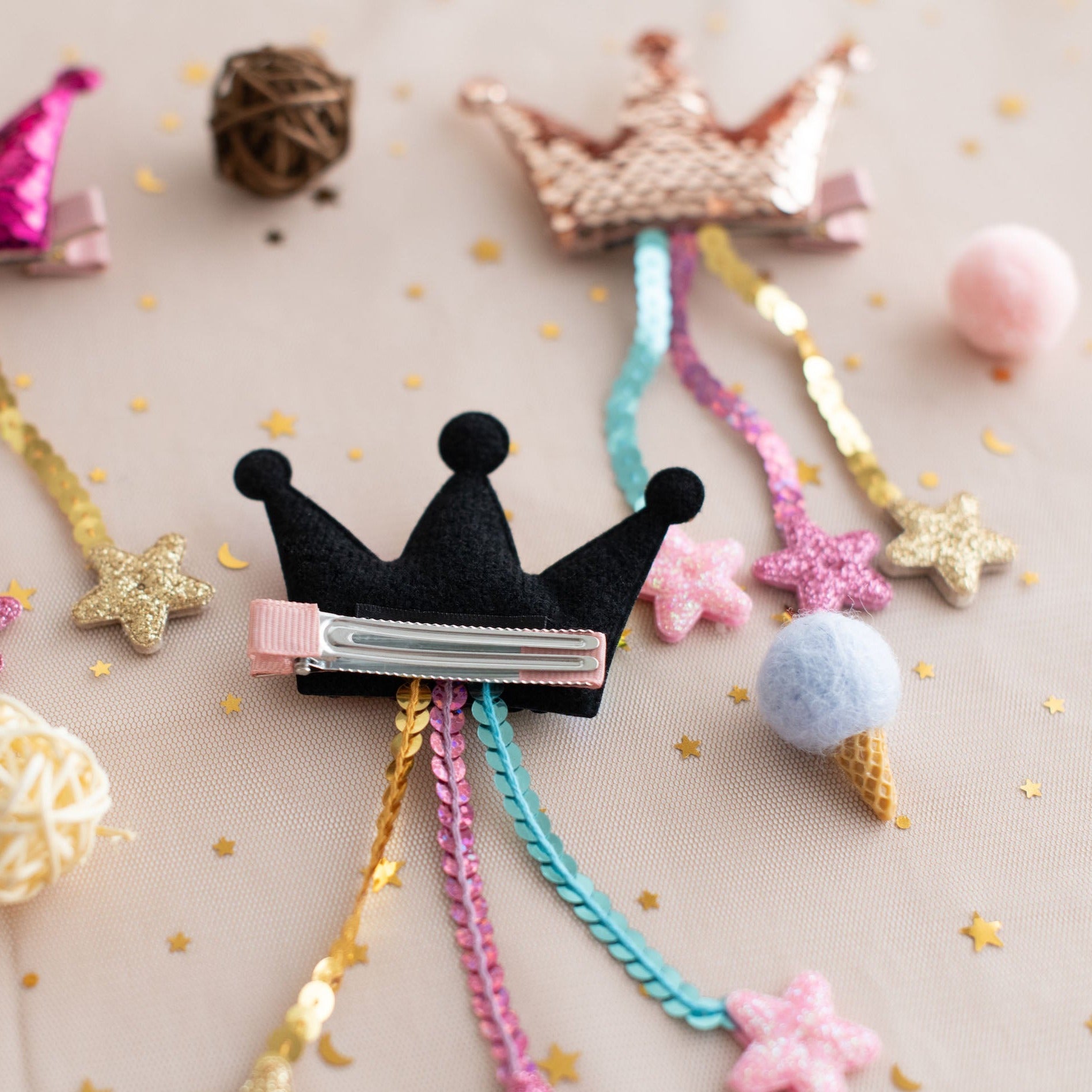 Summer Crystal Sparkling Sequins Crown with Tassels Hair Clip
---
Share
The clip's style beautifully accentuates the charming and lighthearted nature shared by both kids and adults. The clip transforms as it catches the sunlight, displaying a spectrum of colors that shimmer and emphasize uniqueness. It's undeniably eye-catching and adorned with long, vibrant star tassels cascading over the head and swaying joyfully with each step. Whether securing a ponytail or adding flair to a hairstyle, it's effortlessly wearable, injecting a burst of color to elevate any look.
The crown's front is adorned with a vibrant array of sequins nestled within sponges, giving it a delightful three-dimensional shape and exceptional quality. Its back is lined with premium cotton fabric, designed to safeguard the scalp's sensitivity, boasting colorfastness and offering a comfortable, breathable experience.

The fringe and sequins are meticulously sewn using cotton thread, ensuring robustness. Meanwhile, the star tassels, fashioned from glitter polyester, provide comfort and durability.

For added convenience and safety, the hair clip's front and pinch sections are wrapped in soft cotton ribbon, preventing hair entanglement and safeguarding against scalp scratches.

The alligator clip is crafted from an innovative metal material resistant to rust and wear, efficiently securing a small section of hair with remarkable effectiveness.
Suitable for girls aged three and above with both long and short hair. It is ideal for various occasions, including birthdays, holidays, parties, cosplay events, Easter, Halloween, and daily wear. This versatile accessory also makes for a thoughtful gift across multiple occasions.
Beautiful!
These are really pretty, I am using them on my curtains may living room looks like a fairy tale.
Beyond expectation
These are absolutely perfect! Not too small, not too big. They are excellent quality! I can't wait to buy more things from this small business!
Very cute, great patterns and colors
These clips are perfect. The material makes them soft (surrounding the metal) and the patterns/colors of the material are so cute. Will be purchasing more for gifts.
Handmade, quality and beautiful hair clips
My daughter and her friends absolutely love these clips. They are handmade, beautiful craftsmanship and unique. She gets compliments all the time!
very cute
Summer Crystal Sequin crowns definitely make a statement! The clips are large, colorful and look absolutely adorable. The clips are sturdy and hold hair really well.
Very cute and unique accessories for little girls!