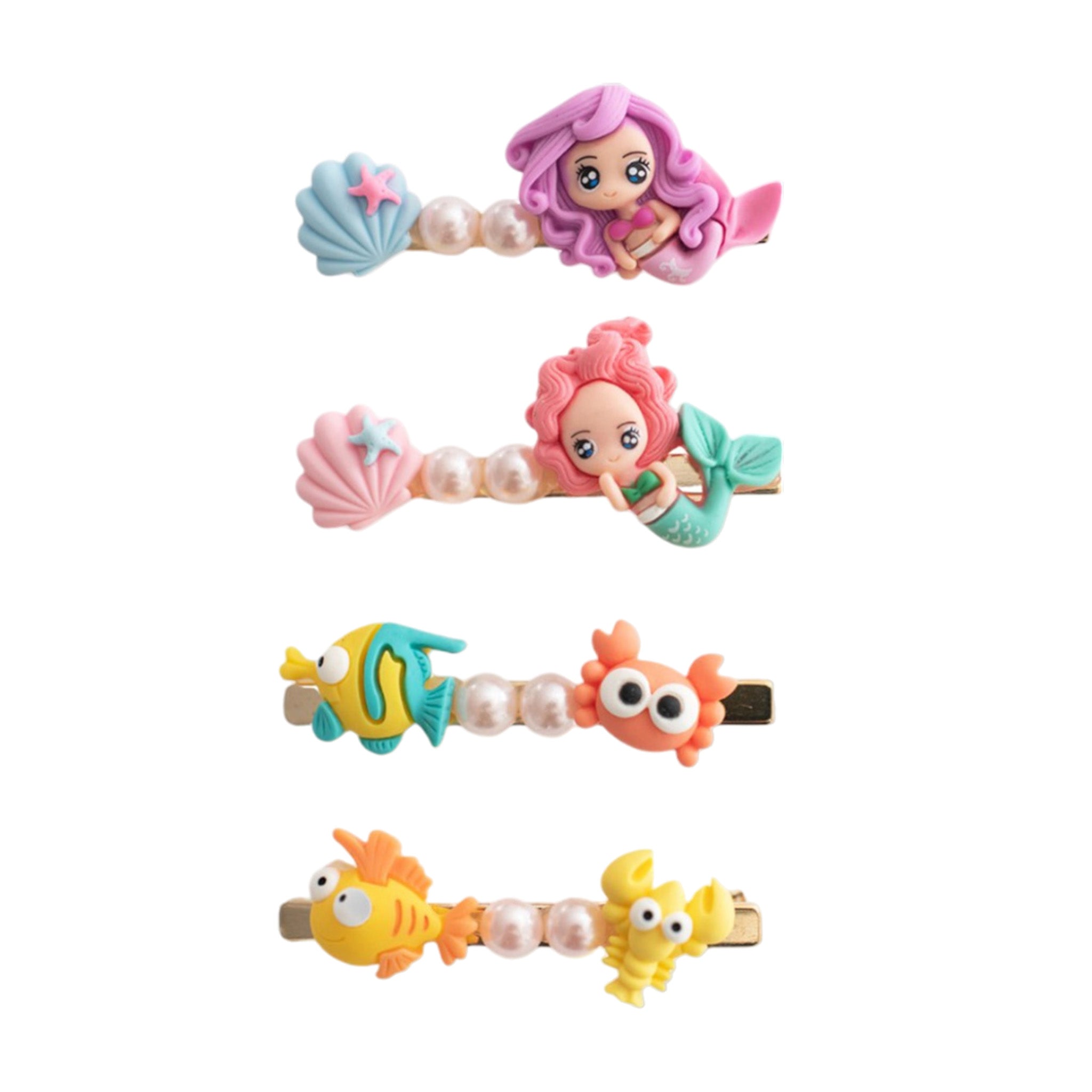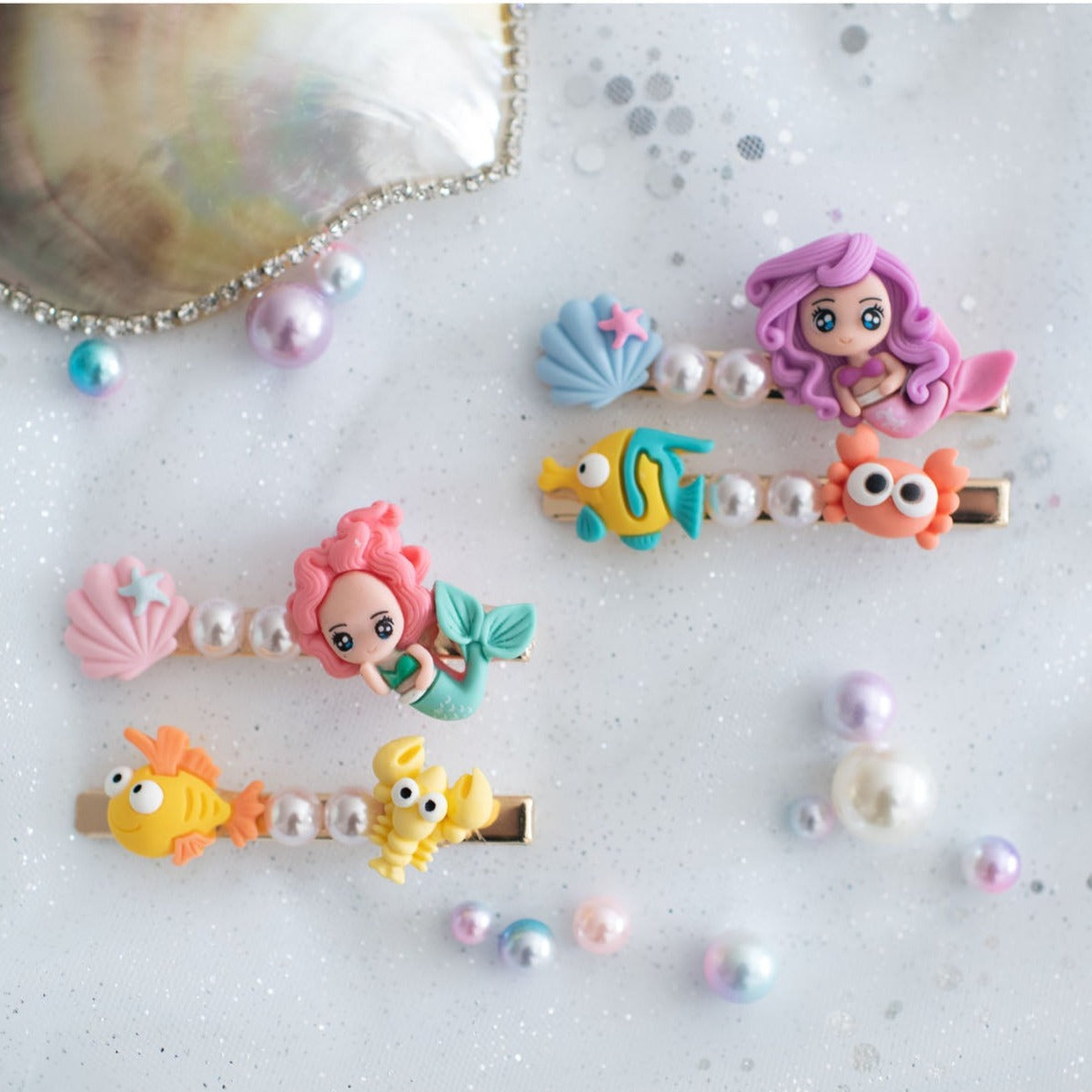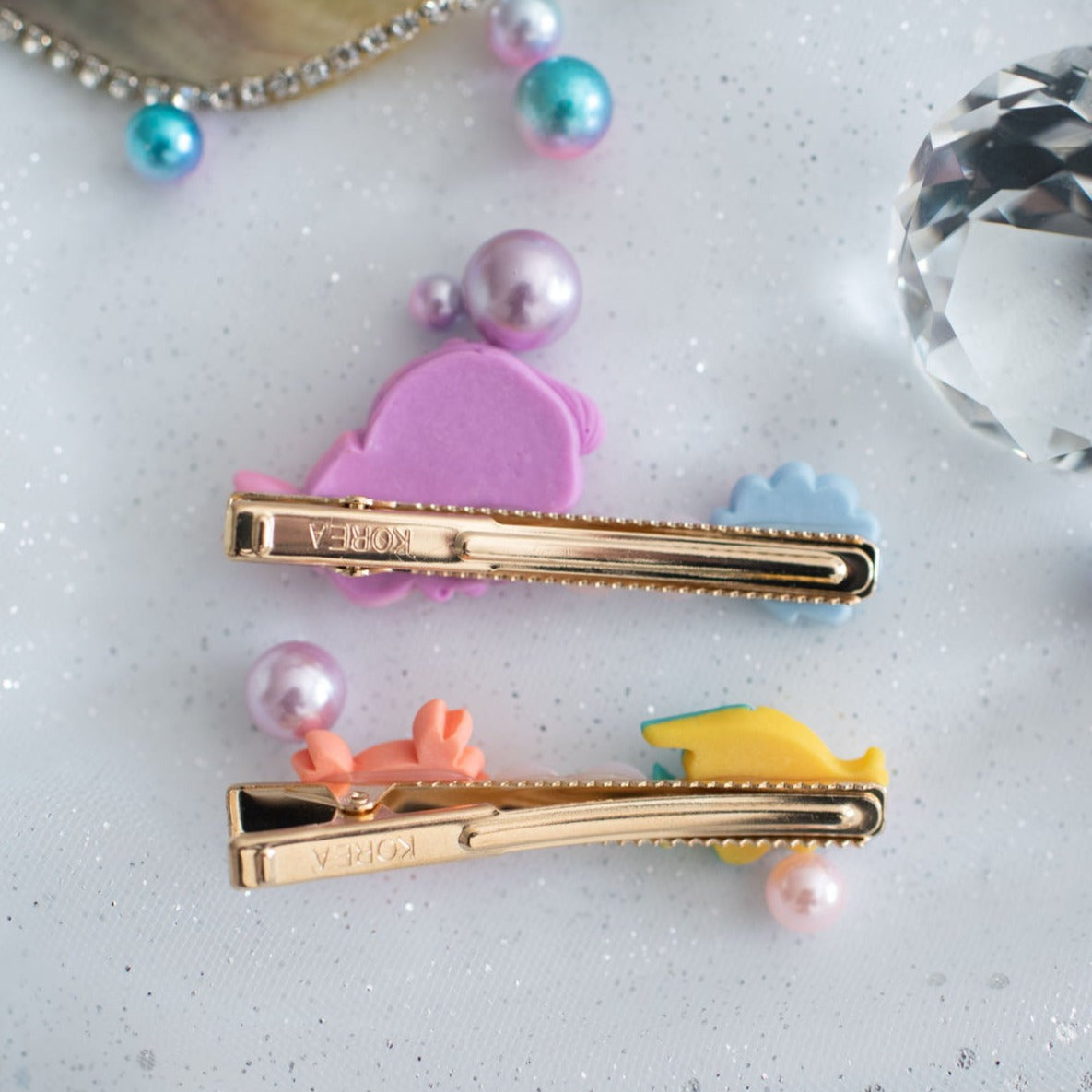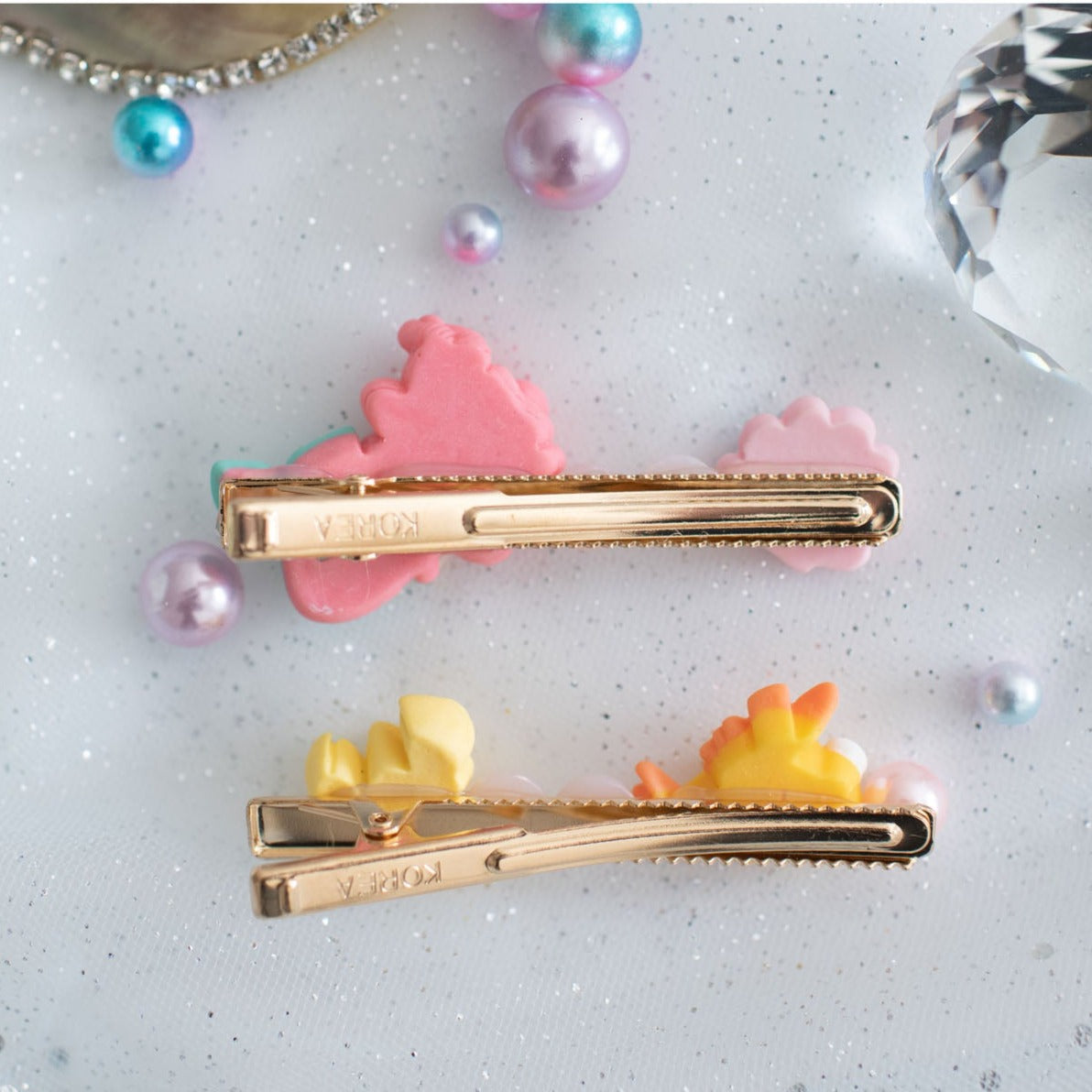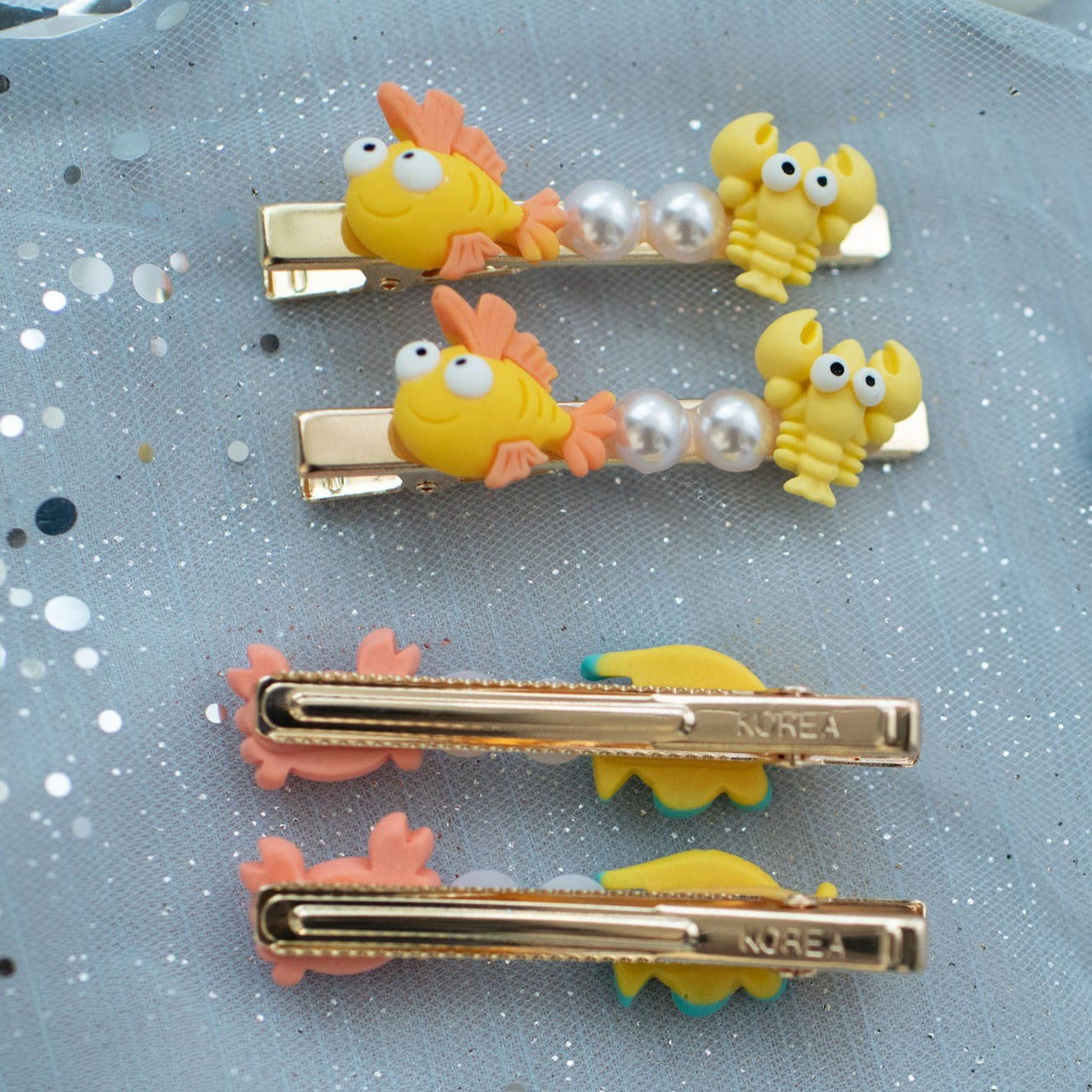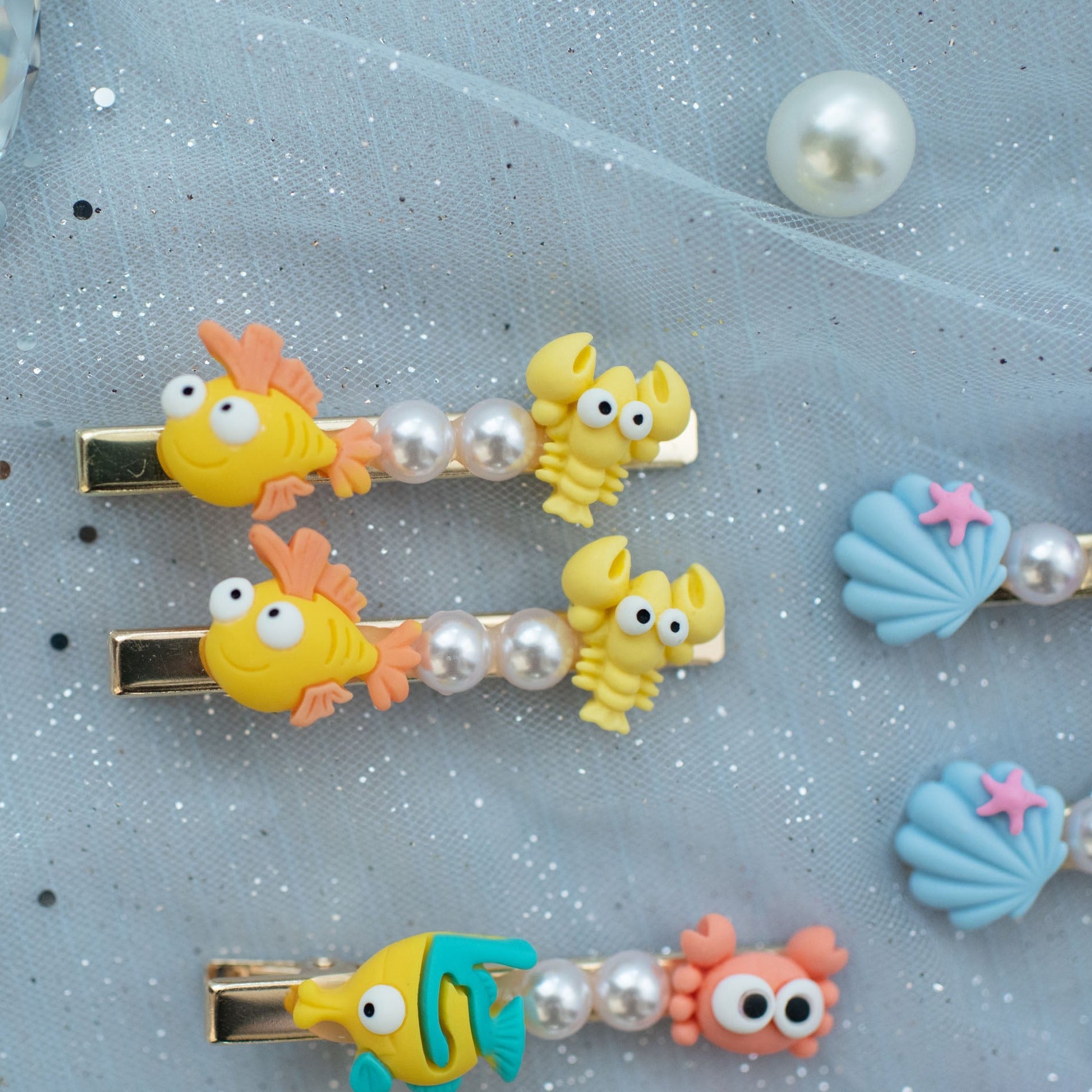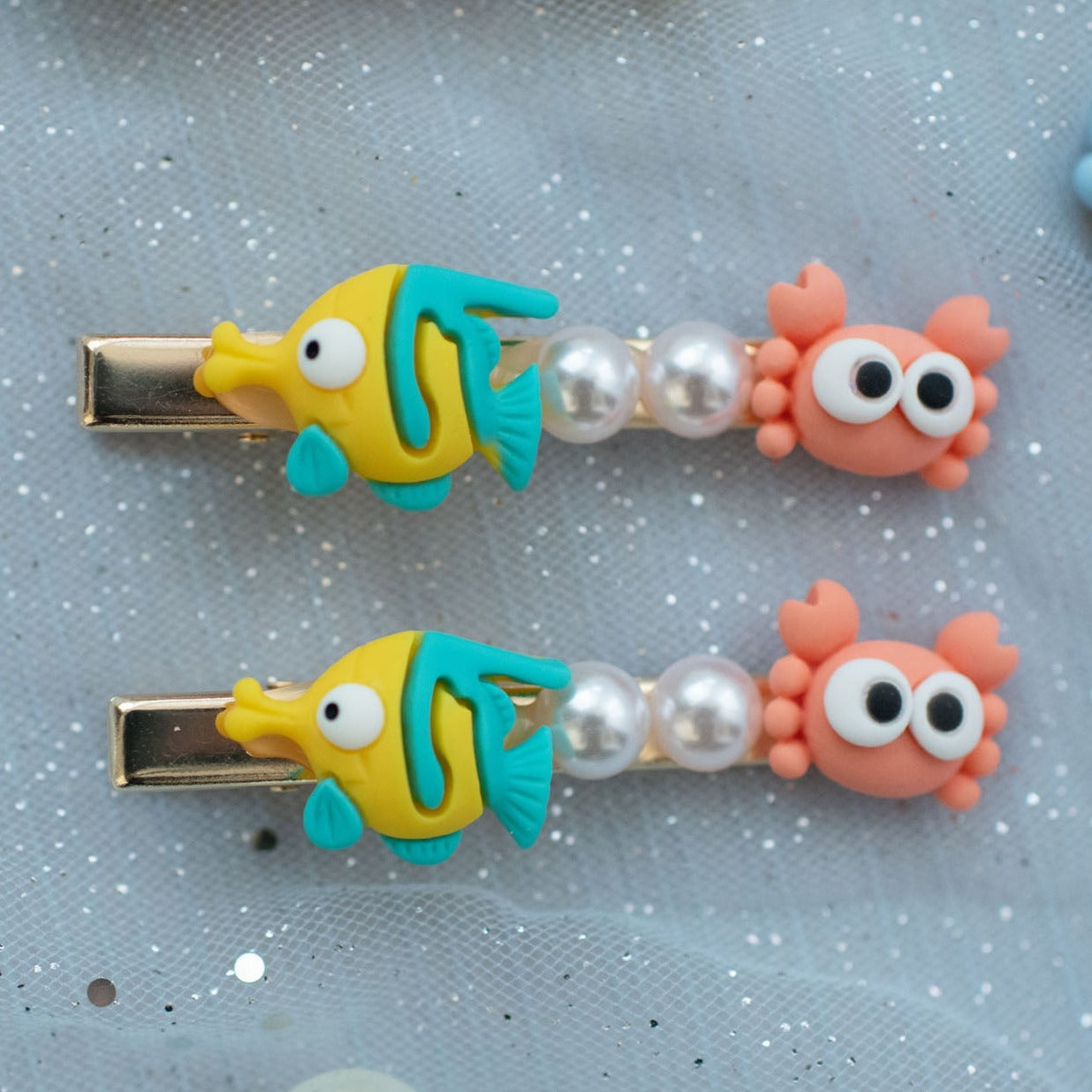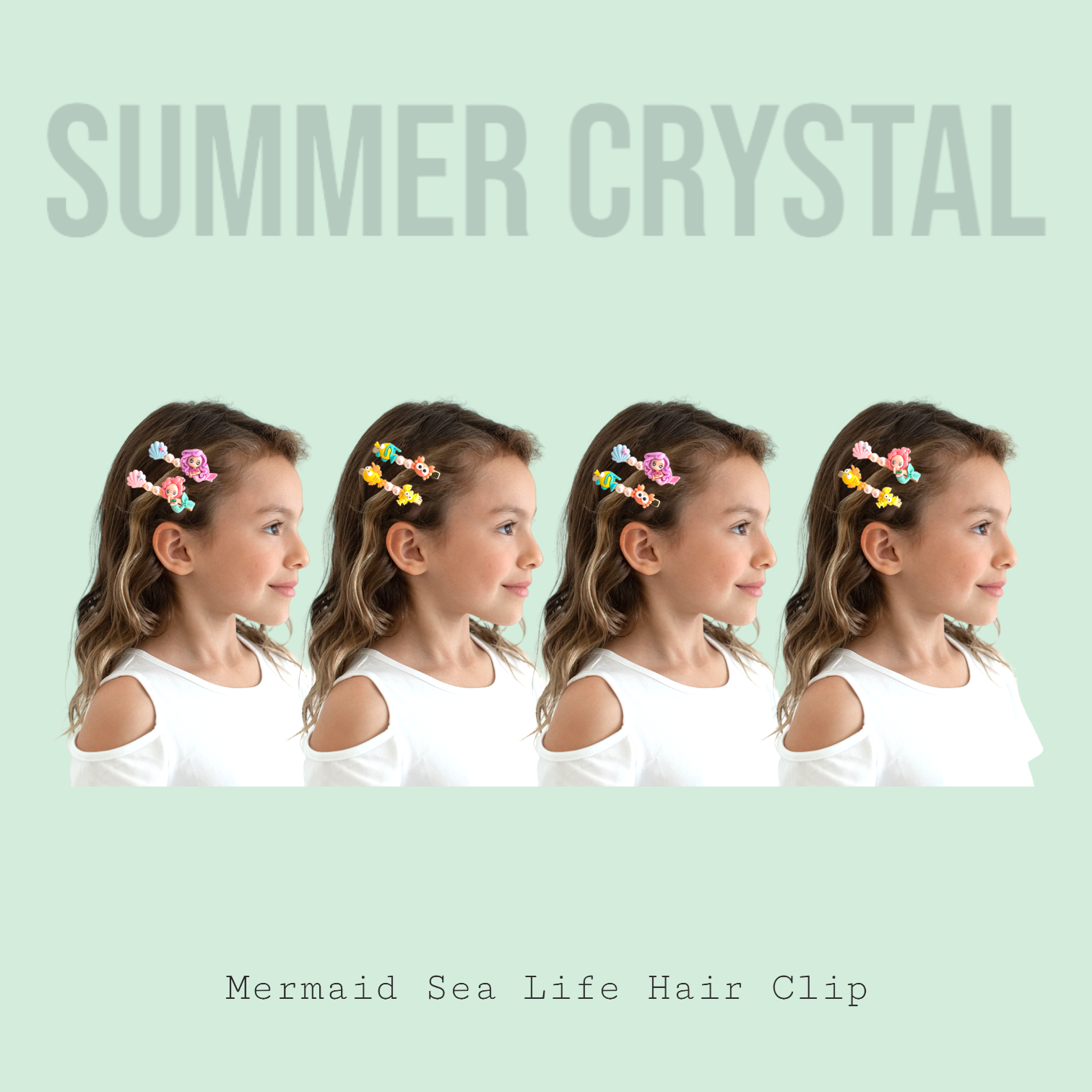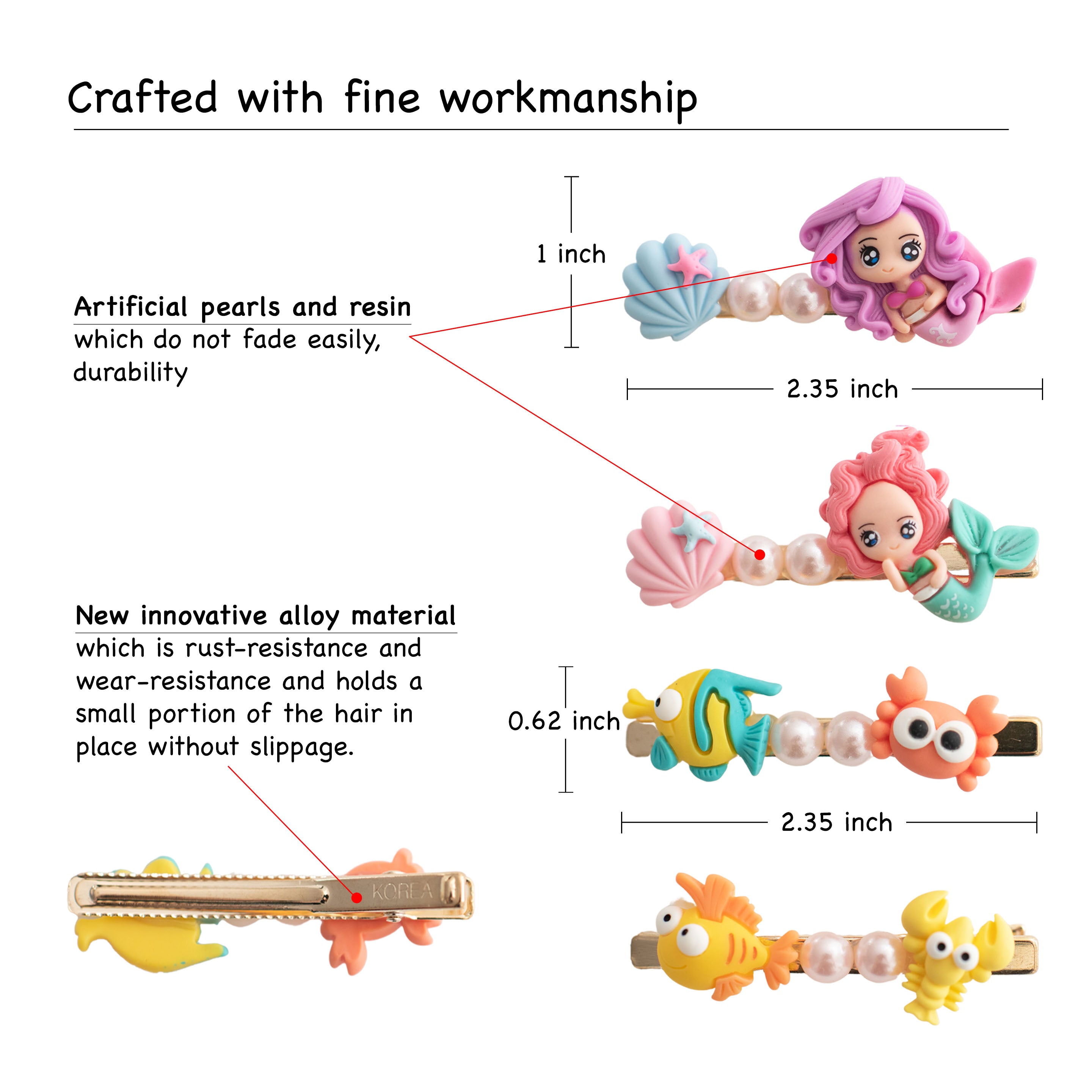 Summer Crystal Pearls Mermaid Sea Life Hair Clips - Set of 2 Pairs
---
Share
Add a touch of whimsy to your child's look with these charming Oceanic and Mermaid Hair Clips. This set of four pieces captures the essence of playfulness and sweetness through vibrant, enchanting colors. The collection features two delightful styles: a mermaid with flowing wavy hair adorned with glistening eyes and a shiny pink shell embellished with pearls. The second style showcases a bold-eyed lobster and a shimmering pink pearl-clad clownfish.

Designed to be dainty and lightweight, these hair clips are the perfect choice for securing flyaway strands or adding a stylish touch to a side fringe. Elevate your child's style with these captivating hair accessories that embody the magic of the sea.

Perfect for Gifting: Each clip comes in an individual package.

The front of the hair clip is meticulously crafted from high-quality materials, including artificial pearls and resin. These materials are not only durable and lightweight but also resistant to quick fading, ensuring long-lasting beauty and portability.

To enhance durability, an imported adhesive is applied on the back to firmly attach the charms to the hairpin, minimizing the possibility of the charms detaching.

The alligator clip is constructed from an innovative alloy material that offers rust and wear resistance. It securely holds a small section of hair in place, preventing slippage effectively.
Suitable for girls aged three and above, as well as women with both long and short hair. Ideal for a wide range of occasions including birthdays, holidays, parties, cosplay events, Easter, Halloween, daily wear, and more. This versatile accessory also makes for a thoughtful gift across multiple occasions.
So beautiful!! I love them!
My girls are happy with the quality and how cute they look!!
Lindo
Mi sobrina estaba encantada más que le encantan los unicornios
Super cute!
I bought these for my little one and they're super cute. I love that they all come with their pair so you can put one on each side without one being upside down.
Adorable!
These hair clips are beyond cute and made well.
So pretty
These looked very pretty in my daughter's hair. They really stood out. They looked just like the picture. They went in and out easily. They stayed in fairly well. They were very pretty. She liked them a lot. They really made her look nice. They would also look nice for pictures. The quality was pretty decent. It is nice that it is a set and you get a bunch. I liked the variety. I was happy and would recommend it.
They also helped keep her hair out of her face.