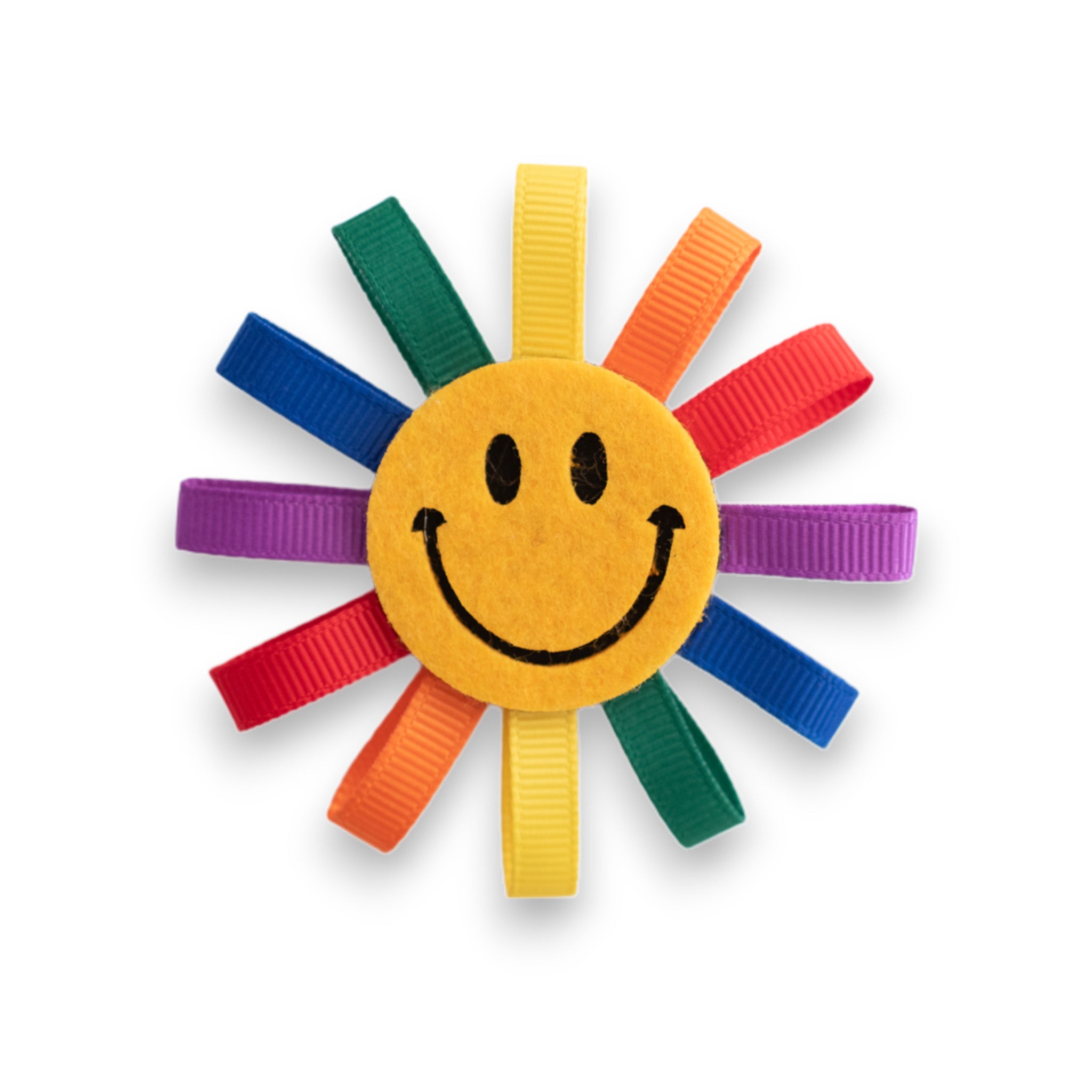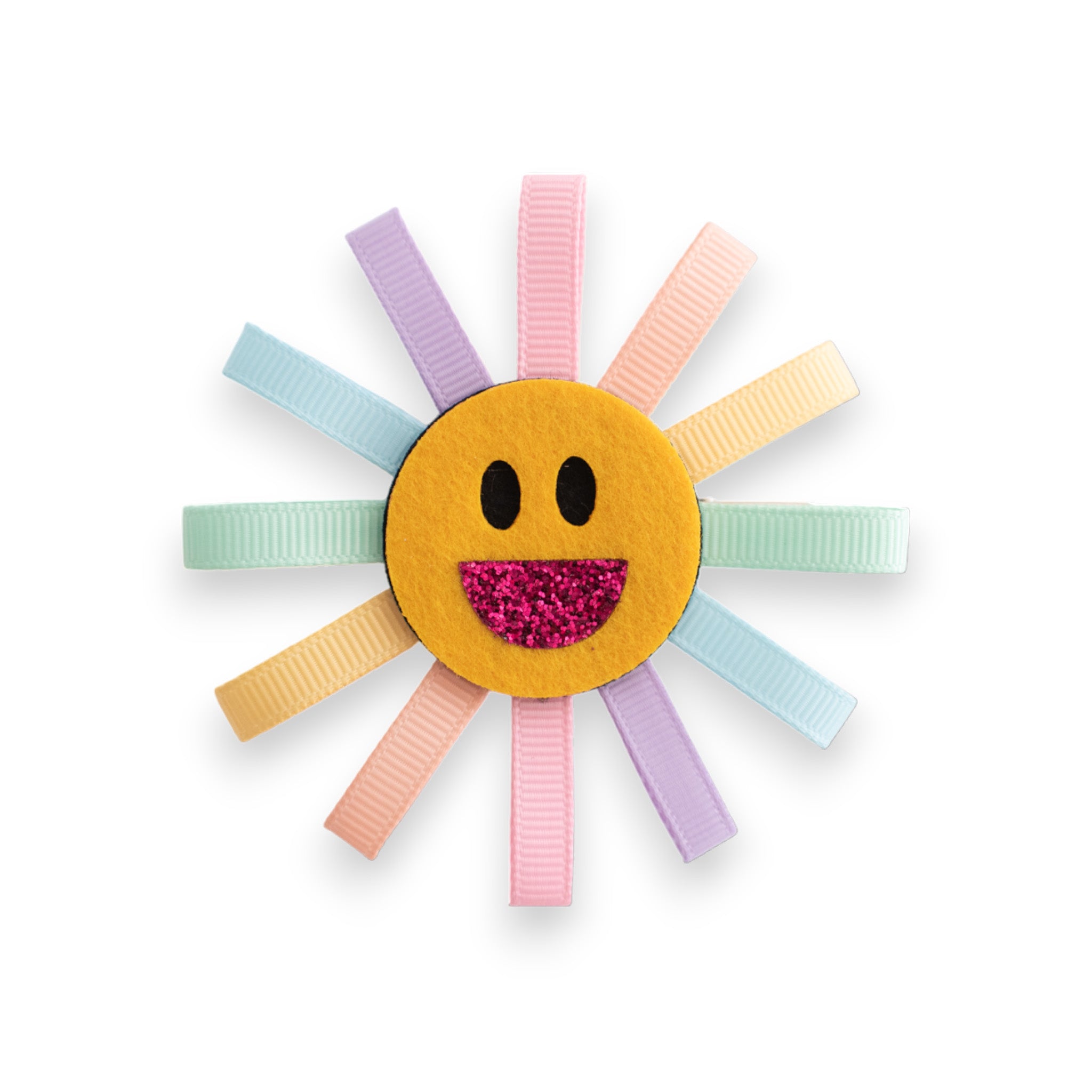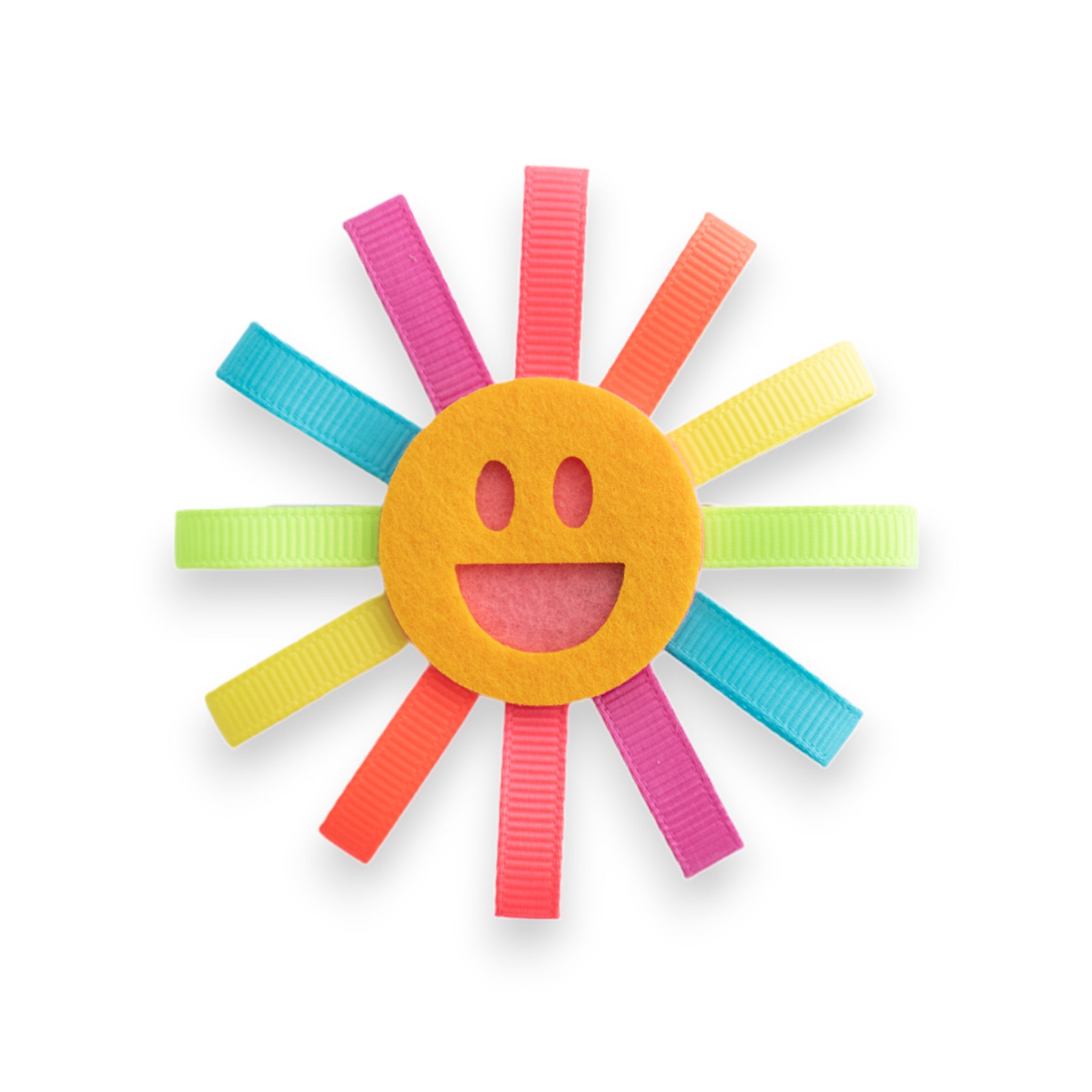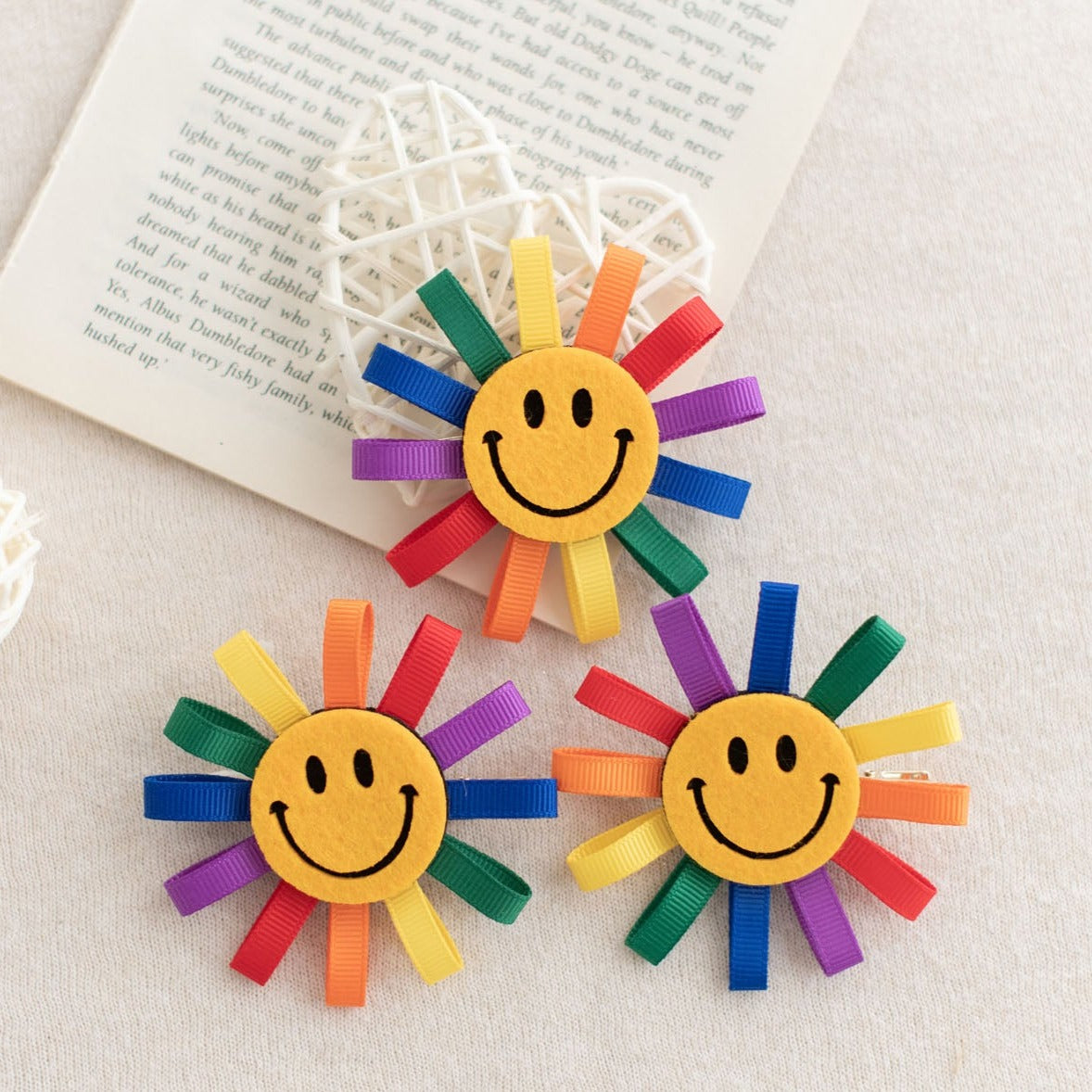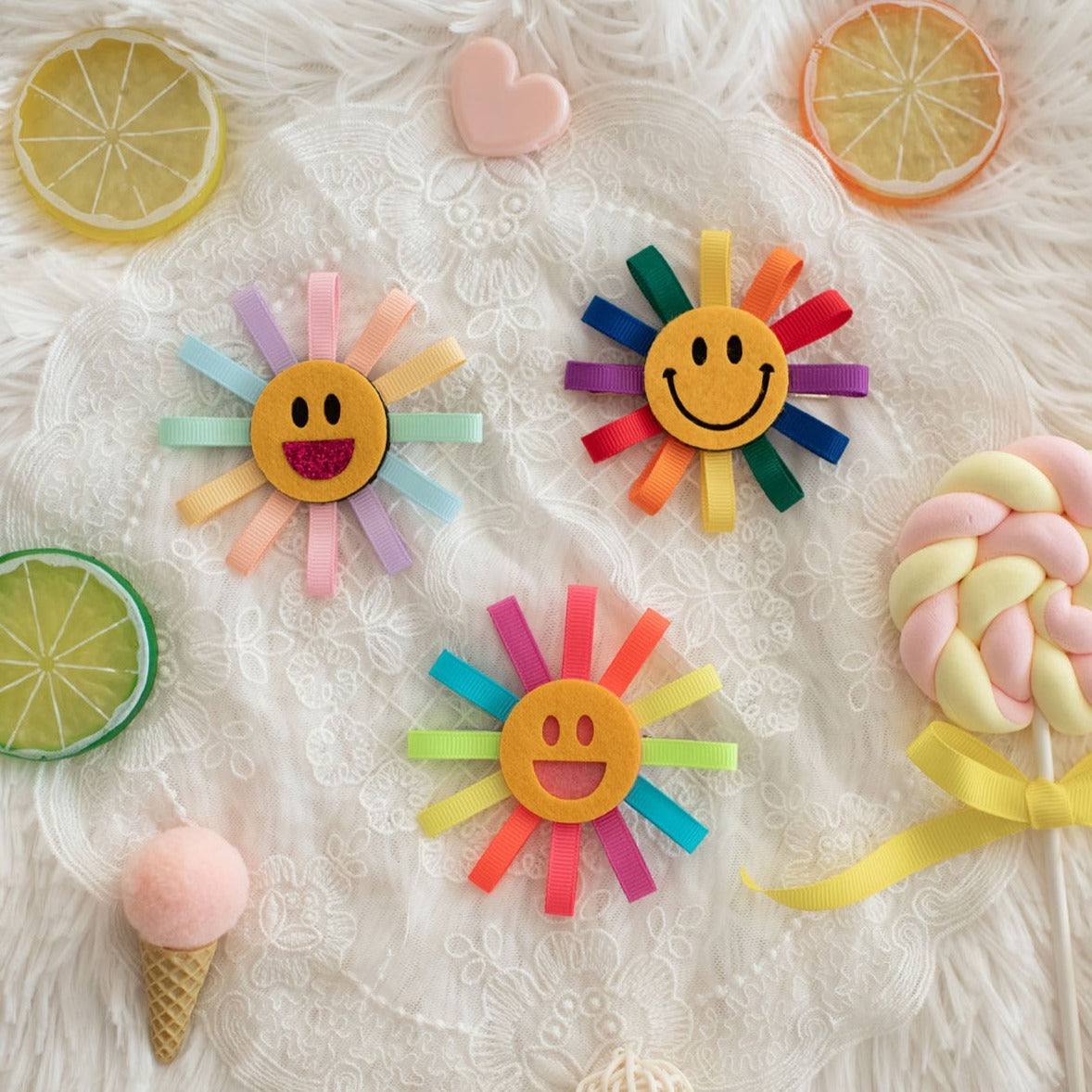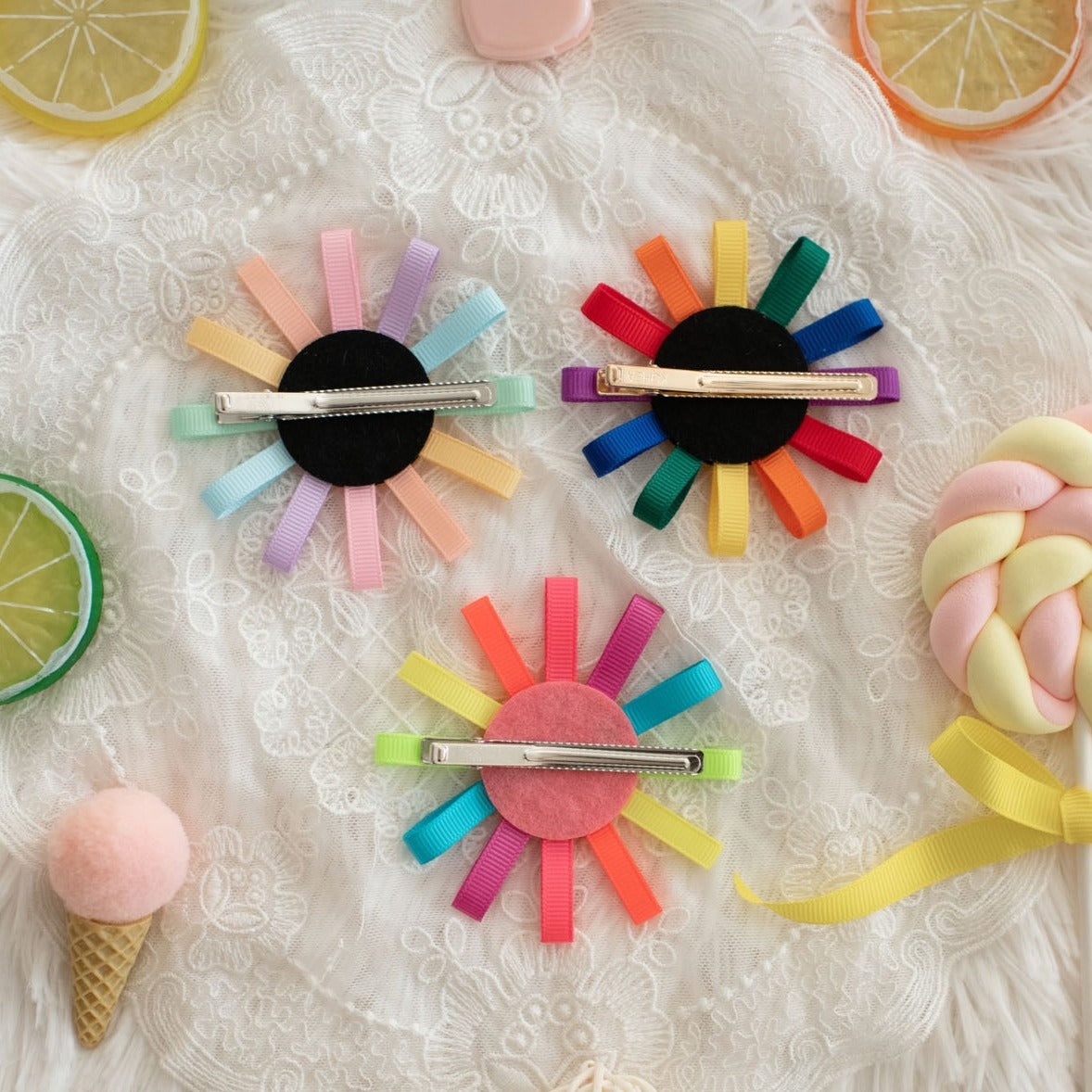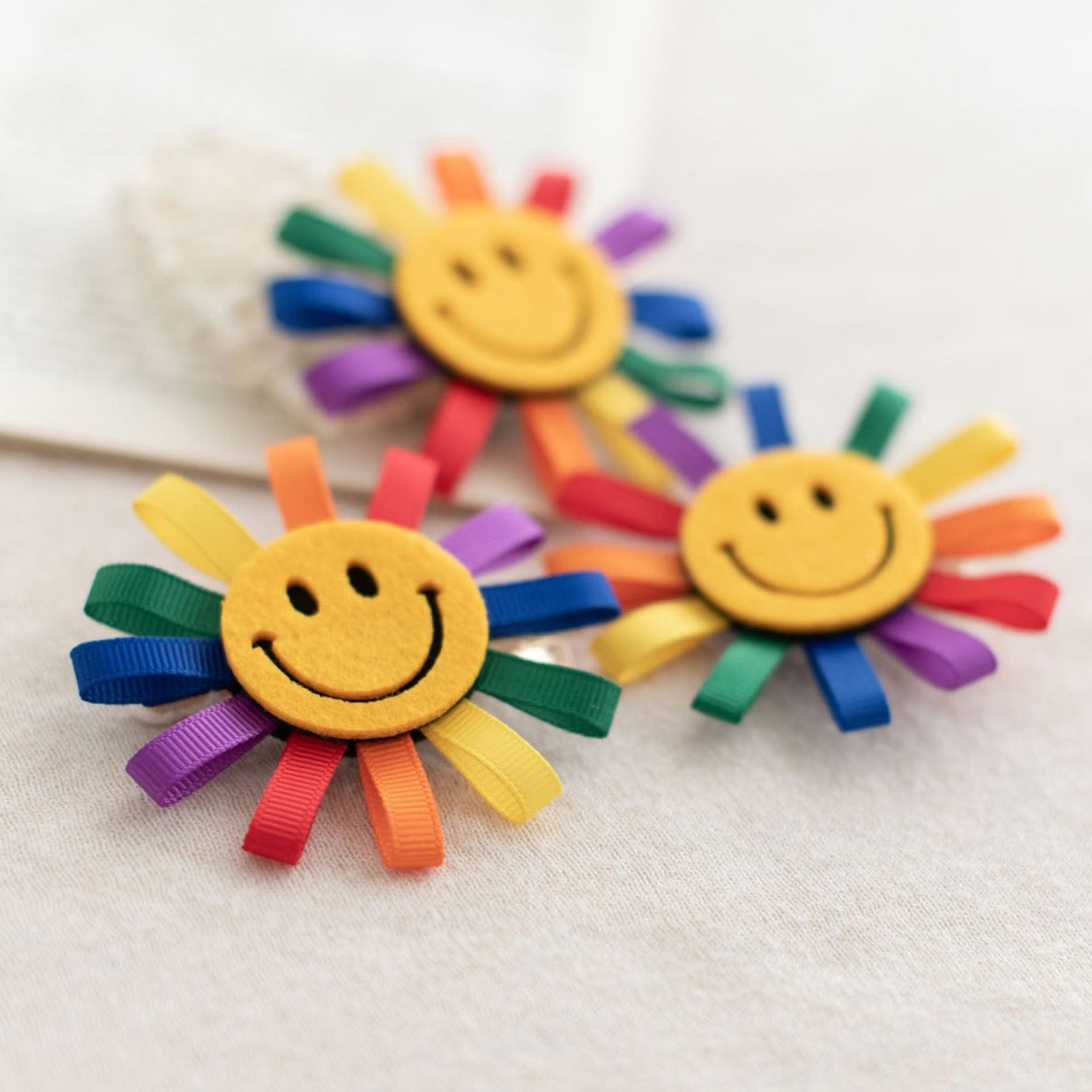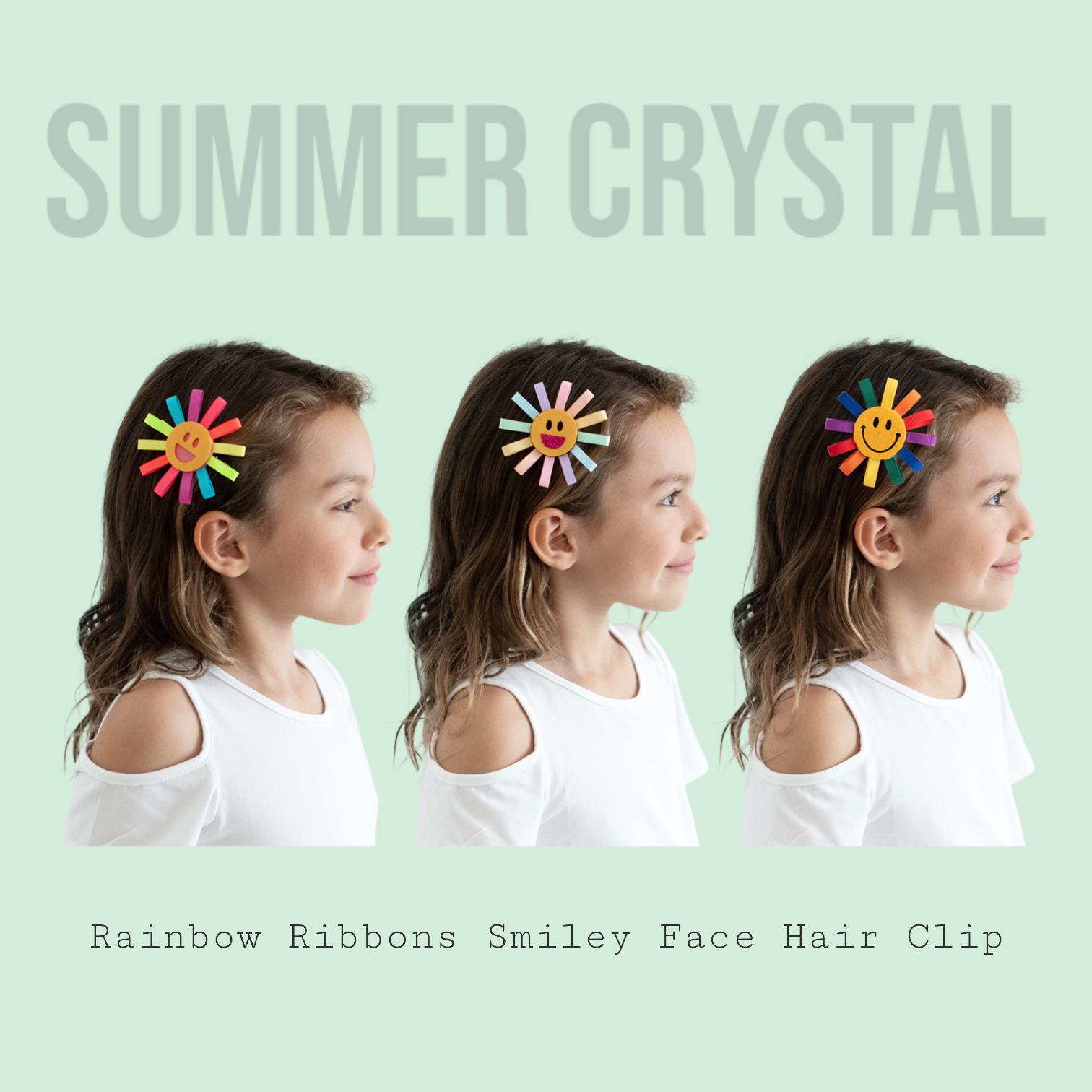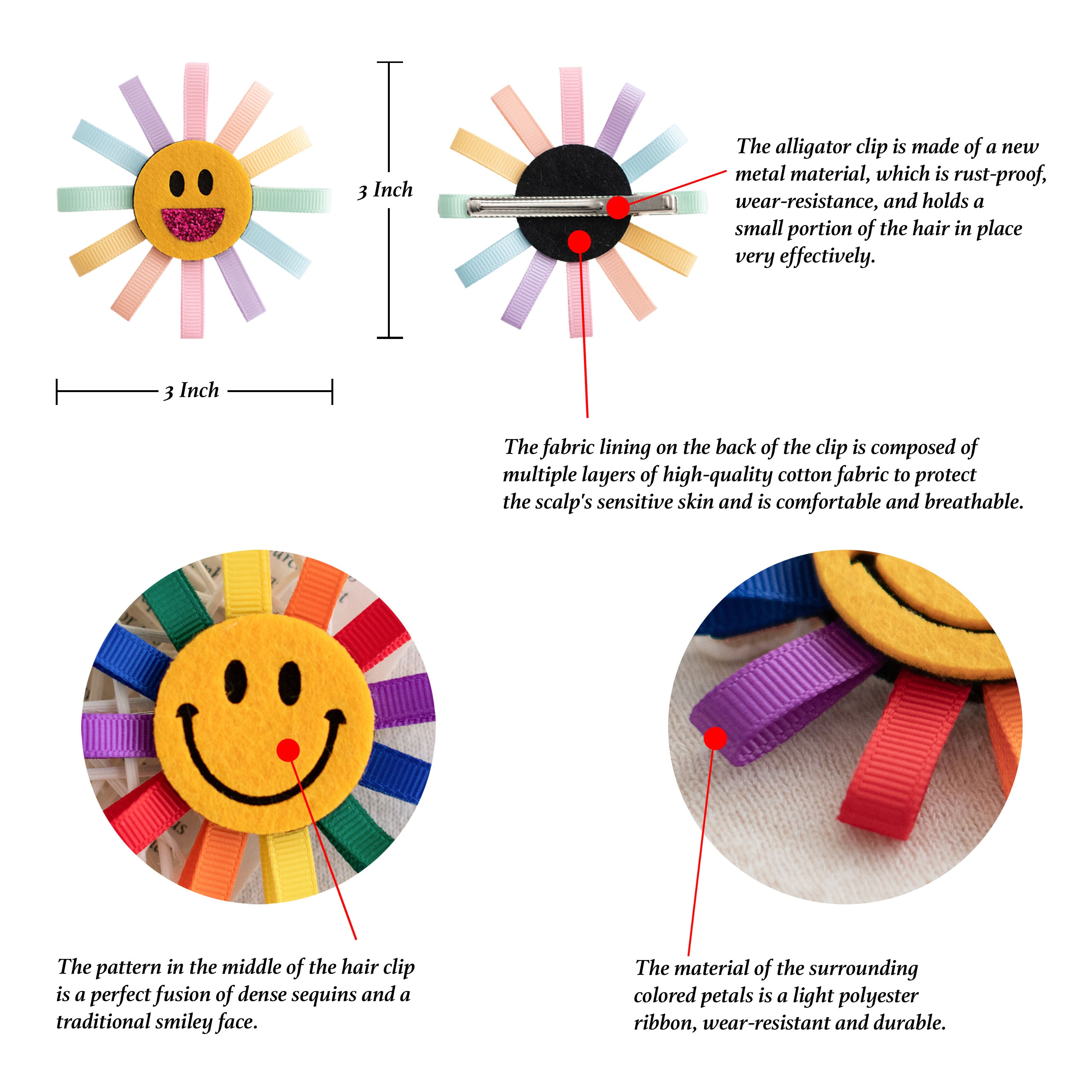 Summer Crystal Rainbow Ribbons Smiley Face Hair Clip
---
Share
Introducing our captivating Rainbow Ribbons Smiley Face Hair Clips, designed to infuse joy and playfulness into children's and adults' lives. The delightful style of these clips transcends age, making them a perfect accessory for anyone seeking a touch of whimsy in their everyday look.

Whether you opt for the chic ponytail clip or the trendy top/side clip, you'll experience the perfect blend of simplicity, convenience, and comfort. Elevate your hairstyle effortlessly, as these clips add a vibrant pop of color, transforming your locks into a cheerful and eye-catching masterpiece.

Crafted with care and versatility in mind, these clips are not just a fashion statement; they're a celebration of individuality and positivity. Ideal for both children and adults, our Rainbow Ribbons Smiley Face Hair Clips are more than an accessory – they're a guarantee to steal the spotlight in any public setting. Embrace the joy of self-expression and make a statement that radiates happiness with these irresistible and stylish hair clips.
These hair clips boast a style that effortlessly embodies the sweet and playful essence embraced by individuals of all ages, from children to adults. Whether a ponytail clip or a chic top/side clip, the design remains simple, convenient, and exceptionally comfortable, injecting a lively burst of color into your chosen hairstyle. Versatile enough for both youngsters and grown-ups, this clip guarantees to be a show-stopper in any public setting.

The heart of the clip showcases an exquisite pattern that seamlessly melds dense sequins with the timeless charm of a traditional smiley face. The surrounding petals are crafted from a resilient and enduring light polyester ribbon, ensuring wear resistance and durability that stands the test of time.

To prioritize comfort, the clip's back features a fabric lining composed of multiple layers of premium cotton fabric. This not only protects the sensitive scalp skin but also ensures a breathable and comfortable experience during wear.

Adding to the overall durability, the alligator clip is constructed from a state-of-the-art metal material. This material guarantees rust-proof and wear-resistant qualities, ensuring an effective and secure grip on a small portion of hair. Embrace the blend of style and functionality with these meticulously crafted hair clips.
Suitable for girls aged three and above with both long and short hair. It is ideal for various occasions, including birthdays, holidays, parties, cosplay events, Easter, Halloween, and daily wear. This versatile accessory also makes for a thoughtful gift across multiple occasions.
Very cute and stays in her hair
These are very well made. The only clip that she didn't immediately ripe out and destroy her hair do. Will buy more in future.
very cute
These clips are large and multicolored - perfect to brighten any outfit! The clips are strong and hold hair really well without slipping or sliding. Perfect for school aged kids!
Can't miss cuteness!
I have to say that these are really unusual hair ornaments that are great for kids, but also for adults for casual wear. I'd love to wear these to the pool to keep my hair tucked back away from my face while relaxing in the sun. (Not for the water, of course!) If you handle them well, I think they will prove to be durable, and they also have a nice grip on my hair.
Adorable...
These Smiley Face Flower Hair clips are adorable. I like the size. They are perfect in a high pony tail. They are well made and perfect for gifting.