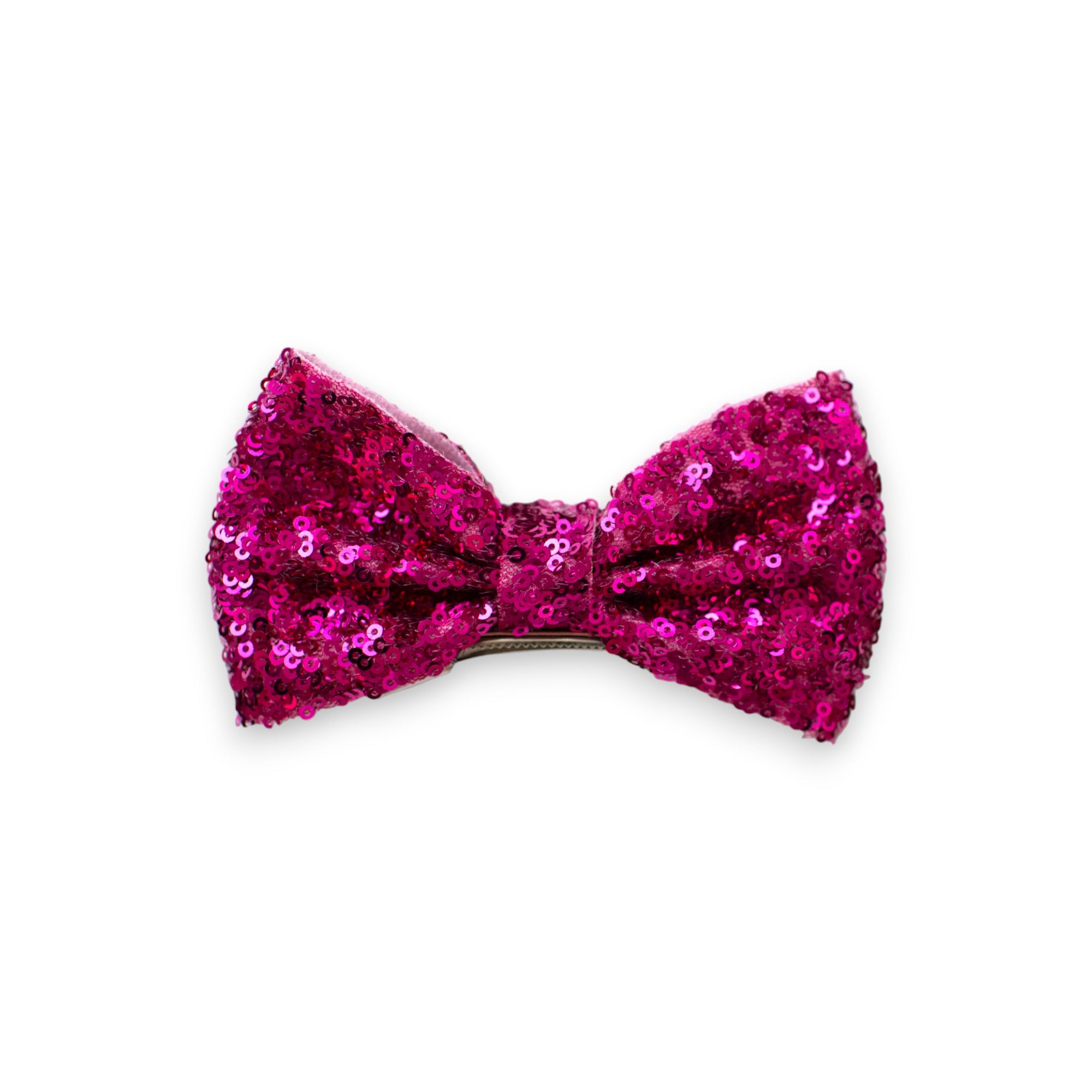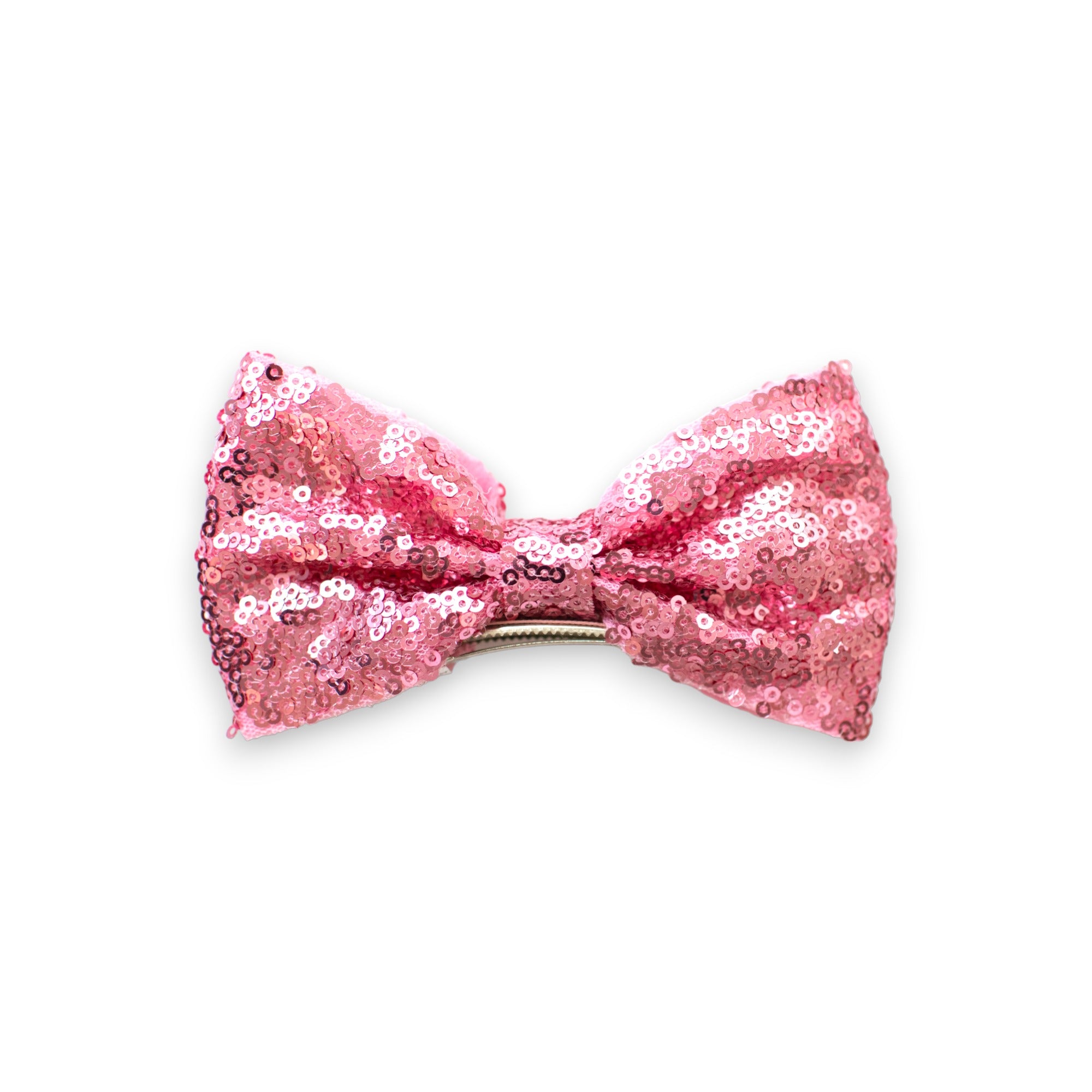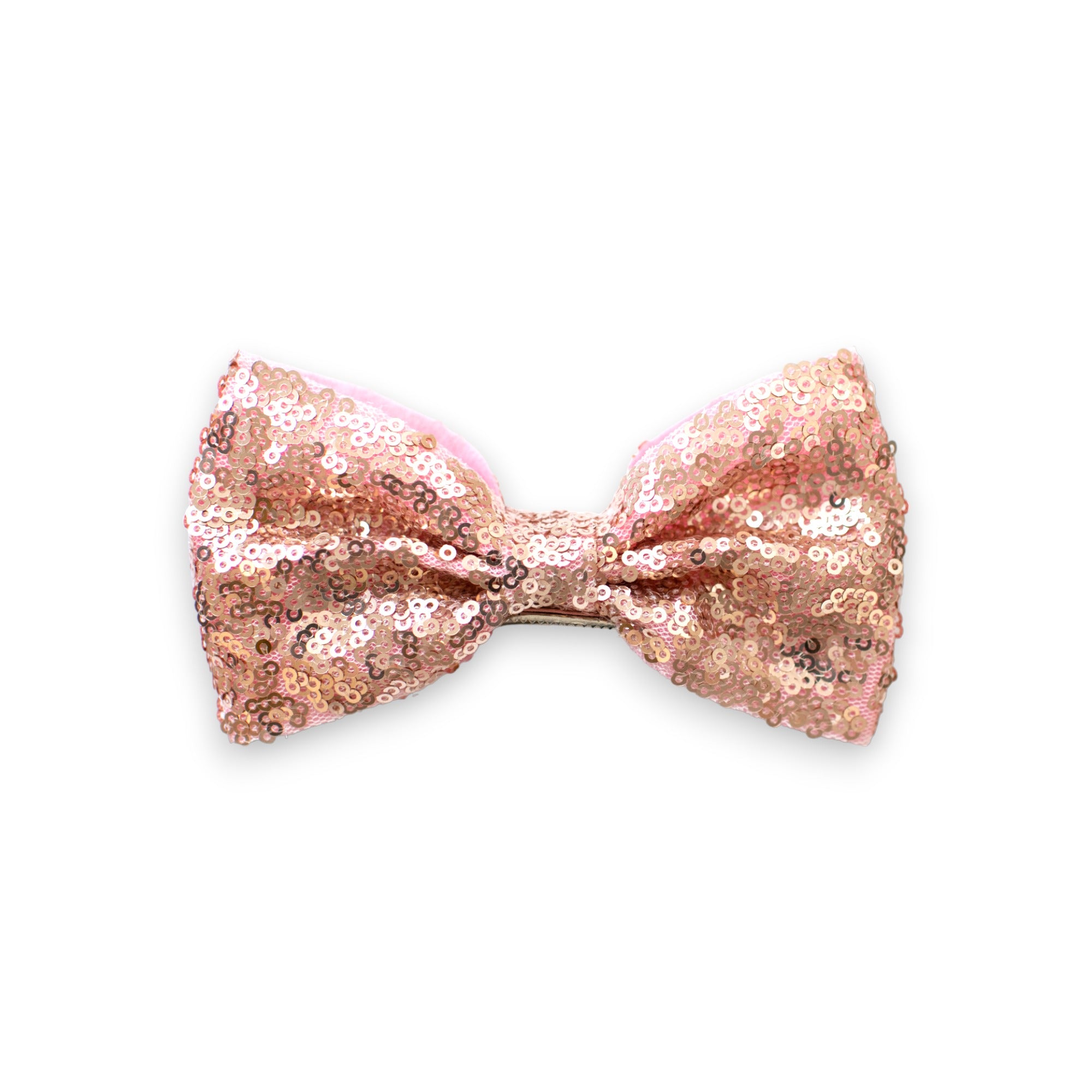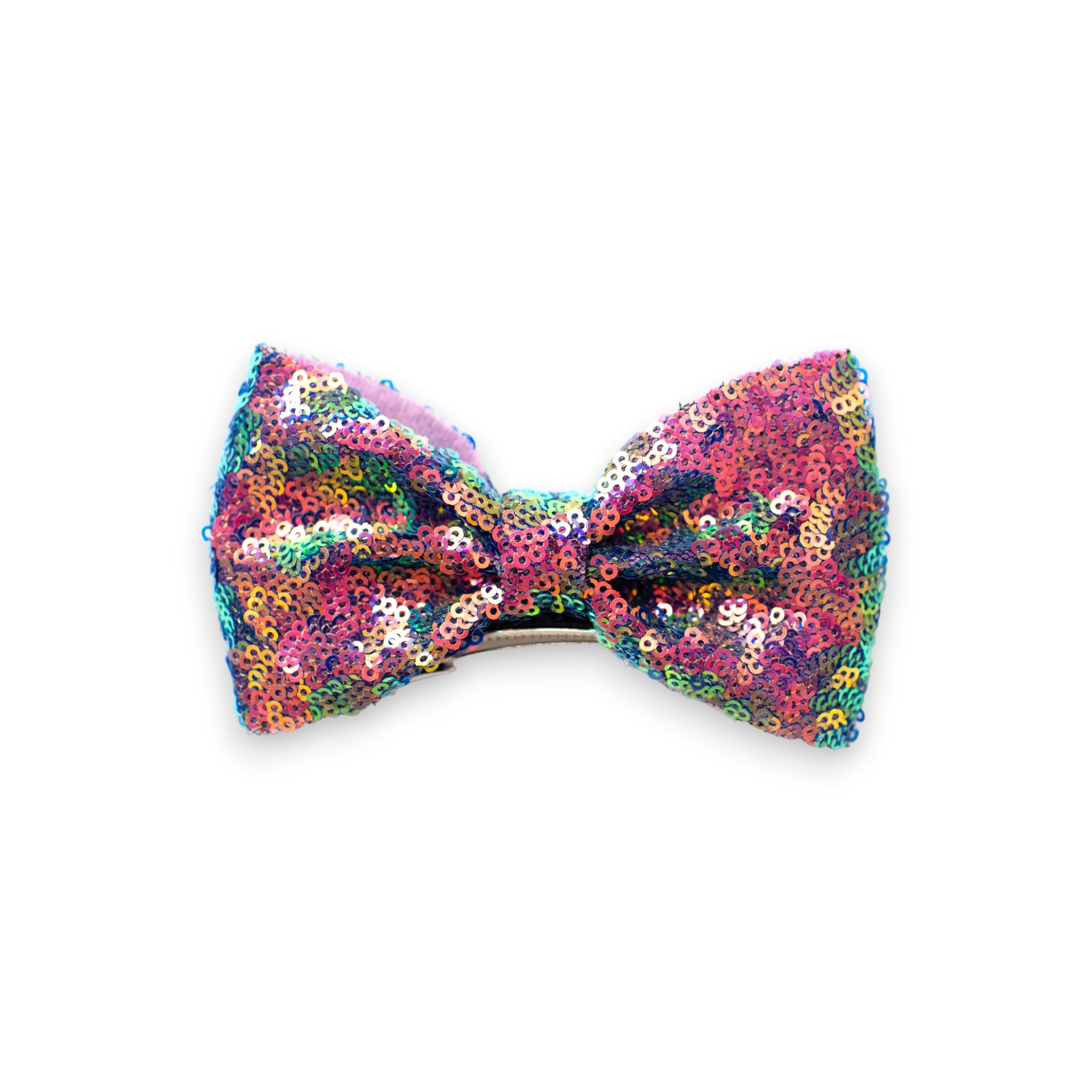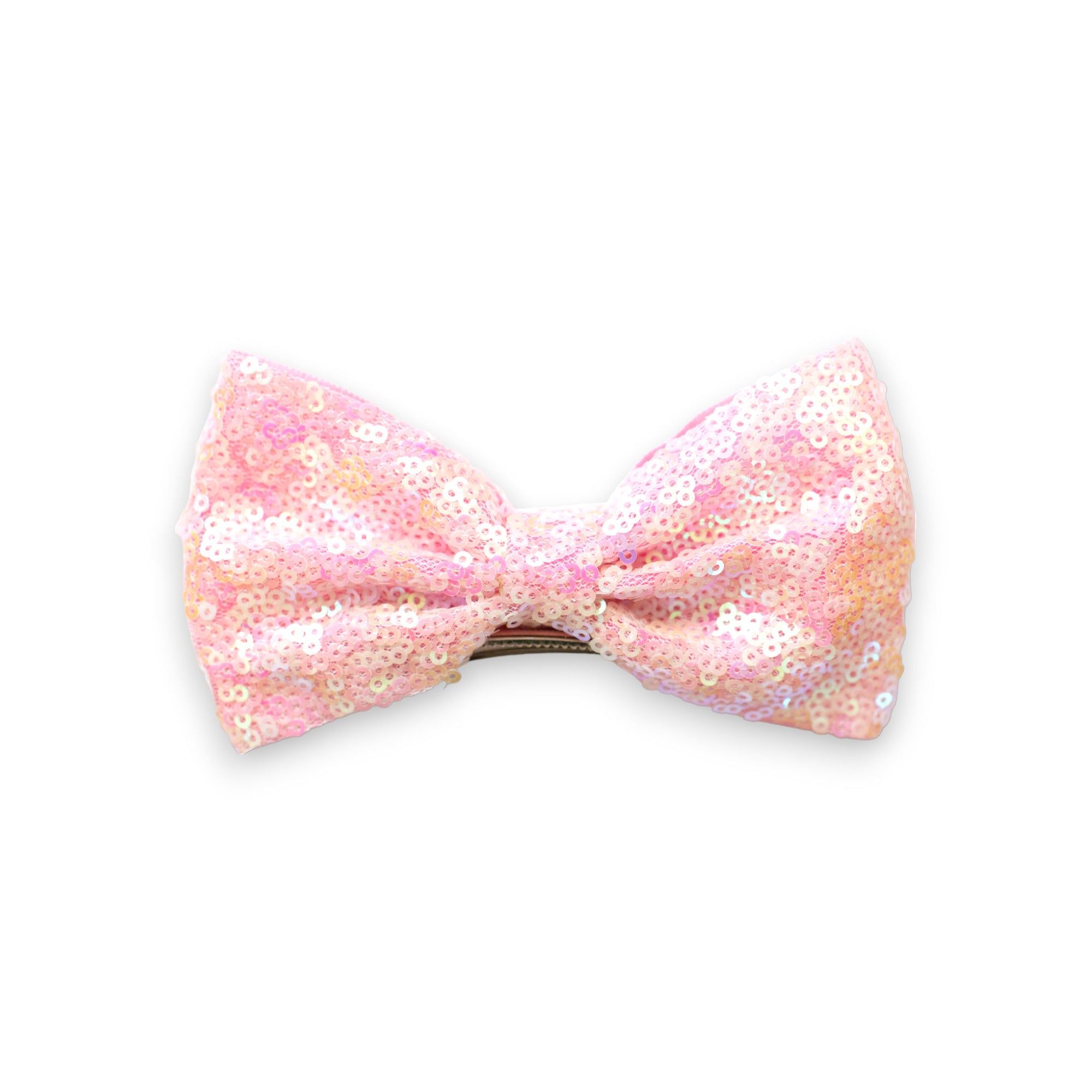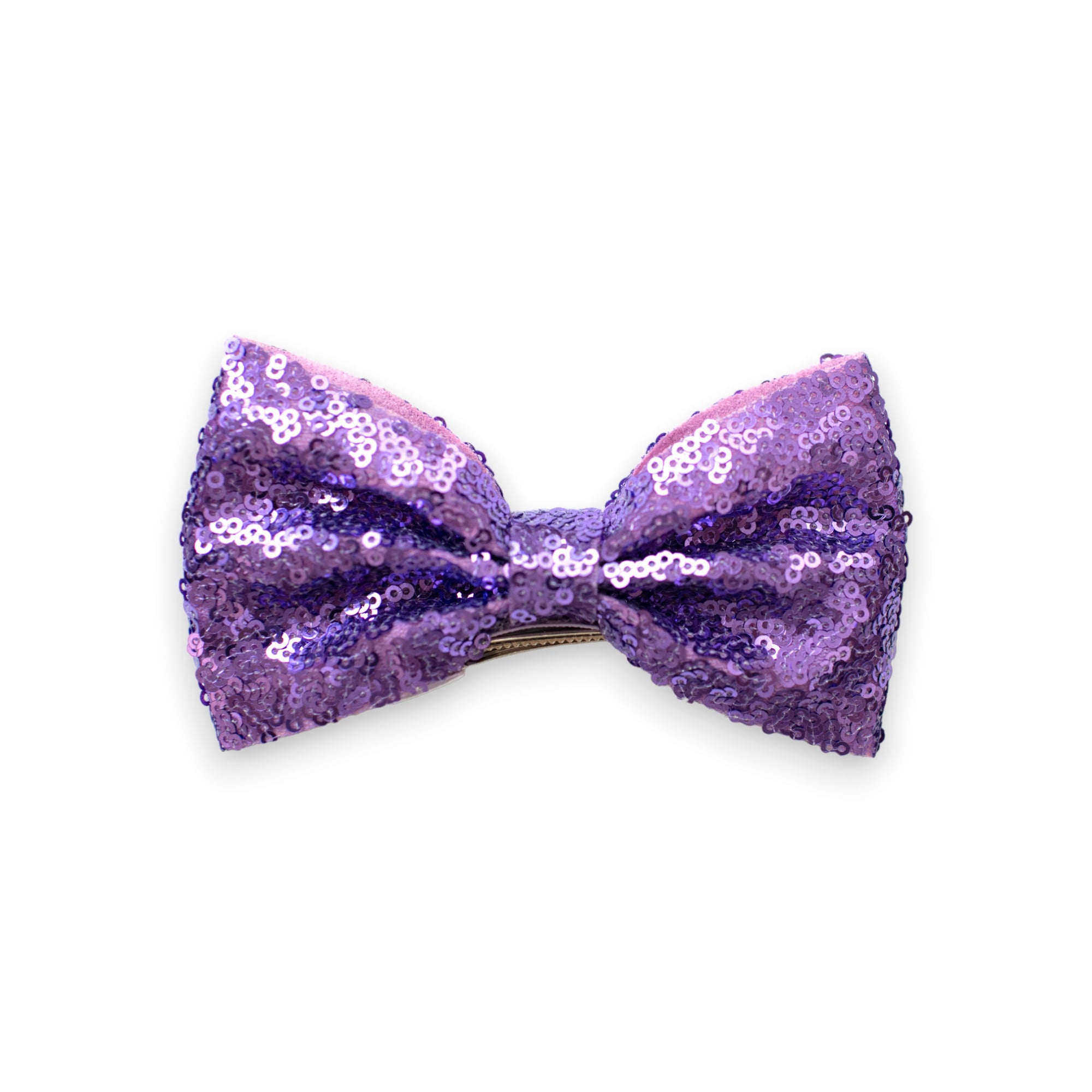 Summer Crystal Sparkling Sequins Top Large Bow Hair Clip
---
Share
Under the sunlight, the sequin bows from different angles gradually change into different colors, sparkling and highlighting the playful personalities of children. Whether worn with ponytails or shawl hair, this wide-brimmed oversized bow will give your hairstyle a more elevated and exquisite appearance. This bow is a definite attention grabber and will leave an everlasting memory on those you pass by.

The bow is crafted from a single piece of three-dimensional sequined fabric with fine artistry.

Each sequin is independently sewn by the fishing line, which is solid and tight, firm, and not easy to fall off.

The alligator clip is made of a new innovative metal material, which is rust-proof and wear-resistance and holds a small portion of the hair in place very effectively, and is wrapped with ribbon to prevent unwanted scratches and entanglement of the clip.

For girls over three years old and women, long or short hair. For various occasions, birthdays, holidays, parties, cosplay, easter, Halloween, daily and more. It also serves as an excellent gift for multiple occasions.
Eye-catching hair clip
This clip is both eye-catching and beautifully crafted. The alligator clip holds securely in hair, and it's surprisingly durable. Highly recommended!
gorgeous!
These bows are absolutely gorgeous! They are very sparkly and look adorable. They are attached to alligator clips in such a way that the bow "stands up". The clips are strong and keep the bows in place all day.
Beautiful bows for special occasions or to put some spakle into every day :)
Hair bows
These are quality hair bows. They stay in place really well and they're well made. My 5 year old girls adore them.
Beautiful bows
Nice design and variety of pink tones, shiny and feminine.
The clip comes on the side of the bow so you can see the bow standing on the head, but I prefer the bows with the clip on the back.
Overall, my daughter loved them.
Cute and stylish hair clips.
Alligator clip is in the bottom so bow can sit up on hair style and you can actually see it rather than flat! The bows are super cute shimmery, shiny sequins and cute colors perfect for summer time! This could make a wonderful birthday present for a little girl!.