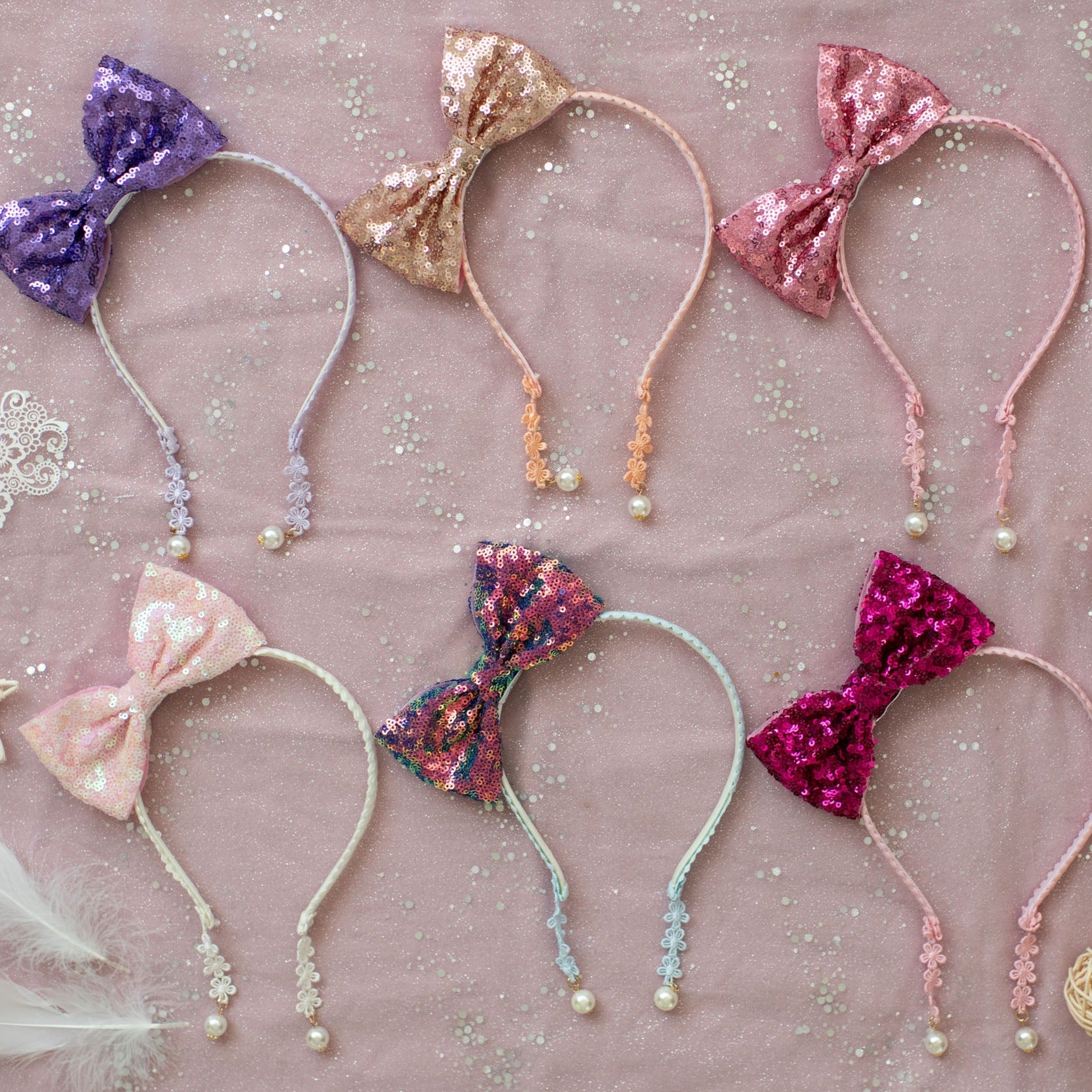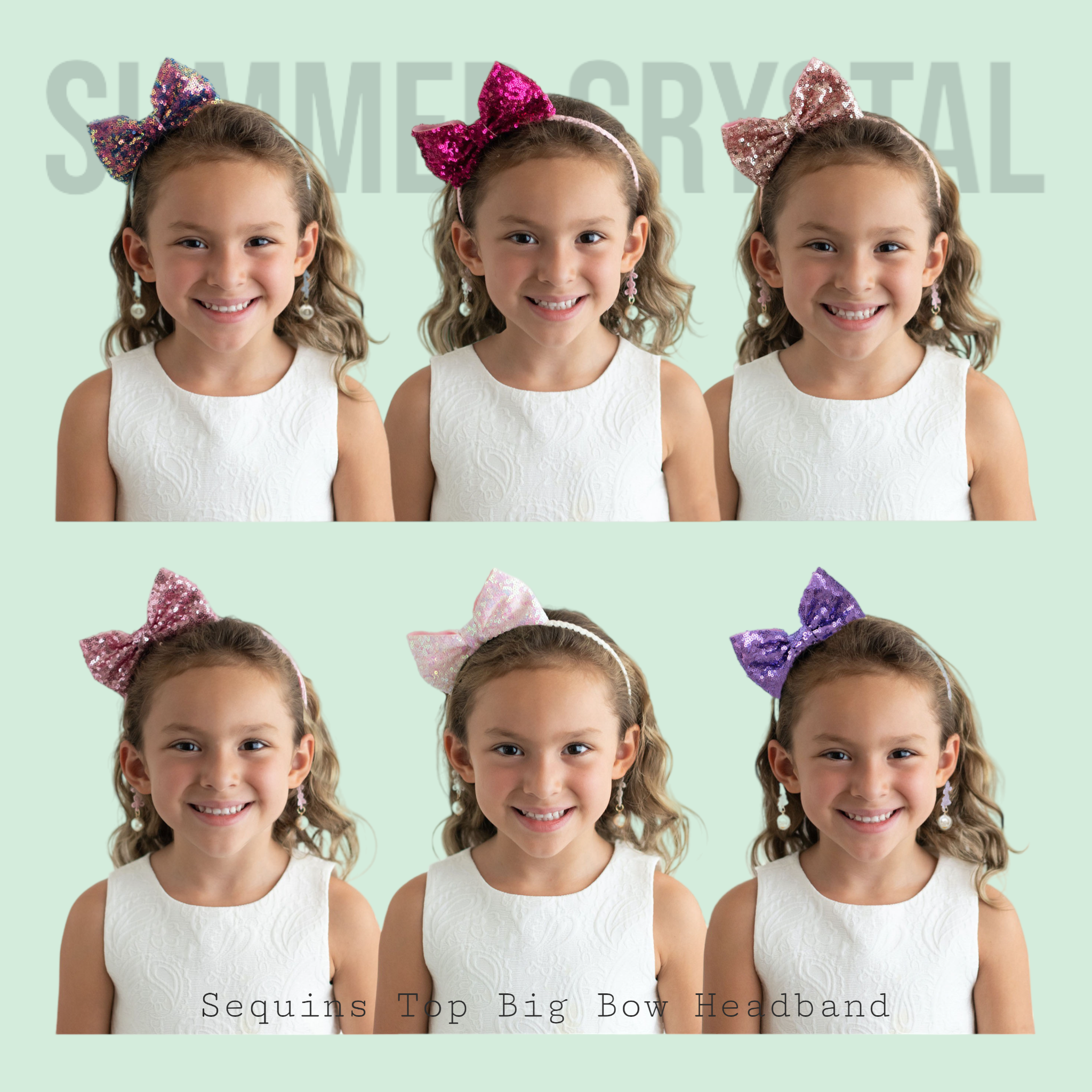 Summer Crystal Sequins Top Large Bow Headband with Earring Pendants 7 x 10 Inch
---
Share
This sparkling sequin bow headband is playful and unique; its overall style highlights children's sweet and uplifting spirits, preserving their youth and personalities. The color scheme of this headband is bold and memorable. Under the sunlight, the bow gradually changes into different colors, glistening and highlighting individuality. The lace flower pearl pendant under the headband sits at the earlobe position, creating a look like the individual is wearing earrings. This is especially desirable for individuals without ear pierces who want to achieve the earring look. Whether worn with a ponytail or shawl hair, this headband will surely be an eye-catcher from all angles.

The bow is created from a hand-cut sequin fabric. This type of fabric has a three-dimensional shape and extreme durability.

The headband is made of polyester, which is durable and flexible, allowing the headband to bend to fit around the head comfortably.

The outer and inner sides of the headband are tightly wrapped with polyester, which aids in its durability and slip-resistance. The bottom of the headband close to the ears is also lined with polyester to prevent unwanted scratches or friction to the ears.
Suitable for girls aged three and above, as well as women with both long and short hair. Ideal for a wide range of occasions including birthdays, holidays, parties, cosplay events, Easter, Halloween, daily wear, and more. This versatile accessory also makes for a thoughtful gift across multiple occasions.
super cute!
These headbands are super cute! The bows have plenty of little sequins that sparkle and shine when the light hits them. The bands look small, but fit our 6 year old's head perfectly.
The colors are as expected.
Great value for the price!
Very Cute
Summer Crystal Sequins Top Bow Girl Headband (2Pcs BM)
These are super cute hairbows on bands that should fit most heads comfortably. They each have super saturated sequins that are nicely sewn on and don't shed. You get two colors - one in light pink and one in magenta that are really pretty. The bows measure 5 inches across and about 2.75 inches at the widest point (ends). The bands are each covered in soft lacy fabric so they won't catch on hair and cover any sharp edges.
Adorable!
Adorable head bands that reminds me of Disney!
Well made and looks so adorable on my nieces.
They look just as pictured.
Cute
Too super cute. The bows are stitched on in a way that holds them upright well. The sequins are the same front and back. The band is soft wrapped so it's comfortable to wear, though bouncing around definitely makes them slide off.
Precious Top Bows!!
These top bows are super cute and fashionably flawless! They are created with high end material, so colorful and simply plush to the touch. Plus, they are fantastic at transforming my daughter's outfit from good to gorgeous!