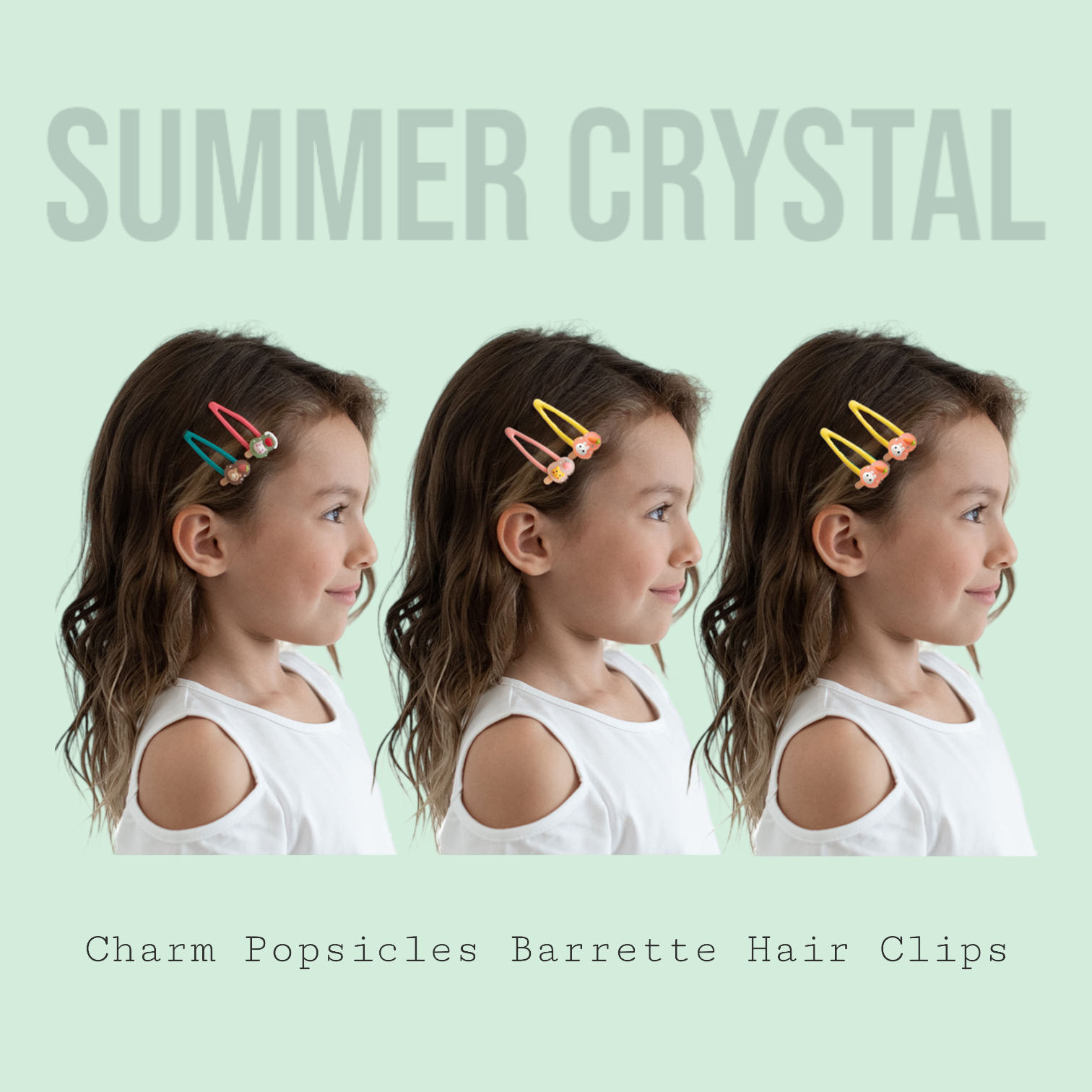 Summer Crystal 2 Inch Barrettes Metal Snap Hair Clips - Charm Fruit Popsicles - Pack of 20
---
Share
This series of barrette hair clips comes in numerous adorable popsicle animals. These clips' style highlights children's playful and uplighting nature through bright, vivid colors. This set has five different pairs of animals: bunnies, yellow pigs, pink pigs, bears, and ducks. These clips are petite and light, making them perfect to be worn in numerous positions such as on the side, bangs, or back clips for children of all ages; they are also easily paired with multiple outfits for all occasions.
Perfect for Gifting: Each style comes in an individual package.

The charms of the clips are thoughtfully crafted from resin, with fade-resistance and bold colors.

The charms are then attached by a Korean adhesive, characterized by being scent-free.

The clip itself is created from a resistant metal material, which is rust-proof and wear-resistant while holding the hair in place very effectively.
Suitable for girls aged six months and above with both long and short hair. It is ideal for various occasions, including birthdays, holidays, parties, cosplay events, Easter, Halloween, and daily wear. This versatile accessory also makes for a thoughtful gift across multiple occasions.
Süße Haarspangen
Die Haarspangen machen einen stabilen Eindruck. Wir haben sie verschenkt und sie kamen super an.
Perfectly beautiful!
This is an awesome set of bows. My daughter is now school age and she loves to wear these to school. She gets to pick her color each day and gets complemented frequently. They are easy to put in her hair and comfortable.
Nice quality, beautiful colors!
Great sized bows and the product matches the description. Packaged well and the variety of colors is great. Love these!
Perfect for our daughter
My daughter loves them. Great price too!
Perfectly beautiful!
Wow these are so great! Buy these now. The glitter does not shed off as you would expect. And they are so cute and well made!