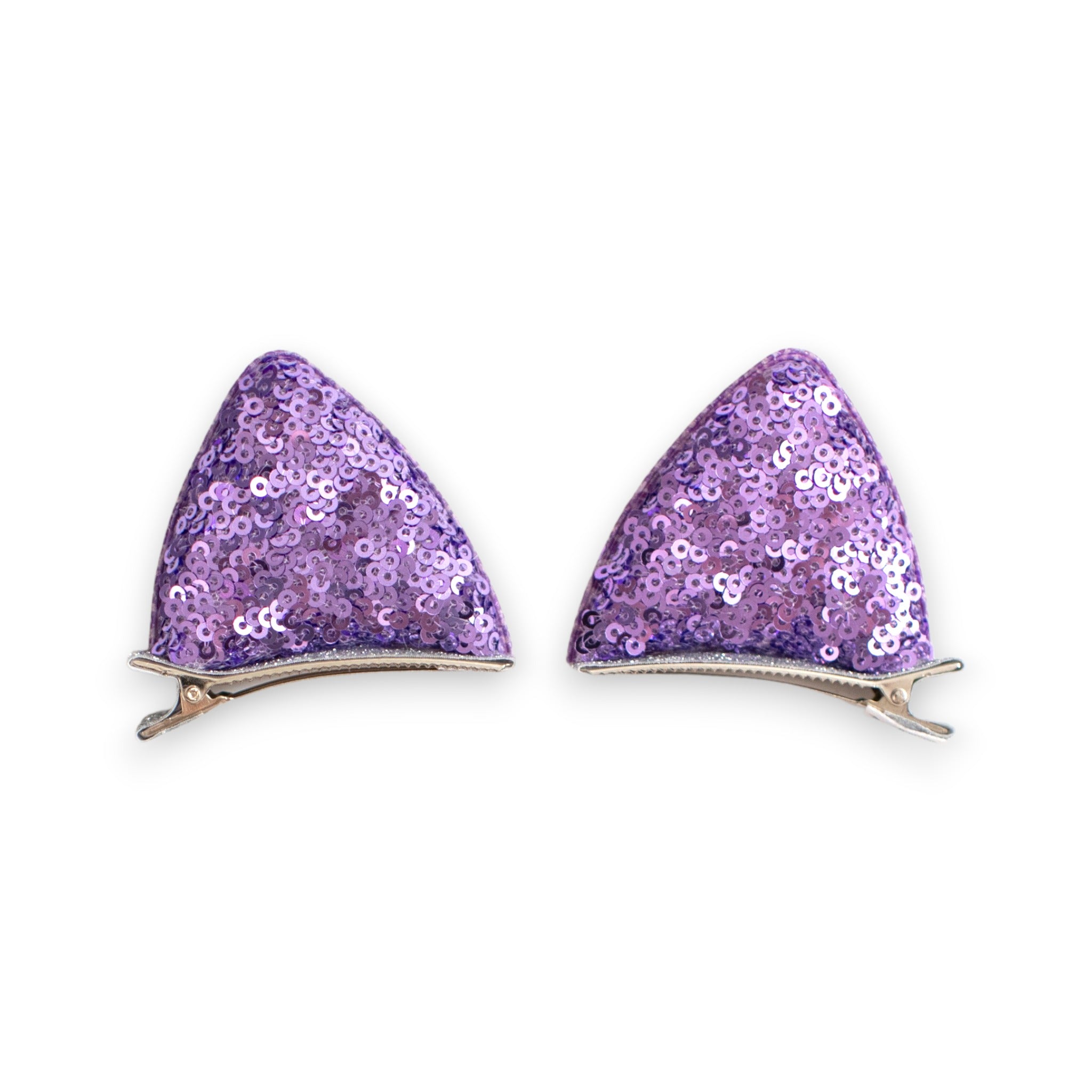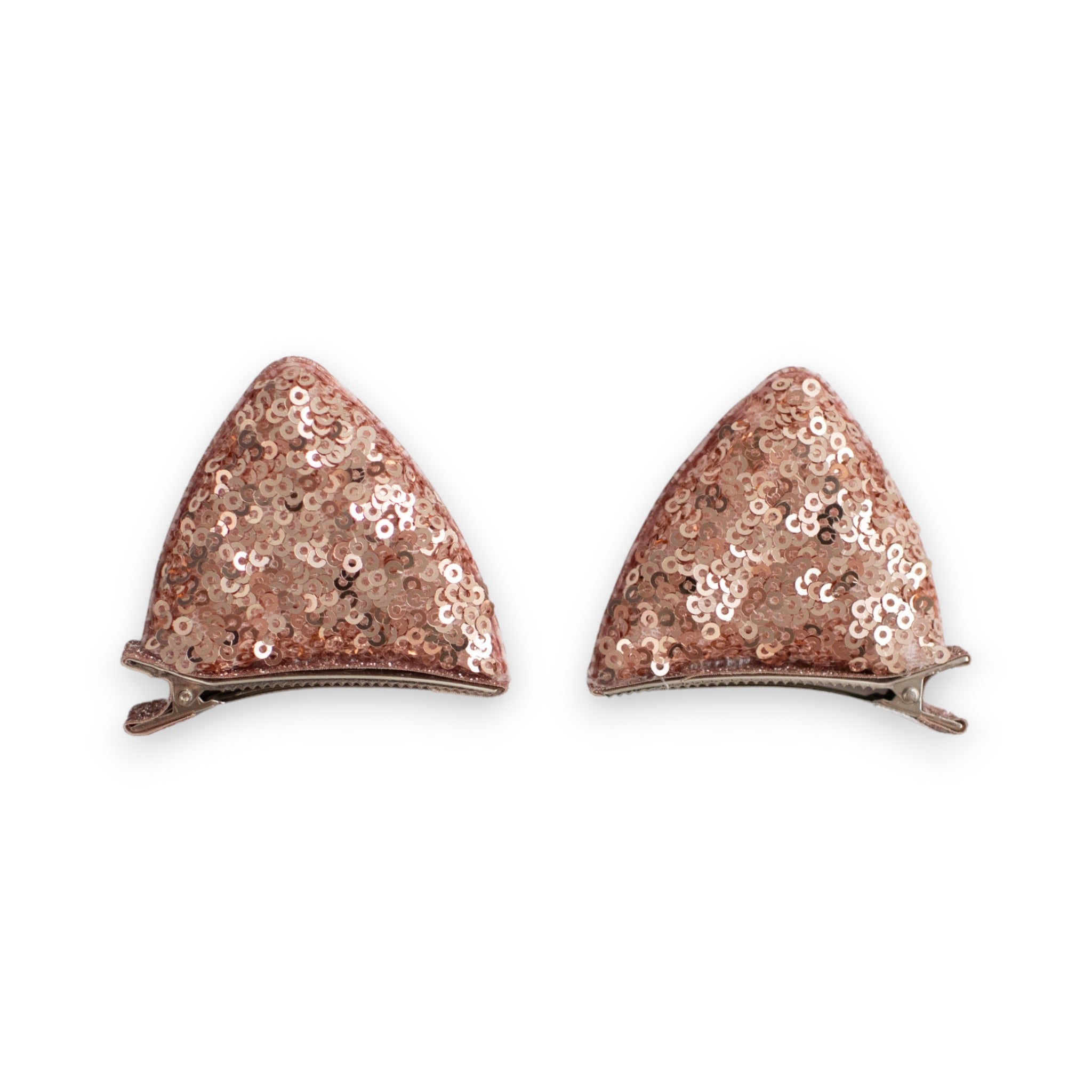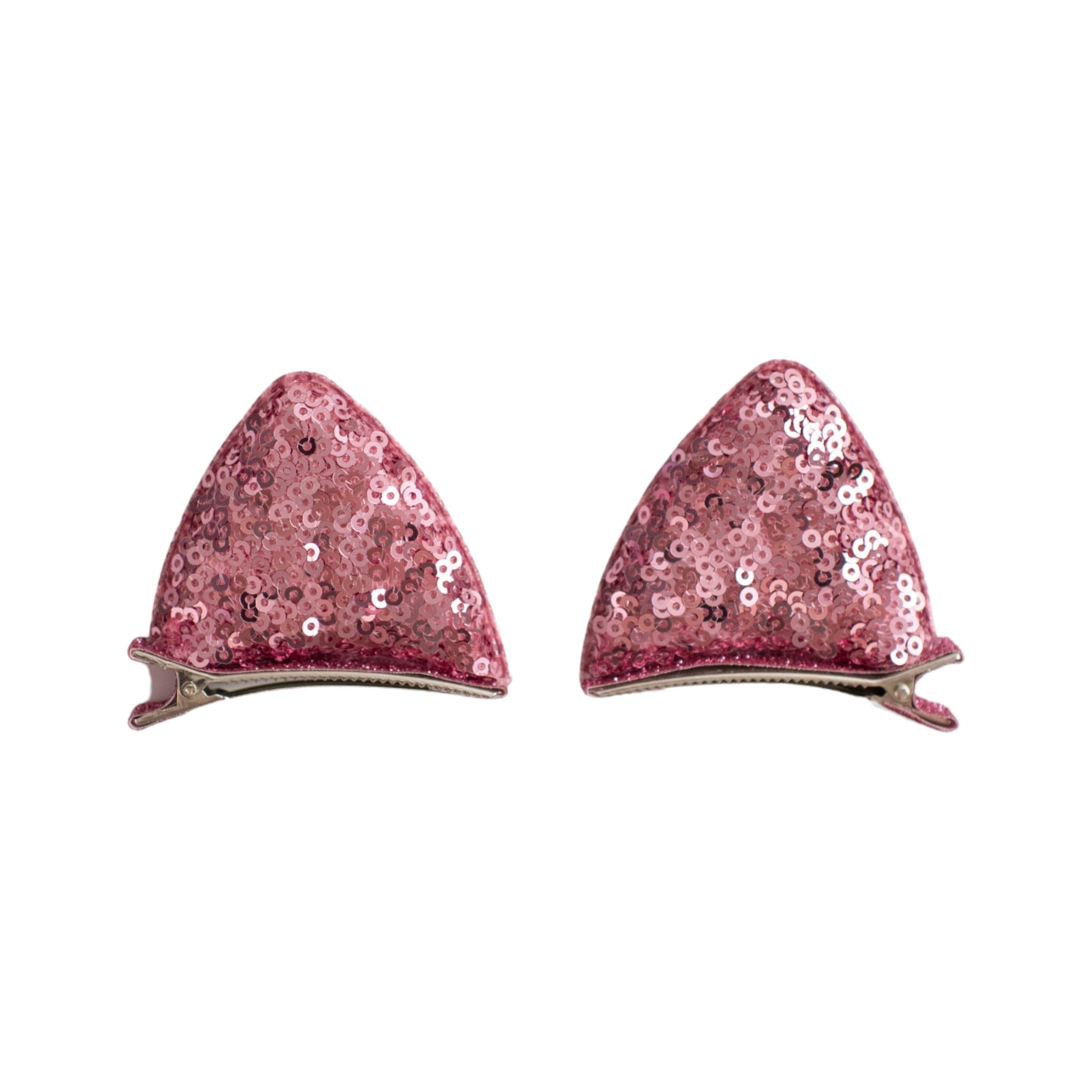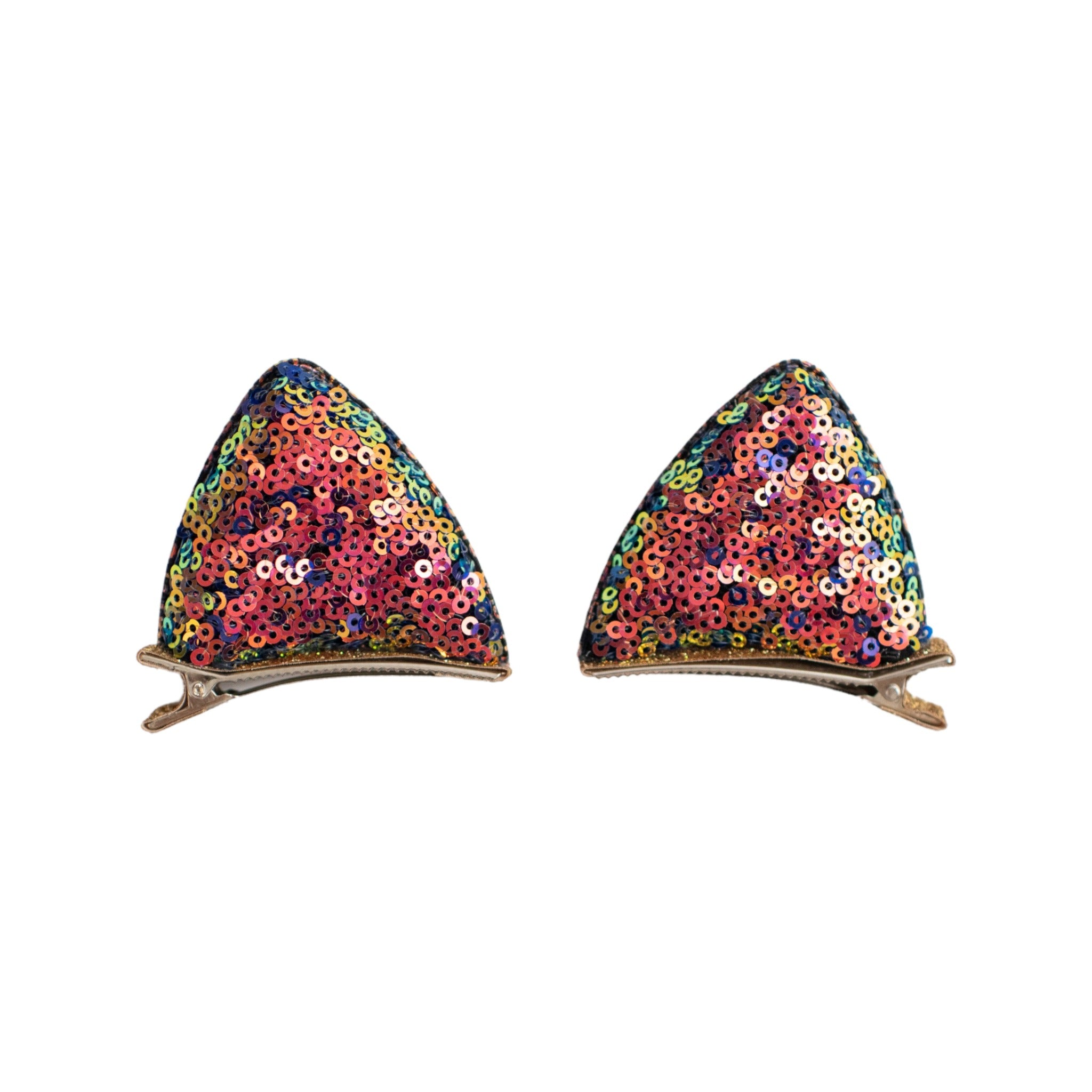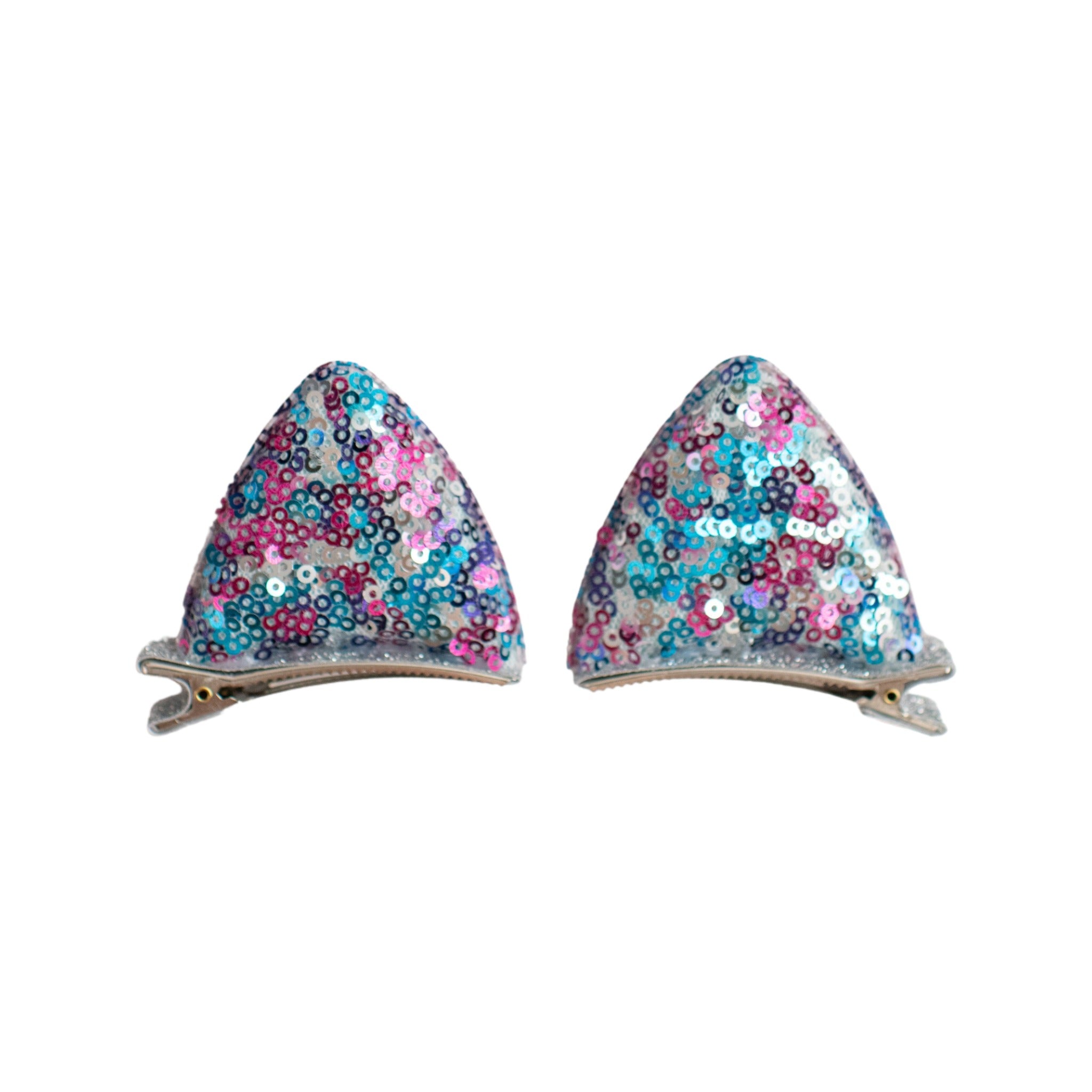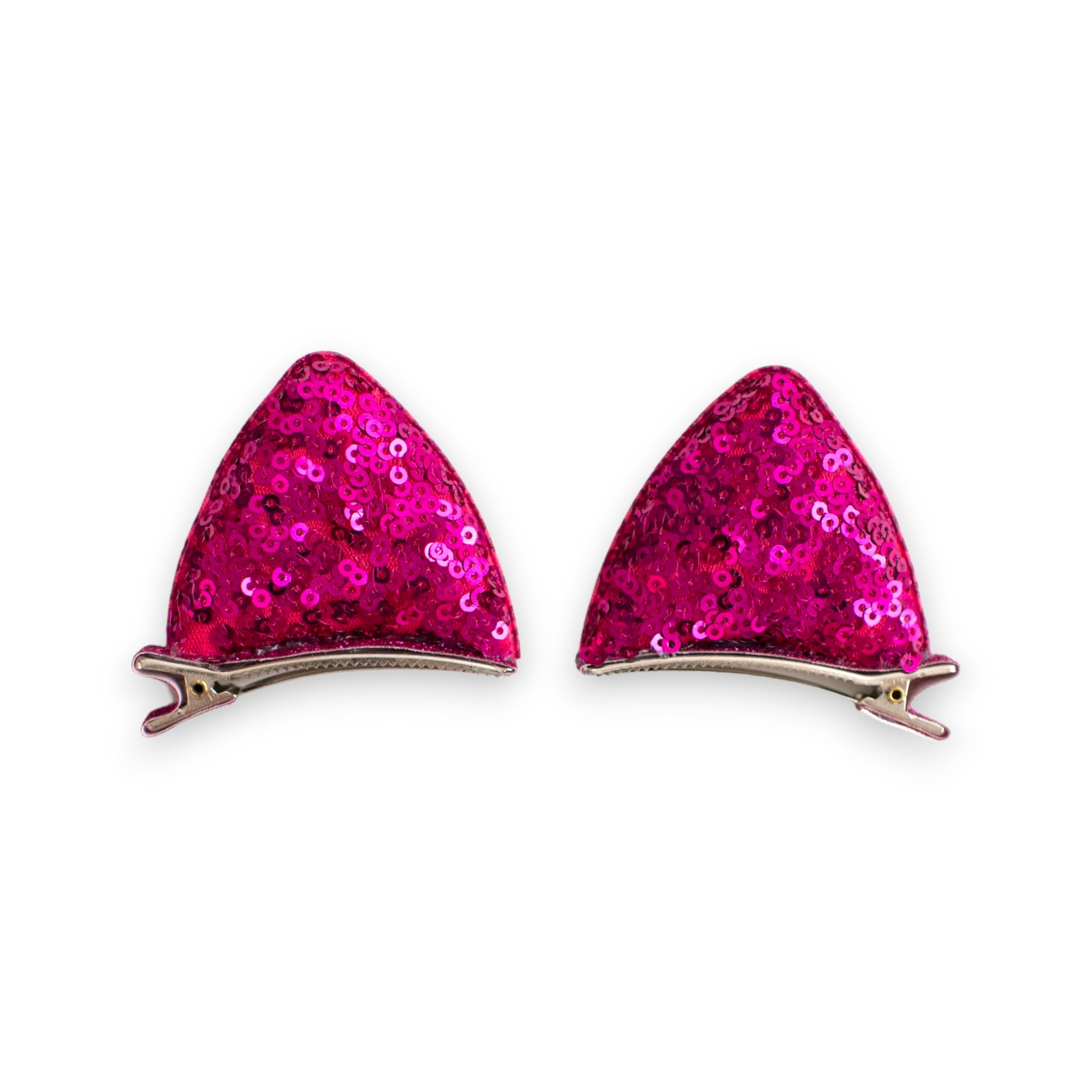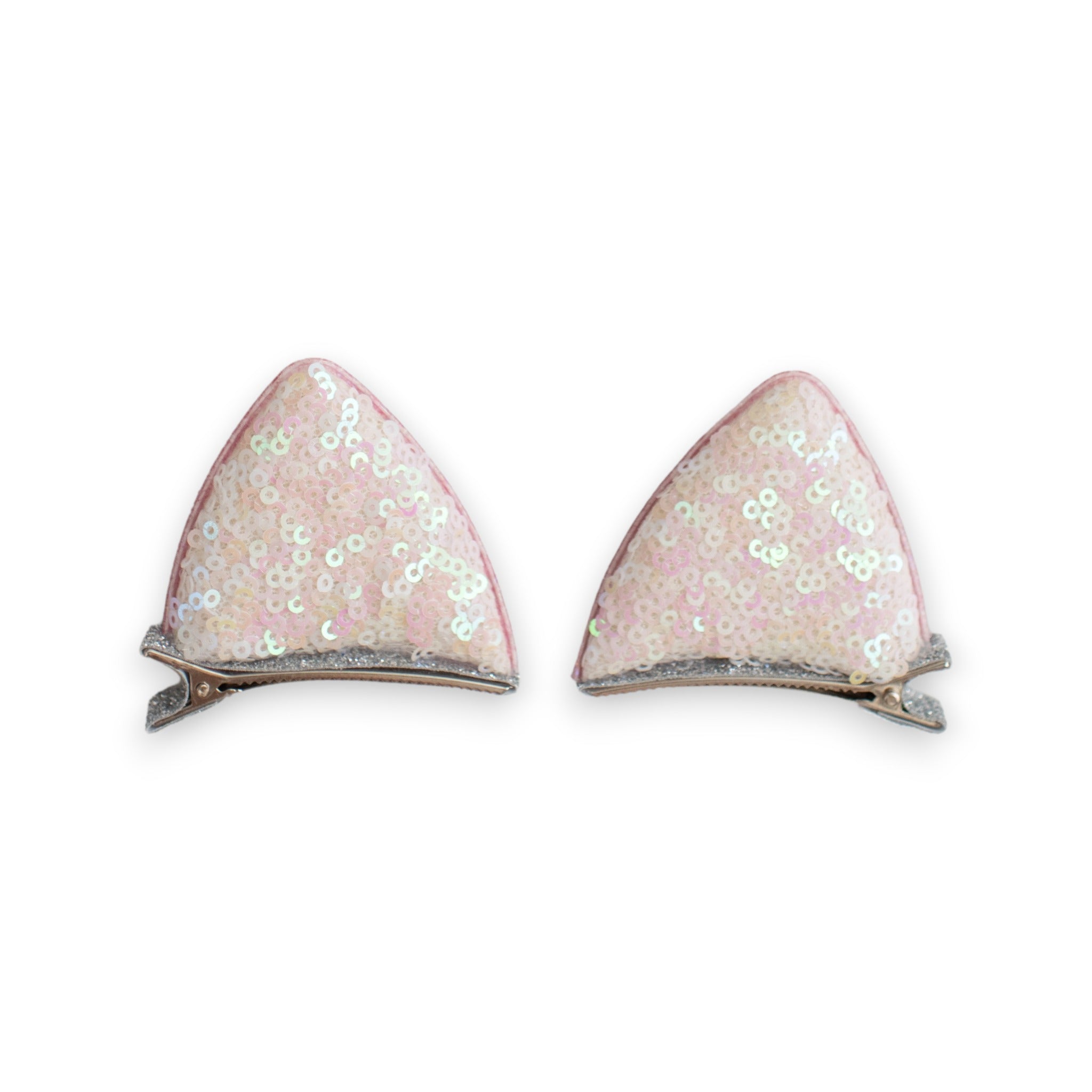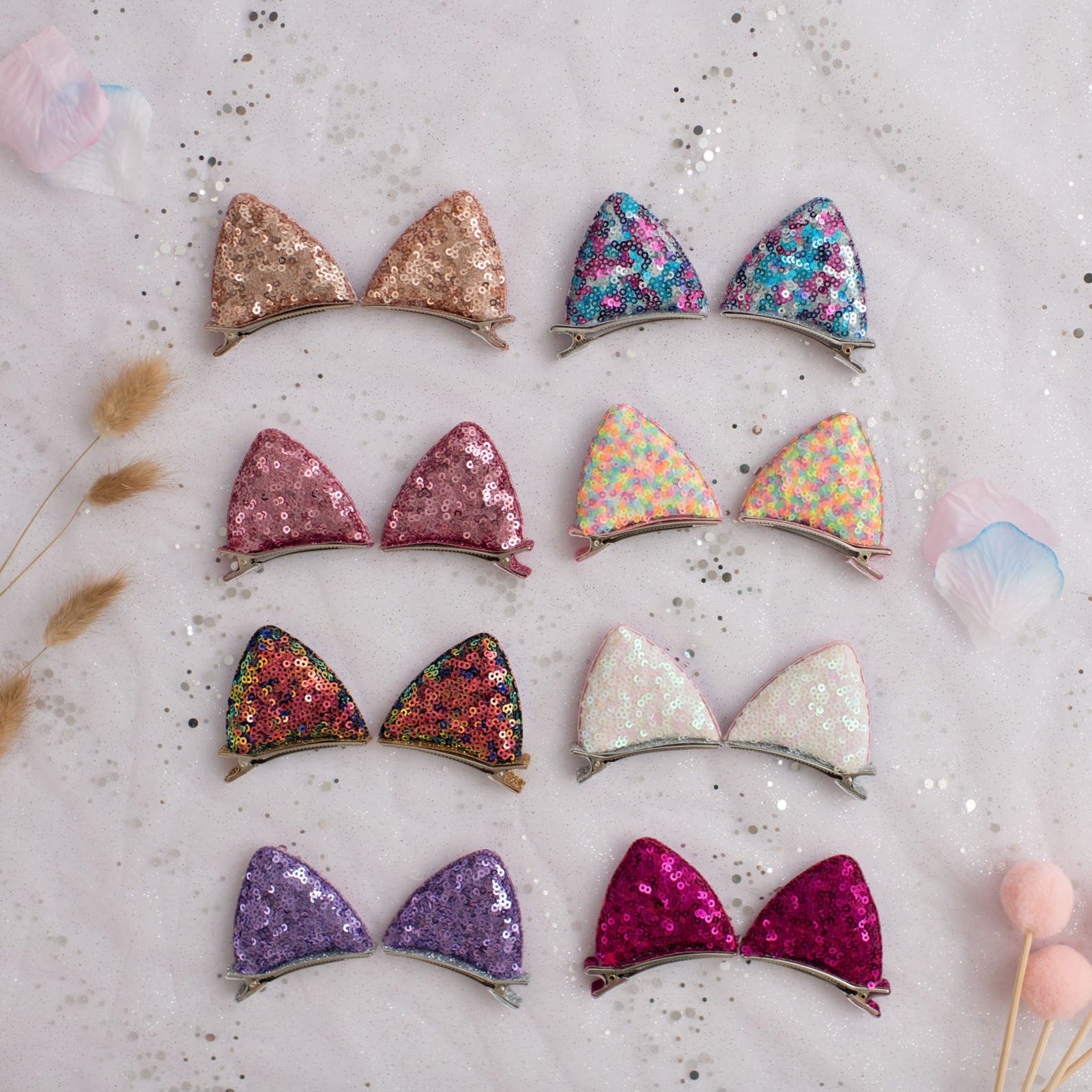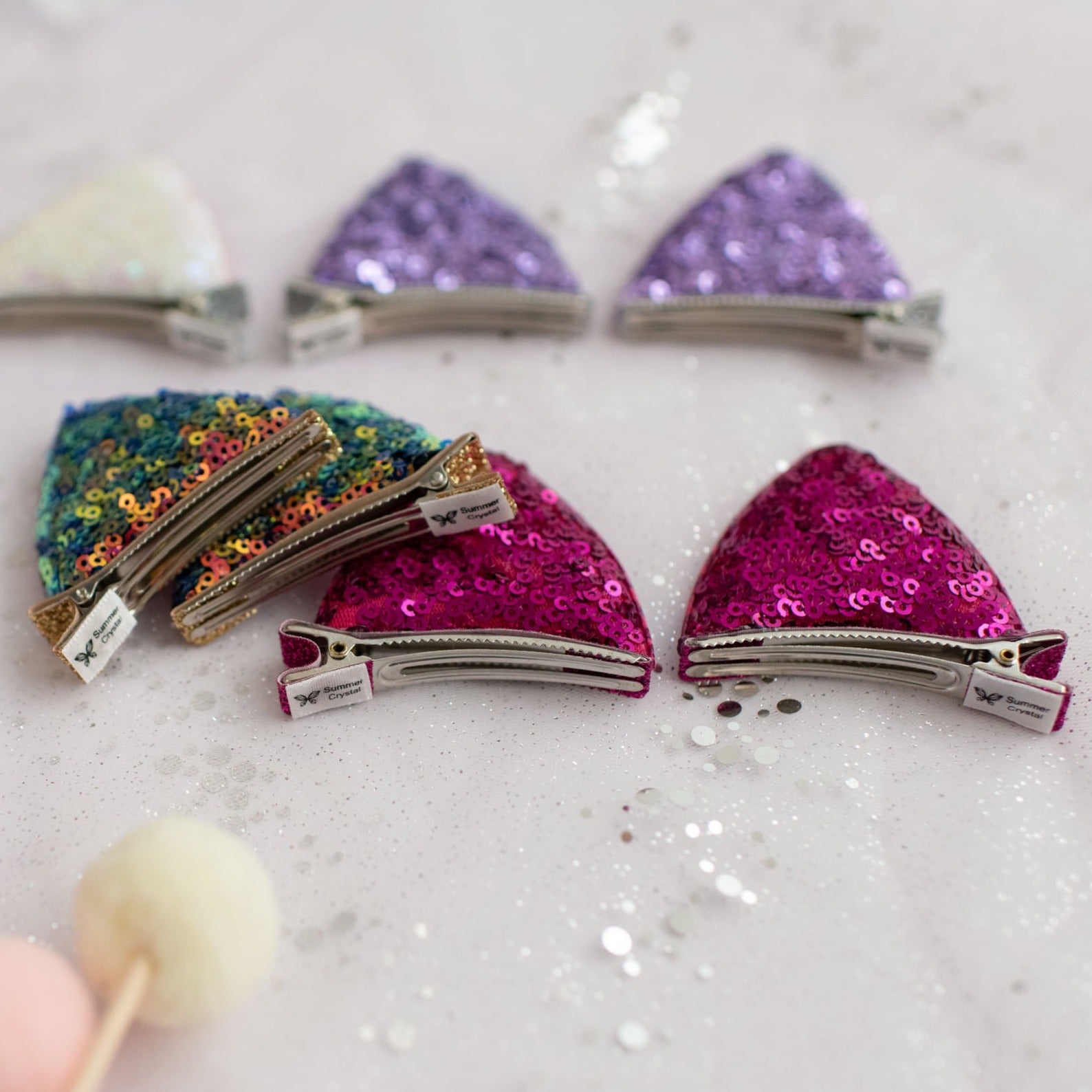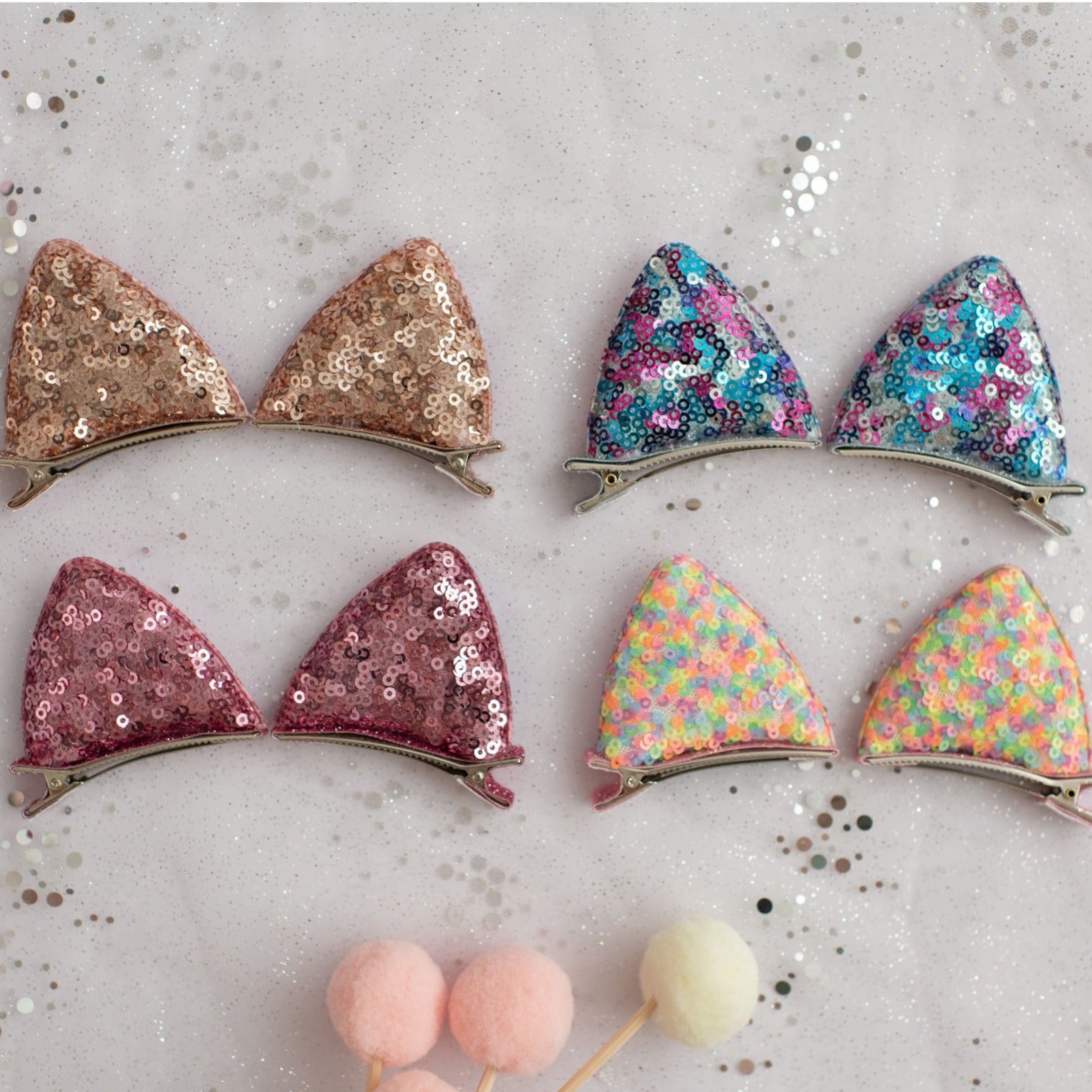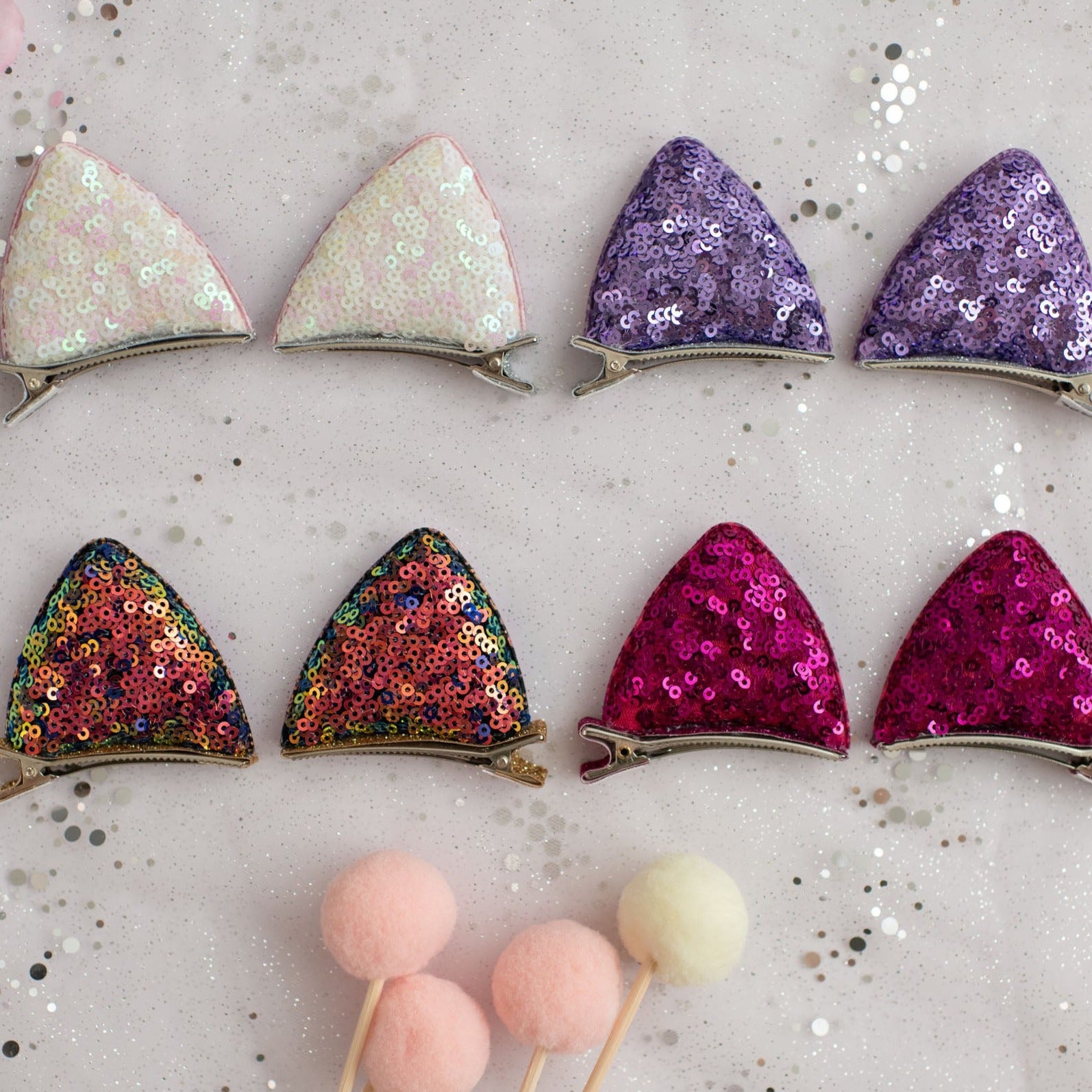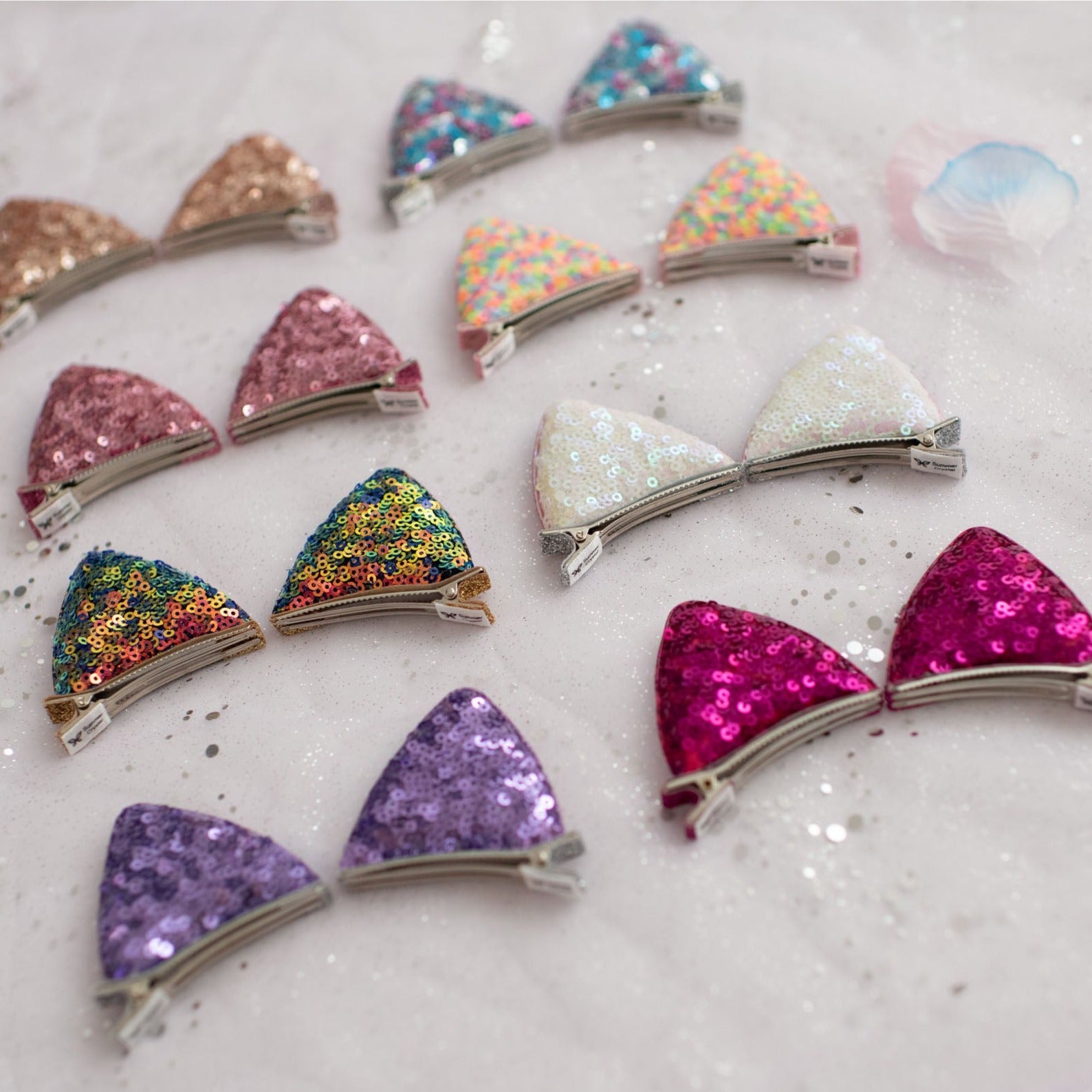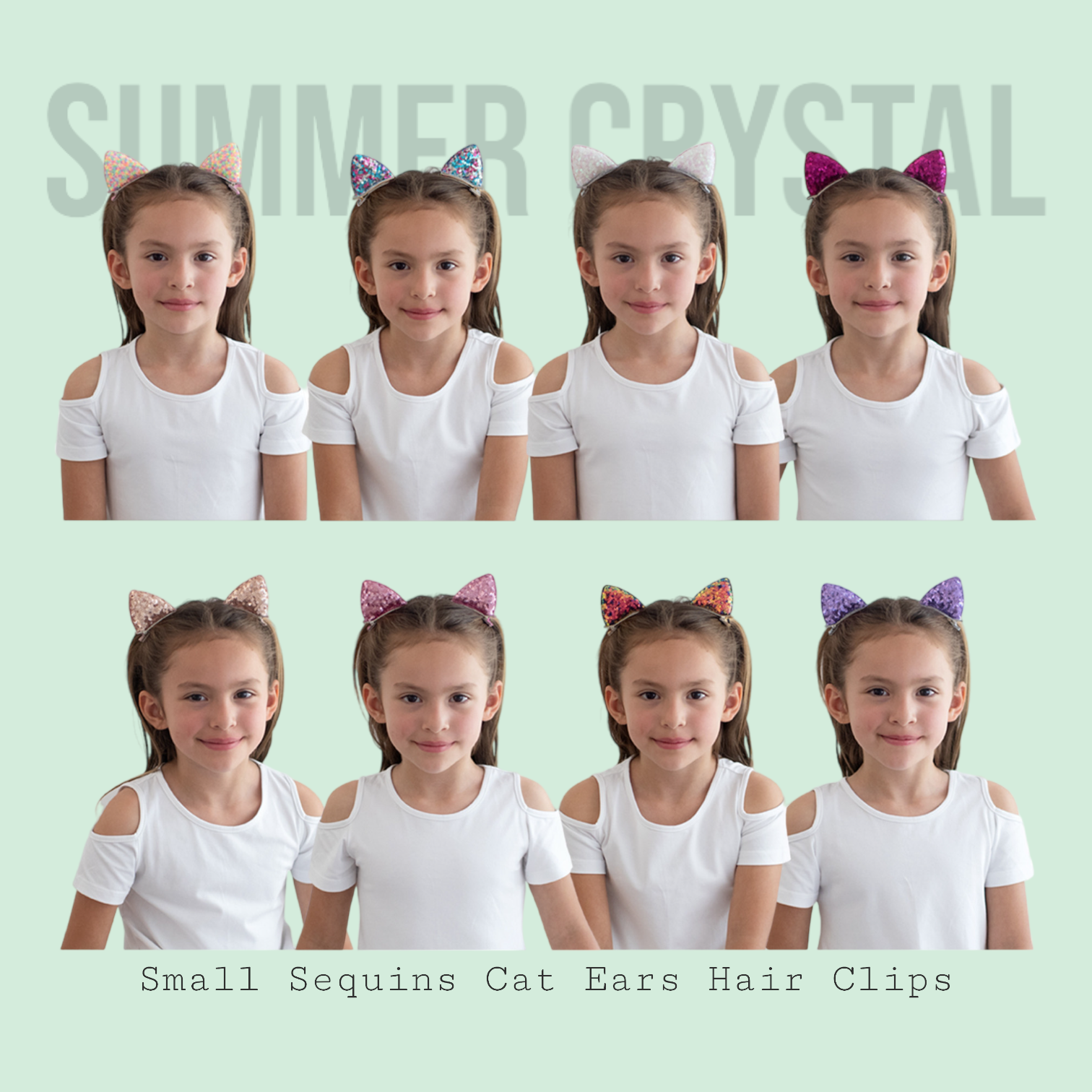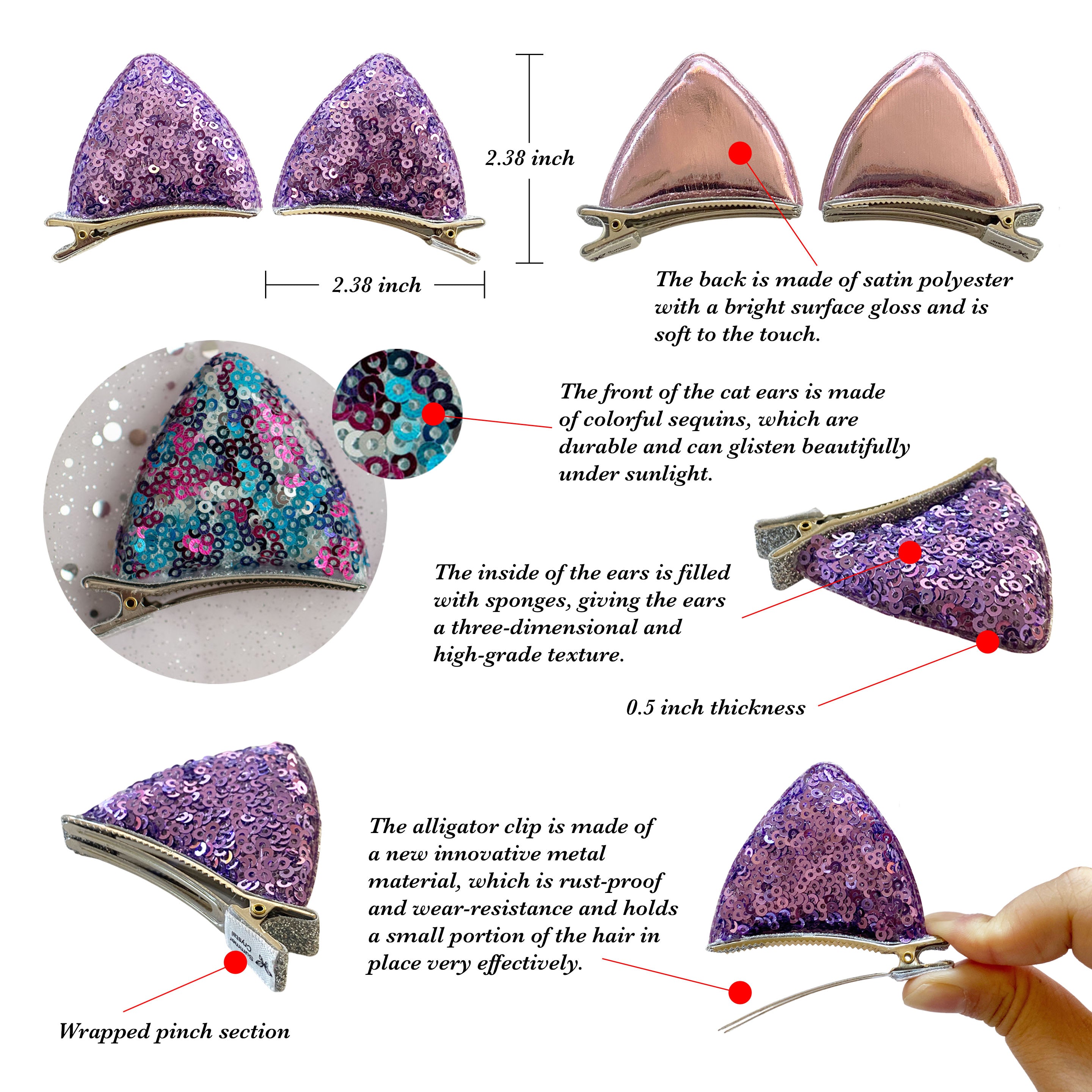 Summer Crystal Sparkling Sequins Cat Ears Hair Clips - Pack of 1 Pair
---
Share
This is another product from Summer Crystal that they take pride in! This cat ear hair clip set is truly unique. The surface of the cat ears is adorned with colorful sequins, making them look incredibly shiny and attractive. It combines the adorable cat ear design with sparkling sequins, making it stand out among a sea of hair accessories. If you're a fan of the cat ear look, this product is a perfect choice.

Comfortable to wear: This cat ear hair clip with an alligator clip is as comfortable as possible; you won't even feel its presence. You can wear it anywhere on your hair; even one will do the trick. Being the envy of those around you with your cat ear hair clip will keep you happy all day long!

All in all, this cat ear hair clip is a cute and unique hair accessory choice. Its design is eye-catching, and the sparkling sequins will make you stand out on any occasion. Moreover, its comfortable wearability makes it a practical accessory for everyday life and special events, adding to your charm and drawing attention wherever you go.
The front of the cat ears is made of colorful sequins, which are durable and can glisten beautifully under sunlight.

The inside of the ears is filled with sponges, giving the ears a three-dimensional and high-grade texture. The back is made of satin polyester with a bright surface gloss and is soft to the touch.

The alligator clip is made of a new innovative metal material, which is rust-proof and wear-resistance and holds a small portion of the hair in place very effectively.
For girls over three years old and women, long or short hair. For various occasions, birthdays, holidays, parties, cosplay, easter, Halloween, daily and more. It also serves as an excellent gift for multiple occasions.
Good material
Just what I (aka my 5 year old) wanted. Glitter doesn't flake off. Bows have yet to break apart. Clips actually clip into my daughter's fine hair and stay for most of the day.
These are actually good!
I received these glittery hair bows yesterday, we opened the package and truthfully we did not expect this quality, the grand baby loves these and so do the doggies, we will be buying more from this seller.
Very nice!!
My girls are happy with the quality and how cute they look!!
Nice quality, beautiful colors!
The glitter was stunning and doesn't rub off. They're the perfect size to accent a ponytail for my 5yr old! They came just as pictured. Would buy again.
Super cute
Bought these for my grandbaby girl who loves to wear ears everyday. They are made well and a good size to hold her thick hair. They stay in place very well. She loved the shiny sequence and all the colors to match with her outfits.