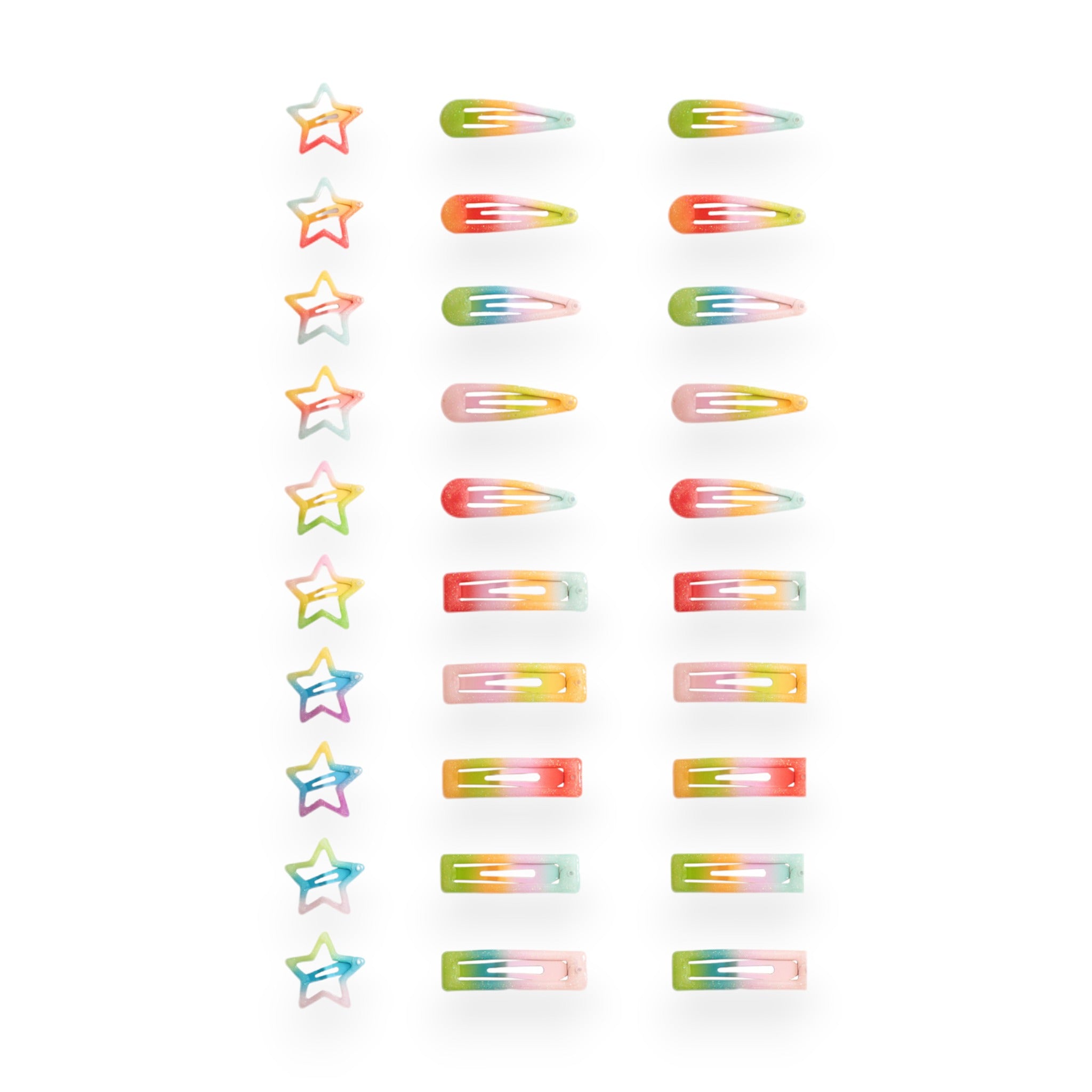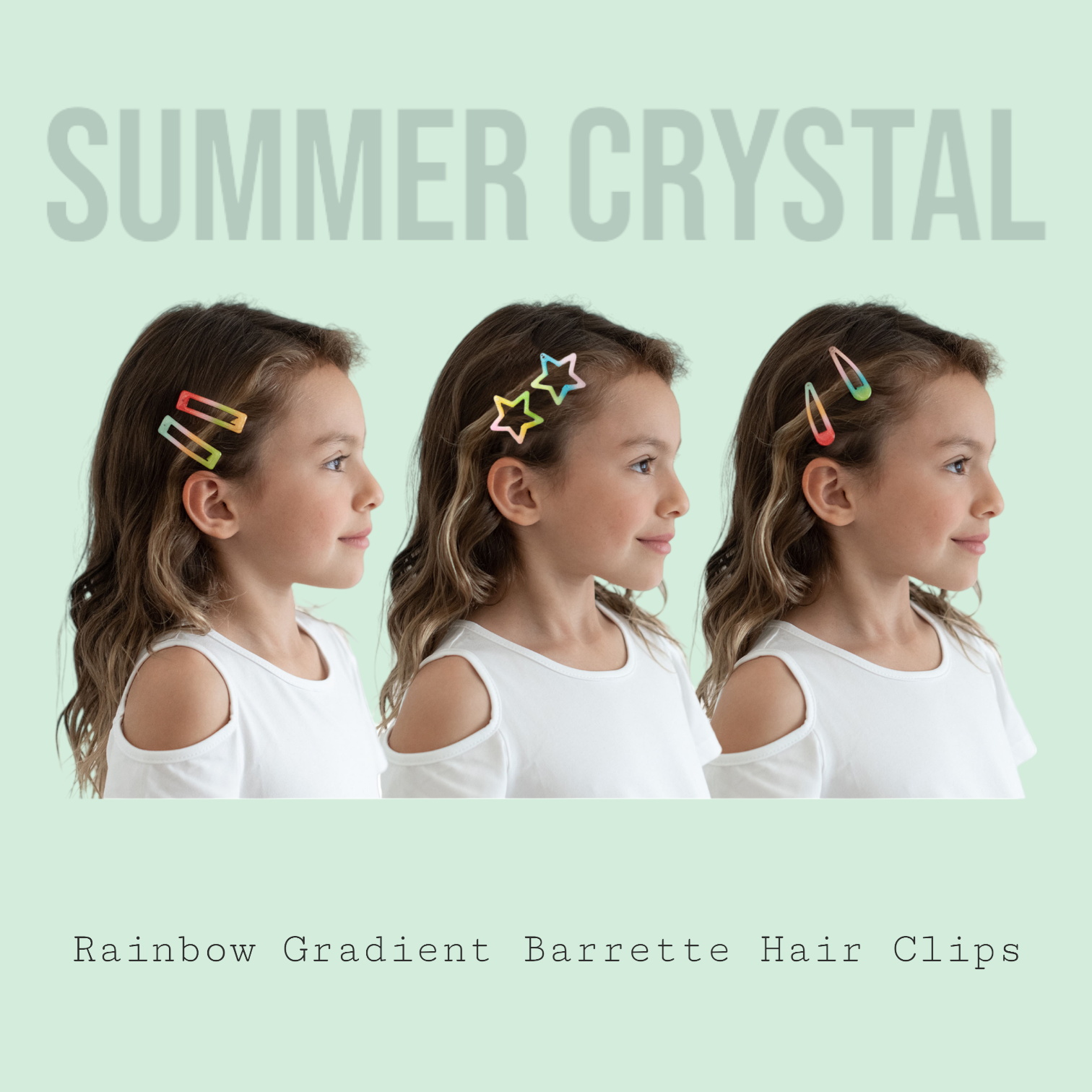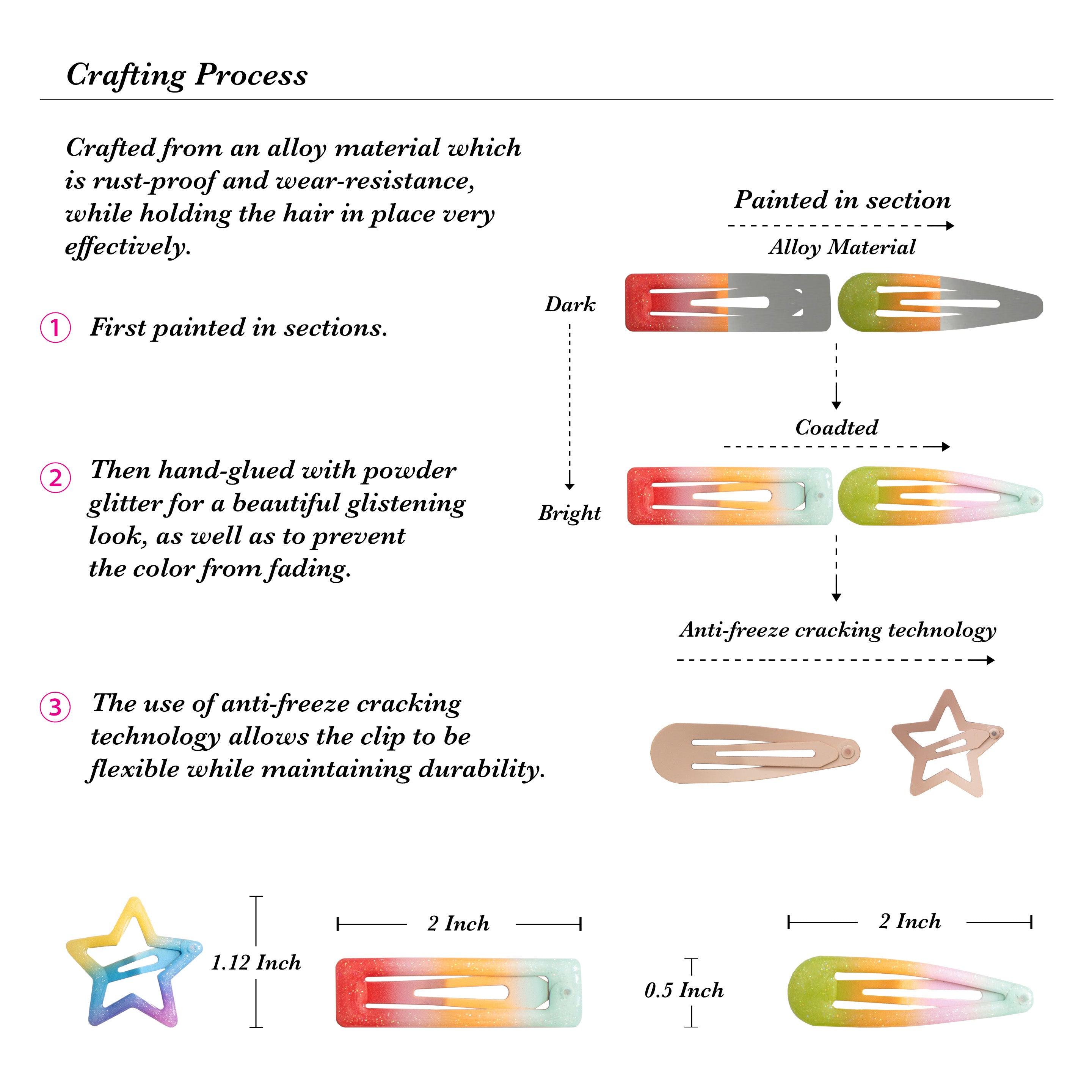 Summer Crystal 2 Inch Barrettes Metal Snap Hair Clips - Rainbow Gradient - Pack of 30
---
Share
This rainbow ombre glitter baby hair clip is a handcrafted essential. These clips' style highlights children's playful and uplighting nature through bright, vivid colors that glisten beautifully in the sun. There are three clip styles: the rectangle, the raindrop/triangle, and the star. These clips are petite and light, making them perfect to be worn in numerous positions, such as on the side, bangs, or back clips for children of all ages. They are also easily paired with multiple outfits for all occasions.
Perfect for Gifting: Each style comes in an individual package.

The hair clip is crafted from a rust-proof and wear-resistant alloy material while holding the hair in place very effectively. 

Anti-freeze cracking technology allows the clip to be flexible while maintaining durability.

Crafting Process: The hair clip is first painted in sections, then hand-glued with powder glitter for a beautiful glistening look and to prevent the color from fading.
Suitable for girls aged six months and above with both long and short hair. It is ideal for various occasions, including birthdays, holidays, parties, cosplay events, Easter, Halloween, and daily wear. This versatile accessory also makes for a thoughtful gift across multiple occasions.
Beautiful clips!
These are the perfect size for my 4 year olds hair! They are great quality and there are so many colors, she LOVES picking which bow to wear everyday. They are easy to clip in and she can put them in by herself... she loves them!
So pretty and sparkly!!!
So many bright colors! Great product for the price. Well made.
Just as advertised!
My 3 year old Granddaughter loves these! She calls them her bow ties and has to wear one everyday!
Flabbergasted by these cute and adorable hair clips
Amazing! These are the cutest in my toddler's hair and she loves them too! Wish I could wear them
So many beautiful barrettes🐩🍒😙
Best batch of barrettes on the planet🌍 love the color yellow and green, so excited about these💖 can't imagine how these were priced so low, worth $$💎